Need a countdown to start your video? Want a countdown intro for your live streams? You've come to the right place. This post will show you the detailed steps on how to create a countdown video online for free with an easy-to-use countdown video maker, FlexClip.
Want to draw attention to a particular point in a video? Wondering how to build a little suspense before a special moment? Or need to add production value to your live video on Facebook, YouTube, and beyond?
Just try a countdown timer! A countdown timer can build suspense and draw attention to your video or the significant moment, or help you synchronize live accompaniments.
Let's look at how to create a countdown timer for your video, special moment, or live streams.
Free Countdown Timer Video Templates: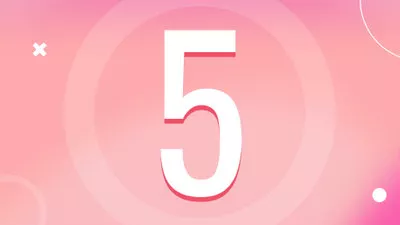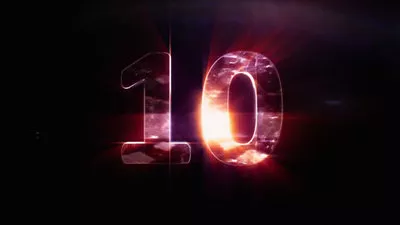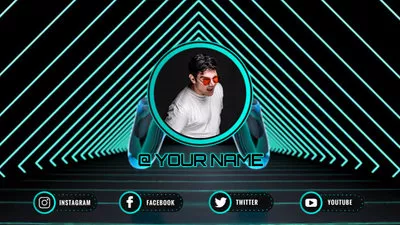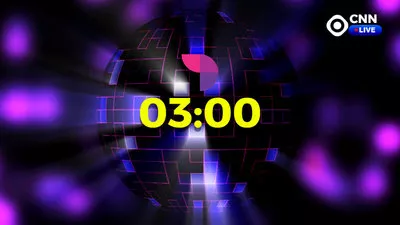 Also Read: How to Create Awesome Countdown GIF Online for Free>
Part 1. Best Free Online Countdown Timer Video Generator
Designed as a powerful yet user-friendly video maker/editor, FlexClip's online countdown maker proves to be the best tool to make a high-quality, custom countdown video for free, without any prior video editing experience. It offers numerous countdown resources and various countdown number animations, which assist you to make a custom countdown video with ease. Besides, there are many pre-made countdown video templates for you to quickly customize your own one within clicks.
You can use FlexClip to customize your own countdown timer that is the best to fit your video, special moment, or live streams. It lets you get really creative on your countdown timer - personalize the text and background, create an outline and animation, and add the music or sounds. You can even make voice-over for your countdown, whether its an ai voice generated by the auto text to speech tool, or a real human voice recording by yourself!
FlexClip
Below are some highlights of FlexClip to help you know more about it:
✓ Easy to operate: no video making/editing experience required to craft a countdown video.
✓ No download, no installation: the web-based program allows you to make a countdown video online.
✓ Powerful features: add text, set BGM, record voice-over, apply transition effects, add filters, etc.
✓ Extensive media library: video clips, photos/images, music tracks, etc.
✓ Rich video templates: comes with stunning video templates for various occasions enabling you with endless inspiration.
Part 2. How to Make a Countdown Timer Video
FlexClip offer various ways to help you make a countdown video using extensive resources. Also, there are numerous free templates for you to customize a countdown quickly, which is pretty friendly to beginners. Want to make a countdown video all by yourself? Just check the ways below.
Method 1 Make a Countdown Video with Built-in Countdown Elements
FlexClip has an extensive Element library offering various elements for you to choose from, including countdown elements, speech bubbles, arrows, and creative shapes, etc., you can use those elements to design a custom countdown timer.
Step 1
Set the background of your countdown. You can upload any picture or video clip from your phone or computer, or pick some great assets from FlexClip's media library. You can even find some countdown footage directly from the video library, and use it as your countdown timer.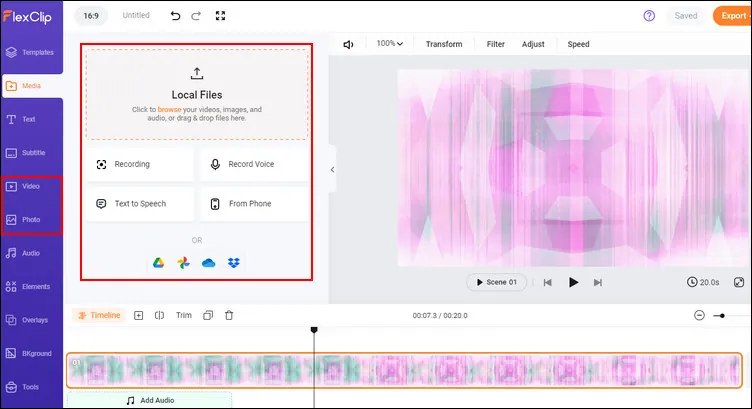 Make a Countdown Timer - Background
Step 2
Go to the Element on the sidebar, and search with related keyword, like "countdown". Once you find your desired countdown element, simply click it to add it to the canvas.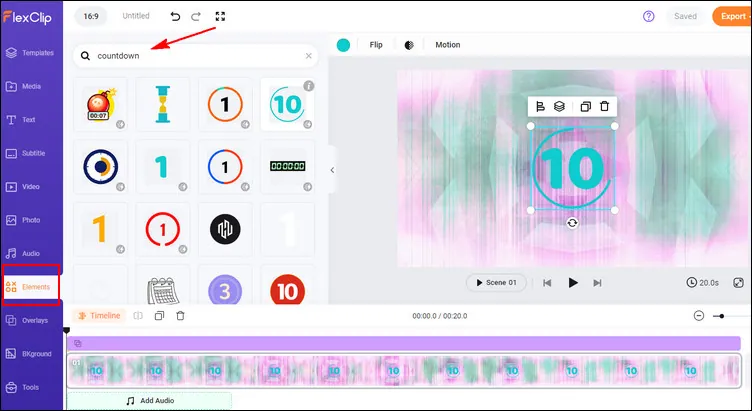 Make a Countdown Timer - Add Countdown
Step 3
Edit the countdown element to make it meet your needs, adjust the size, location, and color, etc. You can also
change the aspect ratio
to make the video in the size you want. Never forget to adjust the duration of the background! You need to adjust the background time length to match the countdown time.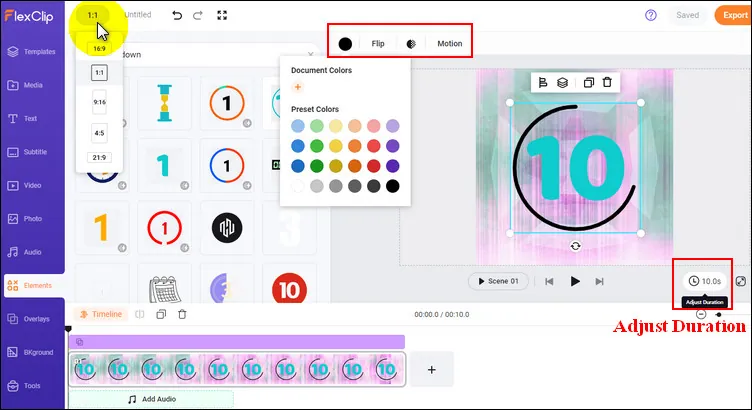 Make a Countdown Timer - Edit the Countdown
Step 5
Once done, click the Export button to save your countdown timer. You can export it in MP4 as a video format or select the GIF to make a
countdown GIF
.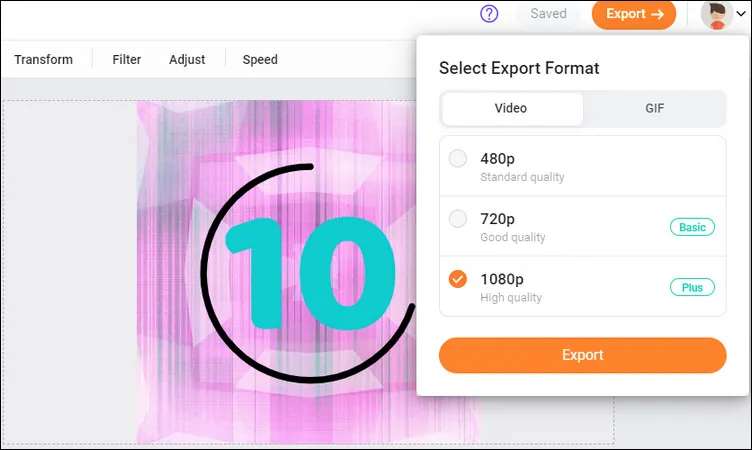 Make a Countdown Timer - Export
Method 2 Design a Countdown Timer from Scratch
Haven't find a desired countdown design or the countdown time can't meet your need? No worries! You use other elements and resources to make one from scratch.
Below is a countdown example that made with FlexClip's extensive elements and resources. Just check the effect and learn how to make one in FlexClip.

Countdown Example - Made with FlexClip
Step 1 Set the Countdown Background
First, you need to decide the time of your countdown - 3 seconds, 5 seconds, or 10 seconds, then according the time length to set the background of your countdown timer.
Here, we're using the blank scene as the background directly, add scenes based on the countdown time length, and then adjust the duration of each scene to make them in the same length, 1 second, for a precise countdown. You can also change the background color of the scene to fit your need.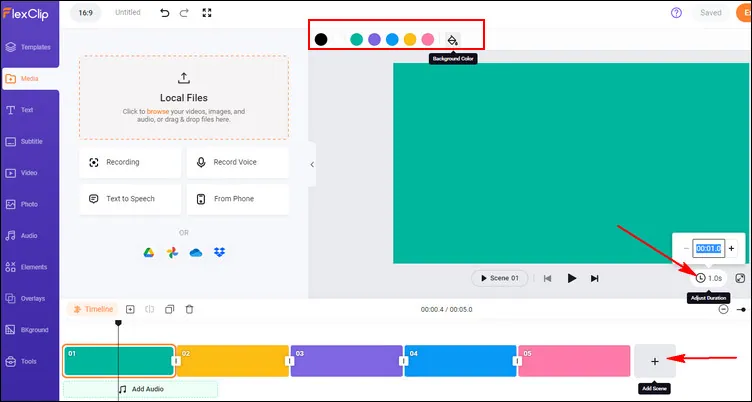 Make a Countdown Timer - Set Background
Step 2 Highlight Your Countdown with Animated Shape Elements
You can highlight your countdown or make it much more fun with background animations using the stunning elements of FlexClip countdown generator.
Just go to the sidebar and switch to Elements option, scroll down to pick the one you like or search with the keywords to find your desired one, and apply it in your countdown video, then customize it on size, position, and color.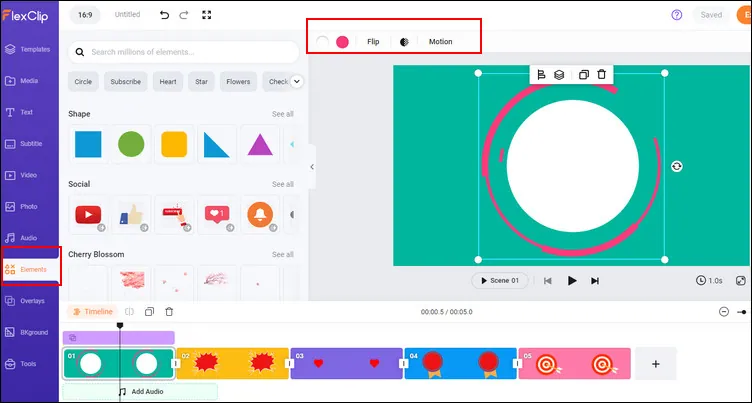 Make a Countdown Timer - Add Shape Elements
Step 3 Add the Number to Your Countdown
Now, it's time to add the numbers for the countdown. If you want a 5-second countdown, just start with the number "5"; for a 10-second countdown, just start with the number "10".
Here, you can go to the Text option to pick a basic text effect, enter the number manually; or go to the Element to find the desired number countdown element by searching with the number or countdown.
When you're happy with the appearance of the number, you can also go to the timeline to set the duration of the number and control the time when it appears and disappear.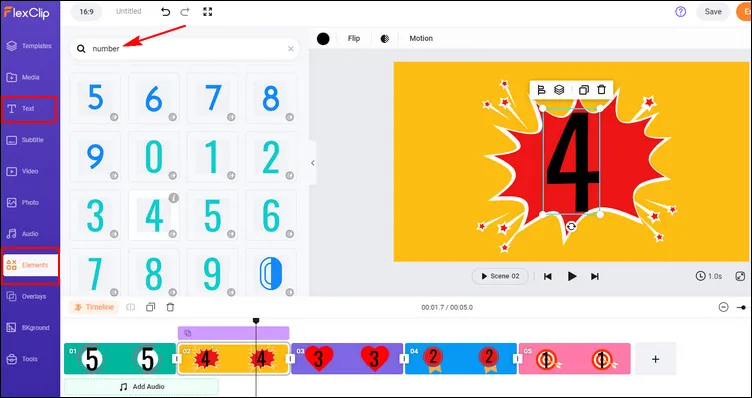 Make a Countdown Timer - Add Countdown Number
Step 4 Add Music or Sound Effects to Your Countdown Video
Whatever the video type is, the >right background music can touch it up effectively. Just upload your own music from a local folder or pick one from FlexClip's fantastic collection. If you want to add some special effects to the countdown, you can also find some right sound effects in FlexClip's music library.
Besides, you can also add voiceover for the countdown to make it more professional. FlexClip allows you to record your own voice or generate some ai voice using its ai text to speech tool.
Once added, you can trim it and adjust the position where the music starts and ends, apply the fade in/out effect to make the music match your countdown perfectly. Also, you can adjust the volume to make the music softer.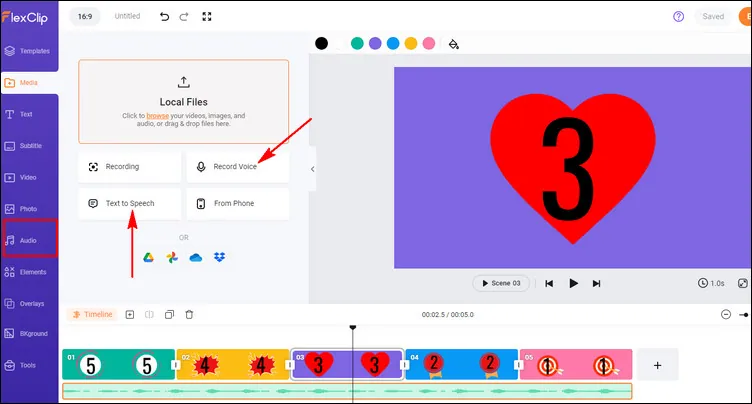 Make a Countdown Timer - Music & Sound Effects
Congratulations! You made an amazing countdown timer video. You can preview it to check the final effect. If you love it, just export the countdown video now; if not, you can also continue editing.
Final Words
That's all for making a countdown video. Hopefully, with the tool and tutorial we shared above, everyone can customize a countdown timer video with great ease. Turn to FlexClip and make the best countdown timer to impress your visitors right now.