TikTok, as one of the most popular social media platforms, is always adding new features to keep the users engaged. Now, the platform recently recently rolled out a new feature called the "Repost" button.
What is the TikTok repost button? How to get the repost button on TikTok? And how to undo repost on TikTok? Here's everything you need to know.
Contents:
Simple Tiktok Outro
Podcast Promo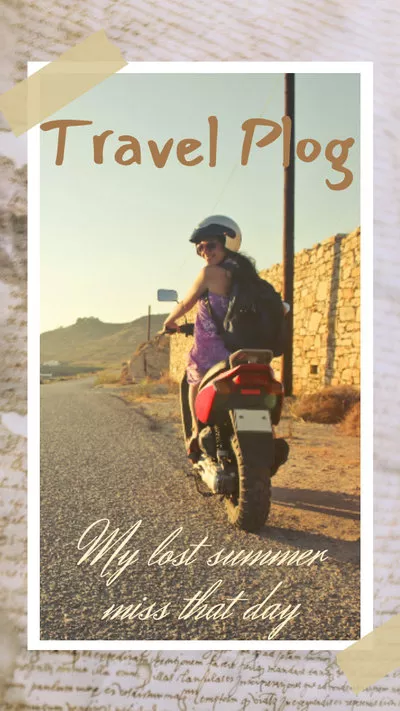 Photo Blog
Also Read: How to Adjust Clip Length on TikTok >
Part 1 What is the TikTok Repost Button
TikTok previously didn't have any official way to repost videos, so when users wan to repost something, they had to download the video first then re-upload it on TikTok, which in some cases could even lead to a copyright warning.
Now, with the new repost feature introduced to the TikTok app, users can finally share other people's content on TikTok without any infringement.
The TikTok "Repost", button appears to be similar to Twitter's "Retweet" option, allowing you to share content with your followers while crediting the originally creator. But, a TikTok repost doesn't show on your own profile like a Twitter retweet, it only sends the repost video out to your friends' For You feeds.
Part 2 How to Repost on TikTok
Repost button makes it super easy to re-share a video on TikTok. Now check the simple steps below to repost a video on TikTok:
Step 1
Open TikTok app on your phone and find the video you want to share with the repost button.
Step 2
Once you find the video you want to repost for your followers, tap the Share button in the bottom right-hand corner.
Step 3
Now, you should access the Send to pop-up, from here you can see the new "Repost" option that appears next to your contacts, just tap on it.
Step 4
And then, the Reposted information should appear, and you can add caption massage here for repost.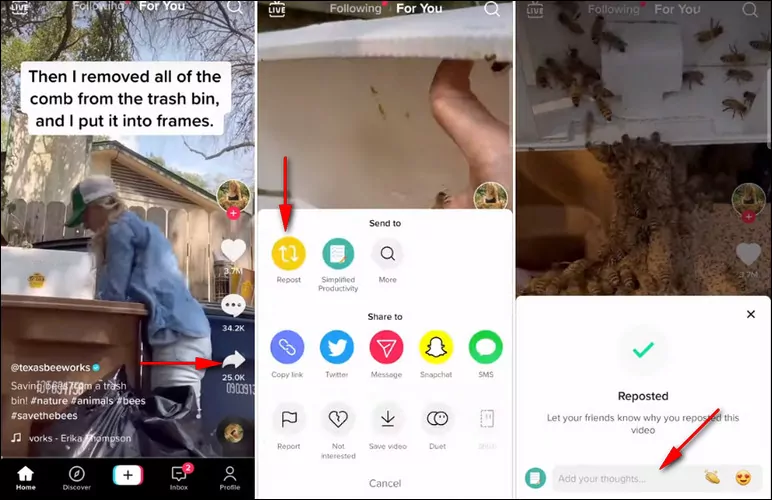 How to Repost on TikTok
Since the repost is a beta feature on TikTok, it hasn't been rolled out to all users yet, some of you guys may can't get the "Repost" button.
Part 3 How to Undo Repost on TikTok
Although some users have found the new feature beneficial, some others complain that the location of TikTok repost button always lets them to share videos that they didn't intend to share, which is pretty annoying..
If you want to remove or delete repost on TikTok when you repost something accidentally, you can undo the repost on TikTok in simple clicks.
To remove the repost on TikTok, you just need to tap the Share button again, and then click on "remove repost" button, then a pop-up will come up, go ahead and tap on "remove" to delete the repost on your TikTok account.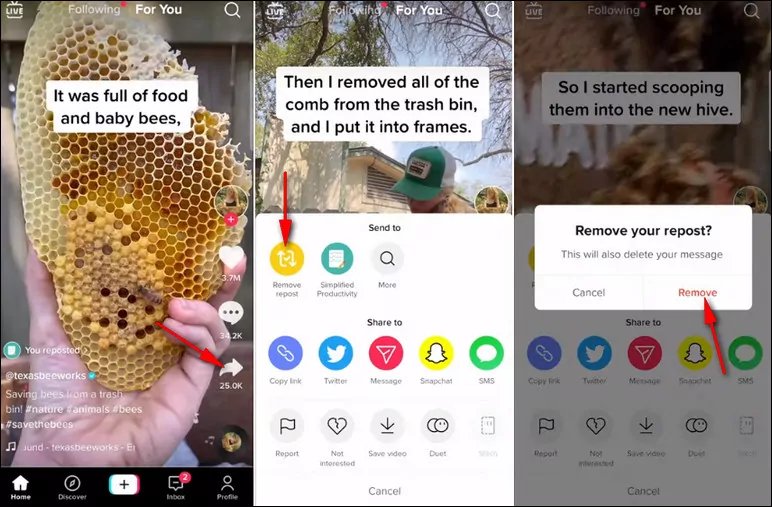 How to Undo Repost on TikTok