Stylish Music Video Templates for Free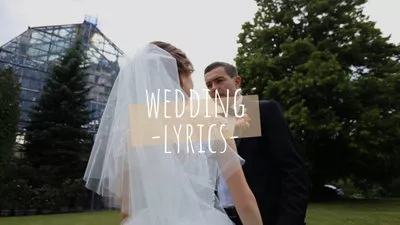 Wedding Lyric Video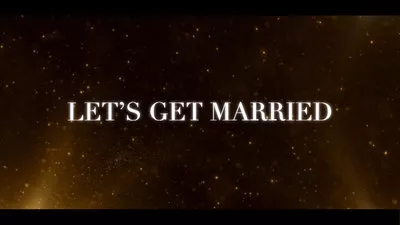 Proposal Wedding Lyrics Simple Lovers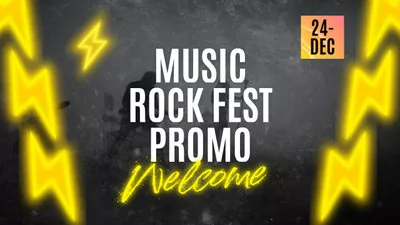 Neon Glow Rock Music Festival Promo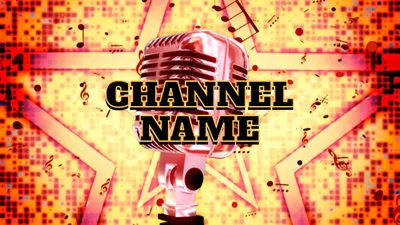 Rotary Microphone Intro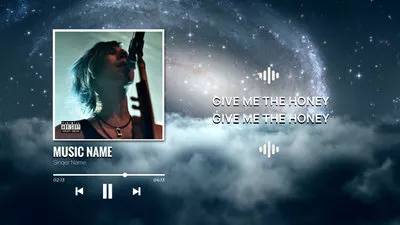 Music Player Live Stream Lyric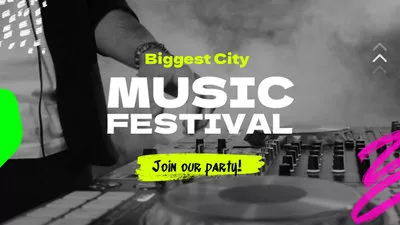 City Music Festival Party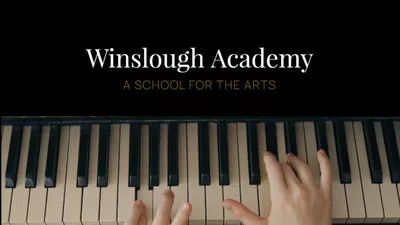 Piano Classes Ad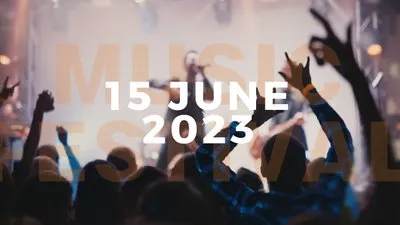 Music Festival Party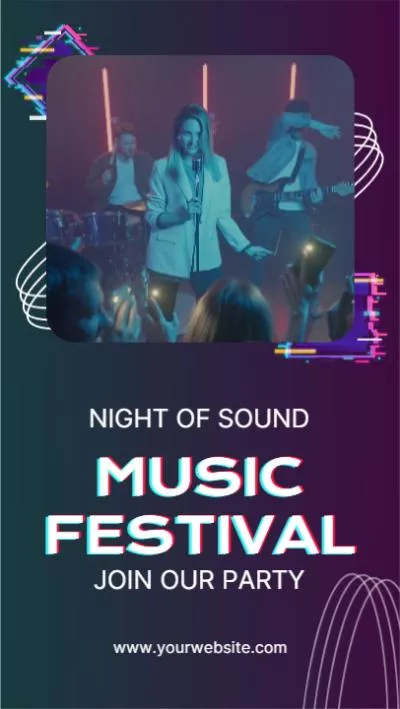 Neon Music Festival Event Promo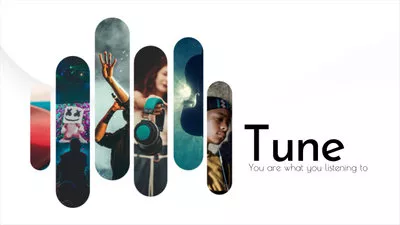 Youtube Music Podcast Intro Outro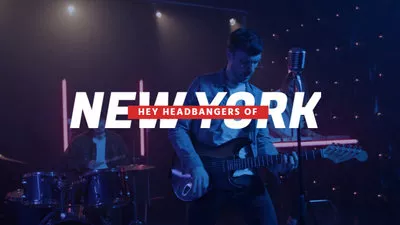 Live Stream Music Concert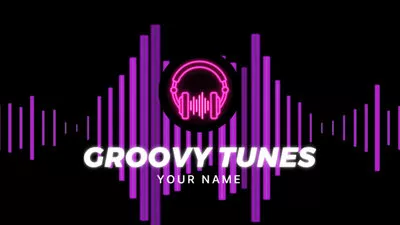 Groovy Music Intro Outro
Make & Edit Your Music Video in a Flash
Edit Your Music Track via Drag-and-drop
Just drop your music track on the video-editing interface - Of course, you can merge sounds by dropping more than one soundtrack, regardless they're your own or taken from our extensive soundtrack library. Fine tune music tracks by adjusting their length, and move & drop a soundtrack wherever you hope it appears.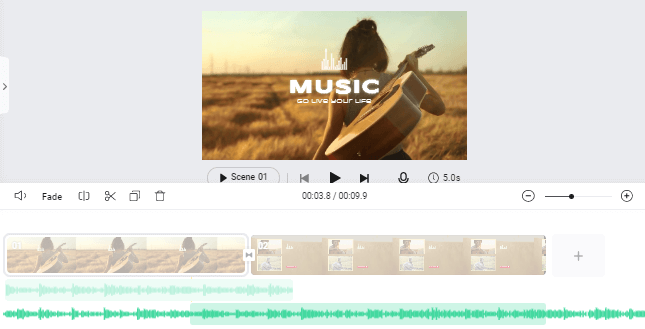 Add Emotional Background Media
Visuals are critical for your music video, whether it's just a lyric music or an MV. Picking ideal images & footage will resonate with the listeners further and take your music video to the next level.
To find wonderful visuals in accord with your music emotion, you can turn to FlexClip's music video maker that offers uncountable clips & images about spectacular scenery, cinematic setups or funny things. Search & drag proper ones to the storyboards and make your music video perfect.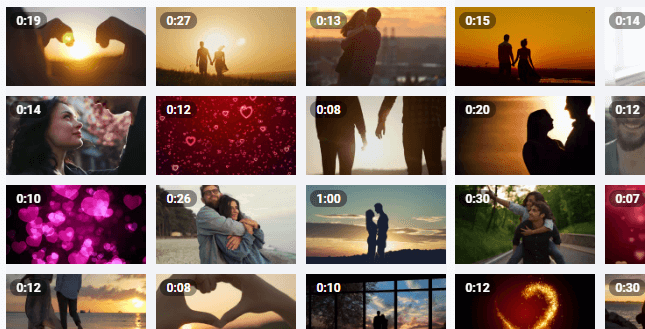 Add Lyrics or Highlights
The inbuilt stylish texts in FlexClip assist you in making dreamy lyrics or highlights. You can control how they display as well as when they show up. Fancy text things are much easier than you think.
Find Music Notes, Soundwaves and More Musical Icons
You can find awesome music notes and other musical icons and add them to your music video within FlexClip. If you are crafting a simple record music video, then a soundwave footage can be enough, which you can find & use it from our media stock.
Various Types of Music Videos Are Created at Your Disposal
Music Lyric Videos
Whether you want to add lyrics to your music video or just make a beautiful lyric MV, you can get the task done quickly here with FlexClip. Simply upload music videos & images, enter lyrics with stylish text templates, and control their show time.
What if you lack quality background videos or images for your music video? You can take advantage of the extensive media stock to find perfect ones to use. There're millions of professional shots & photos searchable & available for you.
Slideshow Music Video
Photo music are much popular these days. By storyboarding a group of beautiful, theme-fitting images of yours, you can effortlessly compose a meaningful music slideshow video in a minute.
Music Collage Video
Make use of picture-in-picture function, and you can create a collage music video fast. It's easy to add and resize them in collage way.
Music Dance Video
You'll find plenty of happy dancing footage & images from the media stock, which you can grab to produce your very music dance video as soon as possible. If you have your own passionate dancing footage, that's even better. It's a joy to create such a video.
Why You Need to Make a Music Video
Share Moments
Making a video story is a great way to share your important moments with family and friends.
Evoke Emotion
A video can convey strong emotion and resonate well with audiences.
Improve Engagement
People are more likely to engage, share, and comment on video content.
Create a Music Video in 3 Easy Steps
Add Media
Add videos or photos from computer or stock libraries to the scene.
Customize
Add text, music, and voiceover to customize your music video.
Export
Download your music video in various ratios and definitions or share it online with the world.