Free Tutorial Video Templates That Help Explain Things, Concepts & Processes Better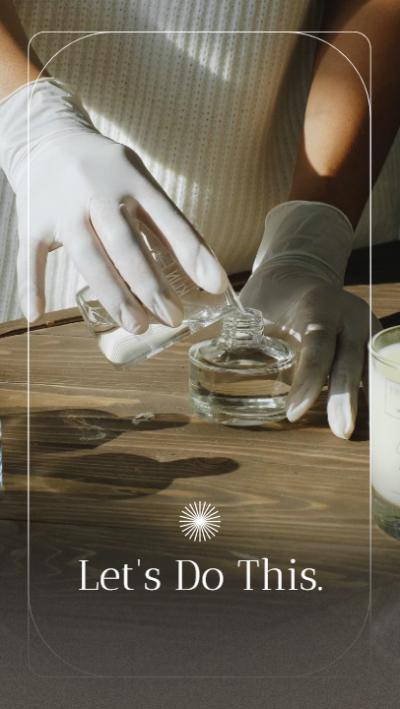 Scented Candle Diy Tutorial Process Demonstration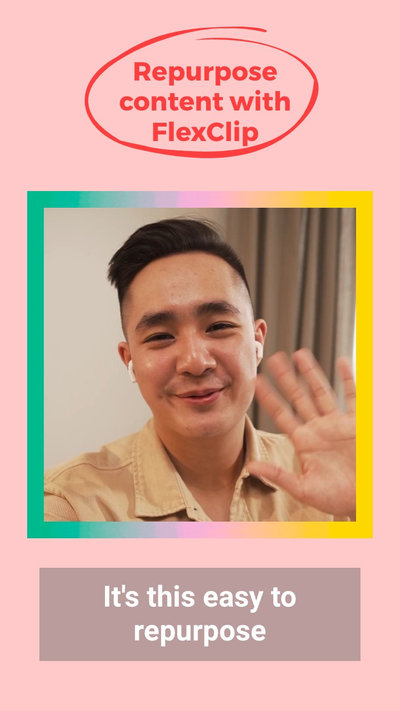 Repurpose Tutorial with Subtitle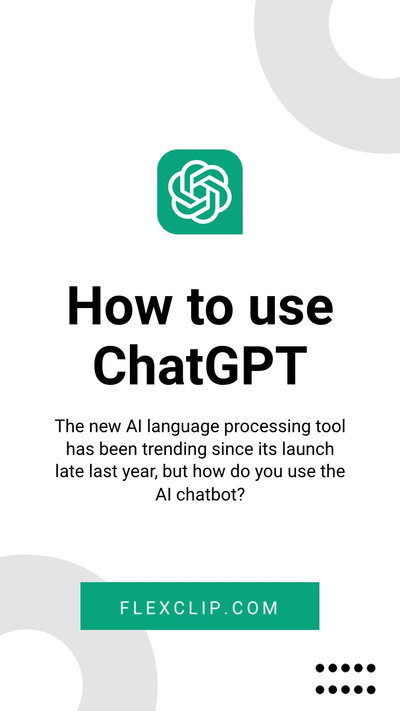 Minimalist Use Chatgpt Tutorial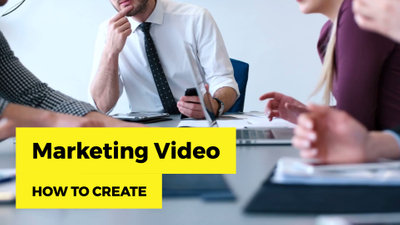 Marketing Video Tutorial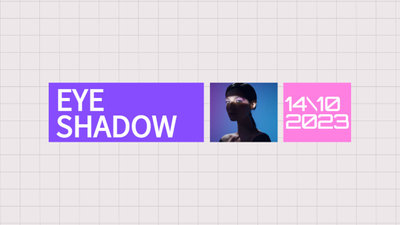 Youtube Make Up Tutorial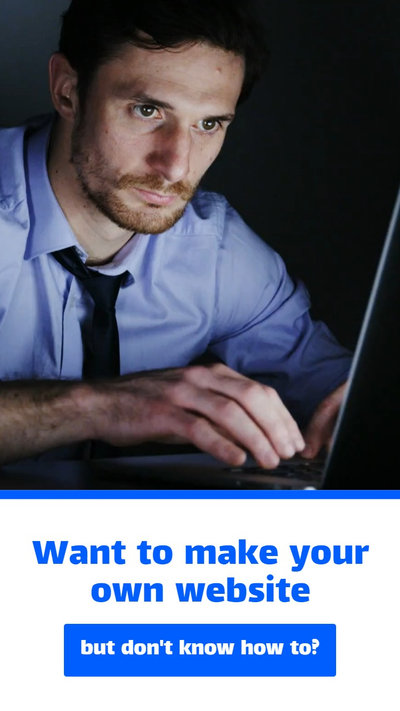 Blue How to Make Your Own Website Tutorial
Youtube Intro Pizza Tutorial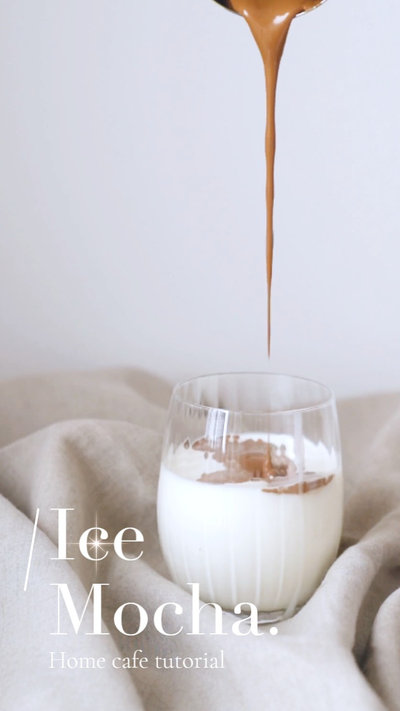 Coffee Tutorial Simple Universal Tiktok Ad Video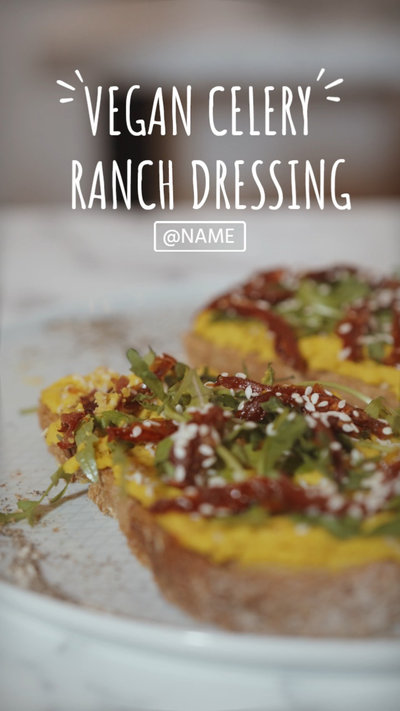 Food Preparation Tutorial Instagram Reels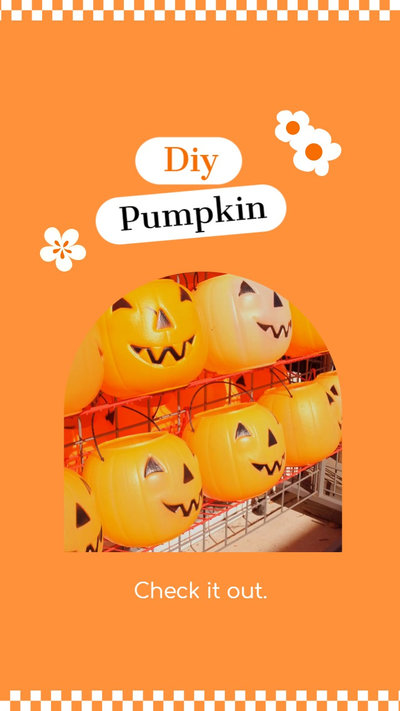 Handmade Diy Tutorial Instagram Reels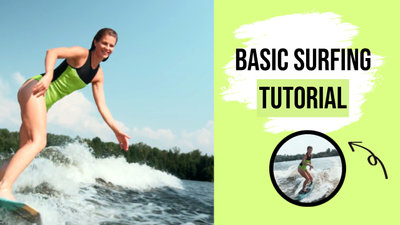 Surfing Tutorial Intro Outro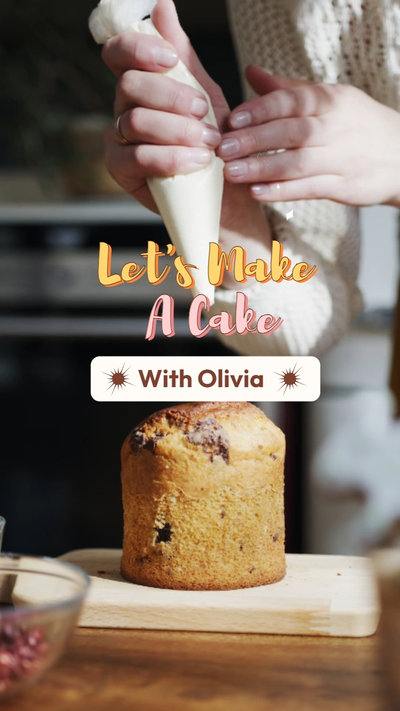 Playful Cake Tutorial Reels
Practical Features That'll Assist You in Producing a Comprehensive Tutorial Video
Transforming Contextual Tutorial Tips & Guides to Tutorial Visual Aids
Utilize the inbuilt text to video feature, and you can copy tutorial tips & guides to generate the images, illustrations, charts, cartoons, animations and videos with respect to related contents.
Recording Tutorial Footage and Livestreaming Legally
FlexClip's free video editor & maker has provided the button of a video recorder that streamlines the process of capturing important tutorial contents online and putting them in your tutorial video creation.
Generating Subtitles from Tutorial Footage
Tutorial subtitles are helpful contents in a video tutorial that'll help audiences better understand the whole points. FlexClip has installed an automatic subtitle generator for its users, therefore it costs no effort in extracting subtitles from the video contents.
Recording & Editing Voiceovers for Your Tutorial Video
To make your video tutorial comprehensive and easy to catch up, you'll want to record necessary voiceover to explain the footage or image contents in synchronism. FlexClip allows you to do that and edit the voiceovers just recorded via a simple drag-and-drop.
Picture-in-picture Support - Use Split Screens to Give Your Tutorial Speeches
PIP is common in tutorial videos and presentation, which gives an immersive course experience to tutorial audiences. Give a try of FlexClip's PIP feature, you can instantly record a split tutorial screen to give your speeches & talks, or upload another footage to provide support for your tutorial.
Compiling & Editing Tutorial Pictures & Video Clips to a Tutorial Slide, Animation or Video
Upload and organize tutorial pictures & video clips, and edit them by zooming in and out as well as adding necessary tips & points, listicles and supportive documental contexts at will. It's easy to replace their order and re-edit them with your teammate to achieve a more professional experience.
Customizable Listicles, Tables, Charts & Graphics
You can let the AI to generate helpful listicles, tables, charts and graphics to get across your data, contents, points and insights. Or alternatively, explore the ready-made designs of them to make an easier customization.
AI Powers to Generate Catchy Tutorial Video, Illustration, Cartoon & Animation
AI technology will always make our life easy! To visualize any tutorial contents, you can turn to FlexClip's AI tools by inputting your requirements & thoughts, and in a minute, you will have one or a bunch of candidate visual footage or pictures to choose from.
What Types of Tutorials You Can Create with FlexClip?
Educational, Schooling Tips & Training Tutorials
Easily create educational videos, animations and illustrations for students & scholars. Both AI and media library can support your course buildup. Whether it's K12, science, culture or gym courses, you can effortlessly align visual contents together in FlexClip.
Healthcare Tutorials
Some medical courses and tutorials cannot be or will not be implemented in every family and medical school. In such cases, a custom video will provide actual helps and guides for future use cases. Grab FlexClip to record, compile and produce these healthcare & medical guides into a video.
Software & Appliance Tutorials
Showcase how to use a software or appliance by recording step-by-step process as well as adding guiding texts and voiceovers in FlexClip. Alert users of potential mistakes & error commands using highlighted texts and zooming-in frames.
Fitness, Slimming & Exercise Tutorials
Whether you are operating a gym, fitness club or just want to share slimming & exercise tips online, FlexClip will give an edge in producing such a video. Drag and drop your media and clip out the essential video parts to complete your desired tutorial video.
Gaming Tutorials
For esports gamers and video gaming influencers, FlexClip will be a comfortable tool to clip out highlighted moments from any games and make a standout gaming tutorial in a jiffy. Gaming intro & outro designs and gaming text templates will make the production easier than ever!
Technical & Working Tutorials
Guide employees and interns via a personalized tutorial video made with FlexClip. Upload video clips and photos to trim them to perfection by placing them in order and highlighting some processes.
Why You Need to Make a Tutorial Video
Boost Sales
A compelling video can absolutely influence buying behavior, leading directly to sales.
Increase Traffic
Nothing can compare to the power of video content when it comes to driving traffic to your site.
Encourage Social Shares
Videos on social media platforms generate more likes and shares than images and text combined.
How to Make a Tutorial Video in 3 Steps
Add Media
Add videos or photos from computer or stock libraries to the scene.
Customize
Add text, music, and voiceover to customize your tutorial video.
Export
Download your tutorial video in various ratios and definitions or share it online with the world.