About FlexClip
FlexClip is an easy online video maker developed by PearlMountain. Its user-friendly and straightforward tools make professional video production capability accessible to everyone. Now, it is used and loved by millions of people around the globe to create videos for business and life with ease.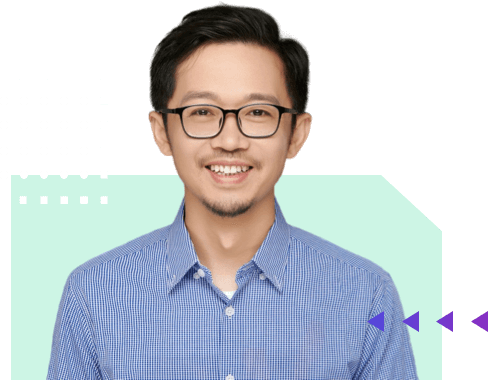 Not everyone needs to be a robust video editor or a video designer to create a nice video. FlexClip satisfies the ever increasing demand people have for quality video creation that doesn't break the bank and lets everyone design stunning work in an effortless way.
Lin Xiao, CEO
Our Principles
Innovative
Keep developing new technologies to provide a better user experience.
User-Oriented
Persistently provide more features and resources to meet the growing needs of users.
Trust
Trust in relationships with users and employees is the most important asset.
Collaborative
Leveraging collective intelligence gets things done better.
About Our Company
PearlMountain is a dedicated Graphics & Multimedia software development company established in 2016. While we have assembled a team dedicated to the research and development of multimedia software since 2006. From the very beginning, PearlMountain has proudly released many products enjoying great popularity for their ease of use, reliability and superior performance to users worldwide.
Hong Kong Office
Unit D, 16/F, One Capital Place, 18 Luard Road, Wan Chai, Hong Kong
Chengdu Office
No.9 Building, Yintai Center, Tianfu 4th Street, Wuhou District, Chengdu, China
Media Assets
Logos, screenshots and other materials for editorial publishing can be downloaded
here
.
Contact Us
Partnership
If you ready to partner with FlexClip, please email us at
info#flexclip.com
(replace # with @).
Media
If you have media enquiries, please email us at
info#flexclip.com
(replace # with @).