Studio-quality Lyric Video Templates for Free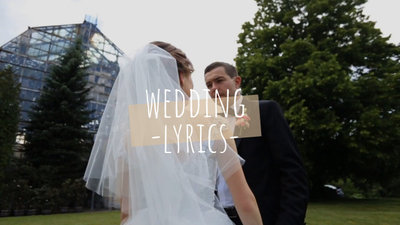 Wedding Lyric Video
Animated Lyric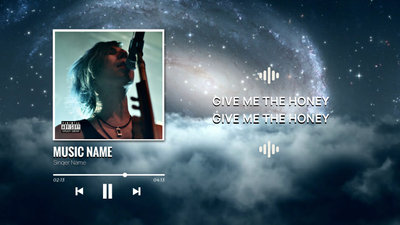 Music Player Live Stream Lyric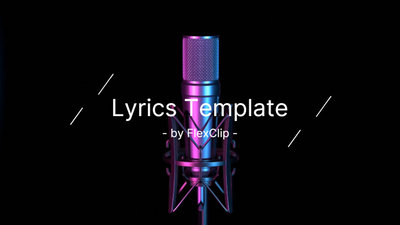 Pop Lyrics Template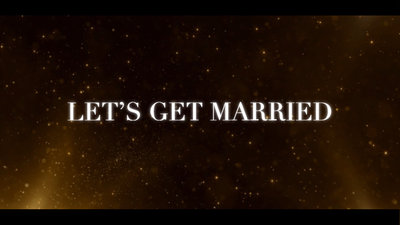 Proposal Wedding Lyrics Simple Lovers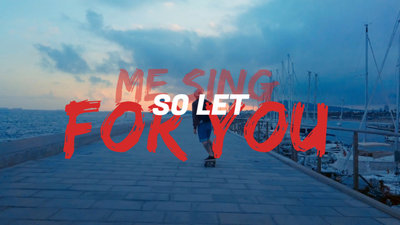 Music Sync Travel Lyrics Slide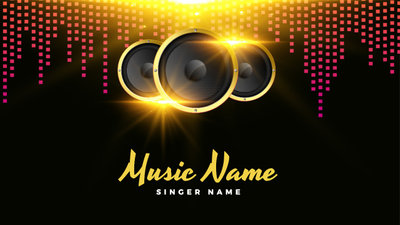 Lyric Slideshow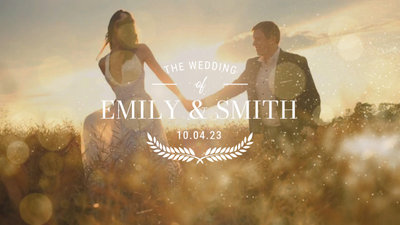 Golden Pastoral Wedding Love Mv with Lyric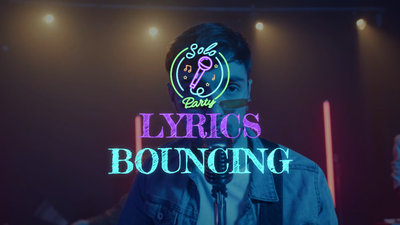 Bouncing Lyrics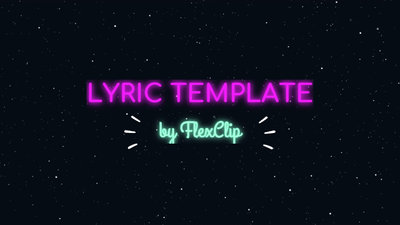 Lucky Day Song Lyric
Splash Element Lyric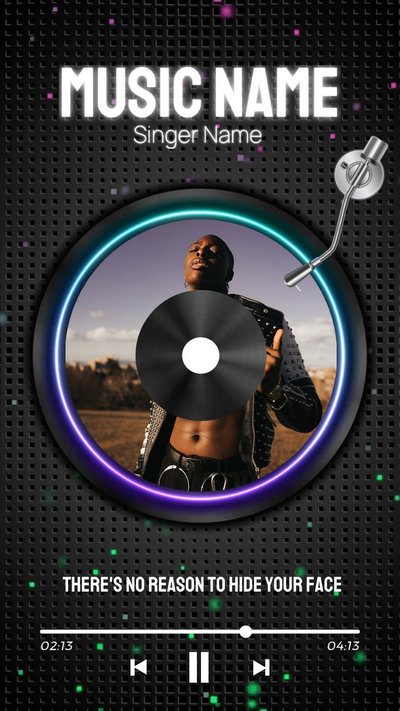 Play Music CD Lyric Video Instagram Reels
Make Your Lyric Video at The Drop of a Hat
Add Lyrics to Different Video Parts
Enter lyrics in several text templates, and control their show time in the storyboard's timeline. Simple drag-and-drops will help you adjust the lyric size as well as whenever the lyric shows.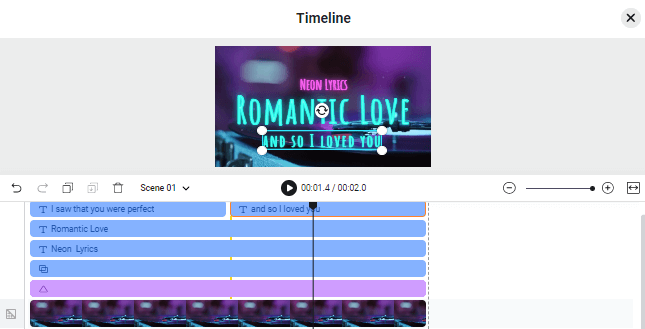 Find Perfect Background Videos & Images
Right background videos & images can help set up the right video atmosphere. If it's a romantic song video, you'll wish the background footage & images sweet and shot between lovers. However as of music in genre of rock, punk & epic Electric, something neon is more ideal for video background.
FlexClip helps you find & get right images & clips as the background of your lyric video in a snap. Just enter some keywords and run a search, similar visuals will show up.
Video Subtitles? - No Issue!
Choose a typical text, adjust its size to normal subtitle size, and you can have your video subtitles like a Pro. Adding subtitles to a lyric video cannot be easier.
One Click to Resize a Lyric Video for Different Devices
Customize your lyric video and let it be more user-friendly for smartphones, tablets or PCs. You can effortlessly achieve the goal using FlexClip, just hit the ratio button on the top left and choose among "16:9", "9:16", "1:1", "4:5", "21:9"
Different Lyric Videos You Can Try to Create
Lyric Video for Poem
An emotional poem reading can be captured and shared via a video. Using FlexClip, you can make a lyric video for poem with all the wondeful scenes & beautiful music. Old books, golden sunlights, lovely people, and many more, you can put them all into your lyric video for poem.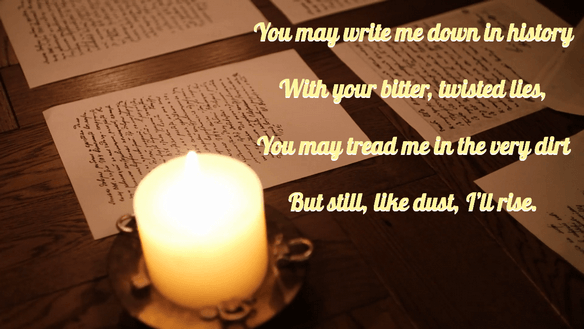 Lyric Video for Song
Streamline the lyric of a song in a video and you can share all the joy & pleasure in the song. FlexClip makes it fast to render such a video, regardless of your video editing skills. Find magic images & footage, use effects & transitions, and be creative to produce your lyric video for song.
Lyric Video for Movie
Whether you need a lyric trailer or teaser, our lyric video maker turns it to a few-step-away task. No need to care about how to complete the process, instead, you can try different lyric looks.
Lyric Video about Romantic Memories
Tell something romantic, and share beautiful memories in a lyric video. A lyric video with romantic memories can be a telling love letter or a moving anniversary gift. Give it a try and create a romnantic surprise now!
Why You Need to Make a Lyric Video
Boost Sales
A compelling video can absolutely influence buying behavior, leading directly to sales.
Increase Traffic
Nothing can compare to the power of video content when it comes to driving traffic to your site.
Encourage Social Shares
Videos on social media platforms generate more likes and shares than images and text combined.
How to Make a Lyric Video in 3 Steps
Add Media
Add videos or photos from computer or stock libraries to the scene.
Customize
Add text, music, and voiceover to customize your lyric video.
Export
Download your lyric video in various ratios and definitions or share it online with the world.