Nursery Rhymes Video Templates for Free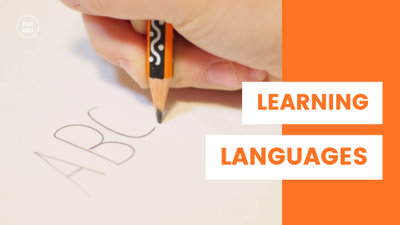 Language Tutor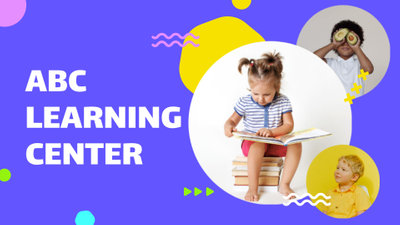 Preschool Promo
Popular Rhyme Videos Created at Your Fingertips
Make ABC Song Videos
FlexClip's free video maker enables you to make an ABC baby song video or slideshow online in a minute. It's easy to design & beautify slides with texts, animations as well as merge different clips & images to craft an awesome ABC song video favored by preschool kids & children.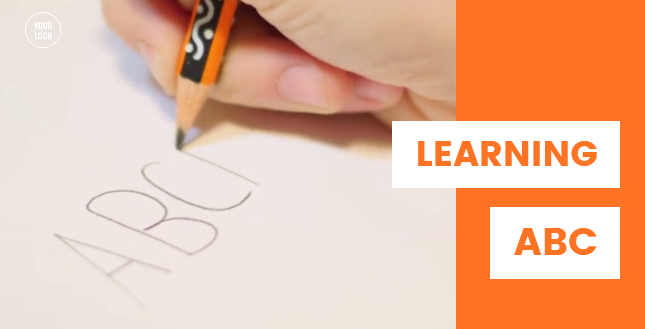 Make Baby Sleep Videos
A quality baby sleeping videos can easily win millions of views on YouTube. With FlexClip, you can easily find related footage, images, animations, stickers & ideas about baby sleeping to craft your own baby sleep videos as fast as you can. It'll be a huge plus if you own a kid's YouTube channel or are about to start one, since you can grasp nearly everything for a baby sleep video from FlexClip.
Make Language Rhyme Videos
FlexClip is useful for creating a language rhyme video with templates & background song. You can use adorable animated texts to attach language learning messages, record language rhyme voices, and pair the video with a piece of beautiful background music. It's only a minute of work.
Pracitcal Ways to Enrich Your Rhymes Videos
Choose Bubble or Colorful Video Texts
Children & kids always hope to see adorable symbols in their videos and that includes the texts. Whether it's the headline or lyrics for a rhyme video, bubble texts and colorful texts will be prioritized choices for a rhymes video.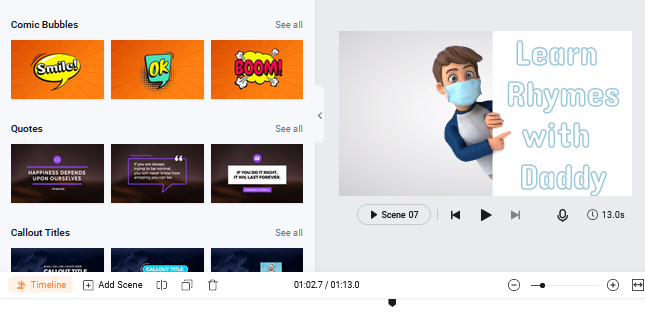 Use Animated & Cartoon Video Background
A video background will set the overall feeling of a nursery rhymes video. You can find unlimited video background ideas for your rhymes videos - there are animated video backgrounds & cartoon video backgrounds, pink ones & rainbow ones, and more to choose from.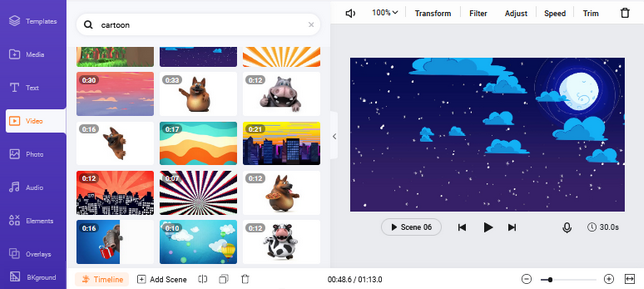 Pick Sweet & Friendly Background Music
FlexClip comes with a royalty-free background music base where you can find a long list of children songs for a rhyme video. You'll find sleepy music, lullabies as well as passionate songs to try.
Why You Need to Make a Rhymes Video
Boost Sales
A compelling video can absolutely influence buying behavior, leading directly to sales.
Increase Traffic
Nothing can compare to the power of video content when it comes to driving traffic to your site.
Encourage Social Shares
Videos on social media platforms generate more likes and shares than images and text combined.
How to Make a Rhymes Video in 3 Steps
Add Media
Add videos or photos from computer or stock libraries to the scene.
Customize
Add text, music, and voiceover to customize your rhymes video.
Export
Download your rhymes video in various ratios and definitions or share it online with the world.