This post is a complete guide on making a meme of your own. Whether you'd like to create a meme on your computer, or on your computer, you can always find a solution here. Now, start reading and becoming a master on meme creation!
Memes are an integral part of modern online life. Those tiny pictures and videos with clever words spread like wildfire through all social media platforms, bringing fun to all netizens.
Good memes are easy to find and get. Open Instagram, FaceBook or whatever social media you are on, they can be seen everywhere. Make a long press, you can download and collect any of them.
Can't Miss: How to Edit Memes >
Sad Face Dog Meme
Santa Meme
All of us want funny and creative memes, but the complicated process of making a meme sets many of you back. Actually, making a meme is much easier than you think, especially with tool like FlexClip. Click on the Make a Meme button to get started! By the way, FlexClip provides some already-made memes. Click on View Templates to see them!
How to Create a Funny Meme on Computer for Free
Step 1
Select an Aspect Ratio
Go to More, you can set up the aspect ratio. There are 16:9, 1:1, 9:16, 4:5, 21:9. Most memes are in 16:9, there are also memes in 9:16. These are two aspect ratios we highly recommend.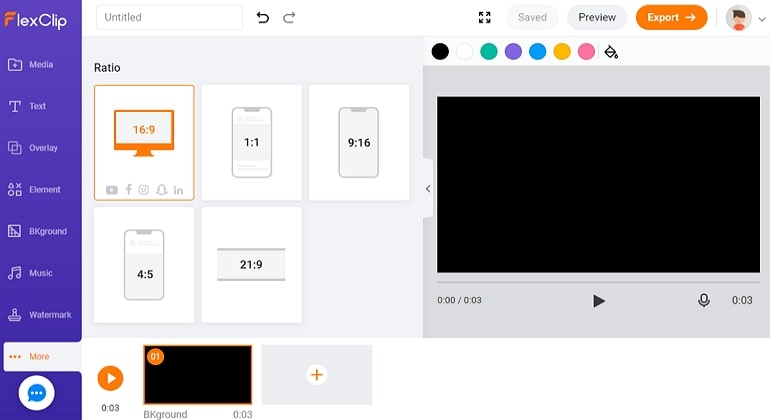 Make Meme - Select Aspect Ratio
Step 2
Upload a Photo/Video
Drag and drop your video clips or photos to the Media section. Click to apply them to the storyboard.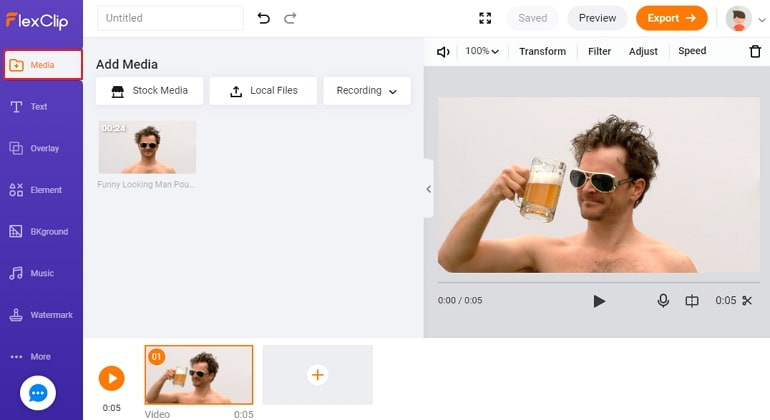 Make Meme - Upload
FlexClip also provides millions of interesting videos/photos that can be used to create memes. Search for more fun!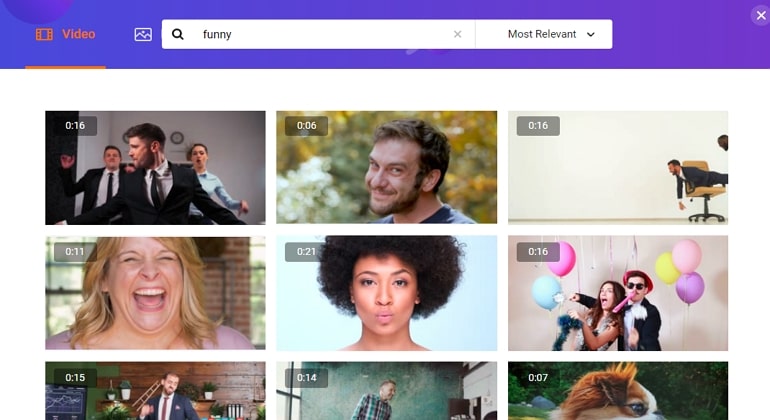 Make Meme - Media Library
Go to the Text section, choose a dynamic text and font you like, enter your clever words.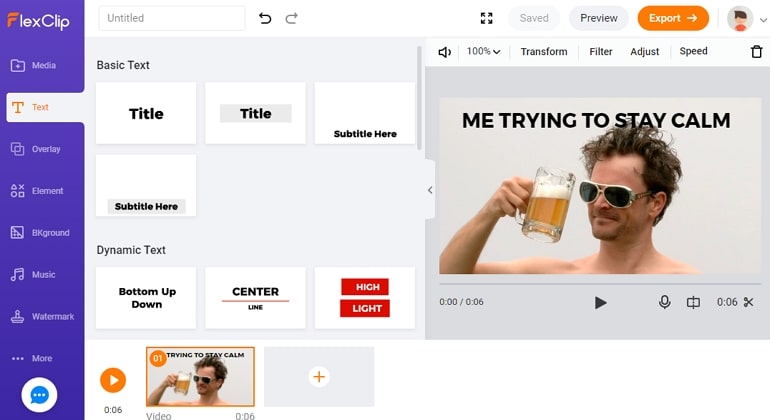 Make Meme - Add Text
Maybe adding text to video/photo directly is not your style? Go to Elements > Shape, choose a rectangular, put it anywhere you like, and then enter text.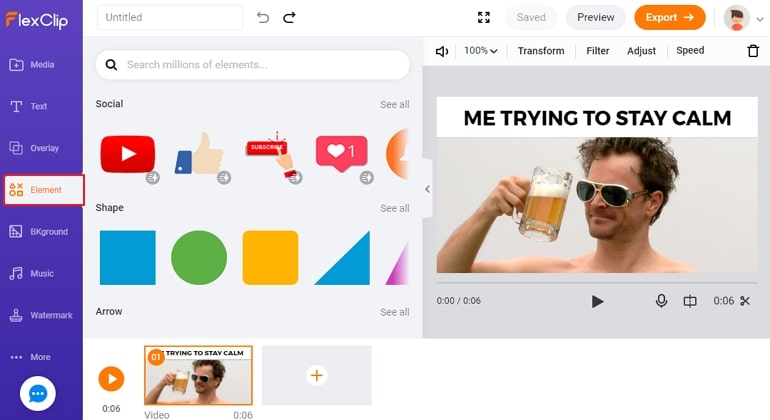 Make Meme - Add Shape
Step 4
Mute Video/Add Music (optional)
If there are any noises on your video clip, you can one-click to mute your video.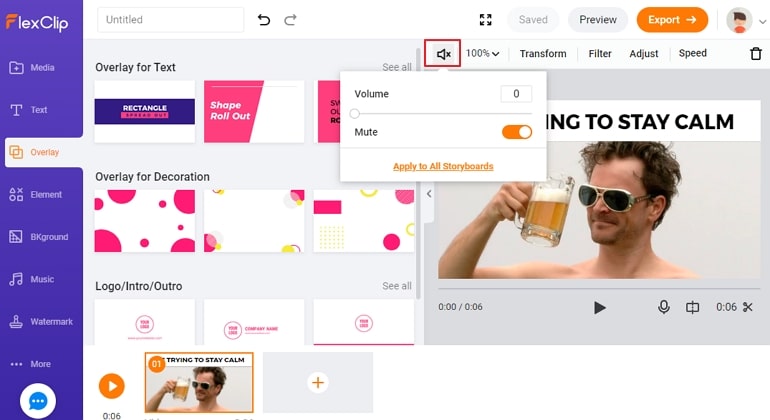 Make Meme - Mute
Need some music for the meme? Go to the Music section and upload.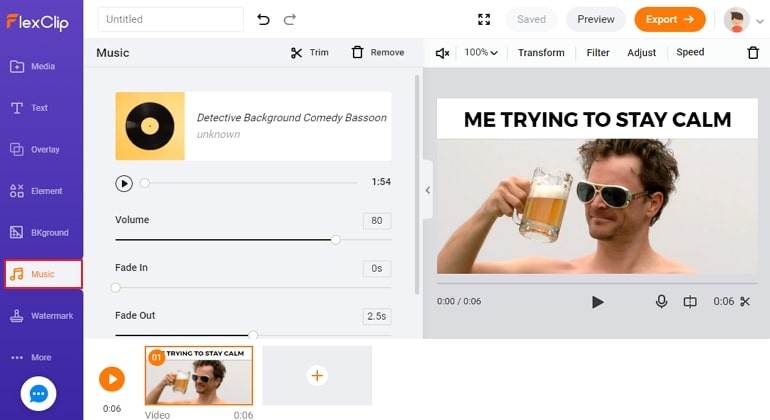 Make Meme - Add Music
Export your video as GIF. Please wait patiently, you will soon have your meme on the computer. Share it with your friends!
The Bottom Line
Hopefully, you have now created a funny meme with your own pictures. Do you find this post helpful? Share it so that more people can add joy to online life. By the way, FlexClip is also a professional tool to make all types of videos, for example, promotional video, birthday video, Easter Day video. Go to FlexClip main page and have a try!