Whether you like it or not, video has become the most effective way to grow your brand and bring in new customers. As this year's shopping season kicks off, it is the perfect time to create promotional videos to boost sales.
If you're a small business wanting to make a promotional video to boost your sales and promote your business, it can be tough when you have to stay within a budget and watch your costs.
Well, why not consider making promotional videos for your small business in house? Instead of paying thousands of dollars to boutique ad studio, use FlexClip to create an excellent promotional video in seconds. No compromise on video quality.
Contents:
Free Editable Promotional Video Templates for Your Inspiration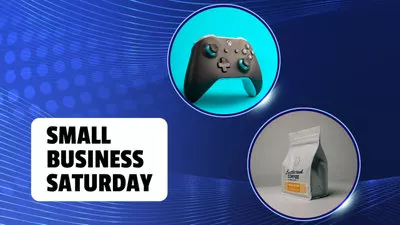 Blue Small Business Saturday Product Promo
Flash Sale Ad Promo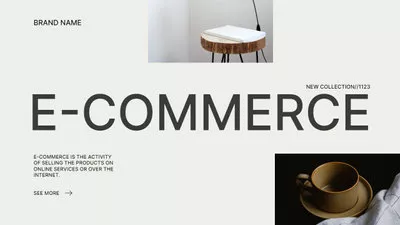 Minimalist Home Decoration Promo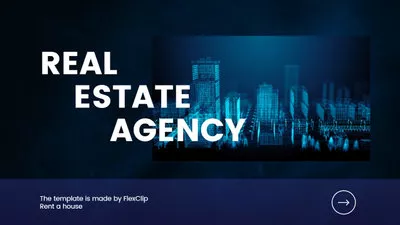 Real Estate Agency Ad Promo
Also Read: How to Create a Video Sales Letter in Few Clicks >
Part 1 How to Make a Promotional Video for Your Small Business for Free
The secret to making a qualified promotional video for free is choosing the right promo video maker, which should be rich-featured and easy-to-use. Frankly, there are loads of other promotional video makers on the market. Why do we recommend FlexClip?
Easy and free to use. Easy and free online promo video maker, helping you make a promotional video for your small business and more with great ease, no experiences required, no need to download.
Powerful features
. Various editing tools and features are available to edit your promo video, like
animated text
, filters, overlays, pip effect, and various
cta buttons
, including
subscribe button
, like button, and follow button, etc.
Excellent promotional video ideas with free templates
. FlexClip offers you hundreds of promotional video templates you can use directly. Brilliant wordings, interesting video clips that potential customers can't take their eyes off from.
Rich resources. No time to film? Millions of Unsplash photos and videos are there free for you to use! That's right, you don't even have to film! Save time to make more money!
Different aspect ratios. As for a promotional video, you'd rather share it on all social media platforms. FlexClip allows you to create videos in 16:9, 9:16, 4:5 and more. No need to change the aspect ratio to meet the requirements of all social media platforms.
How to Make a Promotional Video for Your Small Business for Free
Now, let's see how you can easily make a promotional video for your small business for free with FlexClip promo video maker.
Step 1
Once you access the editing page, upload your video clips and photos to the Media section and then apply them to the Timeline. You can go to the template section to pick one and start customizing directly.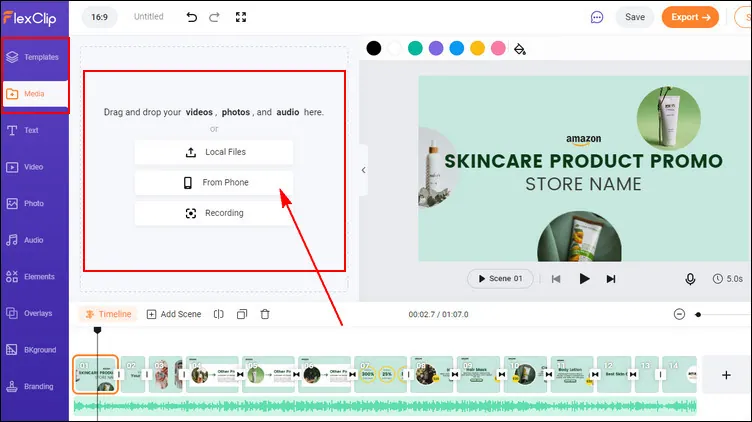 Make a Promo Video for Your Business for Free - Upload
Step 2
Once done the upload, you can pick a text style you like and add proper words to the photo and video, and then modify the font, color, and motion/animation of your text.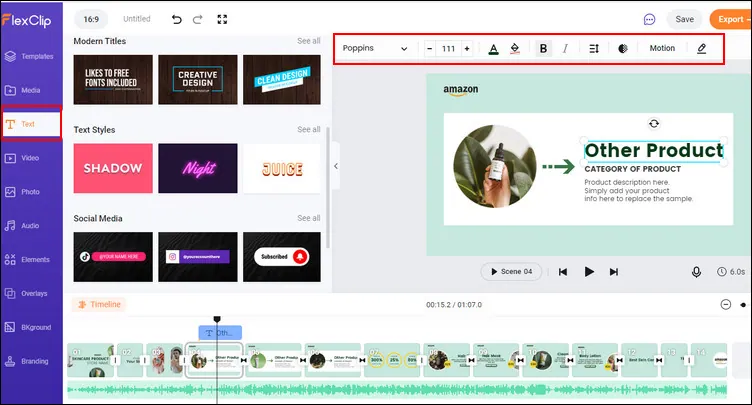 Make a Promo Video for Your Business for Free - Text
Step 3
Add background music to set the tone for your promo video. If necessary, you can also do voice-over.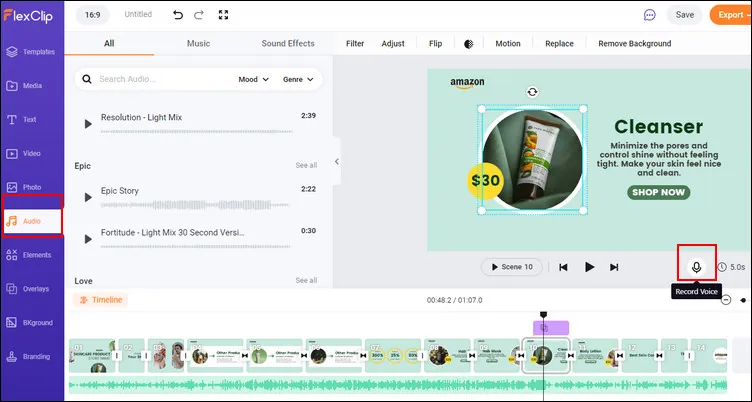 Make a Promo Video for Your Business for Free - Music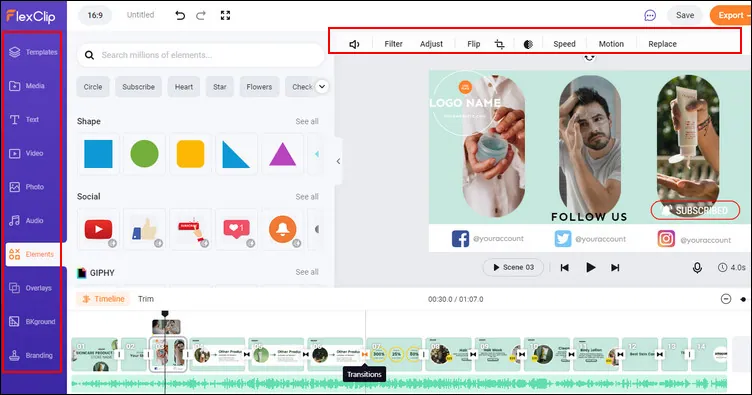 Make a Promo Video for Your Business for Free - More Effects
Part 2 Promo Video Ideas & Free Templates for Your Small Business
A newbie and not skilled enough to start making a promo video directly? No worries! Here are some promo video ideas and templates to inspire you and simplify your editing process.
1. Fun Animated Promo Video
Animated videos must be the most cost-effective yet funny promo video idea. Using the rich resources and stunning effects in FlexClip, you can create your own animated movie to promo your small business.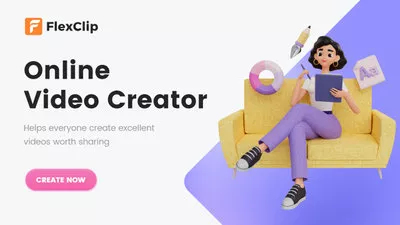 3d Animation Video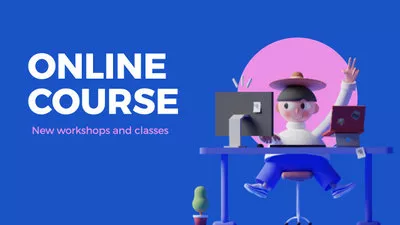 Online Course Promotion
2. Slideshows That Pop
Have lots of photos of your products or your company want to show or share? Then you can try a slideshow. You can easily make a slideshow to show those impressive photos and then add your text to tell the story, which can help you promote your product or business while creating an emotional connection with your customers.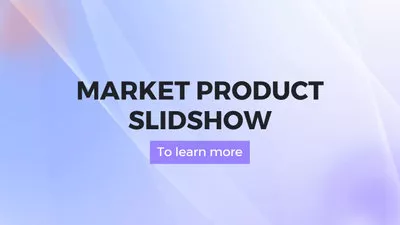 Market Product Promo Slideshow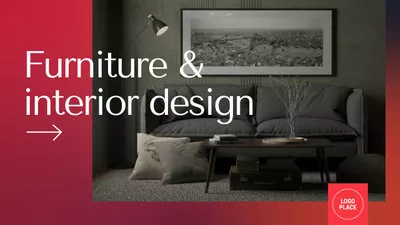 Creative Product Presentation
3. Holiday Greetings & Promo
Holiday greetings promo video is one of the best promo video ideas to connect with your customers emotionally. Throughout the year, we celebrate many festivals, which are also great opportunities for businesses to promote their services.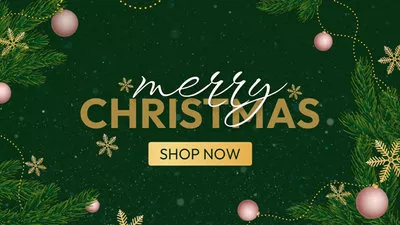 Merry Christmas Sale Day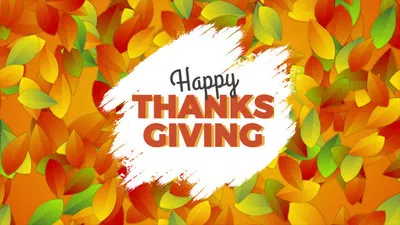 Thanksgiving Discount
More creative and effective promo video ideas are waiting for you to explore; just turn to FlexClip and find more right now!
Part 3 Tips to Create an Outstanding Promotional Video from Experts
Traditional promotional videos emphasize on discount, but that's not far from excellency. A good promotional video is about excellent wordings and a little creativity.
Keep It Short and Simple
Promotional videos are for everyone! Not for a small group of people who are experts in your field. Facebook recommends video advertisements are no longer than 15 seconds. YouTube provides non-premium users the Skipping Ad option 10 seconds after the Ad plays. All those facts indicate short promotional videos are more likely to be accepted.
Tell Users What Your Products/Service Can Help
What Your Product/Service Can Do For Me? That's the biggest question for customers. A ten-word sentence can't answer this question well. If you were a customer, what would you expect from your product? Instead of saying we are the best promotional video maker, try FlexClip provides you templates and easy-to-use editing tools to help you create a promotional video in seconds!
A Little Creativity
Creativity is something abstract that changes things that we all familiar with to things that are new! For example, we can change a motto to a slogan like the first video template showed.
Get Maximum Exposure
You don't stop when you finish creating a promo video. A good promotional video doesn't guarantee you promising views and conversions. Share the promotional video you create to all social media platforms you are in. Try anything to get the video in front of potential customers.
Final Words
That's all for how to create a promotional video. If you find this post helpful, please do share this blog with others. By the way, FlexClip also helps you create other types of video. Remember to give it a try!