Need an Easter video to deliver your best wishes or invite more people to the Easter party? Here are some excellent free Easter wishes video and Easter invitaion video templates free download and customize. An excellent Easter video maker is also here! Check this post out!
In 2023, Easter falls on April 9th. Even though this festival is religious, it is now more a day of hope. Besides, traditions like egg hunting, Easter Bunny and Easter parades and varieties of conventional foods can always make children excited. Since it is doomed to be a festival full of happiness and joy, why not join the day and create an Easter video?
Here are some Easter video templates you may like:
Also Read: How to Make A Mother's Day Video >
Easter Wishes Video Templates
Sending wishes via paper cards is conventional, this year, try sending your Easter wishes through a video! Your families and friends will love the idea.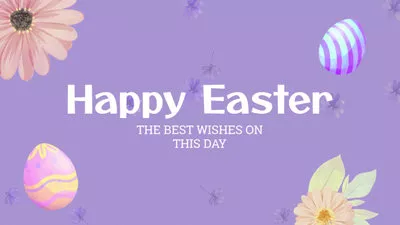 Floral Happy Easter Wishes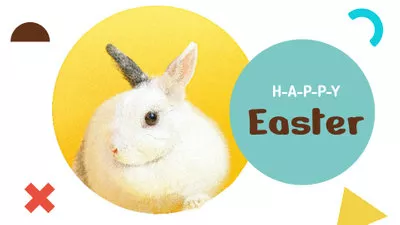 Happy Easter Wishes
Easter Invitation Video Templates
Hosting a party is always the right thing to do on any festival. Create an Easter invitation video to have your friends and families come for an Easter party or egg hunt!
Easter Hunt Invite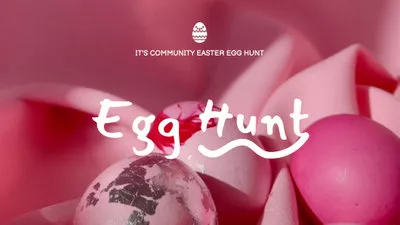 Community Easter Egg Hunt
Easter Holiday Intro Template
Want an Easter that is more cyber? Why not post some Easter intro video on your social media platform? They are short clips containing all your Easter wishes for friends on the Internet.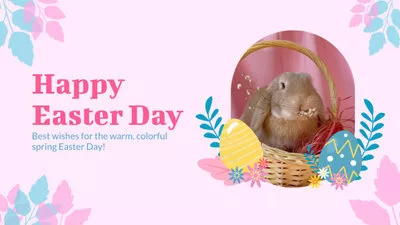 Lovely Happy Easter Post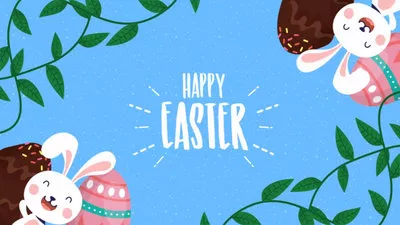 Holiday Intro Easter
Easter Promotion Video Template
Every holiday is the chance for business owners to sell. Seize the chance, create an Easter promotional video before your competitors.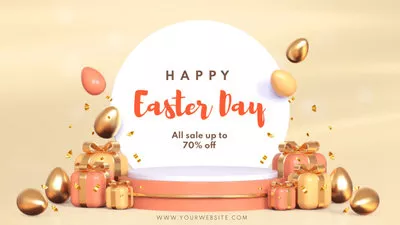 Easter Big Sale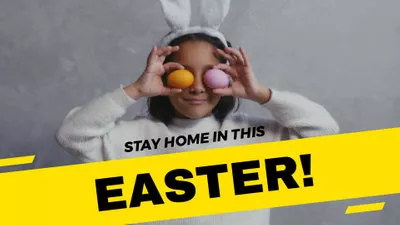 Easter Ad
How to Personalize an Easter Video
You can customize the Easter video templates above, or go to FlexClip's video template page and find one to edit.
Want to start at scratch? FlexClip has powerful video editing tools and rich media resources to help you out. Click on Create a Video button below to get started.
Step 1
Upload all your photos and videos to the Media section and apply them to the timeline. Drag and drop will also do.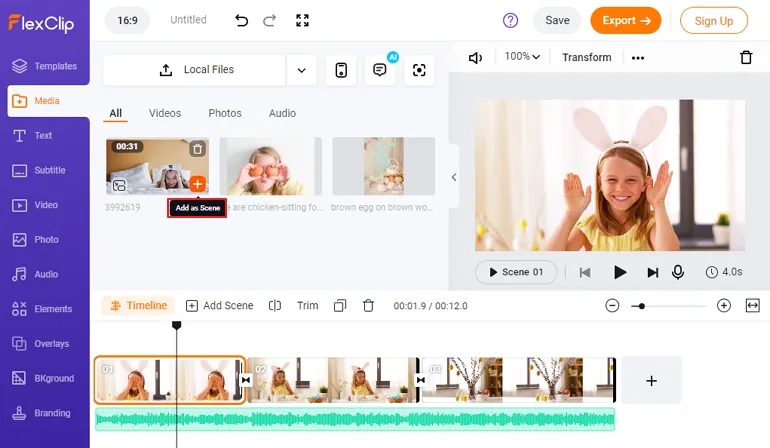 Create an Easter Video - Step 1
Step 2
Click on Text on the sidebar, add Easter informations to the video.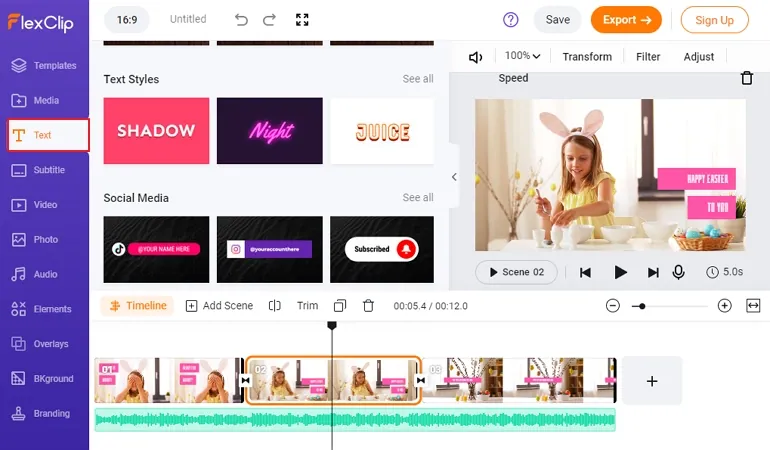 Create an Easter Video - Step 2
Step 3
Add background music to your video to highlight the Easter atmosphere. You can also do voice-over in person.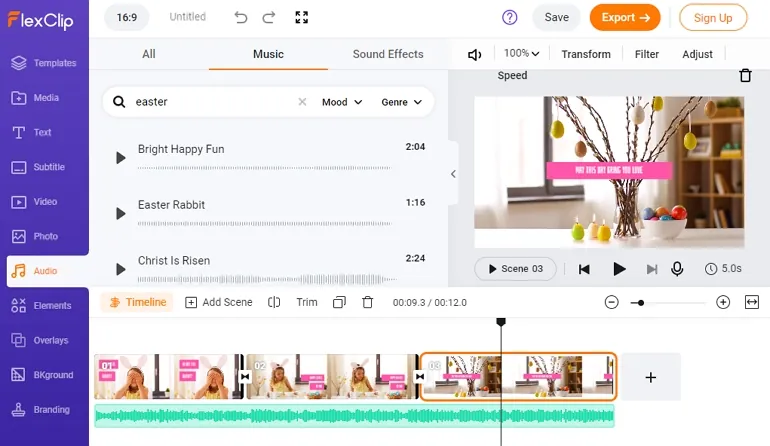 Create an Easter Video - Step 3
Step 4
Touch up the video. Change the text fonts, size, add filters, transitions to make the video perfect.
Step 5
Preview, save and share. Tap on Preview button to preview your videos while editing in real time. Save your work or one-click share to your friends via short link.
1. Before starting, please get all materials organized. This would save you much time.
2. Videos saved to the server can be edited again. You don't have to upload previously made video again when a re-edit is needed.
The Bottom Line
That's all for how to make an Easter day video. With above introduction and detailed steps, you can surely make a nice Easter day video. What are you waiting for? Use FlexClip to create an Easter video! By the way, you can also use FlexClip to create mother's day video, father's day video, birthday video and more. Always remember to give it a try!