How to create a WhatsApp status video online? You've come to the right paces! This blog tells you how to create a WhatsApp status video in the easiest way using the best free online WhatsApp Status video maker, FlexClip.
WhatsApp is an amazing instant messaging app used by millions of people. Did you know that this platform also provides a feature similar to Instagram Stories, called WhatsApp Status?
WhatsApp Status lets you share videos, photos, and GIFs with your contacts. Then how to make a WhatsApp Status video with song and photos? Keep reading and learn how to create a WhatsApp Status video with photos, songs and more effects using the free online Status video maker with music, FlexClip.
Content:
Free Editable WhatsApp Status Video Templates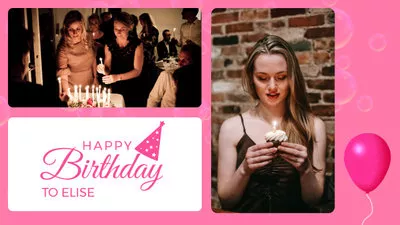 Pink Birthday Collage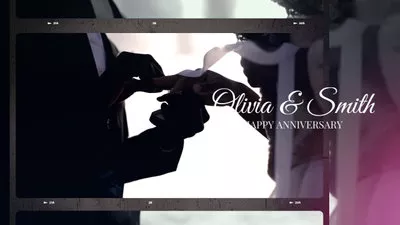 Wedding Collage Facula
Film Style Wonderful Travel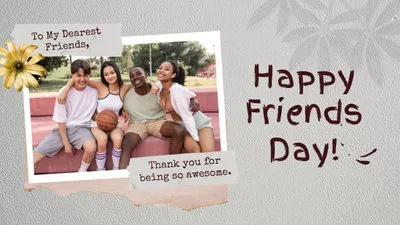 Happy Friendship Day Greeting Video
Also Read: How to Put Instagram Reels on WhatsApp Status with/without Link >
Part 1 Best Online WhatsApp Status Video Maker with Music
Want a unique and far more attractive WhatsApp Status video that stands out? All you need is a powerful Status video maker, which can provide comprehensive editing features, rich media resources, and stunning special effects to help you create your Status video with photos, clips, and music.
FlexClip's Status Maker proves to be your best choice that can meet all your needs to make a fantastic video with songs and photos for WhatsApp Status online for free.
Below are some highlights of FlexClip to help you know more about it:
Beginner-friendly interface - easy and free to use, FlexClip helps you make a status video with song for WhatsApp with great ease, even if you are entirely new to video editing.
Millions of royalty-free media resources - integrate with resource-rich stock media providers to offer users royalty-free music, high-quality videos and photos, which assist you to make a WhatsApp Status video with music and photos with ease.
Flexible and versatile editing tools
- FlexClip's numerous video editing tools help you level up your status video or any in various ways - adding
animated text
, auto subtitles, transitions, animations,
overlays
, and more..
Massive library of video templates
– FlexClip also includes a vast library of easy-to-edit
templates
to assist you in creating stunning status videos for WhatsApp and more social platforms, including YouTube, Instagram, TikTok, etc.
Part 2 How to Make WhatsApp Status Video with Music & Photos Online Free
As you can see, FlexClip is a leading WhatsApp Status video maker packed with rich video editing tools and options; just click the Get Started Now button below to start creating your own WhatsApp Status video using a couple of features provided by FlexClip:
Step 1 Add Media (Photos & Clips)
Go to the Media to upload your own clips or photo from your PC, mobile, Google Drive, One Drive, Dropbox, etc. Or you can turn to the Video or Photo section to pick some stunning footage from FlexClip's media library. Then apply them to the Timeline. Do remember to pick a right ratio for your status video.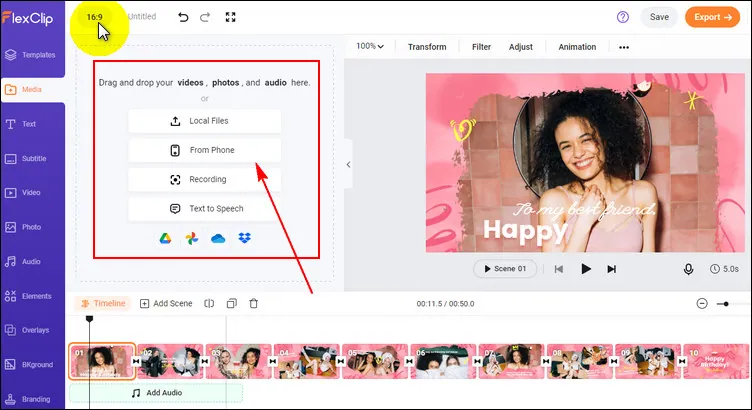 Image Board: How to Make WhatsApp Status Video with Song Online - Add Media
Step 2 Add Music/Song to Your Status Video
Now, we can start adding a song or music track to the status video. You can upload your own song or pick the desired music track from FlexClip's Audio library and add them to teh Timeline. Then, you can adjust the audio's volume or trim or split the audio or even apply a fade in/out effect..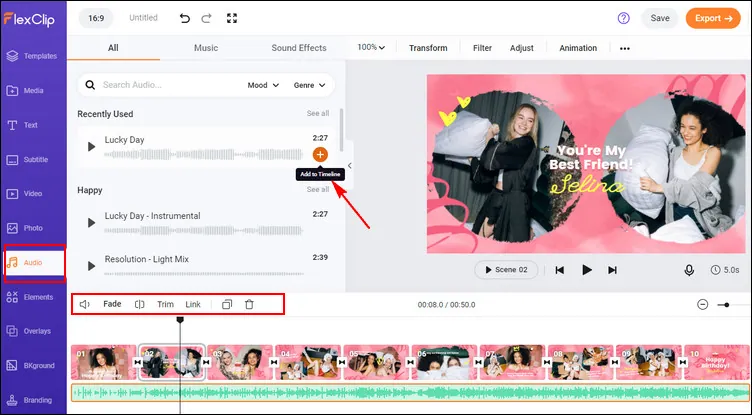 Image Board: How to Make WhatsApp Status Video with Song Online - Add Audio
Step 3 Edit Your Status Video Freely
Customize the status video freely with the powerful feature of FlexClip. You can add text animation, put some animated elements, like emojis stickers, like buttons, speech bubbles, apply transitions & filters effects, etc.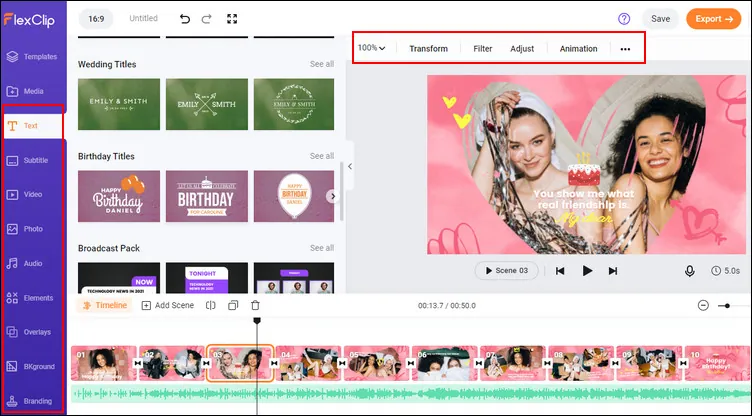 Image Board: How to Make WhatsApp Status Video with Song Online - Edit
Step 4 Save and Share the Status Video with Music
Once you've finished, click on the Preview button to enter the live preview window to watch your status video in real-time. Continue editing or exporting the video with music and share it to your WhatsApp Status.
Final Words
That's all for how to create WhatsApp Status videos with songs online for free. You are done. Hopefully, with the online WhatsApp Status video maker and detailed steps we shared, all you guys can make a Status video with songs and photos with great ease.