In this article, we're going to share some best vlog intro ideas with free vlog intro templates that will inspire you to make your own vlog intro. Besides, we'll also share the great intro line ideas to help you come up with a unique blog intro line.Follow us and get more.
A vlog intro is a short clip that precedes a vlog, making a brief introduction to the vlogger and topic he or she intends to cover.
Customize your own intro for your vlog to make a brilliant first impression while letting viewers know what experience they'll expect to continue watching your vlogs.
Here in this post, we'll show you the best vlog intro ideas that inspire you to customize the best vlog intro as you see with those top vloggers on YouTube. Besides, we'll also share an easy way to help you make your vlog intro in minutes.
Contents:
Free Vlog Intro Templates
Also Read: Large Collection of Vlog Ideas That Offers You Endless Inspirations>
Part 1 Best Vlog Intro Ideas with Free Templates
Here, we'll show you the best vlog intro examples that inspire you to customize the best vlog intro as you see with those top vloggers on YouTube.
Vlog Intro Ideas 1: Cartoon Style Intro for Vlog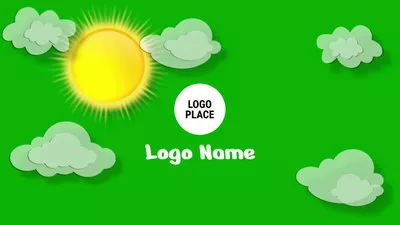 Animation Cloud Sun Intro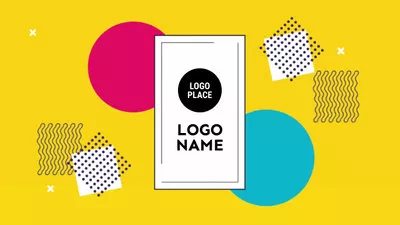 Color Widget Shape Animation Intro
Wow your viewers with a cartoon style intro. The clean background of this vlog intro sets the mood, while the animated elements will pierce the viewer's eyes.
Vlog Intro Ideas 2: Artistic Style Intro for Vlog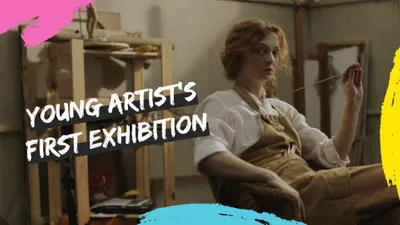 Youtube Intro Exhibition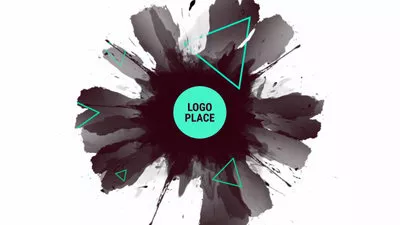 Splash Ink Shape Triangle Logo Intro
If you happen to make a vlog that talks about art, like painting, you should try customizing an artistic style intro for your vlog like the one above. It can really capture the viewer's imagination with beautiful color and send something in their direction.
Grab a Logo for Your Art Vlog:
Vlog Intro Ideas 3: Countdown Intro for Vlog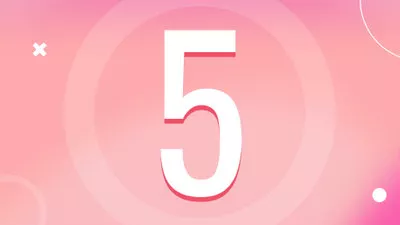 Countdown Sale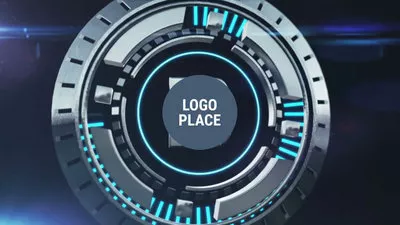 Reel Count Down Intro
This cool Count Down volg intro is undeniably a classic style for video intros, and it looks fantastic and works great for various niches and genres.
This kind of vlog intro will excite your viewers and let them know immediately that something great is about to happen.
Vlog Intro Ideas 4: Modern Intro for Vlog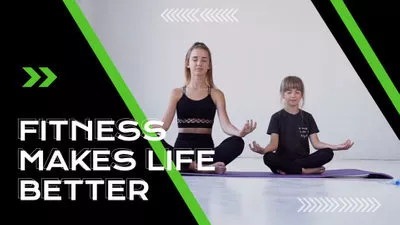 Youtube Intro Fitness
A modern vlog intro is relatively simplistic but surprisingly effective. Those familiar scenes in your intro work perfectly to capture the viewer's attention.
Vlog Intro Ideas 4: Sparkle Intro for Vlog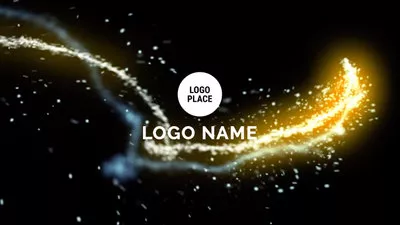 Fly Fireworks Light Intro
Have you ever wanted to make a sparkle intro that likes a firework exploding?
This kind of vlog intros expands and explodes most dramatically. Then, it shows your name in a centralized location forcing the viewer to take notice.
Vlog Intro Ideas 6: Vlog Intro for Specific Content
As we said before, you should make an intro relevant to your video content so that you can customize specific intro for different vlog content.
Here are some great examples: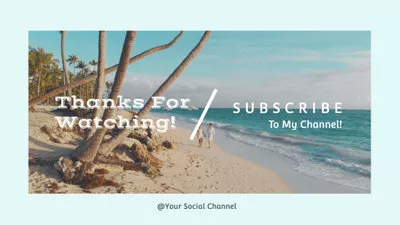 Travel Youtube Outro
As a travel vlogger, you can make an eye-catching intro for your travel vlog to attract more viewers to your travel channel and videos.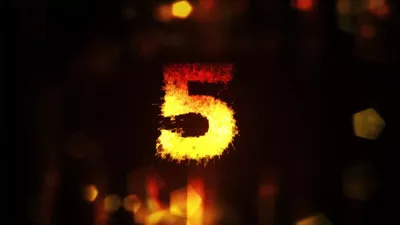 New Year Countdown Party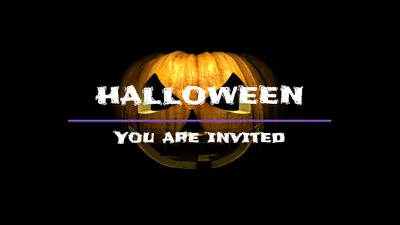 Halloween Costume Party
No denying that you always make some vlogs in the holiday seasons to celebrate those special days! Why not try to customize an intro got your festival vlogs to level up your videos.
Yuya, a Spanish language beauty vlogger, is one of the highest subscribed beauty vloggers in the world. She always post her vlog on YouTube with a custom intro,ans it serves her well in the beauty vlog world.
You can also make your own intro for your beauty vlog to stand out the crowd.
Part 2 How to Make a Vlog Intro Online for Free
Where to start making your own vlog intro? FlexClip Online Intro Maker is your ultimate solution for any type of vlog intro. There's no need to download any software or be an expert in video editing. Ready to create your own vlog intro video? Just click the button below:
Step 1
Pick a free intro video template to customize or start from scratch to create your own vlog intro.
Image Board: Start with a Template
Step 2
Go to the Media option add the footage, you can upload your own ones from the local files or pick some stunning stock media from FlexClip's media library, then add them to the storyboard.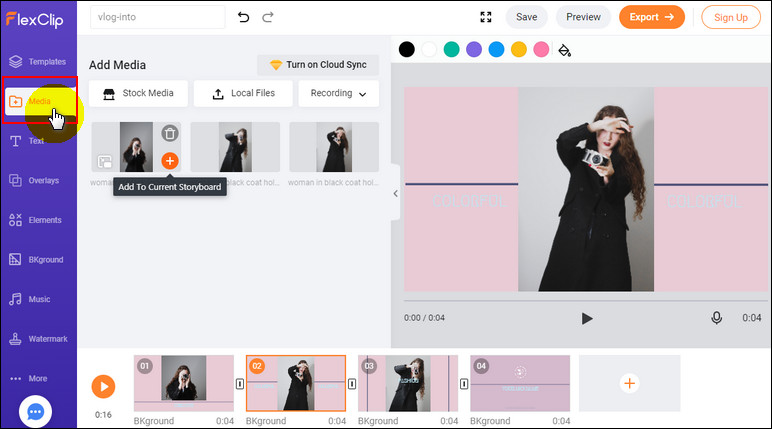 Image Board: Add Media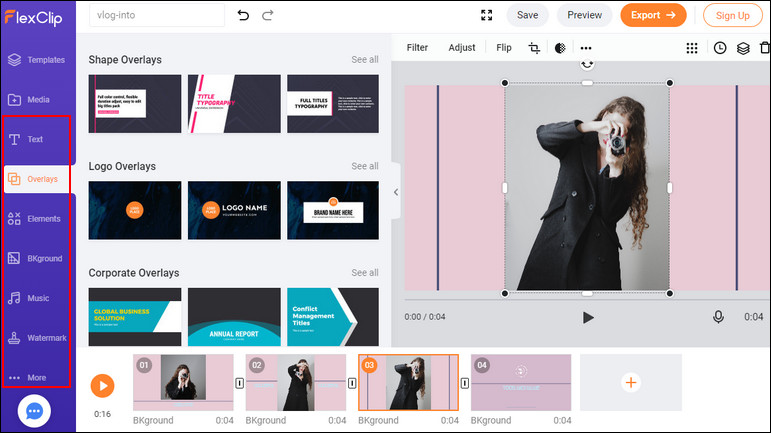 Image Board: Customize the Vlog Intro
Part 3 Vlog Intro Line Ideas - What to Say in the Vlog Intro
Any Ideas for an "Intro Line"? What should I say in the intro of my vlog? If you're struggling with those problem, keeping reading to find some great vlog intro line ideas below.
Before we talking about the vlog intro lines, let's have a quick look at the main elements your intro video should include:
Teaser of the vlog: it can be verbal "In this video, I will…". or in visual, such as with makeup tutorials that being with the end look.
Branding, such as a logo.
Text overlay with the main topic or takeaway.
They aren't all always present and they might be ordered differently. If you dissect any video you like, you'll find that at least one of these elements above, and most often there will be two or three in their intros. Besides, when you start your vlog, never forget greeting your audience firstly.
Now, let's see how you can develop an intro line:
Think of an interesting way to greet your viewers. Here you can also find a funny name for your audiences.
Introduce yourself briefly, just like Welcome back to "Your Channel Name".
Teaser your topic, you can say "In this video, I will…".
Hopefully this simple example helps you find some kind of unique intro line. When you brainstorm your vlog intro line, remember coming up one based on your style and video topic and try to be as precise and short as much as you can.
Final Words
Get inspired? Excited to make your own vlog intro? Just go to FlexClip and turn your great idea into killer intro for your vlog now.