Wondering how to upload multiple photos to one story and share it on Facebook? Keep reading, and you will find out how to create a Facebook Story with multiple pictures and also with music.
A Facebook Story is a great way to share things and express feelings. While sometimes, just one photo or video clip isn't express everything. Adding more than one photo to one story helps, you can put multiple pictures in one frame to make a cool FB story collage, and you can even try to add music to one Facebook Story with multiple photos.
Contents:
Free Video Templates for Your Facebook Story Inspirations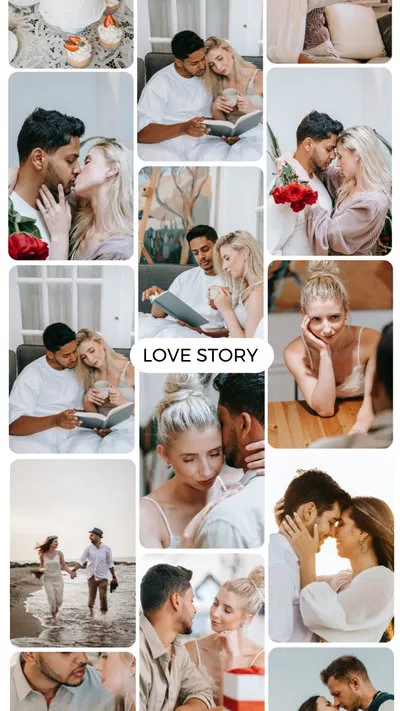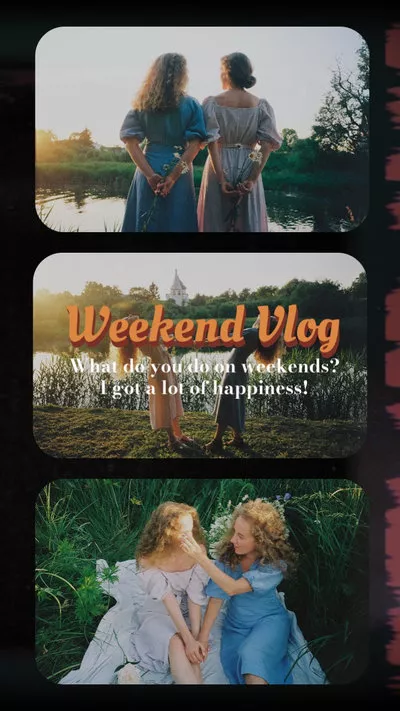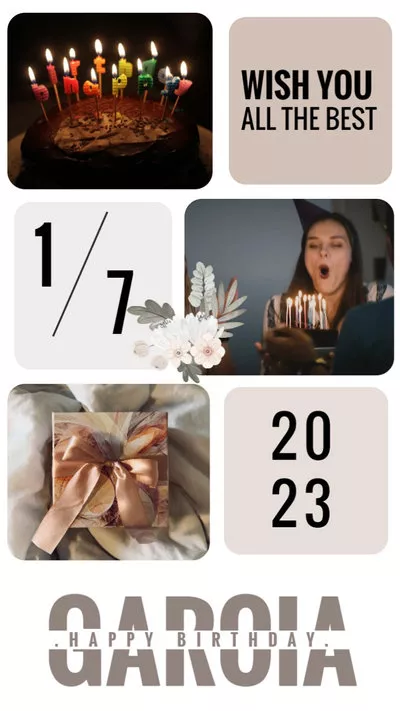 Also Read: How to Post Long Video on Facebook Story >
How to Add Multiple Photos to Make a FB Story Collage on Facebook
Want to put multiple pictures in one frame yo make a Facebook Story collage? Facebook itself offers a quick way to help you to do so in simple clicks.
You should notice the Sticker feature in Facebook, which gives you an potion to add several pictures one by one to put multiple pictures on one frame in your story.
Just follow these steps below to collage pictures in your story and post multiple photos on Facebook:
Step 1
Launch the Facebook app and click on the "Create a story" option.
Step 2
Here, you can upload a background photo from your phone, take a picture, or choose a background color.
Step 3
After that, you can add multiple pictures for the story. Click on the sticker option on the top right side of the screen and select your gallery(a little square with a mountain-like landscape).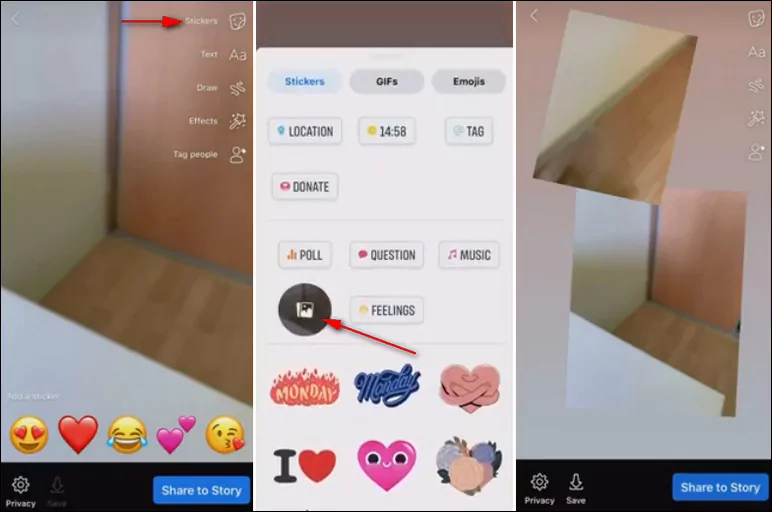 Add Multiple Photos to Facebook Story as Collage
Step 4
Then, you should access your gallery or camera roll. Here you can pick the picture you want to add to your story, and then you can move and resize it on the background if you want. (Repeat the process to add as many pictures as you want.)
Step 5
Once done, click on the "Share to Story" button at the bottom, and you will be able to share your Facebook story with more than one photo in one frame.
How to Create a Facebook Story with Multiple Pictures and Music
How do i add music to my facebook story with multiple pictures?
Although Facebook allows you to add multiple pictures in one story, there is no way to add music to multiple pictures and videos to your Facebook Story.
So, if you want to create a Facebook Story with multiple pictures and music or try to add music to multiple pictures on Facebook story, you'll need a workaround - using a Facebook Story video editor, like FlexClip, to create a Facebook story with multiple photos and music.
Step 1 Set the Background for Your FB Story Collage
First, choose the proper ratio of 9:16 for a Facebook Story, and set the background for your photo collage, you can use your own footage or pick one from FlexClip's media library, and then Add as Scene to make it the background for your collage; or you can simply use a pure colored background by changing the color of the blank scene.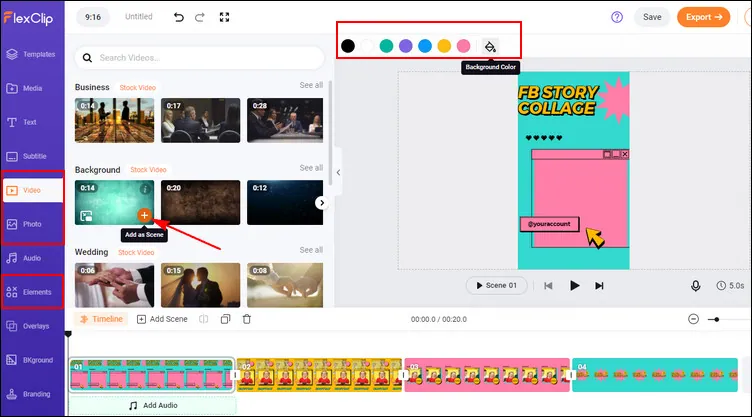 Create a Facebook Story with Multiple Pictures and Music - Set Background
You're welcome to use some beautiful elements and shapes to decorate the collage background and make it far more appealing and creative.
Step 2 Collage the Pictures for Your Story
Now, you can upload your pictures from yous computer, mobile, or some third-party platforms, like Dropbox, Google Drive, etc., and stat collaging your pictures in one frame.
Here you can simply use the Picture in Picture feature of FlexClip to make a photo collage for your Facebook Story: click the Add as Layer icon to put your multiple pictures on one frame one by one, then try out FlexClip's powerful features to edit the pictures as you wish, such as resize, crop it into shape, like circle, heart, and more.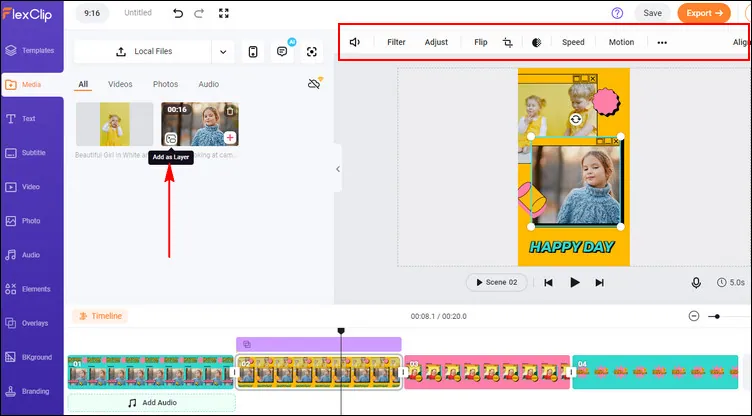 Create a Facebook Story with Multiple Pictures and Music - Collage the Pictures
Step 3 Add Music to the FB Collage
Well, it's time to dd music to your Facebook Story collage now. You can upload your own song or use FlexClip's royalty-free music. Once added, you can trim it, adjust the volume, change the position where the music starts and ends, apply the fade in/out effect to make the music match your photos. If needed, you can even add multiple audi tracks to your picture collage!
Create a Facebook Story with Multiple Pictures and Music - Add Music
Step 4 Make More Edits on Your FB Story Collage
If you want to make more collage more attractive, FlexClip's various features and effects are ready to help. You can add animated text, and funny elements to add style and vibe to your Facebook Story collage video:
Have no ideas on how to edit your Facebook Story collage? No worries! FlexClip has thousands of premade templates to inspire you. You can check some of the beautiful templates for inspiration.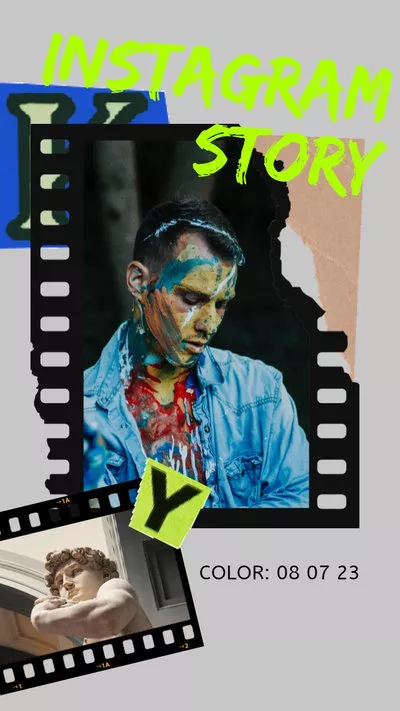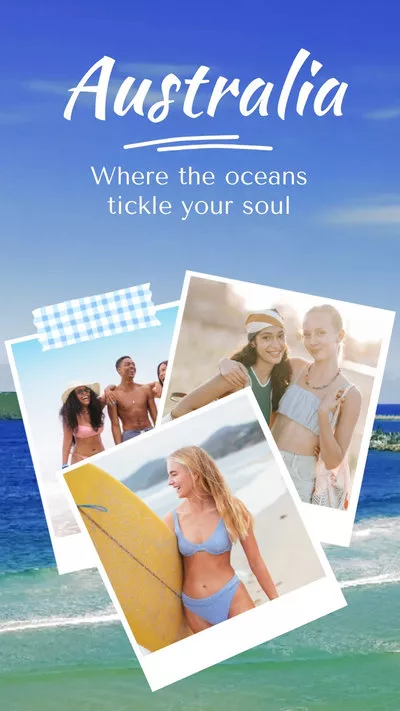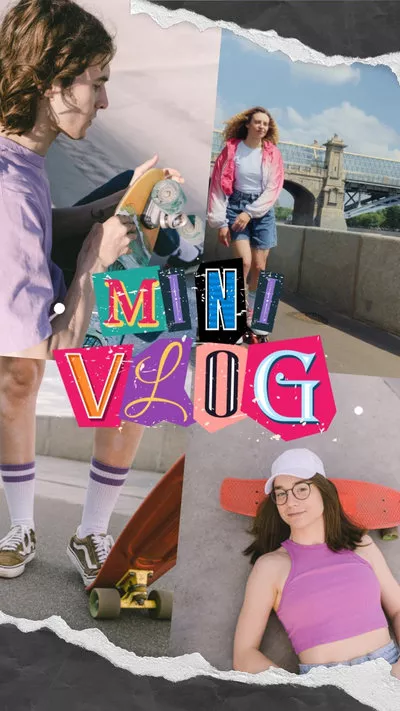 Once you're satisfied with your Facebook story collage video, you can save it to your computer in 480p, 720p, 1080p HD and then post it to Facebook
Final Words
That's all for how to add multiple photos to one Facebook Story. We hope this guide was helpful, and you were able to add several photos on Facebook Story and also to add music to Facebook with multiple photos using FlexClip.