If you always upload videos to Facebook, you probably come across the 26-second limitation. It means no matter how long the video you post, Facebook automatically cut it into a clip with a maximum duration of 26-second.
This is workable for short-length videos. What if you want to post long videos on Facebook story? How to upload longer videos on Facebook story? Well, that's why we write this blog - help you learn how to do it effortlessly. Let's go ahead!
Free and Customizable Facebook Templates for You: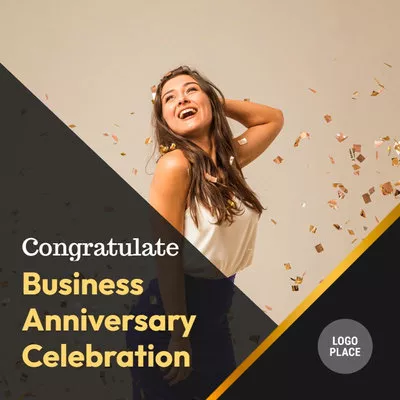 Business Anniversary Celebration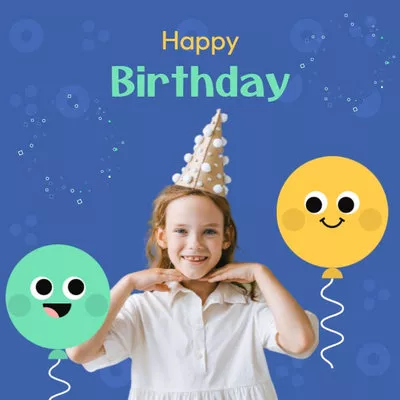 10th Birthday Party Invitation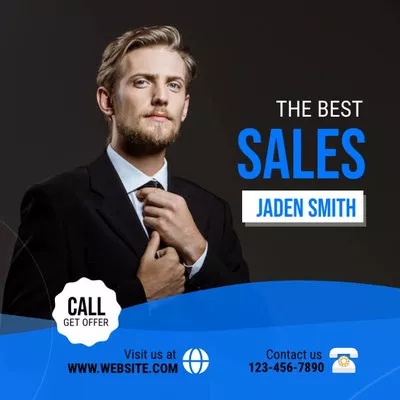 Best Sales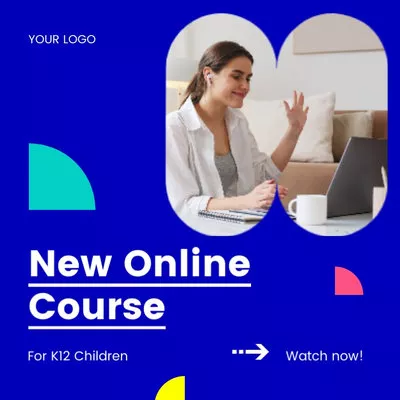 K12 New Online Course
Can't Miss: Detailed Steps & Advanced Tips to Make a Video on Facebook
Part 1. Cut the Long Facebook Story Video into Several Clips
If the long video tells a story with a clue, you can slice the long video into several clips within 26 seconds. A series of hints in different videos will hook more people to watch videos and consequently, it increases your Facebook story views. To cut your long Facebook videos, just follow steps below:
Step 1
Open the photo album on your mobile and find the wanted video.
Step 2
Use the in-built editor to
split the long video
into a series of clips. Control the shorter video duration within 26 seconds.
Step 3
Upload video clips to the Facebook story one after another.
Part 2. Upload Full Length Video on Facebook Story with Messenger
What if you want to upload longer videos on Facebook story without cutting? There is a tactic to upload full-length videos for up to 43 minutes. So here is how to upload a full-length video on a Facebook story.
Step 1
To begin with, open the Messenger on your device and enter a chat page of your friends.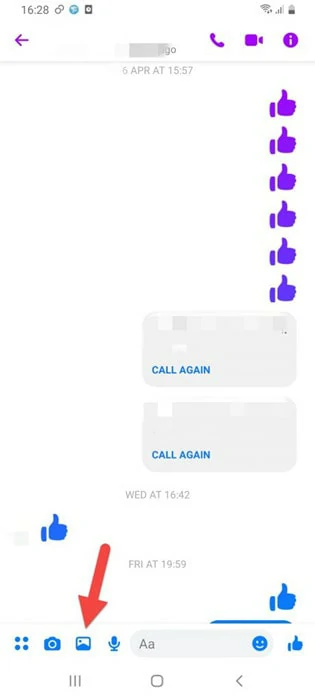 Open Messenger on Your Device
Step 2
Tap the Gallery icon and click on the desired video. After that, select the "Edit" option.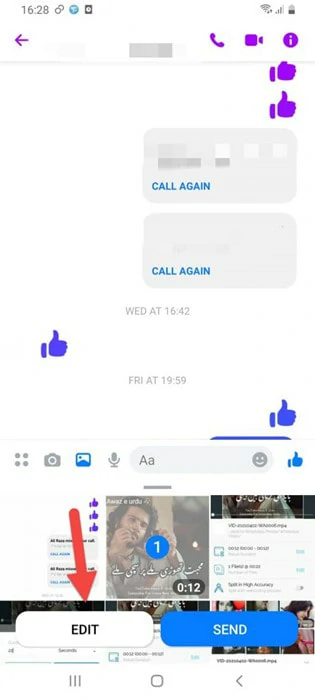 Find the Video on Gallery and Edit it
Step 3
When the new page appears, click on the "Your Story" and the "Add" option. Now you've added the long video to the Facebook story.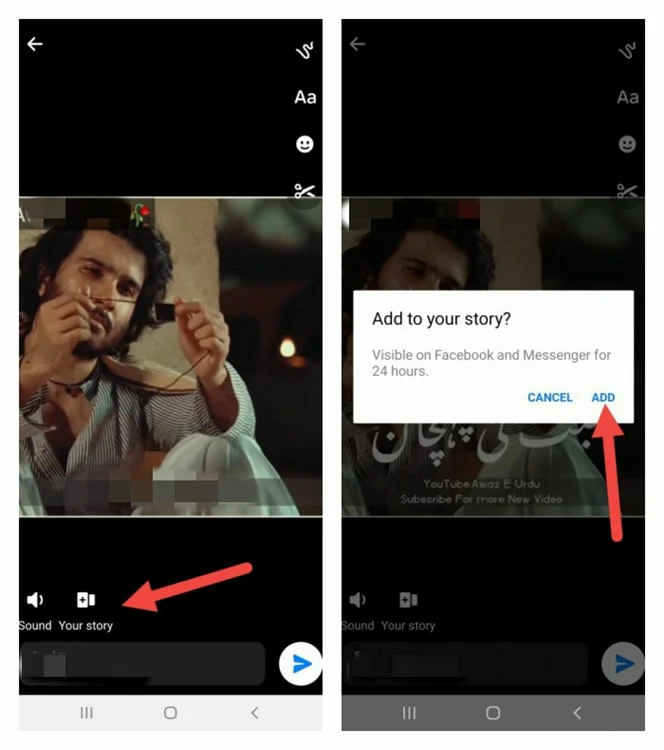 Upload Video to Facebook Story
When you upload a story to Messenger, it appears on Facebook for 24 hours and later it expires.
Part 3. An Easy Way to Post Long Videos on Facebook Story Without Limitation
Wanna keep your long Facebook story videos permanently? Instead of uploading large and long videos, try to post your stunning videos via a shareable link on Facebook story. Here we introduce FlexClip to help you create fantastic Facebook videos and generate a shareable link for you.
Capable of making stunning videos via shareable inks
Millions of royalty-free audio, photo and video stock
User-friendly interface and simple operation
Support 480p, 720p, 1080p and HD video resolutions
4000+ professional-looking template you can edit for free
Perfect your Facebook videos with various effects
Transition, motion, filter, voiceover, etc are included
Offer several editing tools to smooth your Facebook video
Personalize videos with brand font and watermark
Cloud storage service without video loss
How to Create a Facebook Video with FlexClip
Step 1
Upload all the video footage and drag them to the timeline.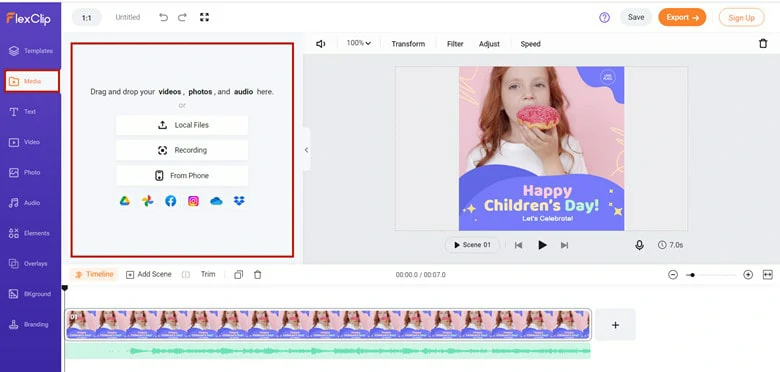 Upload Video Footage to FlexClip
Step 2
Go to Text section on the left panel to
add dynamic text
and choose background music you like under Audio tab.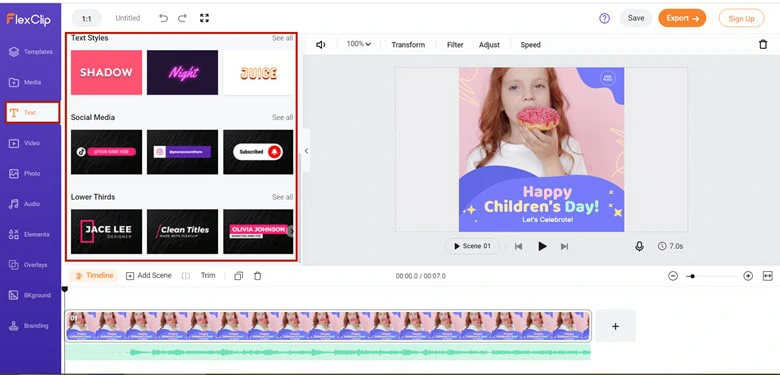 Add Text and Music to Video
Step 3
Animate the video with funny stickers and emojis if necessary. You can adjust the elements by resizing, changing position, color and add motion.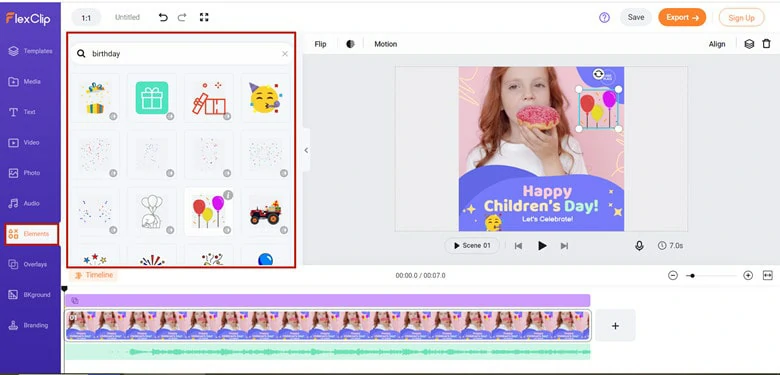 Animate the Facebook Story Video with Stickers and Emojis
Step 4
Now it's time to save your edited Facebook video and post the shareable link on your Facebook.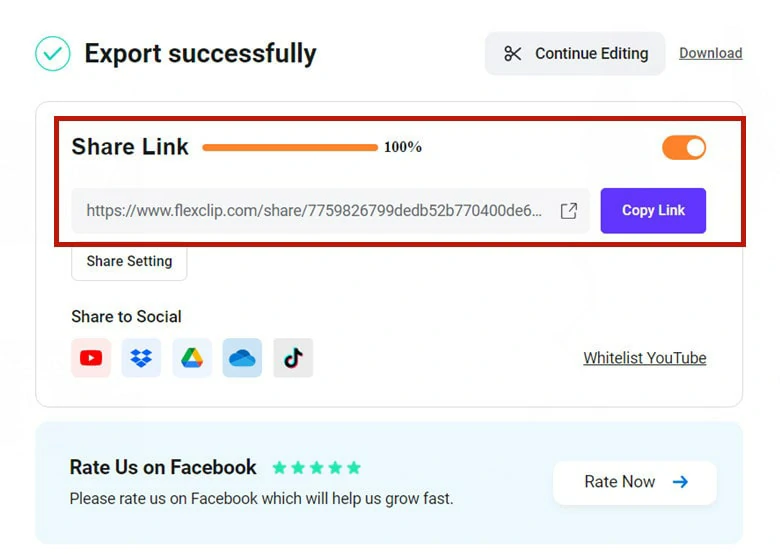 Save and Post the Shareable Link to Facebook
Part 4. Frequently Asked Questions About Facebook Story
1. What Is the Maximum Facebook Story Length?
The official video length of Facebook Stories is 1-120 seconds. However, Facebook has a time limit when uploading stories, the platform shortens the longest videos to 26 seconds. Therefore, you can't directly upload Facebook Story videos longer than 26 seconds.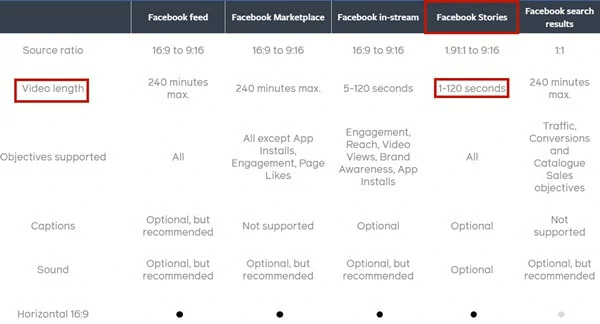 The Official Video Length of Facebook Stories
2. How to Upload Long Video on Facebook Story?
This article talks about three ways to post longer videos on Facebook Stories for free.
Slice the long video into several clips
You can cut your long video into several clips to make a storytelling series. To split videos for Facebook Story, you can apply FlexClip's online video splitter for help. It's easy to use and free to edit.
Post the video to Messenger
If you want to post longer Facebook Stories without trimming, try to upload it on Messenger and it can also appear on your Facebook Stories.
Share the video via a link
All all-in-one solution to post long videos on Facebook is to share it via a clickable link. FlexClip is such an easy to use tool you're looking for. With this video editor, you can create stunning Facebook videos and share it via a clickable link in minutes.
3. How Long Can a Facebook Story Be?
All long Facebook Stories will only last for 24 hours. After this time, it will disappear automatically. Thankfully, if you activate the history file feature, all you stories will be saved in the history in case you want to use them again.
The Bottom Line
Well that's all for how to upload a long video on Facebook story. I hope this article is helpful for you to upload videos longer than 26 seconds. FlexClip is ready to help you with powerful editing tools and a clean interface if you need a Facebook video now. Now it's time to post a long video on Facebook story.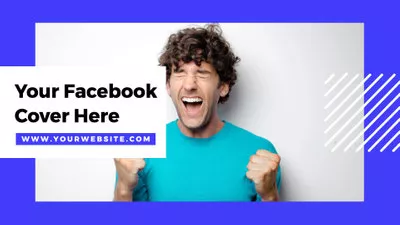 Facebook Cover Slideshow
Facebook Slideshow Ad