When making a video on TikTok, this platform offers a variety of tools to personalize our videos, adding text, filters, stickers, music, and more.
The voiceover also is a great way to help enhance and narrate our TikTok and keep the viewers engaged. We can record our own voice or even use other different voices, like the cool robot voiceover to narrate the TikTok.
In this post, we'll share the easy ways to add voiceover, including record your own voice or add robot voiceover to your TikTok to narrate your video. Let's dive in right now.
Contents:
Free Templates for Your TikTok Inspirations
Dynamic Rhythm Outfit Idea Tiktok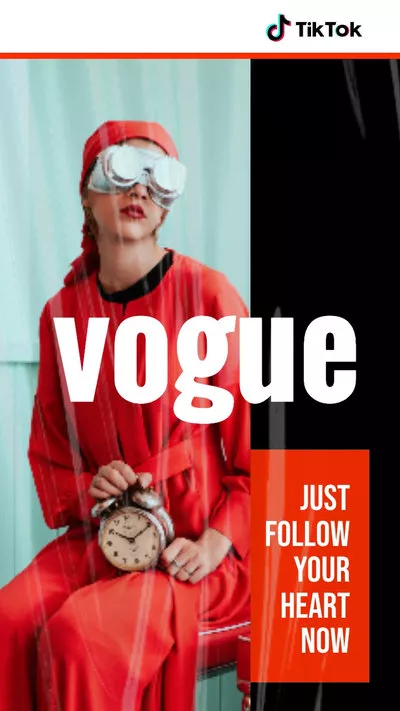 Tiktok Fashion Video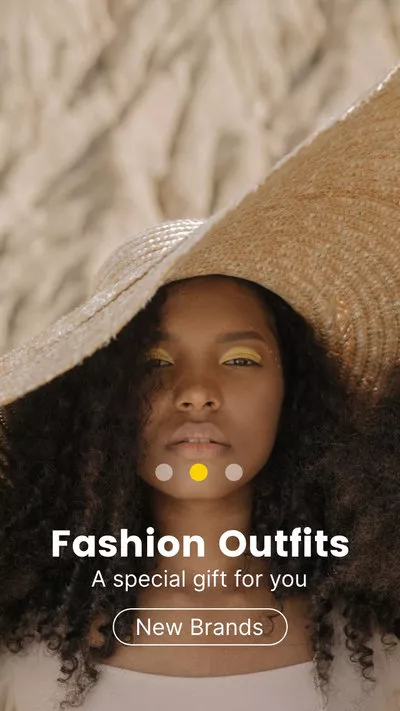 Tiktok Clothing Discount
Also Read: How to Add Two Songs on TikTok Easily >
Part 1 How to Do Voiceover on TikTok wth Your Voice
Want to add your own voice to narrate your TikTok? This platform offers a built-in voiceover tool for you to do this quickly. Follow the simple steps below to do so.
Step 1
Launch the TikTok app on your phone, and start making new videos by tapping the Plus button.
Step 2
Record a video or upload an existing one from your gallery, as you would normally.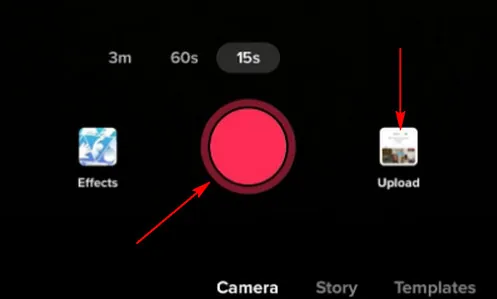 How to Do Voiceover on TikTok wth Your Voice - Record/Upload
Step 3
Once done, you'll be brought to the video editing screen to add voiceover and edit your TikTok.
Step 4
To add a voiceover on TikTok, tap the microphone icon on the video editing screen.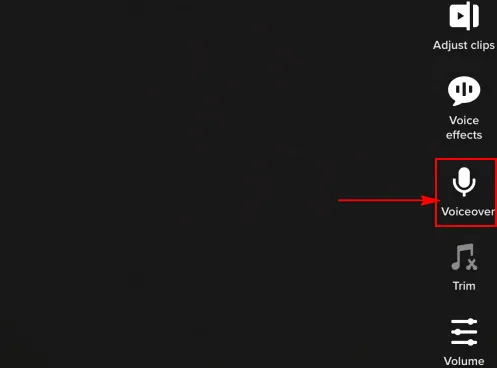 How to Do Voiceover on TikTok wth Your Voice - Voiceover
Step 5
Once you tap the microphone icon, the recording screen shows up, you can tap or long-press the record button to begin recording your voiceover. Here, you also have the option to check or uncheck the option to keep the original sound.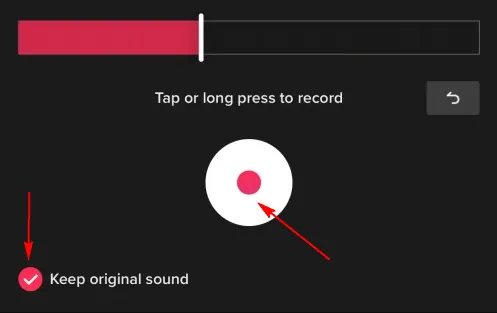 How to Do Voiceover on TikTok wth Your Voice - Record Voice
Step 6
When you finish, you can review your voiceover by tapping the play button on the video preview. If you're satisfied with your voiceover, tap Save; if not, you can tap the back button to re-record.
Step 7
After saving the voice-over recording, you can add effects and make other edits to the video. Then click Next and publish your TikTok video as you usually would.
Part 2 How to Add Robot Voiceover on TikTok
Although many users are willing to use their voice to do the voiceover on TikTok, there are someones are shy to use their voice and need a better solution. Then the robot voiceover must be a great choice!
TikTok's text-to-speech feature makes it pretty easy to generate the robot voiceover with 17 different voices and quickly add to your video. Interested in making a TikTok with robot voiceover? Here are the simple steps to add different robot voices on TikTok:
Step 1
Launch the TikTok app on your phone, and go to the recording video page by tapping the Record button.
Step 2
Hit the red record button to record a new video or upload a video from the camera roll.
Step 3
Tap Text, which is the first tool available in the editing suite, and then type in your messages and tap Done when finished.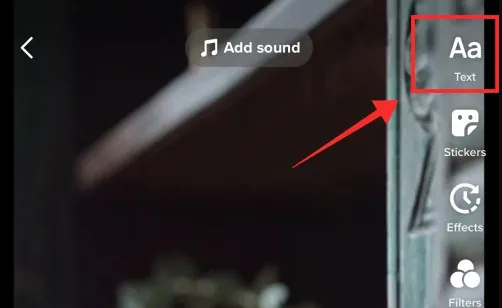 How to Add Robot Voiceover on TikTok - Text
Step 4
Now, long-press the text overlay on the screen and then three options will show up, just select Text-to-speech for access the TikTok robot voice generator.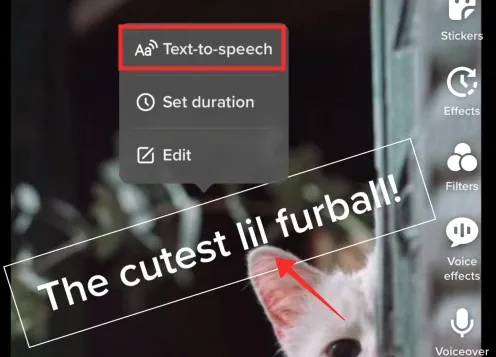 How to Add Robot Voiceover on TikTok - Text to Speech
Step 5
Here you can set the video duration you want the generator to speak from the text with a robot voice.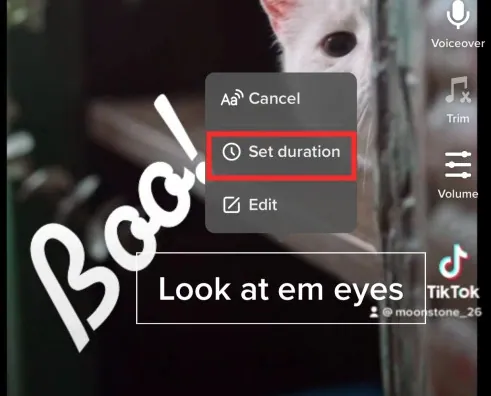 How to Add Robot Voiceover on TikTok - Set Duration
Step 6
Once done, click the Next > post your TikTok with the robot voice as you normally do.
Bonus: Recommended Way to Make a TikTok with Different Voices on PC
As TikTok introduced its new feature - uploading video to TikTok straight from a computer, some guys may tend to make their TikTok videos on a laptop or desktop. However, the desktop TikTok application doesn't offer the option to add voiceover or do any other edits to your video. In this case, you'll need a third-party TikTok video editor.
FlexClip is one such advanced TikTok video editor that allows you to record your own voice, or add different AI voiceover using its text-to-speech tool, and make use of its powerful editing tools and special effects to make a perfect TikTok video, and then upload to TikTok on your PC.
Edit/Make Videos Easily with FlexClip
Key Features of FlexClip:
A feature-packed video maker with various user-friendly tools and special effects, such as
trimmer
, video transitions, video speed controls,
screen and webcam recording
, transitions, effect overlays, royalty-free music, sound effects, and
text animations
, etc.
An easy voice recorder and a powerful
AI voice generator
to help you record your own voice or add any robot voiceover in 400 voices across 140 languages, end even with different voice emotions.
After crafting your video, you can easily
share it via a link
, or post to social media and beyond. So you quickly upload your video to TikTok.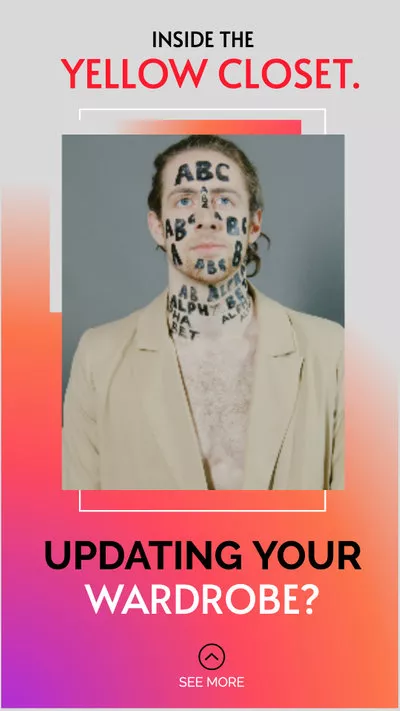 Tiktok Clothing Ad
Daily Life
Simple Tiktok Outro
Final Words
Now, you should know how to add voiceover to your TikTok with your own voice or cool robot voice on TikTok and also find a great TikTok video editor, FlexCLip, to make a stunning TikTok video with different voices. By the way, making TikTok videos on your computer with FlexClip gives you the power to add special effects, more text styles, and advanced edits. Just turn to FlexClip and try it free now.