Uploading video to TikTok straight from a computer is a feature they have introduced. If you prefer to edit your TikTok videos on the laptop or desktop, or have some stunning videos, then we have great news... You can upload videos to TikTok directly from your computer!
Tiktok.com now allows you to upload videos directly to your TikTok on a computer. Check the video - How To Use TikTok On PC - below to learn the Tiktok PC interface and how to post a video on TikTok from PC.
How To Use TikTok On PC
It is nice and easy. But wait! ! Can't add sounds or music and do any edits in the TikTok videos on PC!?
That's right…You don't have access to the video editor for adding music, text, stickers, or advanced filters when you upload to TikTok on a computer, and that's the only downside of using TikTok on a PC.
So how can you add music to TikTok video on PC or make more edits to your TikTok on a computer, and then upload the video with music to TikTok on PC? Keep reading to find the way.
How to Upload TikTok Video with Music on PC
In fact, TikTok limits the features when you upload videos through your browser (no editing tools) on a computer. So it's currently NOT possible to add music or edit your TikTok video when uploading from your PC. Luckily, you can opt for some other video editor, like FlexClip, and do the TikTok video edits there for adding music and more, then upload videos with music to TikTok on pc with the easy social-share feature.
FlexClip is a free and feature-packed online video editor that easily allows you to add music to TikTok videos and offers you tons of user-friendly editing tools to help you edit and make your TikTok video on a computer with great ease.
Now, we'll show you how to add music, make more edits, and upload TikTok videos on PC with FlexClip.
Have no ideas on how to make a cool TikTok video? You can check the free video templates from FlexClip for some inspiration and make your own one with ease.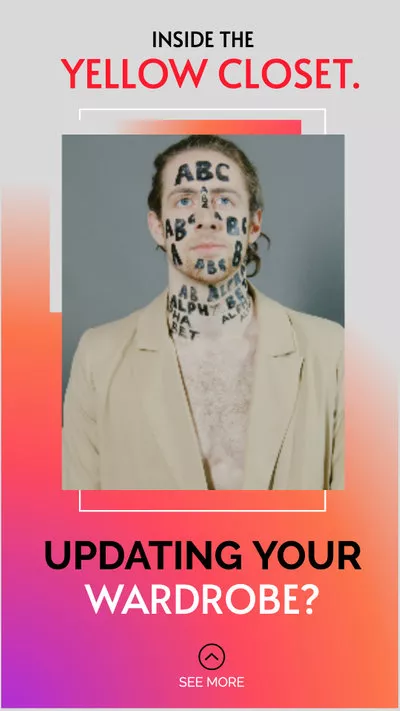 Tiktok Clothing Ad
Daily Life
Simple Tiktok Outro
Step 1
Upload your video clip and music to FlexClip; here, remember to check the ratio icon on the top left corner to change the aspect ratio from 16:9 to 9:16 to match the vertical video for TikTok.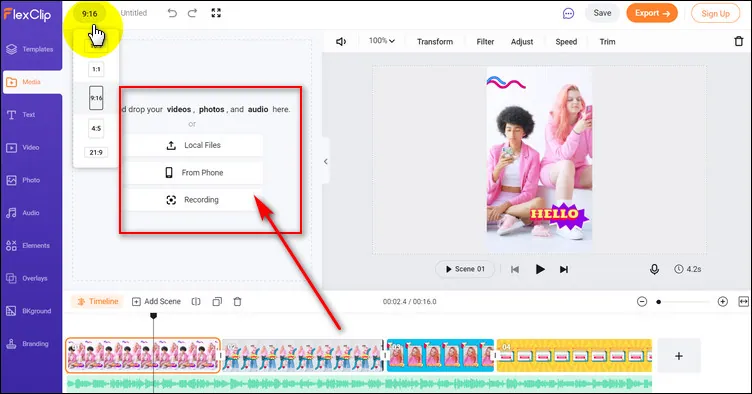 How to Upload TikTok Video with Music on PC - Upload Footage
Step 2
Add your video and music to the Timeline. Then you can use the editing tool to add fade-in/out effects to make your music smoother or adjust the volume of the music or drag the slider to trim the music as well. Of course, you can
add two songs to your TikTok video
in FlexClip.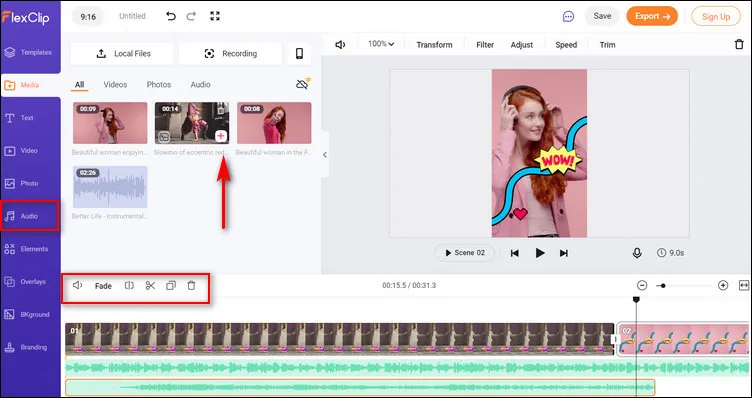 How to Upload TikTok Video with Music on PC - Add to Timeline
Pro Tip: If you don't have ideal music, check out the "Audio" tab on the sidebar, where thousands of royalty-free music and sound effects are available. FlexClip lets you add multiple music and sound effects to your TikTok video on a computer in simple clicks.
Step 3
Make more edits to level up your TikTok videos with
animated text
, funny stickers, dynamic elements, cool filters, overlays,
various shapes
, etc.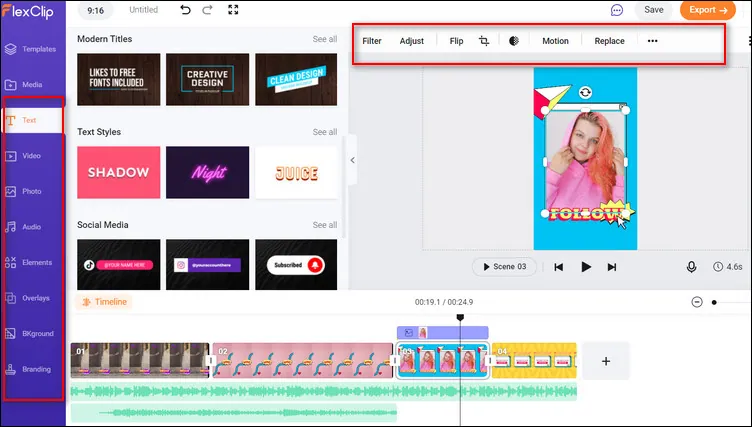 How to Upload TikTok Video with Music on PC - Edits
Step 4
Once you done the editing, you can preview the final effects and click the Export button, then you can save your TikTok video on your computer or upload it to TikTok with music on the PC in one click using the social-share feature of FlexClip.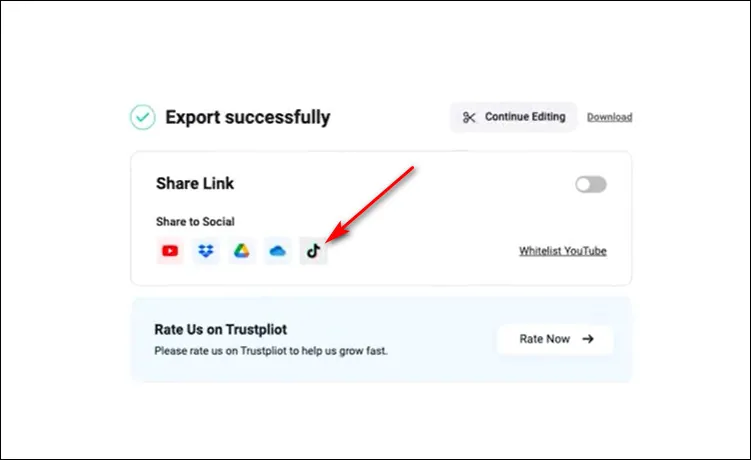 How to Upload TikTok Video with Music on PC - Edits
Final Words
Now, you should know how to upload videos on TikTok from a computer. By the way, making TikTok videos on your computer with FlexClip gives you the power to add special effects, more text styles, and advanced edits. Just turn to FlexClip and try it free now.