A video link generator is used in the dynamic generation of video links. These links are automatically consulted when these videos are linked to editable documents. People who prefer to generate a link from a video might have different reasons for doing so, but the commonest one is to keep track of the video – as in, to access it more often.
To generate the link to these videos means to get a good link generator. This is to say, in essence, that you need to be selective in your choices, which is more reason we have created this piece. Here, we will be detailing the best-performing video url creator tool to help you generate a link for your video quickly. Below, they are listed thus:
Can't Miss: How to Make a Large Video into a Link>>
Safe Online Video to Link Generators You Can't Miss
Looking for a great online video link generator to turn your videos to shareable URL links? Here're the great ones that we've found! Keep reading to find your desired one.
#1 Online Video to Link Generator - FlexClip
FlexClip tops the list for great reasons. As one of the world's best Video URL generators and video editors, FlexClip lets you directly share your work or any video uploaded to the editor via a short link. One of the unique features of FlexClip's video to link generator is its easy-to-use design which makes the link-sharing process very easy.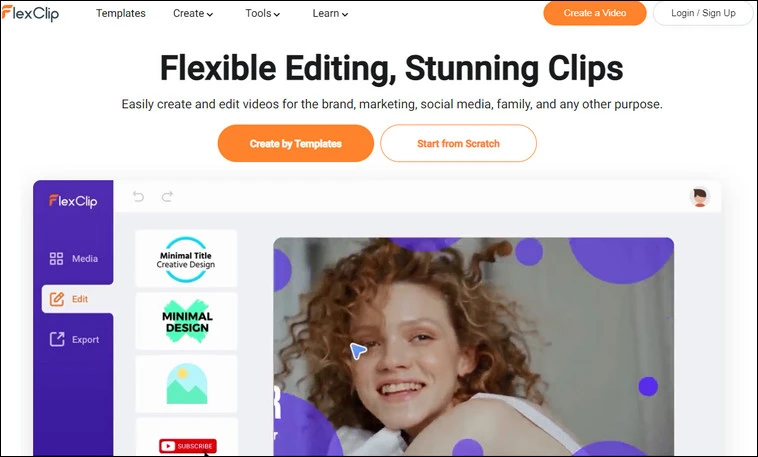 Safe Online Video to Link Generators You Can't Miss - FlexClip
Apart from using the video to link generator to convert your video to a sharable url link, you can use FlexClip to edit your video to achieve any look you want. It's packed with various powerful video editing tools to edit and improve your video. You can rotate, resize, and crop your videos to fit any social media site; add images, audio, background music, animated text, stickers, and more to make your video professional. It's free and super easy to use!
Steps to create a url link for your video with FlexClip: Go to FlexClip editor and upload your video from your computer, mobile device, or some third-party platforms, like Dropbox, Google Drive, and more, then make any edits you want using FlexClip's powerful feature, and finally export your project as an MP4 file to create a URL link. After your video is finished exporting, your new video link will be created on the final export page.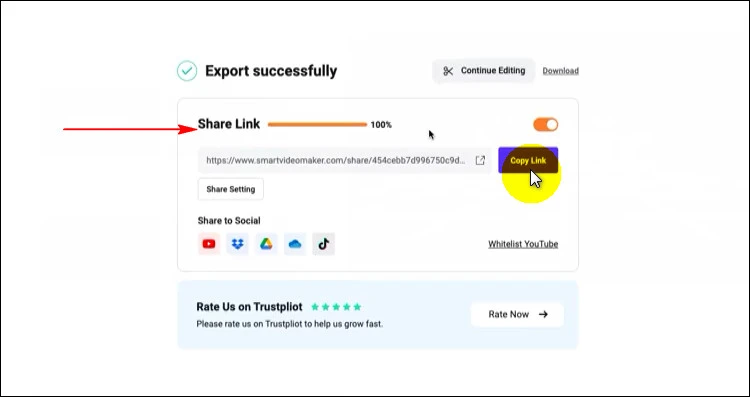 Create a URL Link for Your Video with FlexClip
Another best thing about this tool is that FlexClip comes with pre-made video templates in high-quality for any occasion, like birthdays, weddings, or holiday greetings, that inspire you to customize and make your own video easily, even if you're a novice.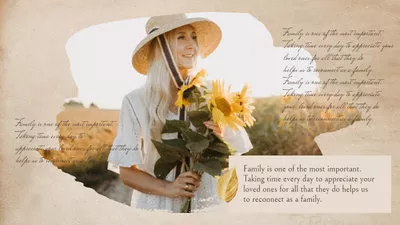 Family Love Story Slideshow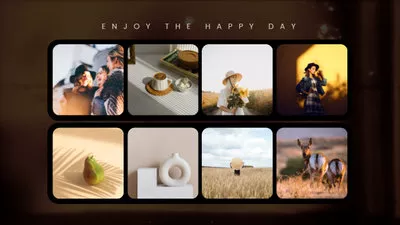 Universal Film Memory Photo Collage Slideshow
Happy 10 Anniversary Collage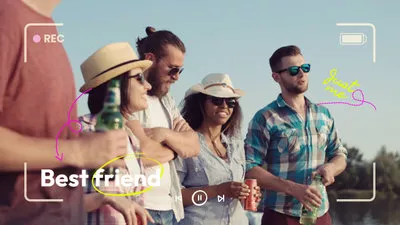 Graduation Summer Slideshow
Besides FlexClip, here are much more online video to link generators you can try to create a shareable url link for your video, keep reading to find more.
#2 Online Video to Link Generator - VideoLink
VideoLink is one of the few video-to-link generator tools with dozens of features that make video link generation extremely easy, thanks to its simply designed user interface. Aside from being a free-to-use feature, it also comes with a security apparatus that guarantees a safe URL, BBCode, and an HTML Code, a chance to choose a skin, generate links faster, etc. Again, you don't have to worry about annoying ads or registration. It is that simple.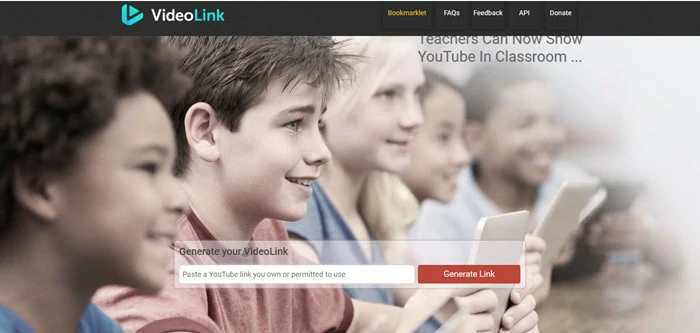 Safe Online Video to Link Generators You Can't Miss - VideoLink
#3 Online Video to Link Generator - Daftlogic
This is another free-to-use video link generator that can also be used as a Google Maps Distance Calculator, Google Maps Guestbook, Online CSV Polyline Encoder, Advanced Google Maps Distance Calculator, etc. Aside from being free, Daftlogic is also pretty fast in generating video links.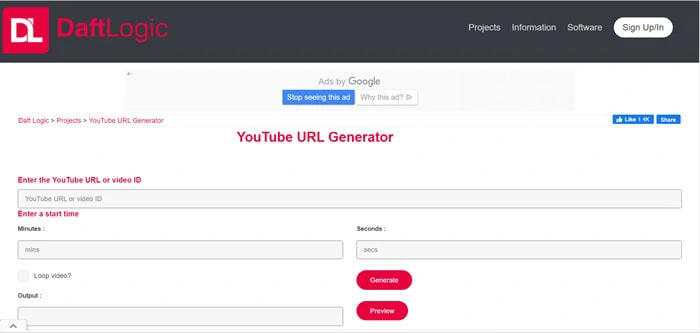 Safe Online Video to Link Generators You Can't Miss - Daftlogic
#4 Online Video to Link Generator - Covideo
This video link generator is designed with smart technology. It comes with a noise shade and has an easy-to-use feature that allows users to send, record, and track video emails as well. Covideo is programmed to automatically convert video to links, thereby making them easier to share through text, emails, or social media platforms. This is a paid service; they charge between $69 per user/month and $588 per user/year but allow seven days of free trials for new users.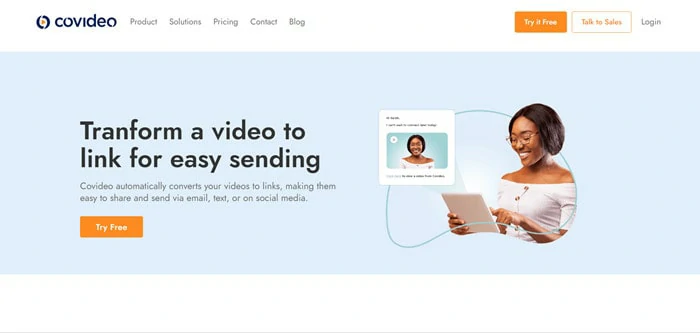 Safe Online Video to Link Generators You Can't Miss - Covideo
The Bottom Line
It will be rational to round up this piece by emphasizing the need to consider using FlexClip as your video link generator of choice. By choosing this tool, you are not only limited to the video link generation section, but you are also liable to use other video editing features. Again, you don't need to worry about annoying features like ads, watermarks, etc. So, when next you need a video link generator that is worth it, make it FlexClip.