When making videos, you're likely to use text to help viewers understand content better. Meanwhile, the addition of text effects makes a video more alluring. Therefore, it's necessary to find out some video editors with text effects so that you could create visuals and text all in one. In this blog, we'll take you through 6 best video editor with text animation effects for Windows, Mac, Android and iOS. Let's take a look right now!
Free and Customizable Templates with Awesome Text Effects: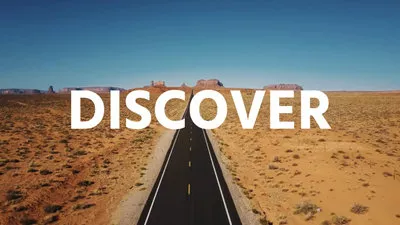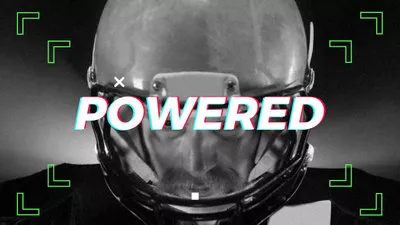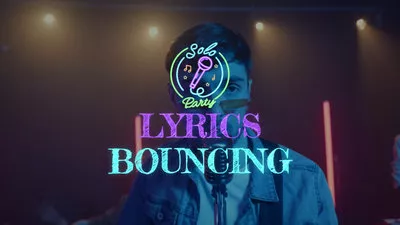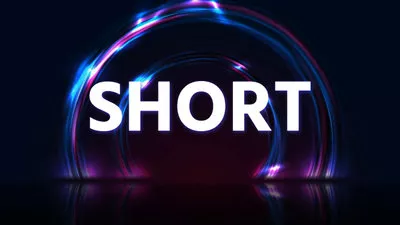 Can't Miss: How to Easily Make Kinetic Typography Videos Online>
#1 The Best Online Video Editor with Text Effects
FlexClip is a simple yet powerful video editor with various text designs and animation effects. Popular text styles like neon text, 3D text, hollow text, retro text, etc can be reached within clicks. Moreover, you can find one-click solution for specific themes, such as wedding titles, lower third, new titles and more. Want to make your text animated? FlexClip also offers a hand. Whether it's waving, bouncing, fading or typewriter animation effects, you can all access without hassles and free to make adjustments as you like.
What if you need inspiration to produce a video with awesome text effect video? Go and pick one designer-made text template to unleash your creativity. Thanks to its simple interface and handy editing tools, anyone can create stunning videos with text effects for free.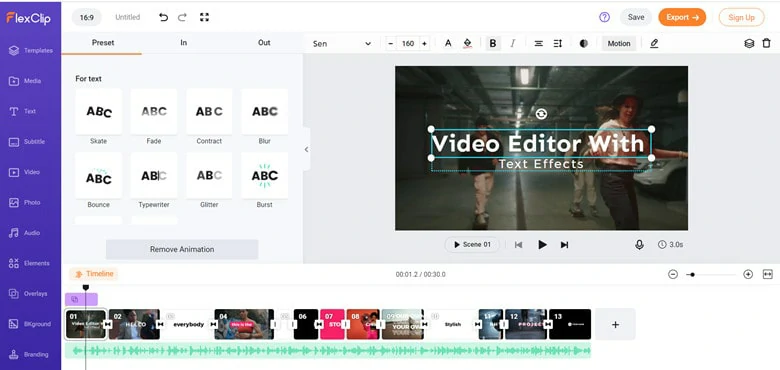 Best Online Video Editor with Text Effects - FlexClip
Key Features of FlexClip
User-friendly interface and straightforward process.
Determine the text to appear in word or character separately.
Hundreds of text styles with different effects.
4000+ designer-made templates included awesome text effects.
Popular text animation like bouncing,
typewriter
, neon are available.
Multiple text types such as wedding titles, lower third,
speech bubbles
and more
Automatically add subtitles to your videos using AI-based technology.
Support text editing feature including font, color, opacity and set text animation.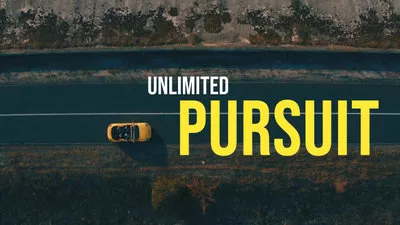 #2 The Built-in Video Editor with Text Animation for Mac
If you are a Mac user, iMovie is the inbuilt video editor with text animation for you. It comes with a collection of various title animations, allowing you to add text with effects in clicks. Just explore the these effects and see what might work for you. After adding text, you can customize the titles by changing font, size, color and more. While the drawback is that you can't add a plain text and customize animation with ease. Therefore, it's a nice option for beginners or non-tech users to add animated text without advanced animation requirements.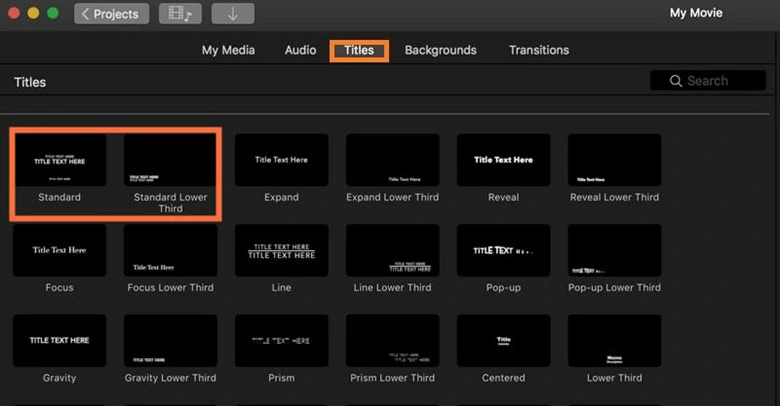 The Inbuilt Video Editor with Text Effects for Mac - iMovie
Key Features of iMovie
Basic and free video editor with text effects for mac.
A collection of title templates containing awesome effects.
Able to edit text color, font, size and position.
Handy editing tools to make further adjustments.
# 3 The Powerful Video Editor with Text Effects for Windows
As a free suite for Windows, VSDC proves to be a trustworthy video editing application by offering high-quality service. When it comes to adding text, VSDC enables you to add subtitle from an external file or manually add text to videos. What's more, advanced features like filter, transition and video effects are packed here to take your videos to the next step. After editing, you can export videos to multiple social platforms, including YouTube, Instagram and Facebook.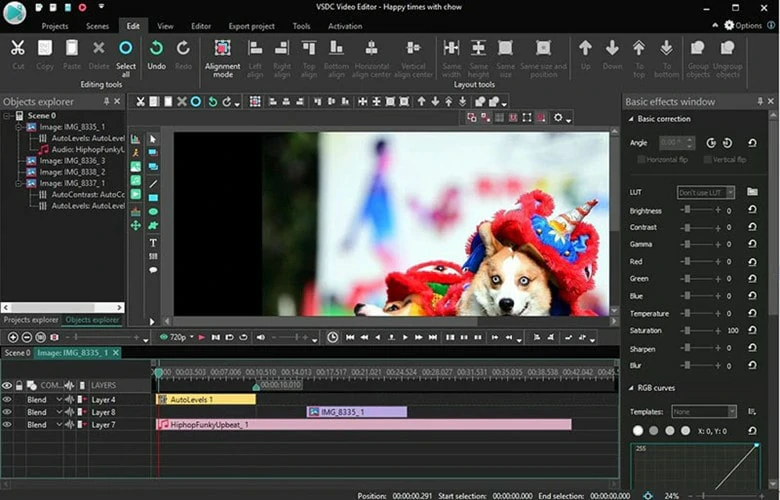 The Powerful Video Editor with Text Effects for Windows - VSDC
Key features of VSDC
A free video editor with text effects for Windows, Mac and Linux.
It has a large of effects, transitions and sound effects.
Instant sharing to YouTube, Instagram, Facebook and more.
Provide various text effects, including transparent text overlay, swing effect and more.
#4 An Open-source Video Editor with Text Effects for Computer
Looking for an open-source video editor for your computer? Shotcut is an intuitive cross-platform for newbies to make videos with text effects. Using this video text adder, you're free to create a handwriting text effect, apply cool transitions to your text and add animated colors to your content. Besides, it has various audio/video effects and basic editing tools, enabling you to add more touches to your videos.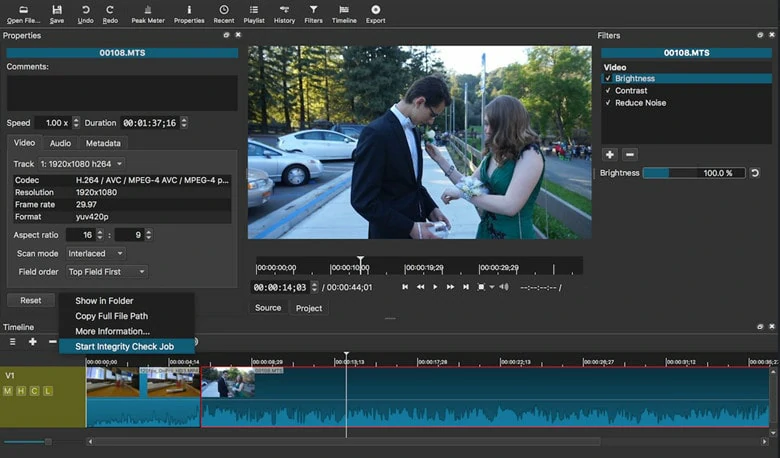 An Open-source Video Editor with Text Effects for Computer - Shotcut
Key Features of Shotcut
It's user-friendly and intuitive.
Animated templates with awesome video and audio effects.
Video editor with text effects available for Windows, Mac and Linux.
Unlimited layers for background videos, text elements and watermarks.
#5 Best Text Animation Software for Android
VivaCut makes people feel that creating text animations in videos on Android has become a matter between the palm of your hand. All process can be finished in 4 steps: download software from Google Play, import the video you want to edit, type your text in and select one preset animation effect. Congratulations! Now you've got the visual-catching videos with text effects. Aside from text animation, this video editor also supports overlays, speed controller, filters, audio tracks and more. With this tool, stunning videos can be made within your fingers.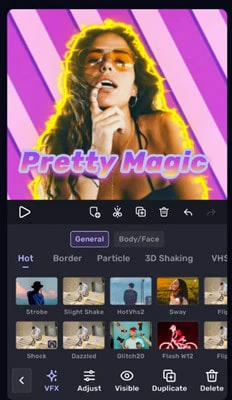 Best Editor with Text Effects for Android - VivaCut
Key Features of VivaCut
Create videos with text effects in clicks using pre-made effects.
Support multi-layers, chroma key and green screen features.
Professional video editor with all editing features.
Share your videos to YouTube, Instagram and TikTok.
Multiple types of text animations like swing, bounce, typewriter and more.
#6 A Powerful Text Editing Software for iOS
Unleash your unlimited creativity with Inshot to make awesome videos in minutes. Known as a powerful video maker, it packs a set of features to help your editing process a breeze. Basic editing, audio adjustments and text features are all within your reach. With a timeline mode, you can add text on photos and videos and also animate this elements with keyframe tool. Moreover, there are various quick sharing options to social medias like YouTube, Twitter, Instagram, Whatsapp, etc.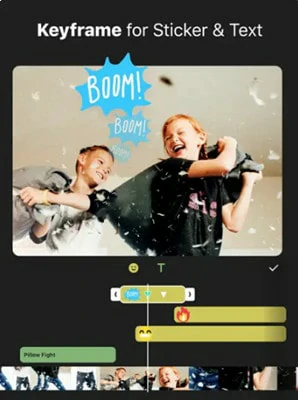 Best Editor with Text Effects for iOS - Inshot
Key Features of Inshot
Add text to videos and photos in one click.
Add motion to text by using keyframe tool.
Share to social apps, like YouTube, Twitter, Instagram, WhatsApp, etc.
The Bottom Line
That's all for the 6 best video editor with text effects online and offline. Pick your favorite option and start to make your creative video right now!