How can I add plain text in imovie?
How can I make text in iMovie not fade in and out?
I'm losing my mind - how do I add text without animation?
Are you annoyed like the questions above when adding text to your iMovie video? Absolutely, improper text animation will drive you crazy if you only need static text. Don't worry! We're here to save you from the awkward situation by guiding you on how to add text in iMovie without effects.
Free and Customizable Text Template You Can Edit for Free: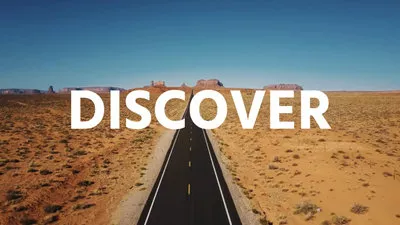 Bold Text Animation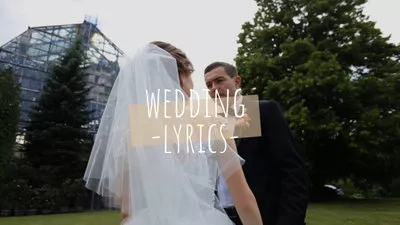 Wedding Lyric Video
Family Photo Frames Slideshow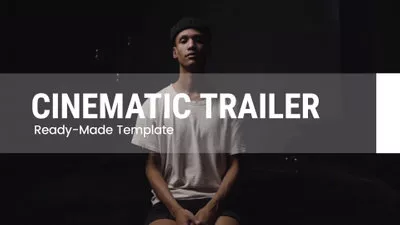 Cinematic Trailer Template
Can't Miss: How to Edit with iMovie Like a Pro>
Part 1. Add Plain Text in iMovie Using Standard Template
Many people prefer to add text in iMovie using its pre-made templates, but many titles are animated already so make sure you choose accordingly. To add plain text in iMovie, pick the title template as below.
Step 1: Open iMovie and Import Video
Open iMovie on your computer, import your footage and drag it to the timeline. After that, go to the Titles panel and various iMovie title templates will appear.
To add plain text to a video in iMovie, you need to try the Standard title template or the standard lower third.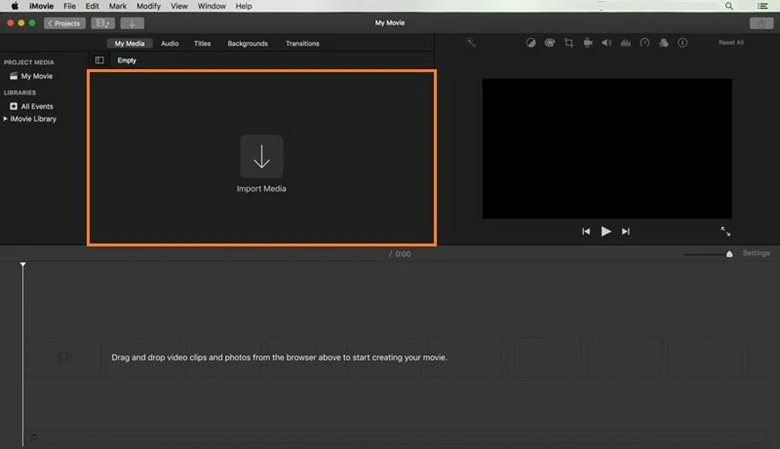 Open iMovie and Import Video You Want to Add Text
Step 2: Add Text to Your Video
Once you've applied the desired title template, you can start to add text to your video. Go to the timeline, position the grey maker to the point you wish to add text and click on the title template to type in words.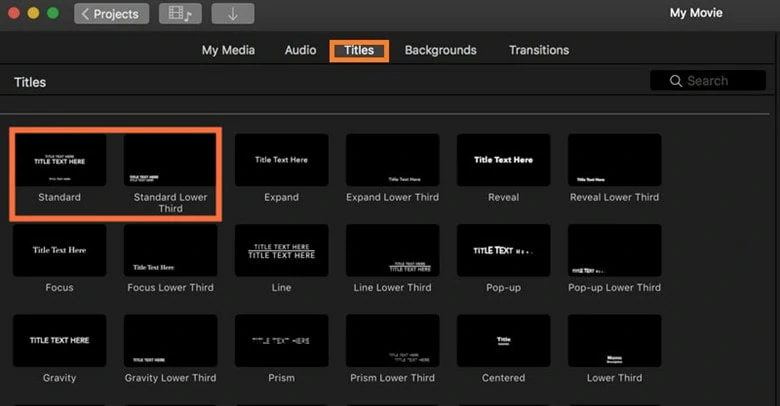 Select One Title Template to Add Text
Step 3: Adjust the Title Template
iMovie enables you to change the appearance of the text by changing font, size, color, alignment and style as you like. You can also adjust the video duration by dragging the slider bar to the right or left.
Step 4: Save and Export
When fishing edits, export the video to your local and save it for sharing.
Part 2. Add Text to iMovie Without Effects Using Freeze Frame
What if you've added text with an animated template but don't want to start from scratch? The freeze frame can freeze the text frame in your movie so that it looks as if time has stopped. Follow the steps below to enable the freeze frame feature in iMovie.
Step 1
Double-click the title template you use and drag the playhead to the text frame you want to freeze.
Step 2
Go to Modify tab located on the menu bar and select the Add Freeze Frame option to create a text without effects.
By default, the text frame will freeze for 3 seconds, but you can change the length of the freeze frame effect by dragging and dropping the handles on either side of the clip.
Step 3
Save the text configuration and export.
Part 3. Add Text in iMovie with a Keynote Transparent Image
To add a static text in iMovie, you can make the title cards in preview, bring them in as pictures and apply them using the picture-in-picture effect. Let's explore it right now!
Step 1
Open Keynote on your mac and start a new project. Delete the default text box and type the text you want to overlay in iMovie.
Step 2
Adjust the text by changing its size, font and position. Now you need to make the background transparent, click on background you selected > Tap the format > select No Fill in the drop-down menu.
Step 3
Click on the Export icon and save the transparent text as a movie under Revert to section. Then configure the settings and storage space of your transparent text.
Step 4
Now shift to iMovie and import the title footage you create with keynote. After loading, drag and layer it to the timeline above your movie and you will see the static text on your iMovie video.
Add Text in iMovie with a Keynote Transparent Image
Part 4. An iMovie Alternative to Add Text Without Effects Online
If none of the solutions is helpful or you're looking for an effective way to add text without effects, then FlexClip - the best iMovie alternative is a good option for you.
Packed with various fonts and professional-looking styles, FlexClip enables you to add amazing text easily. Besides, it also lets you animate your text with motion graphics to bring your still text to live.
Moreover, the AI subtitle generator will save you from manually adding plain text. 4000+ stylish templates with text are ready to help you unleash creativity for free. With its user-friendly interface and handy editing tools, high-quality text videos are within your reach.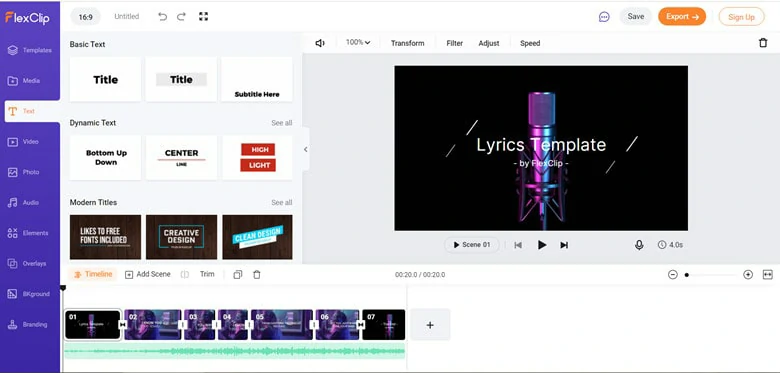 The Best iMovie Alternative - FlexClip
Key Features of Best iMovie Alternative - FlexClip
Loads of modern text styles and presets
4000+ templates with awesome text designs
AI subtitle generator to add text automatically
Stylish text effects like typewriter are available
Millions of royalty-free media resources
Support all basic editing tools
Text-to-speech and sound effects are here
Direct sharing to YouTube and TikTok
The Bottom Line
That's all for how to add text in iMovie without effects. Just pick your favorite way and start to add your text. By the way, remember to give the iMovie alternative - FlexClip a try if you prefer more flexibility in editing.