How do I layer audio in iMovie
How do you overlap audio and background music on iMovie? - question from Quora forum
iMovie is a well-known video editor for Mac and iOS, offering awesome editing tools and effects. As an intuitive editing application, it enables you to adjust the audio files with great ease. You can increase or decrease the volume, fade the sound and add audio effects.
No matter you're a tech-savvy or novice, you can quickly layer or overlap audio in iMovie. Let's see how it works now.
Free and Customizable Video Templates with Different Themes: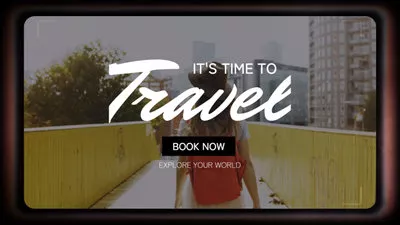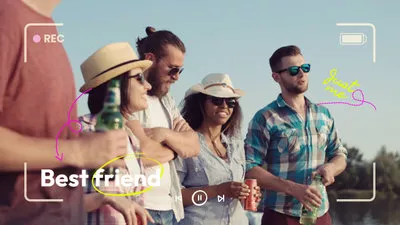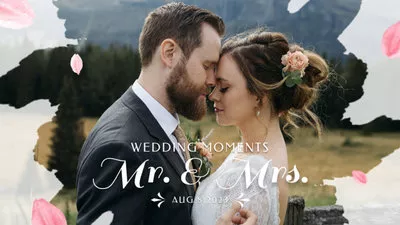 Part 1. How to Layer An Audio in iMovie
Audios perfect videos. You can simply layer an audio in your video using iMovie. Keep reading to know more.
Step 1
Open iMovie on your Mac and load the project you want to edit.
Step 2
Import and drag the desired audio onto your timeline.
Step 3
From here edit the length and change the volume as you need.
Step 4
After that, you've successfully layered audio in iMovie.
Part 2. How to Overlap Audio in iMovie
Most people would like to add multiple audio tracks to play at the same time. Be it a background music or a voiceover, iMovie can make it possible as below:
Step 1
Launch iMovie on your computer and import all the resources.
Step 2
Next add a track below the timeline and then dictate a voice-over or another music track to place in the well beneath it.
Step 3
Repeat overlapping audio tracks until all of them are placed well.
Note: Your audio tracks need some points to be attached in the timeline.
Tutorial for Adding Multiple Audio Files in iMovie
Part 3. An Excellent Way to Layer Audio to Your Video
iMovie provides basic editing tools but most people complain that iMovie fails to layer multiple tracks or it sometimes overlaps the video instead of adding. No matter what situation you meet, it's time to add audio layers with an iMovie alternative like FlexClip.
The Best iMovie Alternative to Layer Audio Online - FlexClip
Key Features of FlexClip:
Basic tools to polish your audio:
FlexClip allows you to
trim
, split and replace the audio without quality loss.
Extensive library of music: It has millions of music soundtracks with royalty-free licence that you can use for free.
4000+ Professional-looking templates to rely on:
A lot of well-designed
templates
to sparkle your creativity.
Rich media resources:
The program has loads of resources that be applied for
transition
and overlay of the audio and videos with ease and perfection.
Advanced tool to take your audio to next level: Available for sound effects and AI-like voices with different styles and accents.
Multiple sharing paths: Once you finish editing, it can be directly shared to the social media platforms and saved to your local drive.
How to Layer Audio to Your Video Online Using FlexClip
Below are the steps to edit audio using FlexClip. Let's check it right now!
Click on Create a Video icon to enter the editor page and then import all the resource you wish to use.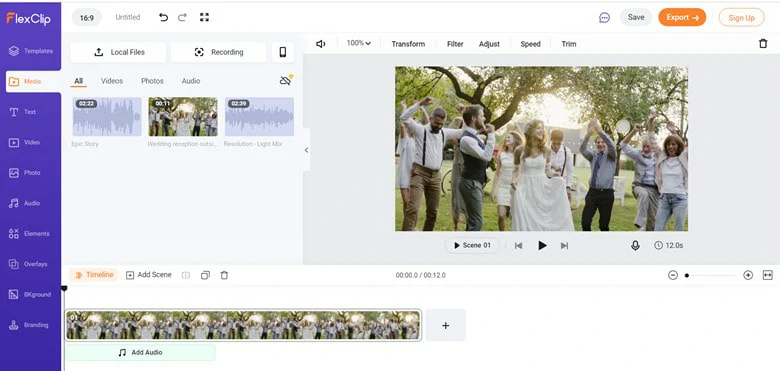 Upload Audio Files to FlexClip
You can tap the Trim or Split icon to cut out unnecessary parts. Besides, feel free to apply the fade effects to your audio to level up the sounds.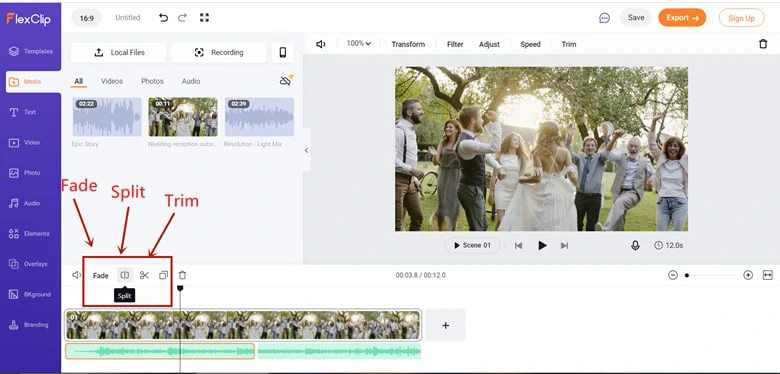 Edit the Audio Tracks
Step 3
Find more audio tracks
Apart from that, FlexClip has loads of pre-made audio files, ranging from background music to audio effects. Just move your cursor to Audio and type in words to get desired audio files.
You can overlap as many as audio tracks as you like..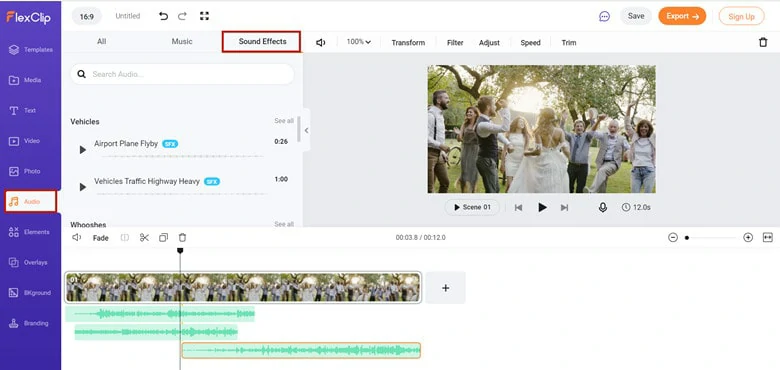 Add Audio Effects to Your Files
When you finished, click the "Export" to save the audio as an MP4 format.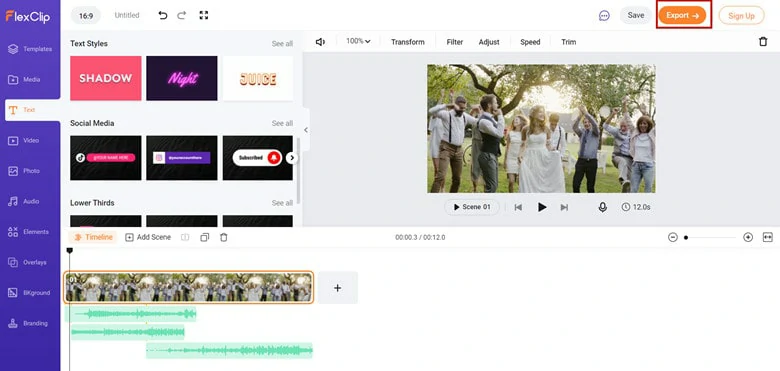 Export the Video to Local
Part 4. Frequently Asked Questions About Layering Audio in iMovie
#1. Can You Have Two Audio Tracks in iMovie?
Well it depends on what you mean. iMovie allows you to add multiple audio tracks in this editor. For example, you have a video with audio and you are permitted to add background music and sound effects in iMovie.
However, when exporting this edited video, you'll find the audio is mixed into a single stereo audio track. Therefore, there is no surround sound or no support for multiple audio tracks.
#2. How Many Audio Tracks Can You Have in iMovie?
There's no official limits for audio tracks. So you can layer audio tracks as many as you want.
#3. iMovie Won't Let Me Layer Audio. How to Fix it!
Firstly, you have to drag and drop each audio track under the position under where you wish it to start. If you misplace the sound tracks, you will encounter the problem.
Another situation is also common especially when making a slideshow. If your images and videos do not stretch to the end of the song, you'll find iMovie fails to add two or more audio tracks
If any of the solutions workable, you'd better try some iMovie alternatives like FlexClip to help you
#4. How to Put Music or Audio Anywhere in Timeline or Music Bed?
Timeline and music bed are two different sections in iMovie. You can add audio track to the music bed without any attachment point but you're only allowed to put one audio file in the music bed. While for the timeline section, you're free to layer various audio files as long as it attaches to some resources.
You can refer to this video:Put Audio and Music Anywhere in Timeline and Music Bed
In Conclusion
Laying audio in iMovie is easy but it sometime occurs unknown glitches. Therefore, it's better to use an iMovie alternative - FlexClip for adding audio. It is professional and easy to use. Now it's your move.