From GIFs to Boomerangs, looping videos are all the rage. As for looping video, iMovie is one of the most popular editing software used by millions of professionals. Now you might be wondering how to loop video in iMovie and here we'll walk you through how iMovie loops video on desktop and iPhone.
Free and Customizable iMovie Video Templates for You: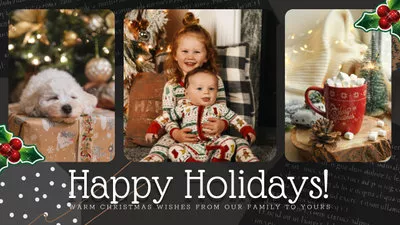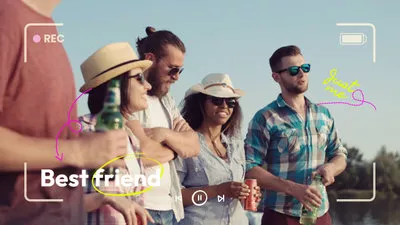 Can't Miss: How to Loop a Video on iPhone>
Part 1. How to Loop a Video in iMovie
iMovie is an inborn video editor for iOS and Mac users, which is competent in creating stunning short movies, photo slideshows and other creative video projects. As for looping videos, iMovie also enables you to create seamless looping videos. Below are the simple steps of how to loop a video on iMovie.
Step 1
Open iMovie and import the video clip you want to loop.
Step 2
Click the View menu and choose the Loop Playback option. Once it starts playing, the video will go on looping until you stop it.
Step 3
Then tap File > Next > Save to save the looped video on your computer.
Within an iMovie project, you can loop the playback, but the shared out movie will not be looped. The looping applies only to the playback within the project. 
Part 2. The Best Way to Loop iMovie Video Online
What if you need a looped video that plays continuously without platform limitations? Then you'd better use a professional tool like FlexClip to help you loop iMovie videos. Follow the steps to repeat your videos in clicks.
How to Loop iMovie Video Online Using FlexClip
Step 1
Directly upload a video clip from your PC or import it from your mobile phone, Instagram and Facebook. Once it's loaded, drag it to the timeline.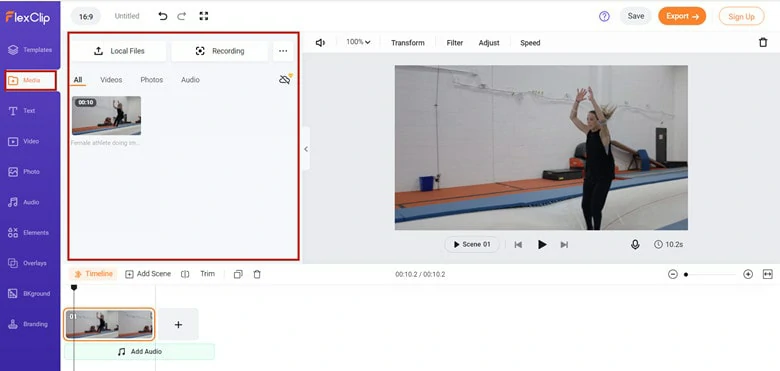 Upload Media Resources to FlexClip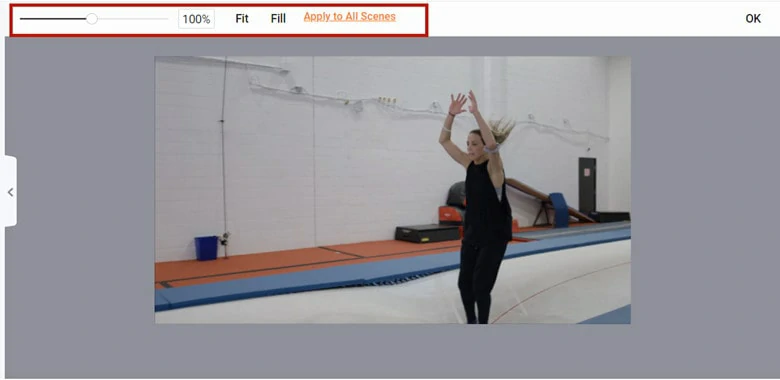 Trim out Unwanted Part from Video
Step 3
Now hit the Duplicate icon multiple times or use the shortcut to create the looping effect. To loop the video seamlessly, cross fade into each other for the
transition
.
Loop the Video Seamlessly
Step 4
Preview the looped video and click on the export icon to save it as an MP4 video or GIF.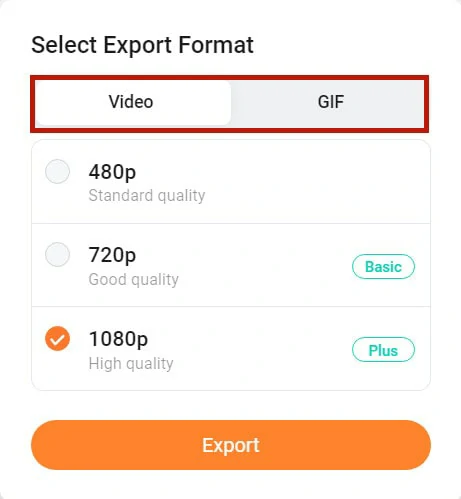 Export the Looped Video as an MP4 or GIF
Besides looping videos, you can do more with FlexClip online video editor. It's packed with a wide array of handy editing tools, allowing you to make stunning edits, including adding text effects to your video, animating the elements, changing the aspect ratio and more.
Also, FlexClip provides thousands of designer-looking templates that enable you to sparkle endless inspiration with ease.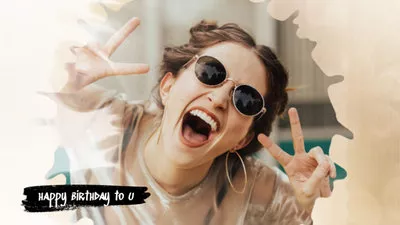 Part 3. Frequently Asked Questions About Looping Videos
#1 How Do I Loop a 5-second Video to a 10-Hour Video?
That will be tricky for you, especially when you wish to loop a short clip. So, the best way to merge multiple copies of same 5 seconds to a relatively long video with a video merging tool, then repeat the steps until you get the 10-hour video.
#2 How to Loop a Video on iMovie iPhone?
It's simple to loop the iMovie video on your iPhone with the steps below. Firstly Start a new Movie in iMovie and this method uses iMovie to create a video file with multiple copies of the video you want to loop.
Then tap the Plus icon > Video > All and select the desired video. After that tap the Plus icon to add a clip until you have the amount of loops you want. When you get the looped video, just save it to your Photo Library.
#3 How to Loop a GIF in iMovie?
To loop a GIF in iMovie, you need to do some copy-pasting operations.
Create a new project for the gif > Import the gif into it > Edit/Copy and Edit/Paste it into the timeline >Do an Edit/Paste several more times until you reach the duration you want. Now you have a string of gifs in the timeline and just share out the project.
#4 Is There Any Tool to Loop Videos Automatically?
There are some online loop makers you can choose from. With the help of these tools, you can decide the number of times you'd like to loop the video in minutes, be it 2x, 3x, 4x, or more. However, these tools will usually add an annoying watermark to your looped video when exporting it to the local file.
The Bottom Line
That's all for how to loop a video on iMovie, be it on your Macbook or iPhone. Hopefully, with the instructions we shared here, everyone can easily loop the video in iMovie.