This blog introduces you an excellent special effects video editor to add special effects to video online for free! Catch up with us to enhance your videos.
Where there are excellent videos, there are special effects. You might not be able to notice it, but it is the special effects that differentiate an excellent video from a normal one.
Video effects sound like quite mysterious for green hands like you. As a matter of fact, video effects are divided into visible effects like changes in speed, distortions, reflections, artistic filters, color grading, transitions, some 3D elements and invisible effects like stablizing shaky footage, color-correcting. Visible effects can be very easy to catch up with and add to video, and invisible effects are not.
Here in this post, we will focus on introducing visible special effects and where to get them. Read on to add special effects to your video with us!
Can't Miss: 8 Best Video Background Music Resources >
Common Video Special Effects & How to Choose Them
Dynamic text animations better attract people's attention and add much fun to the video. You can apply them everywhere you like on the video, such as the intro, outro, titles, you can even add dynamic text animations as intertitles or subtitles.
To attract people's attention, you might choose Bounding Rectangle, Center Stage; to express sadness, you need Fade Together; to show happiness or vibration, Wipe Out is the best choice. Dynamic text animations with a line are mostly applied to tutorial videos. Anyway, the dynamic text animations that fit the video are the best.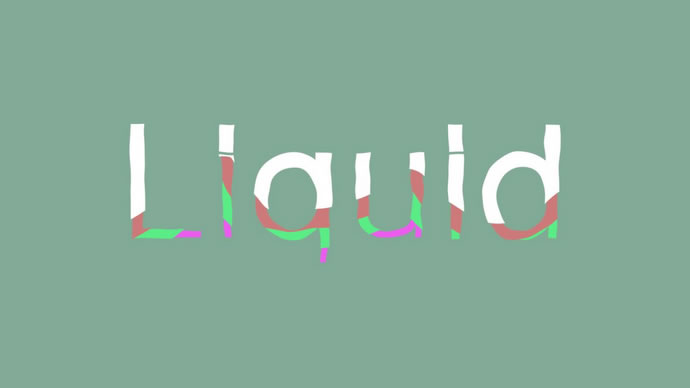 Image Board: Special Video Effects - Dynamic Text Animation
Special Video Effects - Transition
A complete video, be it a 2-hour-long Hollywood movie, or a 2-minute-long, is composed of a number of single shots, and it is the transition that combines them together.
4 types of video transitions are applied frequently, they are Fade, zoom, blur, wipe. As is shown on all videos, Fade in/out transition can best emphasize the scene or create a sense of ambiguity. A blur transition works well to overlap two similar scenes. The Wipe transition is often used to show stories happening in different places or establish conflict. The zoom can create a comedic effect.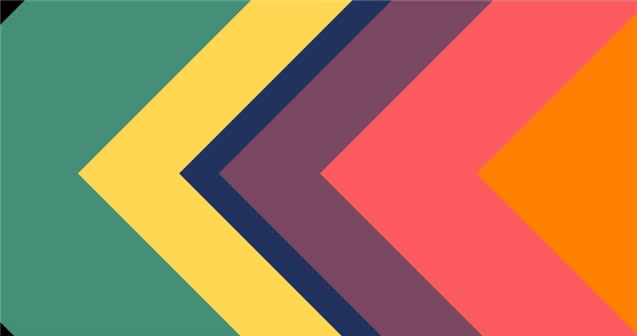 Image Board: Special Video Effects - Transition
Special Video Effects - Filter
We might all know that horror movies are of cold tone, the romance movie tends to apply many warm colors. The right tone takes viewers to the right mood and brings resonance.
Never mind if you didn't match colors very well before shooting. A filter can give your video a completely different look.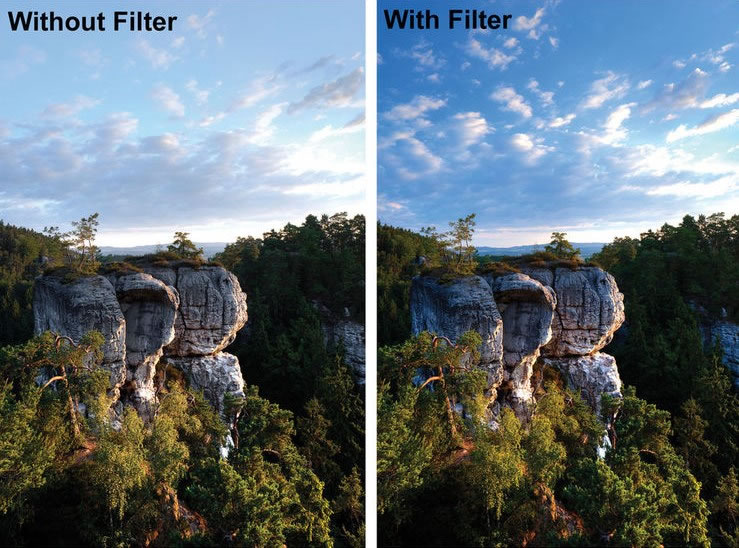 Image Board: Special Video Effects - Filter
Special Video Effects - Widget
Remember how much you like using interesting memes while chatting? The same goes to video creation. Videos with interesting widgets always spice up the fun atmosphere and help you get more likes.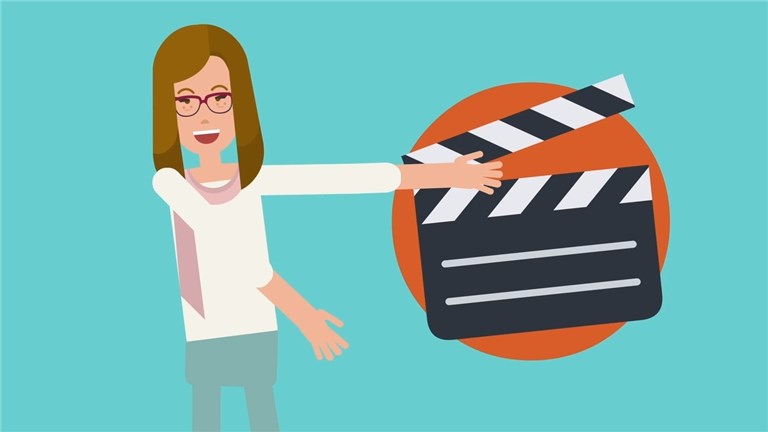 Image Board: Special Video Effects - Widget
Special Video Effects - Overlay
Overlay doesn't hide part of your video. Instead, it is an element that's used as titles or call to action especially on intros or outros. Beautiful overlay increases the chance that a video is viewed or gets likes.
Speed changing may not be used frequently, but changing the speed of a video is a great way to level up your work. There are tons of artistic video work relying on speed changing, such as fast-mo videos of plants growing, slow motion videos of snow falling videos. Why not change your video speed and see if magic happens?
Best Free Special Effects Video Editor Online
FlexClip is surely the best free special effects video editor online. You can use it to apply all special effects mentioned above to video easily. What's better, if you don't like the special effects you added, you can discard the change in just one click. Besides that, FlexClip is also equipped with a stock library with millions of royalty-free photos, videos and background music to help level up your video.
Now, why not click the Create a Video button to start adding transitions to video? You are also welcomed to view already-made video templates.
How to Add Cool Special Video Effects to Videos for Free
Step 1
Drag and drop all videos you want to add special effects and apply them to the storyboard.
Step 2
Add special effects. FlexClip current allows you to add dynamic text, change video aspect ratio, add filters, transition, widget. Feel free to explore more.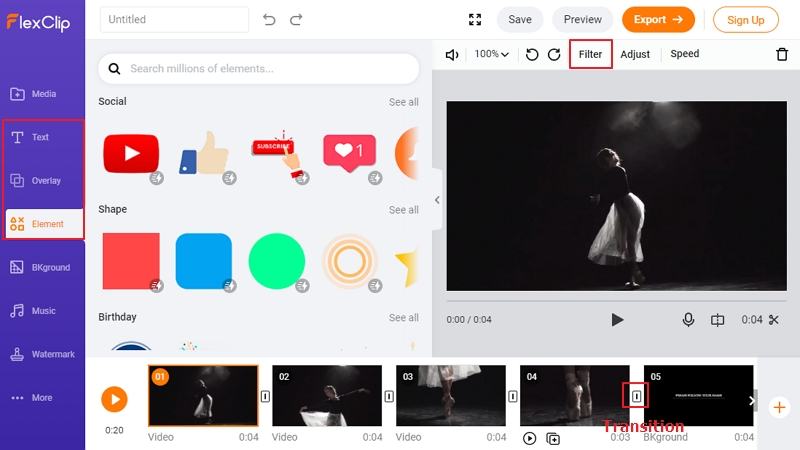 Image Board: How to Add Special Effects to Videos - Step 2
Step 3
Preview and Export. If you are satisfied with the video, save it to your computer.
The Bottom Line
This blog shows you some common special effects that can make your video stunning and the detailed steps to add special effects to videos. If you find this post helpful, please do share it with others. By the way, FlexClip can also help you make other videos. Give it a try >