This post will show you how to make a watermark for all your work. Follow us and start creating a watermark that you will love.
Here are things you have to know before making videos:
Whether you want to prevent unauthorized use of your work, or promote your brand in front of more people, making a watermark is crucial. Even though there are loads of watermark removers online, none of them can remove a watermark without any trace.
A watermark takes varieties of forms. It can be as simple as any texts, or as sophisticated as an elegantly designed logo.
Here in this post, we will tell you several ways to make a watermark you love. Pick the easiest way to begin creating a watermark.
Can't Miss: Best Easy Video Editors - No Watermark
Method 1. How to Make A Watermark on Designevo
Among all watermark makers online, DesignEvo meets all your needs. You can create all sorts of watermarks with templates. Of course, you can also start with an empty canvas and fill it with shapes, texts, elements. As for green hands, creating a watermark is as easy as several clicks. When it comes to the experienced, rich resources, advanced editing features can realize all ideas.
The best part of using Designevo is various of downloading format. The supported formats are SVG, PNG, JPG, which basically meets all your needs.
Step 1
Go to www.designevo.com, pick one template you like and customize, or start with an empty canvas.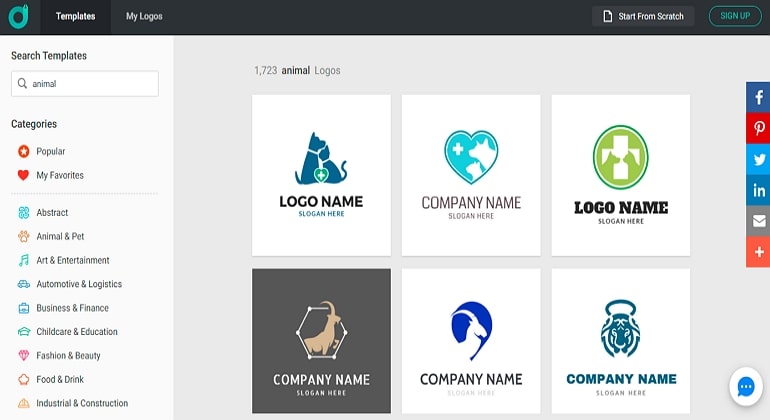 How to Make a Watermark with DesignEvo - Step 1
Step 2
Make edits. Browse the shapes and elements. Add your favorite ones to the canvas.
Step 3
Add text. Pick the best font, enter texts to the watermark if necessary.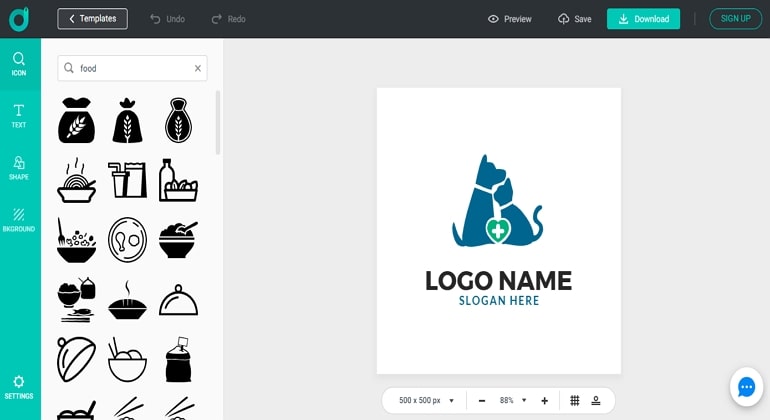 How to Make a Watermark with DesignEvo - Step 3
Step 4
Download. Download the watermark to your computer for future use.
Method 2. How to Make a Watermark for Images in Lightroom
Lightroom is an online tool from Adobe. It is more a picture editor instead of a watermark maker. While using it to edit your pictures, you can add any text as a watermark. The detailed steps to make a watermark in Lightroom for images are as follows.
Step 1
Open Lightroom and select the image you want to add watermark to.
Step 2
Click on the "Lightroom" tab on the top.
Step 3
Select Edit Watermarks.
Step 4
Tap any text on your watermark.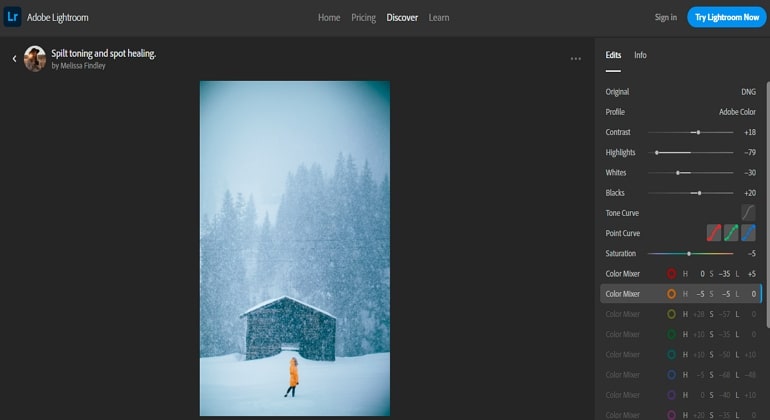 How to Make a Watermark with Lightroom
Method 3. How to Make a Watermark for Videos in FlexClip
Similar to Lightroom, instead of being a watermark maker, FlexClip adds watermarks to videos. If you haven't had one yet, you can use FlexClip to enter any texts or upload any pictures as a watermark. You are also allowed to change the watermark's position, transparency, size and more.
Step 1
Click on the Create a Video button to enter the editing page, you are also welcomed to browse FlexClip's professional video templates.
Step 2
Drag and drop your video to the Media section and then apply to the media section.
Step 3
Go to the Watermark section. Enter any text or upload any picture as a watermark. Adjust its position, opacity, size and more.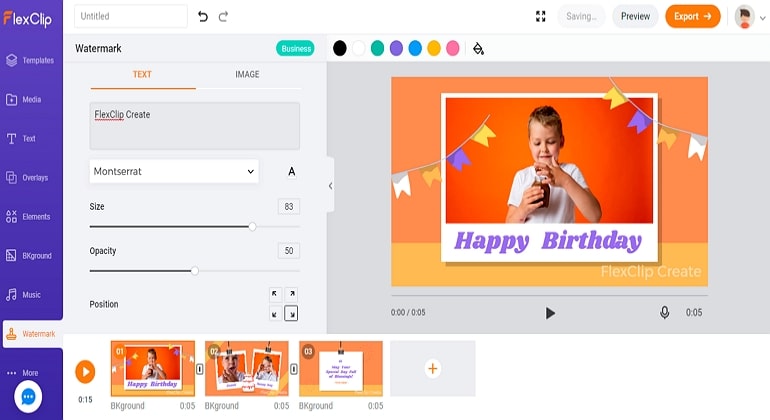 How to Make a Watermark with FlexClip
Step 4
Export. Save your work to the computer as MP4 or directly share to YouTube.
The Bottom Line
That's all for how to make a watermark. If you have more ideas, do contact us via Facebook or Live Chat. We'd appreciate it if you can share this post with others.