Whether you're going to make a movie, a YouTube video, a corporate video, or an explainer video, writing a good video script can save you from many problems.
That's to say, the first thing you need to do before you make a stunning video is to write a compelling script.
Writing a script for a video seems daunting, but don't worry. You just need a few simple steps and tips to write a great video script.
Here in this blog, we'll go over how to write an effective script for your video.
Bonus: AI Video Script Generator - FlexClip
Writing a video script could be challenging and time-consuming for content creators. However, nowadays, those powerful AI video script generators, like FlexClip, are making the video script generation a piece of cake.
Integrated with ChatGPT, FlexClip's script generator can support almost all languages and help generate scripts in your target language, making it accessible to a global audience. Whether you want to create a script for a promo video, business presentation or storytelling podcast, you've got covered at FlexClip.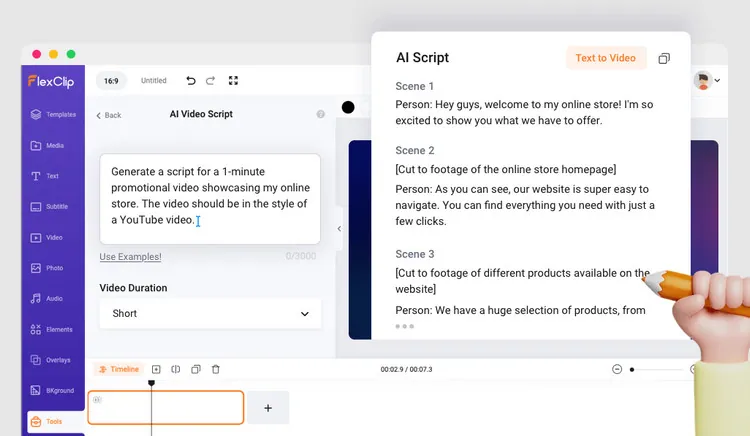 Online AI Video Script Generator - FlexClip
5 Steps to Write a Good Video Script for any Video
Follow our step-by-step video scripting guide to write your own video script.
Step 1 Identify Your Target Audience
The first step to write a compelling script for your video is identifying your target audience.
With a clear image of the target audience, you'll be targeting with your videos, for example, you can choose the appropriate tone and voice of communication according to your target audience, and your video content can attract and engage the right people.
Step 2 Pick an Appropriate Video Type
Different video types require different scripts! So here you need to choose a right type for your video.
Below are some popular video types for your reference.
Marketing Video
Well, various video types can be included in your video marketing strategy, including promo videos, explainer videos, video testimonials, and more. When writing a script for a marketing video, you need to strike the right balance between showing your audience the value of your product and not being too eager to sell the product.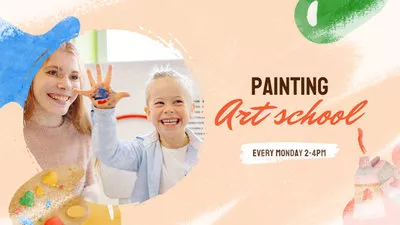 Watercolor Art Class School Education Promo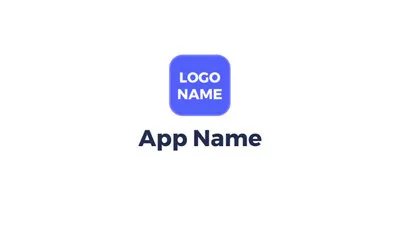 New App Explainer
How-to/ Tutorial Video
If you want to show tricks about something, it is a smart choice to make how-to or tutorial video. This kind of video is essential for customer support teams.
A well-scripted how-to video will concisely show the solution to the pain point without needing too much detail.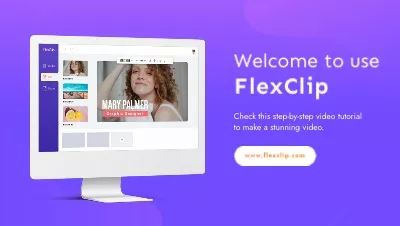 Flexclip Tutorial
Cooking At Home
Training Video
Training video aims to educate and equip learners with knowledge, which requires completely different video script formats to marketing or how-to videos.
Children Letter Teaching Worksheet Pack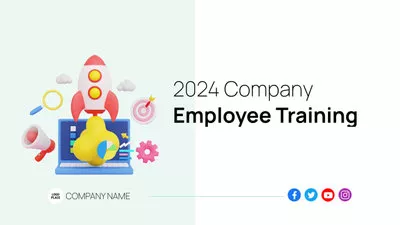 Employee Training Plan Presentation
Vlog
Vlog, the popular tend on internet, also requires script. However, many new vloggers make the mistake of going unscripted because they want to be natural on camera. Forget it! A good vlog script never prevent you from being authentic.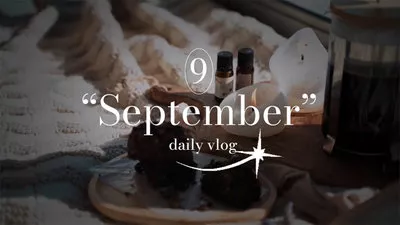 Daily Vlog
Summer Travel Seaside Vlog
Step 3 Choose a Visual Delivery Method for Your Video
Now it's time to decide what visuals you want to use to deliver your content: Animation or talking head? Scree recordings, B-roll or stock footage?
The visual type will determine how you write a video script. If you're try to use animation as the main visual, you can write a script that follows a story; for the talking head, it requires a first-person perspective; the screen recordings ask for a more demonstrative tone or include step-by-step instructions; and the b-roll or stock footage may need to visualize a concept or metaphor.
Step 4 Craft Your Story Outline
Once you've done the above, it's time to start constructing your video script with a story outline.
In this stage, you need to create the "story" skeleton, which enables you to narrow down your ideas and see how the information flows from one point to another. Here's a simple exercise for you to craft an outline: distill your story using just five sentences.
Step 5 Write, Re-write, and Re-write Again...
With the rough outline complete, let's start writing a video script!
Also remember to review your script and keep re-writing the video script until you're happy with it. You can check the following things to help you craft a perfect video script:
Checking:

Is this script likely to achieve its goals?
Will the audience understand the concepts presented?
Is it written in a way that will resonate with the audience?
Does the script communicate the core information or message?
Does it tell a story with a logical flow?
If the answer to any of question above is no, you need to go back and edit your video script into a perfect one.
Spark Your Video Script Now
By now, you've got your script ready, and it's time to spark your script and make your video!
Turn to our video maker, FlexClip, to brew your custom video now. FlexClip can help you edit your videos with great ease. Whether you're a green hand who just getting started with the basics or an expert who already mastered video editing, it is the perfect way to turn your video or movie into a masterpiece.
Most importantly, FlexClip comes with various smart ai video editing tools, including ai text-to-speech tool, auto subtitle generator, and more to help you save time and effort on your video creation.
FlexClip's AI Revolution
Ready to get started? Just do it now!