Here in this article, we will show you how to make a corporate video with free templates. Besides, here are some great corporate video ideas with free examples that enable you with endless inspirations. Follow us and get more.
When it comes to corporate videos, what is the impression in your mind? - A video about the CEO being an interview? A long shoot for the office? Or a scene of an employee shaking hands with the client? …
How featureless and boring it is! You need to find more creative corporate video ideas to make your video unique and stand out from others.
Here in this blog, you'll learn how to make a corporate video online for free and get some brilliant corporate video ideas.
Free Corporate Video Templates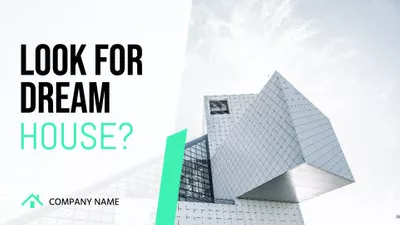 Real Estate Agency Introduction 2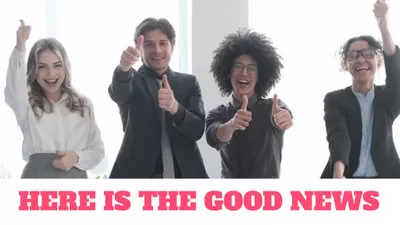 Company Good News
Also Read: Beginners' Guide for Vlogging: How to Start a Vlog? >
Part 1 How to Make a Corporate Video Online for Free
Where to start? Just look for some corporate video templates that are suitable for your company or organization. We suggest turning to FlexClip online corporate video maker, it comes with an amazing set of video templates ideal for all your needs.
Before getting started with FlexClip's online corporate video creator, you'd better get all your materials organized, like photos and video clips. Then click the button below to start making your corporate video:
Step 1
Pick a free video template to customize or start from scratch to create your corporate video.
Image Board: Start with a Template
Step 2
Go to the Media option to import your footage to the editor, then add them to the storyboard. If necessary, you can trim your clips and reorder them.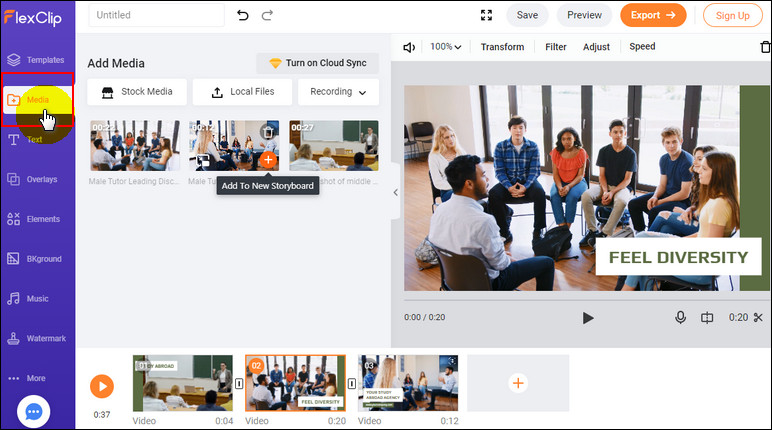 Image Board: Add Media
Step 3
Customize your corporate video with FlexClip powerful editing tools. You can add text and music, apply transitions and filters, make picture-in-picture effects, and more.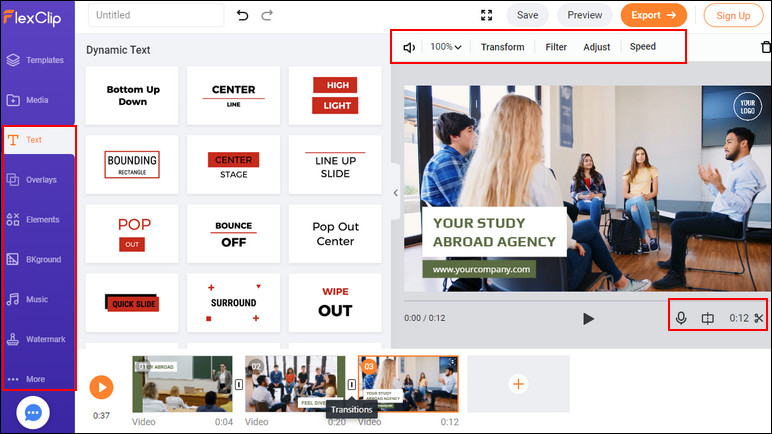 Image Board: Customize the Corporate Video
Part 2 Corporate Video Ideas with Free Templates
The Company Story - It can help the company to build employee morale, enhance public relations. You can ask some employees to tell the company story in their own words.
History Video - To show how your company came about and developed along the way. Also, try to talk about what philosophy is and what makes your company special.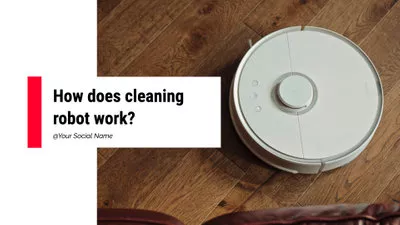 Cleaning Robot Explainer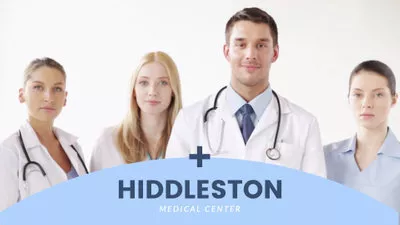 Medical Center
How-to Video about the Job - It mainly about the processes that need to be taught to employees, also can be called training videos.
How-to Video about the Product
- Usually it is a video user guide for your product. From the step-by-step guide video of your product, customers can have a clear sense of how to use an item correctly.
Customer Relations Videos
Employee Stories - Get some inspirations from those employees who have a connection with your customers, directly or indirectly. Maybe a customer had an unusual problem to solve, and the employee helped them work out.
Testimonials
- Focus on some customers who have something good to say about your product, service, or culture. Testimonials play a crucial part in building trust for your brand or organization.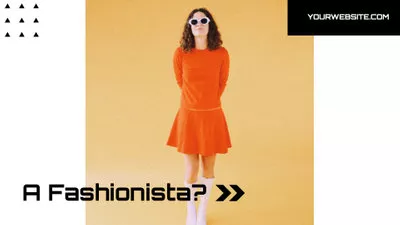 Hire Fashion Assistant
Different ways are available for you to make your recruiting videos:
Interview an Employee - You can hand-pick some employees to interview on camera, describing all the details of their job, talking about how do they think about the job… Then make individual short videos to post online about those employees.
Record the One Day Life of an Employee - Pick someone ( the persons who are interesting and camera-friendly are the best choices) to record a day in the life of their job. Pay more attention to that they're working on and the challenges they're trying to complete.
Show the Fun Activities in the Office - …
Get Inspired? It's Your Turn to Make Your Masterpiece Right Now!
That's all for making a powerful corporate video. With these ideas and tips in mind, you can surely create your corporate videos successfully with ease.