Whether you are in a
affiliate program
, or have a business in Alibaba, Amazon, Shopify etc, making an explainer video to showcase your products & services is awarding. Let's get started!
Part 1. What Is A Product Explainer Video & Why Use It
Explainer videos, as its name suggests, focus on demonstrating a product/service/company and help visitors understand how the product/service/company can help intuitively. They are usually short script videos with necessary pictures and shoots. We often see this kind of video in company homepage or gallery of an online store.
Explainer Video Templates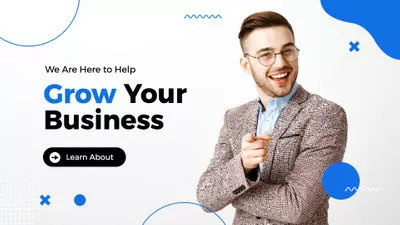 Company Explainer 2
Project Goals Explainer
R&D institutions confirm that online sales can increase by 200%-500% when shop owner uploads an explainer video. According to Shopify, online visitors are 64-85% more likely to place an order by watching an explainer video. Your business revenue can grow dramatically as long as you get started using explainer videos.
Part 2. How to Make An Explainer Video for Alibaba, Amazon, Shopify, etc. Easily
There is no doubt that explainer videos should be elaborately edited. Professional explainer video makers include Blender, Adobe Premiere. They can be complicated even for the experienced.
Business chance awaits nobody. Why not try a more effective but equally powerful explainer video maker like FlexClip? It provides numerous explainer video templates for you to get started quickly. Moreover, it has all tools that help you make professional explainer video, like picture-in-picture, filters, transitions.
Now, click on the Create a Video Now button to explore more possibilities. You are also welcomed to browse more explainer video templates.
Step 1
Upload all your video clips and photos to the Media section and apply to storyboards. Don't miss free media resources in Stock Library.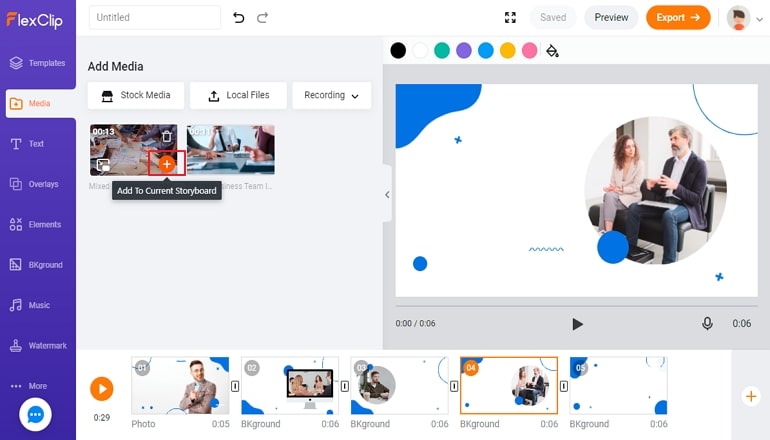 Create An Explainer Video - Step 1
Step 2
Enter texts to explain your product/service/company.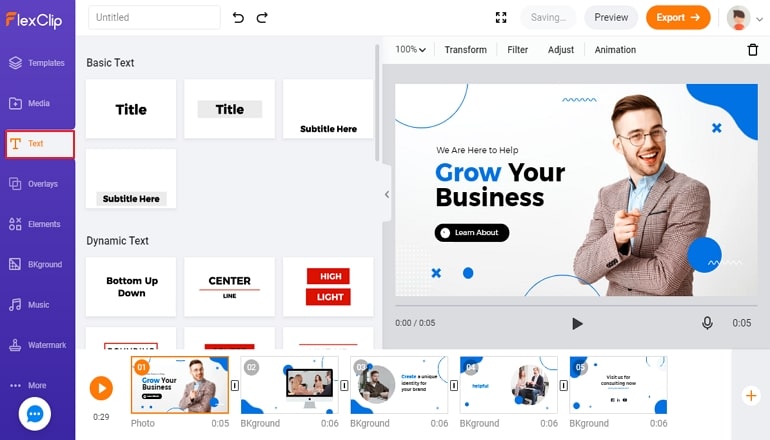 Create An Explainer Video - Step 2
Step 3
Go to the Music section, upload a background music that fits the atmosphere. You can also do voiceover if necessary.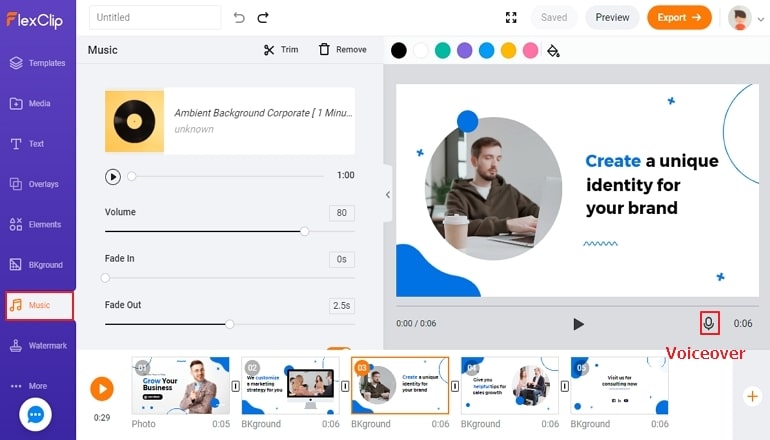 Create An Explainer Video - Step 3
Step 4
Make more edits to level up your explainer video, for example, adding filters, changing speed.
Download your explainer video to the desktop or share to YouTube directly. You can always come back for further edits.
Part 3. Explainer Video Tips You Should Know
In this part, we'll dig deeper and find out essential tips for an effective explainer video.
When we upload an explainer video to an ecommerce platform, we hope it can help audiences and win more clicks simultaneously. More clicks will bring more inquiries.
1)Show Product Details.
Product explainer videos are very different from ad videos, marketing videos, or any other videos. The main purpose of an explainer video is to explain a product briefly. You shouldn't miss key details or product features in the videography.
2)Straight into The Product.
Make your explainer video brief and focus in feature introduction.
Image how people watch your explainer video: They click it in ecommerce product list, and hope to know how the product/service runs that pictures won't tell.
If you manage to do it well, you can expect a higher conversion: When people know some details and how it works and helps, they are more likely to make a purchase.
3) Keep Frame Neat & Simple, No Transitions.
Make your explainer video neat & simple. Typically, a white background will work perfectly.
Transitions will be unnecessary. It only makes your explainer video length. And explainer videos with transitions have a larger chance to get disapproved by ecommerce platforms.
4)Use Cheerful Background Music, Record Explanatory Soundtrack.
The last trick is to add helpful or cheerful soundtrack to your explainer video.
By doing this, you can set a good mood for your video. Audiences will feel relief when watching it.
Recording voiceovers to explain the product or service is beneficial. It will add conversion.
Examine your video with 4 points above. If it meets them all, your explainer video shall perform well in sale promotion.
Amazon/Alibaba Explainer Video Upload Rules
Alibaba Upload Terms for Explainer Video
Alibaba platform offers a video bank for merchant, where you can upload a product video in resolution of 480P+, length of 45s-, and size of 100MB-. After uploading the video, it will be as stock footage, and then you can re-use the Alibaba video directly.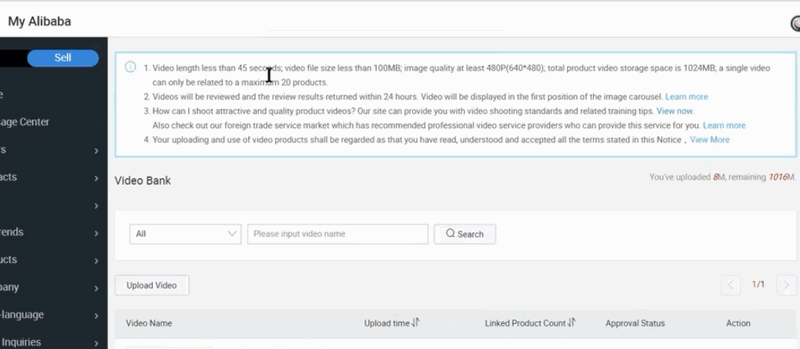 Image: Upload product explainer video to Alibaba Video Bank.
Amazon Upload Terms for Explainer Video
Different from Alibaba platform, the feature of adding an explainer video to Amazon product list does not opened for all Amazon merchants. It's a tested feature, but we can expect amazon product video open for a broader use.
Now, only A+ merchants are capable of uploading a product video to Amazon, which meets at least 720P in resolution and ratio of 16:9.