Sometimes you may need a moving text in GIF - maybe for your name or brand logo. Or want an animated word GIF for special occasions, such as Happy Birthday GIF and Welcome GIF.
Making text GIFs could be a challenging task, but it will be a piece of cake with the right text GIF generator. So here we'll introduce the best four online text GIF makers to help you create the best word GIFs with great ease.
Free Templates for Your Text GIF Inspiration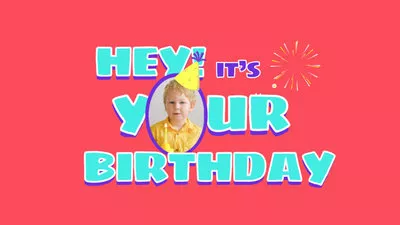 Happy Birthday GIF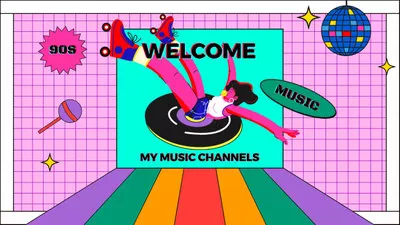 Welcome GIF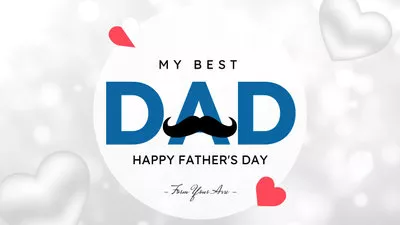 Fathers Day Ecard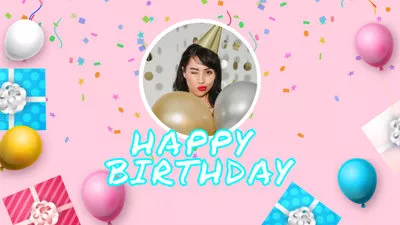 Birthday Timer Countdown
You May Also Like: Add GIF to GIF: Best GIF Hacks on Adding a GIF to Another Online >
Best Online Text GIF Generators to Make Animated Word GIFs
Ready to choose an online text GIF generator that will fit your needs and wants? Let's see what we got here!
#1. Free Online GIF Generator with Text - FlexClip
The first one that ranks in our top online Text GIF maker list is FlexClip, a powerful online video maker/editor, and it also supports making and editing funny GIFs to work as a perfect online text GIF maker.
As a great GIF generator with text, FlexClip offers a wide choice of professional-looking text effects, stylish fonts, and various text animations for you to customize your text in terms of color, outline, font, and motion to create cool text GIF . What's more, FlexClip doesn't watermark your text GIF!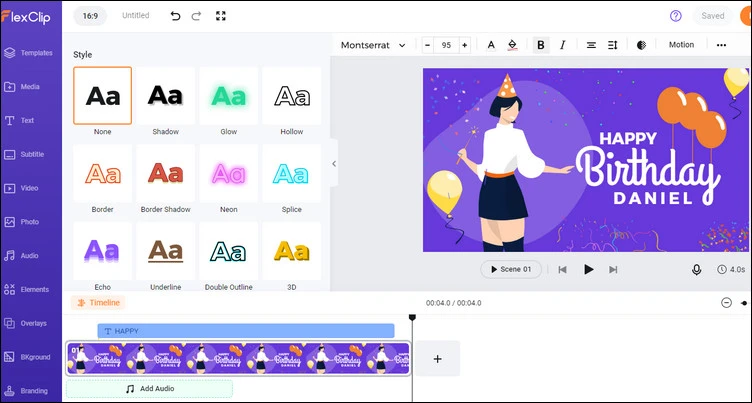 Online Text GIF Maker - FlexClip
Key Features:
Cool text effects & templates
Rich fonts for your text GIF
Advanced editing features
Customize text GIF in clicks
Here's how to make a text GIF with FlexClip, follow us and start creating your cool text GIF.
Step 1
Once you access the FlexClip editor, set the background of your text GIF first. You can use a simple color background, upload your own footage, or pick some great visuals in FlexClip's media library, and then add
some shapes
or widgets from Elements to decorate the background.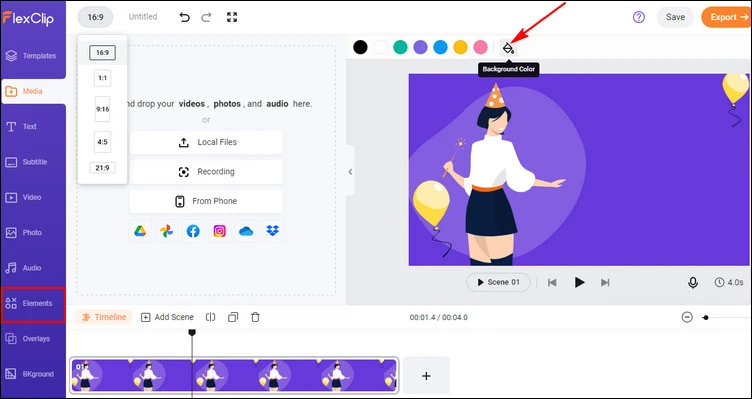 Make a Text GIF with FlexClip - Set Background
Step 2
Now you can start add your words to the text GIF. Simply go to the Text section on the sidebar, and pick the text effect you like, then double-click the text box to enter your message, and customize it on the size, color, font, and location, etc.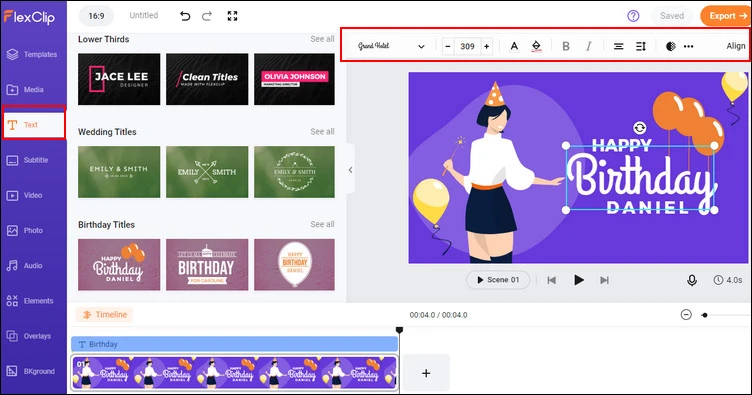 Make a Text GIF with FlexClip - Add Text
Step 3
Get your words ready? You can add animation to the text to make it far more appealing. Go to the motion icon on the top menu, and choose from the various effects, including
typewriter
,
bounce
,
wavy
and more.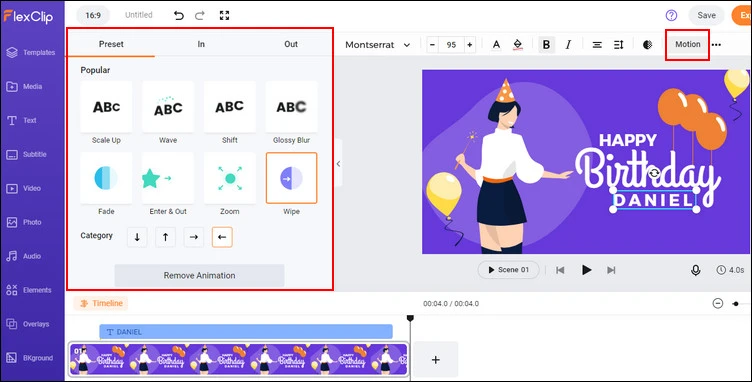 Make a Text GIF with FlexClip - Animation
Step 4
When you're happy with the text, you can now make any edits to perfect your text GIF using FlexClip's powerful editing tools. Once done, click the Export button to export your project as a GIF.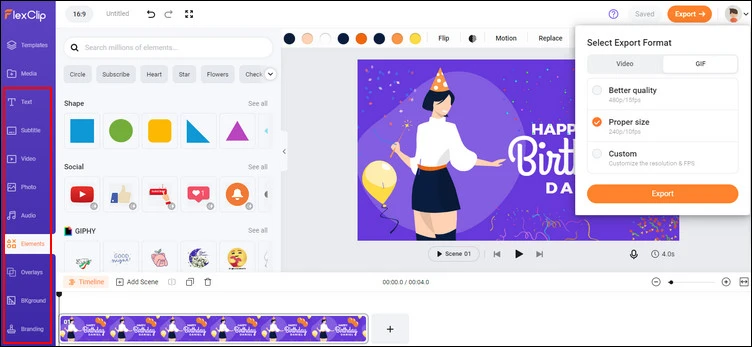 Make a Text GIF with FlexClip - Download
That's it! It's pretty easy to make a text GIF with FlexClip. By the way, it helps you do so much more than create text GIFs, including add overlay to a GIF, make side by side GIFs, create a birthday or wedding GIF, etc.
Besides FlexClip, there are many more online text GIF makers you can try to make your own word GIF. Keep reading to find more other online text GIF generators.
#2. Online Text GIF Maker - Loading.io
Another great online text GIF maker you can't miss is Loading.io. It can help you make your own text animation into images with GIF / SVG / APNG formats. This online text GIF maker provides 100+ animations, 800+ fonts, 300+ colors combination with a growing set of promising text effects, including 3D text, scroll text, comic effect, and different filters for your inspiration to bloom and create a cool text GIF with great ease.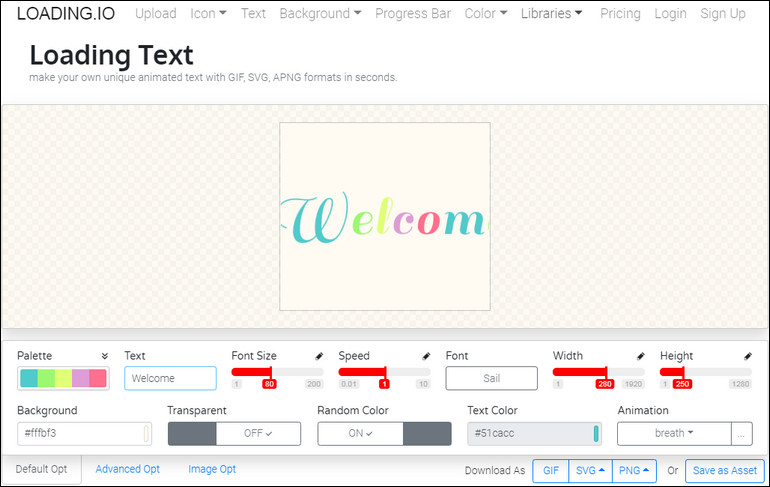 Online Text GIF Maker -Loading.io
Pros
Ease of use
Pre-made color palettes
Wide range of customization options
Great selection of effects and fonts
Cons
Limitations in the free version
#3. Online Text GIF Maker - Textanim
Textanim is a free online tool that allows creating cool text GIFs in simple clicks. This online tool is really helpful when making text GIFs. Although it can't make your text move, you can also make a beautiful text GIF with its great selection of glowing effects and different color patterns.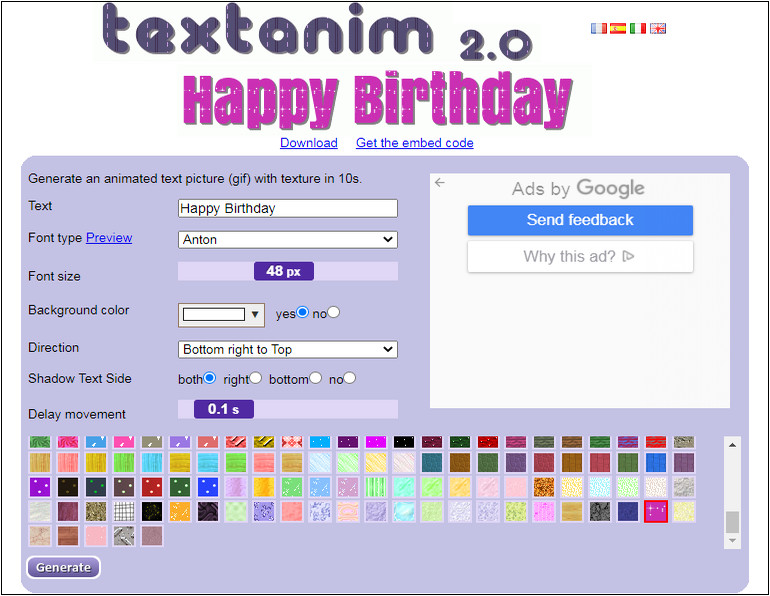 Online Text GIF Maker - Textanim
Pros
Completely free
Ease of use
Great selection of glowing effects
Cons
No moving animation effects
#4. Online Text GIF Maker - Cool Text
Cool Text is also a great tool you can try to make a text GIF online for free. It does provide a number of ready-to-use animations to help you make your word GIF. You can easily make your own text GIF by customizing the animation on fonts, colors, text size, alignment, and more.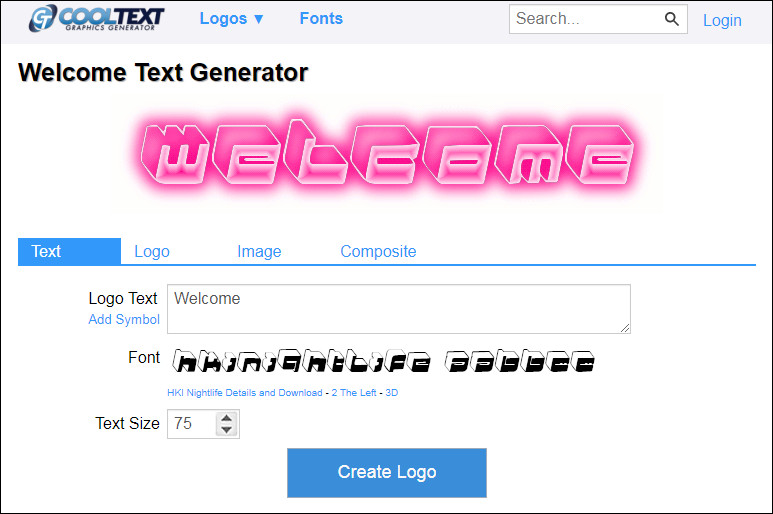 Online Text GIF Maker - Cool Text
Pros
No additional cost
Ease of use
Wide range of customization options
Cons
Small selection of animation effects
Ads in the site
Final Words
As you can see, there are a lot of online text GIF generators out there. However, our personal favorite to make a cool word GIF is FlexClip; try it free right now.