Wavy text is widely used in video ads and posts that we see almost everywhere. Surely, text with wave effect spices things up and makes viewers concentrate on the content. To create a wavy text effect, all you need is a wavy text generator that enables you to create curved text in your creation.
Whether you're looking to apply animated wavy text in video or add curved text to an image, you can find multiple solutions on the market. To save you time and energy, here we directly recommend two popular wavy text generators for you. Let's take a look right now!
Free and Customizable Video Templates with Text Animations: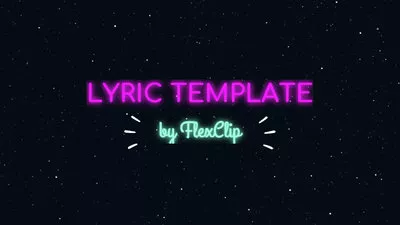 Wavy Text Effect Template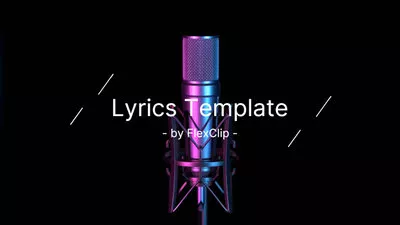 Wavy Text Effect Template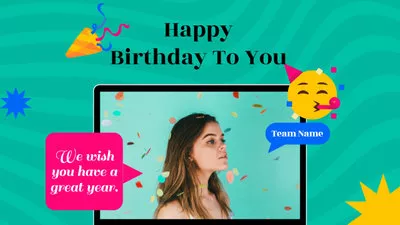 Wavy Text Effect Template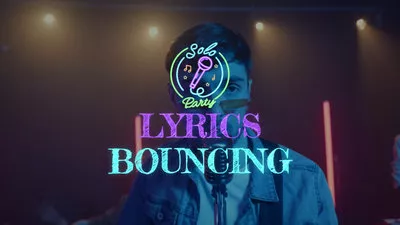 Wavy Text Effect Template
Can't Miss: 7 Best Free Animated Text Generators Online in 2023
#1 Wavy Text Generator Online for Video
Videos are booming on social media platforms and the wavy text effect has become the trend among video creators. To jump on the board, all you need is an easy-to-use wavy text generator like FlexClip - a simple yet powerful wavy text maker online.
Firstly, it has loads of text styles like retro, shadow, neon and more with full customization of font, size, color and other settings, which help you unleash creativity with ease. Besides, there are multiple animation effects like wave to bring your plain text into life.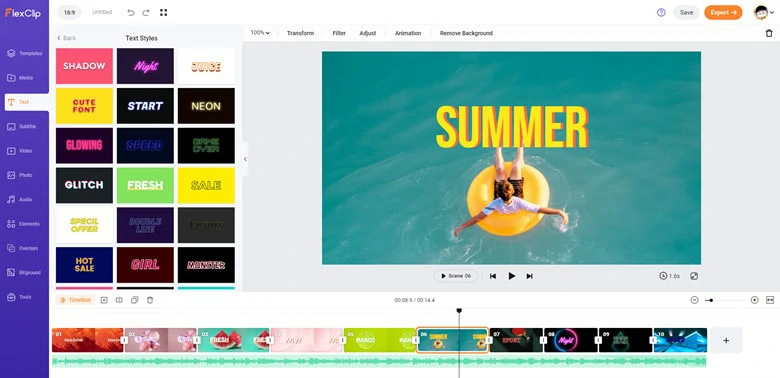 Multiple Text Style of FlexClip
As for the wavy text effect, FlexClip allows you to generate wavy text animation with a one-click operation. After that, you can determine the text wavy style (word or character) and speed (from 0.2x to 5x) to match your needs. If you have multiple wavy text and want to show them one by one, you can directly adjust the starting and ending time in the timeline mode. In a nutshell, whether you're a tech-savvy or newbie, you can create eye-catching wavy text videos with FlexClip.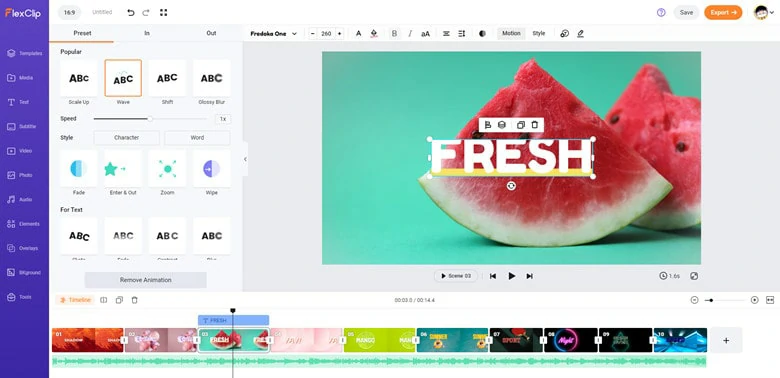 Wavy Text Settings of FlexClip
How to Create a Wavy Text Effect in Video Using FlexClip
To apply a wavy text effect in video, just follow the steps below.
Step 1
Go to FlexClip's official website and import the video you want to add wavy text effect from your computer, Google Drive, Dropbox or mobile phone.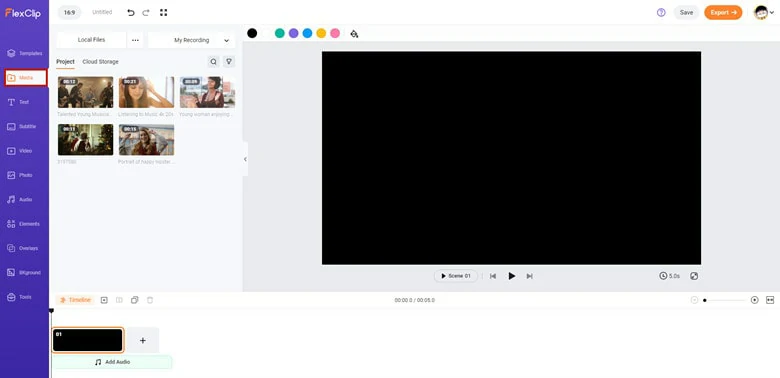 Upload the Video You Want to Add Wavy Text to FlexClip
Step 2
Add the video to the timeline and trim out unnecessary parts if need.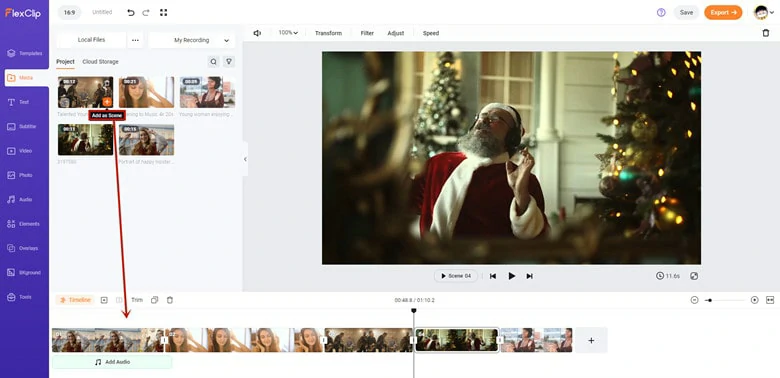 Add the Video to Timeline
Step 3
Move to Text panel and pick your favorite text style from hundreds of presets to add text. It doesn't matter if you select a text preset with pre-made animation, you can change the default effect to wave later.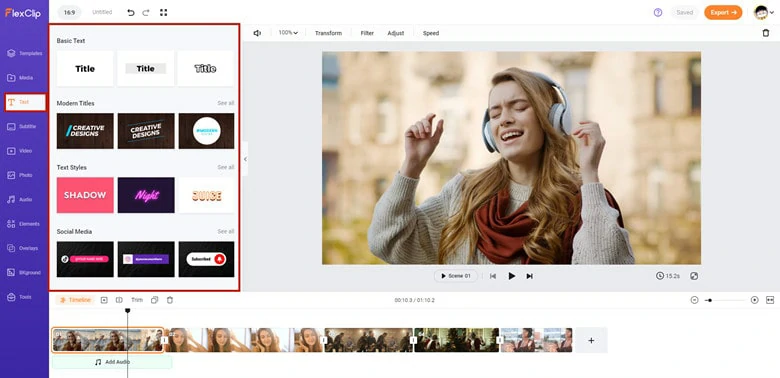 Select Your Favorite Style to Add Text
Step 4
Select the text and hit the Motion icon where you'll see multiple animation effects. Scroll down to find the Wave effect and edit the speed and showing method to make it look more curved.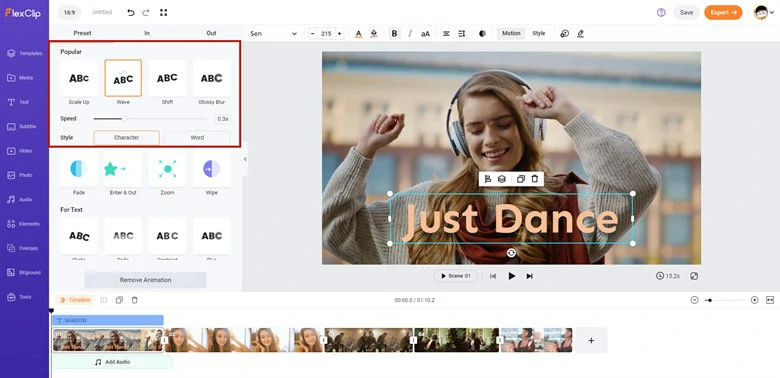 Add Wave Animation to Your Text
Step 5
(Optional) For multiple wavy text effects in a video, you can tap the Timeline icon and slide the bar to adjust effect duration to let them appear one by one.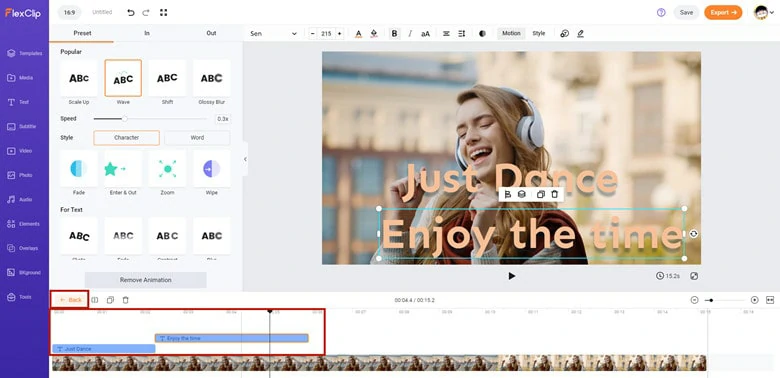 Change the Duration of Multiple Wavy Text
Step 6
Pair your wavy text effect with trending background music. You can get one from FlexClip's soundtrack library or upload an existing one from your computer.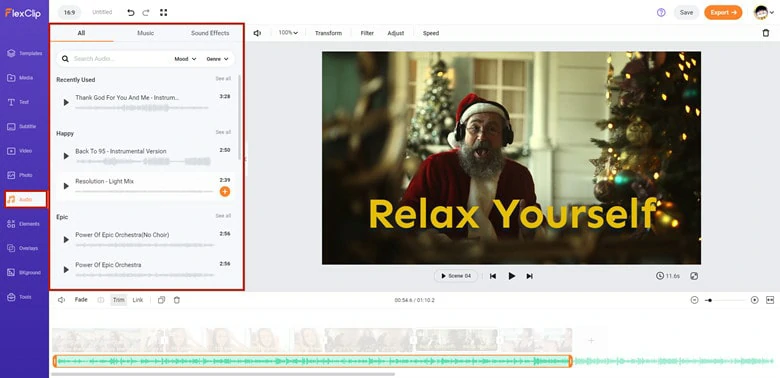 Pair Your Wavy Text Video with Music
Step 7
When it's over, tap on the Export icon to download the video or share it to social media platforms.
Other Stunning Text Features of FlexClip:
Multiple templates with text effects.
Various hallow-style text presets.
Versatile animation effects to choose from.
AI tools to generate subtitles.
Stylish bubbles to convey message.
Upload and customize your font.
#2 Wavy Image Text Effect Generator Online - Canva
Canva, the most popular graphic editor online, is a powerful tool to solve all your image problems. Whether you're looking to draw on images or add wavy text, Canva will always provide the quickest solution for you. If you want to add interest and depth to your composition, try Canva to generate curved text in a snap.
How to Curve Text of Image in Canva
Step 1
Log in to your Canva account and upload the image you'll add wavy text. Or you can create a new blank and set the background color as you like.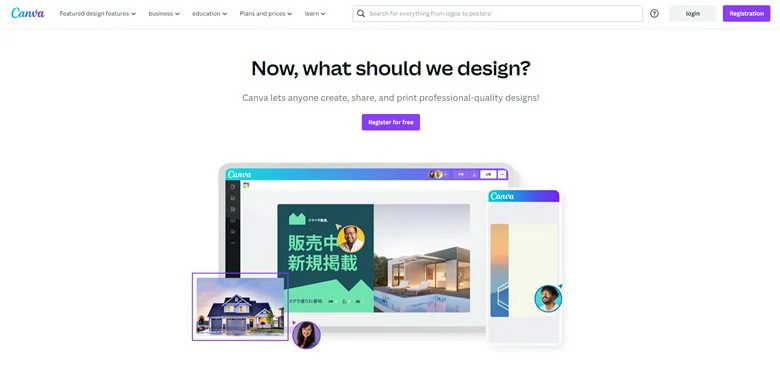 Log in to Your Canva Account
Step 2
Ahead to the Text section to type in your words and then hit the Effects icon on the top toolbar where you can find the curve option.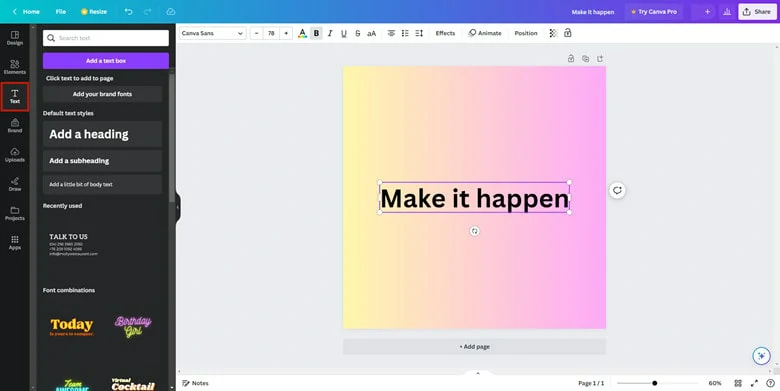 Add Text to Your Image
Step 3
Slide right/left to change the curve degree and adjust the circle size.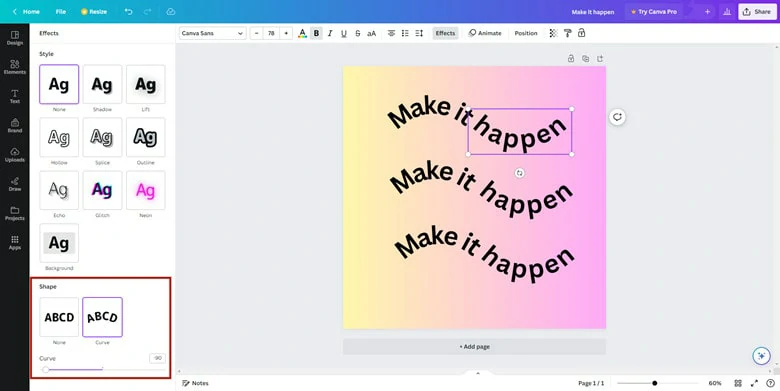 Make the Text Curved
Step 4
After edits, choose from Canva's multiple output methods to share or download your image with a curved text effect.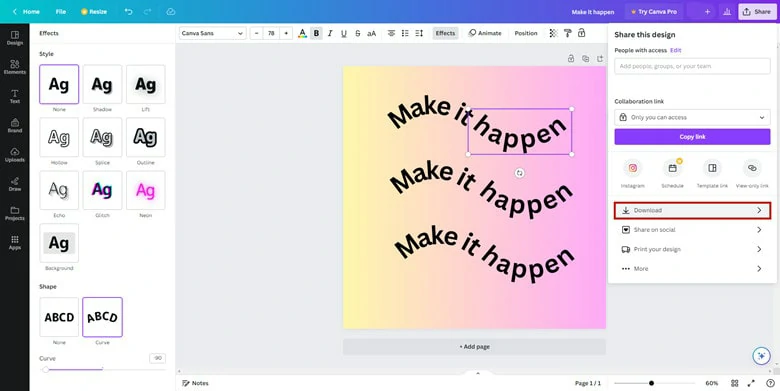 Download the Image with Curved Text
FAQ:
1.How can I apply wave effect to image
There are many ways to create image wave effect like Photoshop but most of them are too complicated for beginners. Here we commend an online wavy image generator called Luxa, which helps you get wavy photos by simply changing values.
2.How to get viral wavy filter on Instagram?
t's super easy to create a wavy effect on Instagram using its wavy filter. Simply open your Instagram app > click on Your Story to add a story > tap on Camera icon > swipe right to browser filter in your filters library > tap on browser filter and in the search box type in "waves" > find the wave effects you like and hit Try it > then you can record videos with wavy effects now!
Check the video tutorial for more details: how to get wavy filter on Instagram>>
The Bottom Line
Wavy text is easy to create if you have a right curve text generator. In this article, we've taken you through two ways to generate wavy text in video and image separately. Now it's your turn to make decision and unleash creativity with ease.