As creators and video enthusiasts, it's no secret that the popularity of short-form content has skyrocketed in recent years. YouTube Shorts have taken the world by storm. From viral videos to daily vlog, it offers a valuable platform to showcase your artistic prowess in mere seconds.
Still experiencing the thrill of YouTube Shorts solely on your mobile device? Gone are the days of limiting your creative juices to your mobile device. We're here to open a whole new door for you - you can upload YouTube Shorts directly from your computer! By the way, if you upload Shorts from smartphone, YouTube automatically processes it in SD quality. So in order to post them in HD with high quality, it is necessary to upload Shorts from PC.
Calling all content creators! Whether you're seeking a more efficient editing setup or prefer the comfort of your larger screen, editing, and posting shorts using the computer will unlock the potential to take your Shorts creations to the next level.
Can't Miss: 4 Best AI Shorts Makers to Create Scroll-stopping AI YouTube Shorts in Mins >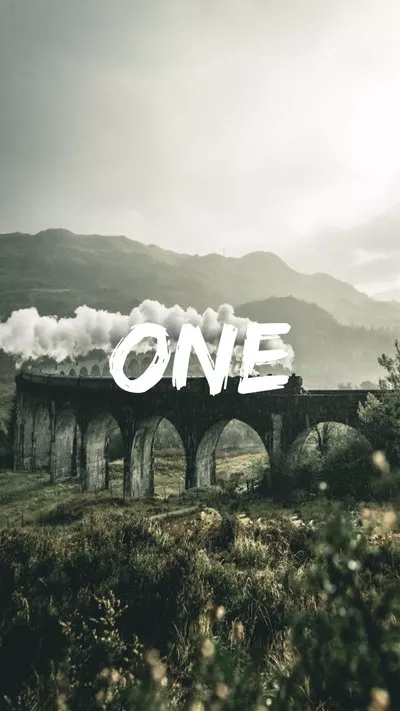 Rhythm Travel Vlog Social Reels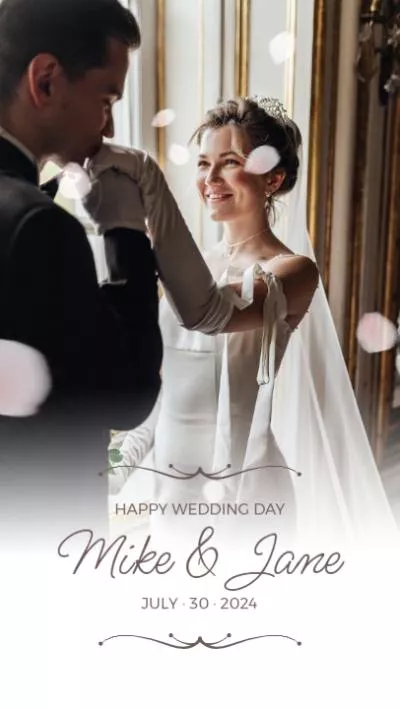 Minimal Petal Style Wedding Day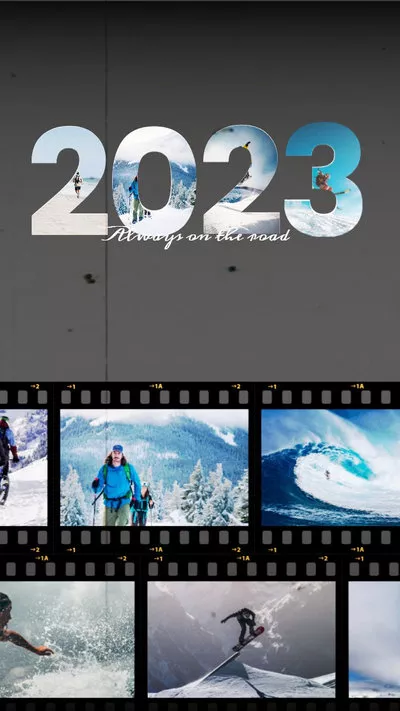 Bright Travel Journal Slide
Create Shorts Video Faster with FlexClip's Pre-Made Templates →
Start from Scratch Easily with FlexClip's Online Video Maker →
Part 1 Can You Upload YouTube Shorts from a PC or Any Computer
Yes, of course you can!
Although the YouTube Shorts feature was mainly designed for use on the phone using the YouTube app, you can also upload and post YouTube shorts using your computer, a Windows PC, or a Mac.
You just need to ensure you have two things set up correctly for successfully uploading a short from your PC or computer. The first one is that the video has to be vertical in the ratio of 9:16(a regular horizontal video won't be considered shorts). The other one is to make sure the video is less than 60 seconds.
Pro Tip: You can use a vertical video editor like FlexClip to make sure you are using the correct size video for uploading and posting on YouTube Shorts using your computer.
FlexClip Video Editor - The Ultimate Beginner's Guide (Start to Finish)
Part 2 How to Upload Shorts on YouTube from PC Directly
Have your vertical shorts video ready on your desktop? Now, let's see how you can upload and post shorts on YouTube using your computer, a Windows PC, or a Mac.
Step 1
Open YouTube in your browser, click the "Create" button in the top right, and select Upload Video.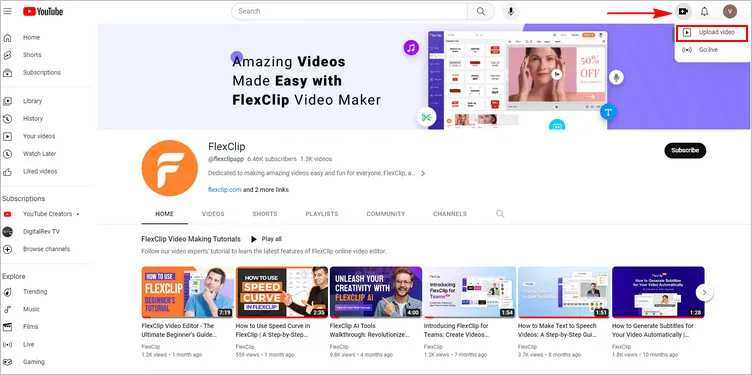 Upload Shorts on YouTube from PC Directly - Create
Step 2
Click the Select Files button and navigate to where your video is saved, or drag and drop your video file into the YouTube popup message box.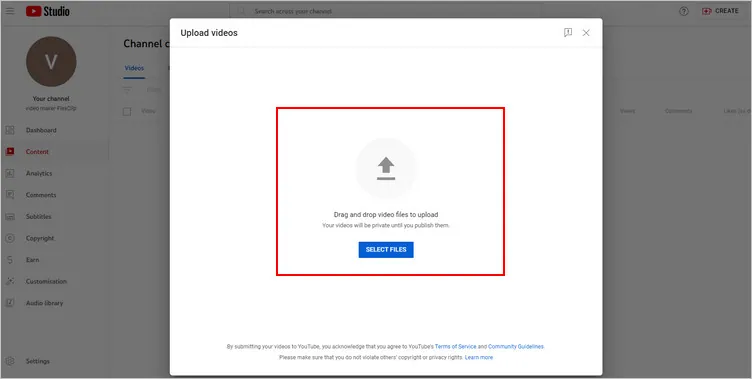 Upload Shorts on YouTube from PC Directly - Upload
Step 3
Then, write the title and description of the video from the popup window. Make sure you add the #shorts hashtag in either of those, which can help promote and suggest your shorts. Click Next when you're done.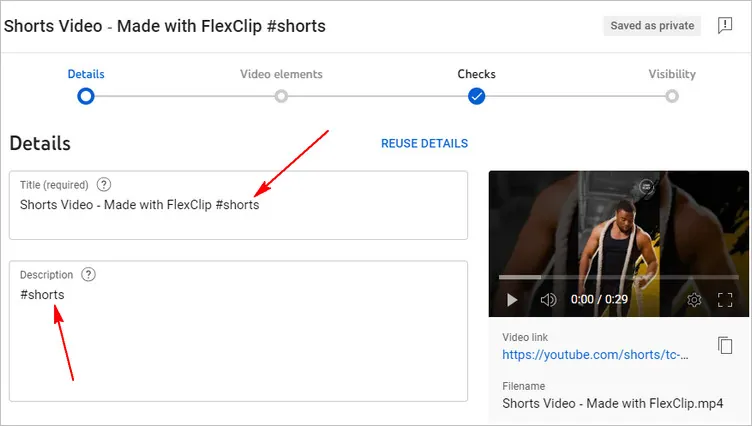 Upload Shorts on YouTube from PC Directly - #shorts Hashtag
Step 4
Check and finish other settings for your Shorts video and finally post it as usual.
Part 3 How to Edit & Upload YouTube Shorts from PC with FlexClip
Haven't got your shorts video ready? Looking for a way to make or edit a short-format video with music and effects and post it on YouTube Shorts directly? Then, FlexClip, the excellent video editor with powerful editing features, stunning special effects, and a quick social-share function, shall be your go-to choice.
Now, follow us and learn how to edit and upload YouTube Shorts from a PC or any computer with FlexClip.
Have no ideas on how to make a captivating YouTune Shorts video? You can check the free video templates from FlexClip for inspiration and easily make your own one.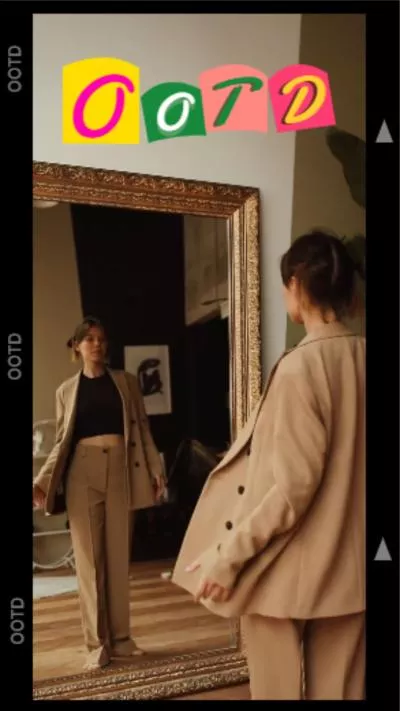 Ootd Modern Fashion Lookbook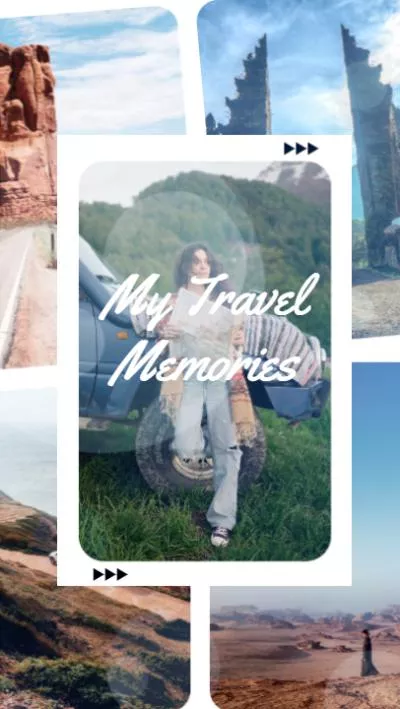 Traveling Slideshow Memory Album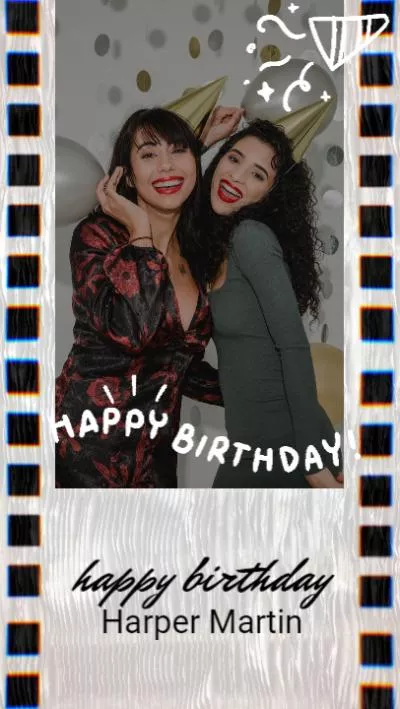 Heartfelt Birthday Wishes For Your Best Friend
Step 1
Upload your video footage to FlexClip, or you can pick some stunning resources from its Video/Photo library; here, remember to check the ratio icon on the top left corner to change the aspect ratio from 16:9 to 9:16 to match the vertical video for Shorts.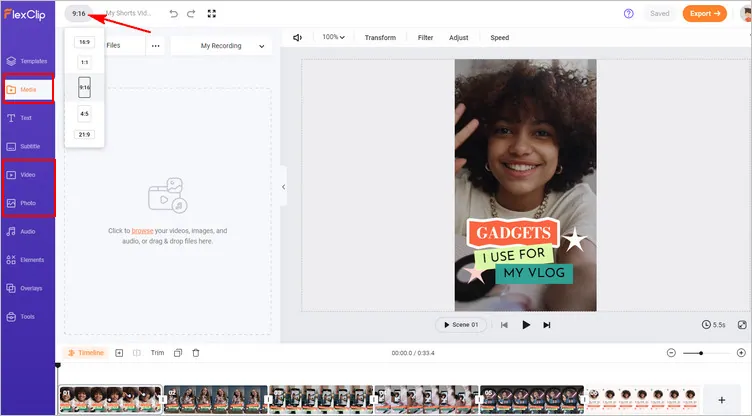 Edit & Upload YouTube Shorts from PC with FlexClip - Upload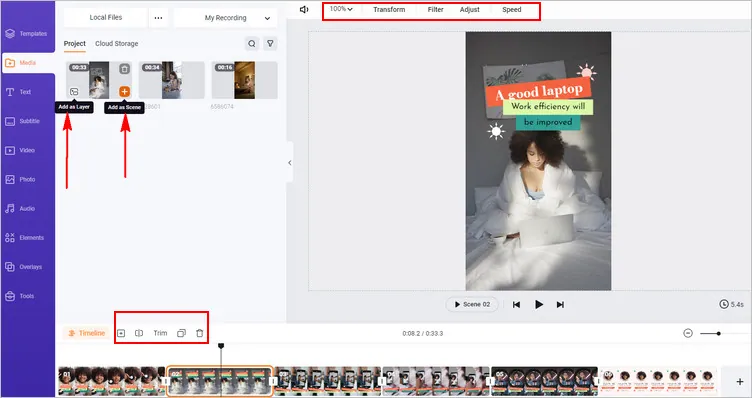 Edit & Upload YouTube Shorts from PC with FlexClip - Adjust Footage
Step 3
Make more edits to level up your Shorts video with background music,
text animation
, funny stickers, cool filters, transitions, overlays,
various shapes
, etc. Also, you can try those AI tools to simplify your editing process, such as adding
auto subtitles
, generating
AI voice narration
, and more.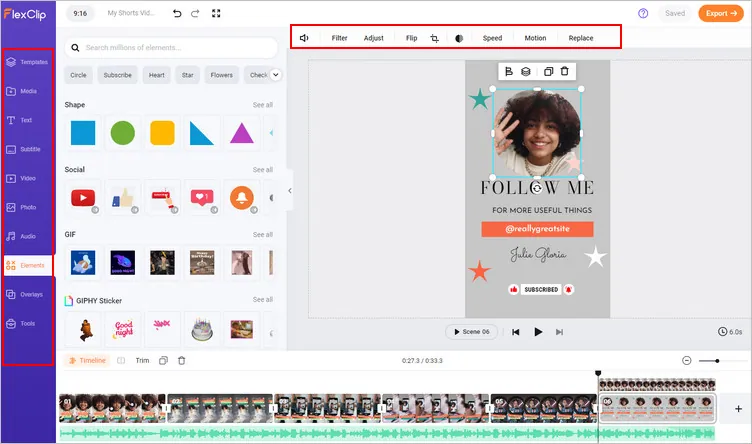 Edit & Upload YouTube Shorts from PC with FlexClip - Make More Edits
Step 4
Once you have done the editing, you can preview the final effects and click the Export button to save your Shorts on your computer. And here, you can also upload it to YouTube in one click using the social-share feature. To post it on YouTube Shorts, you only need to include the #shorts hashtag in the description.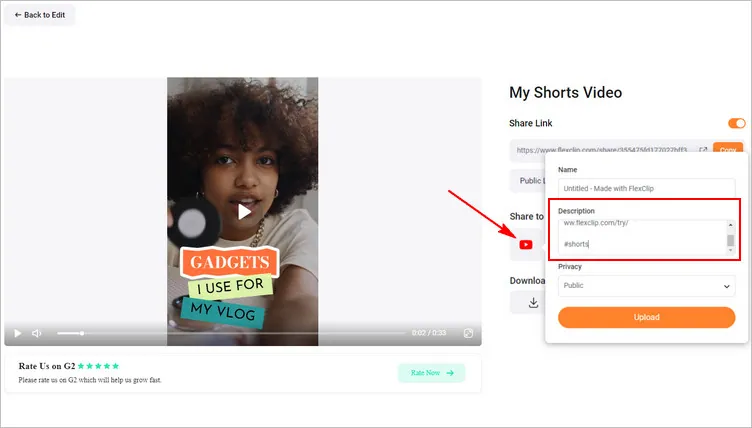 Edit & Upload YouTube Shorts from PC with FlexClip - Post with #shorts Hashtag
Final Words
That's all for how to upload and post YouTube Shorts on your computer. By following these simple techniques we shared above, you can easily take advantage of the newfound convenience and flexibility to upload YouTube Shorts from your computer and leverage the power of YouTube Shorts to engage, entertain, and build a loyal audience. Whether you are a content creator looking for a new way to connect or simply a viewer interested in watching short, captivating videos, YouTube Shorts presents a versatile platform for everyone.