A stunning HD Intro can help you get your videos noticed more, so we're going to introduce the 5 best online HD intro makers to help you make stunning HD intros.
Are you looking for HD intros for YouTube, Vimeo, Twitch, or Facebook? How about HD intro videos for businesses, products, gaming channel, blogs, vlogs, or websites? No matter what the case is, here in this blog, you'll find the best online HD intro makers to customize your own HD intro for your next project.
Free HD Intro Templates:
You May Also Like: 5 Best 3D Intro Maker For Videos - Free Download >
Top 5 Online HD Intro Makers
Online HD Intro Maker 1 - FlexClip
There's never been an easier way to create a fully customized HD intro with FlexClip's online HD intro maker. Its HD intro maker is devised to create eye-catching HD intros that will leave a memorable impact on your viewers and help you gather a fanbase.
FlexClip has an extensive library of intro templates with various styles to choose from. Besides, its easy-to-use editing tools make it simple for you to make whatever changes you wish to do to an HD intro template and customize it suitable for any content you create.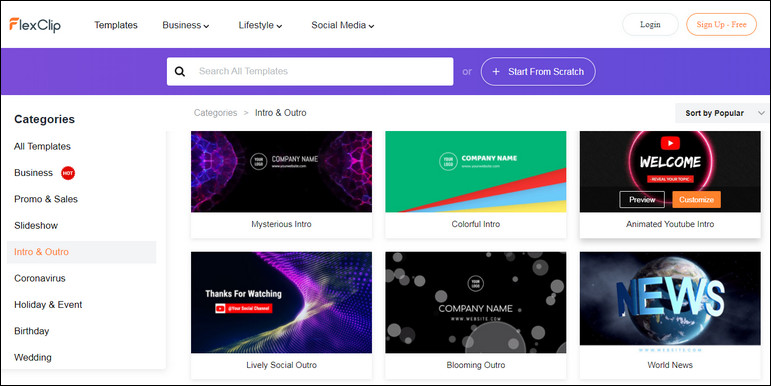 Online HD Intro Maker - FlexClip
Pretty easy and free to use
Millions of royalty-free media resources
Online HD Intro Maker 2 - IntroCave
IntroCave is one of the best online HD intro makers. There is no software to download, and no complicated tools to learn. It can help you easily create a custom HD intro video to brand your YouTube channel, Facebook, a gaming channel, Twitter, Instagram, vlog, and more!
Thousands of users have used IntroCave to get their customizable HD intros. Take a look at the massive template library, and you'll realize that IntroCave has the perfect HD intro for your next project.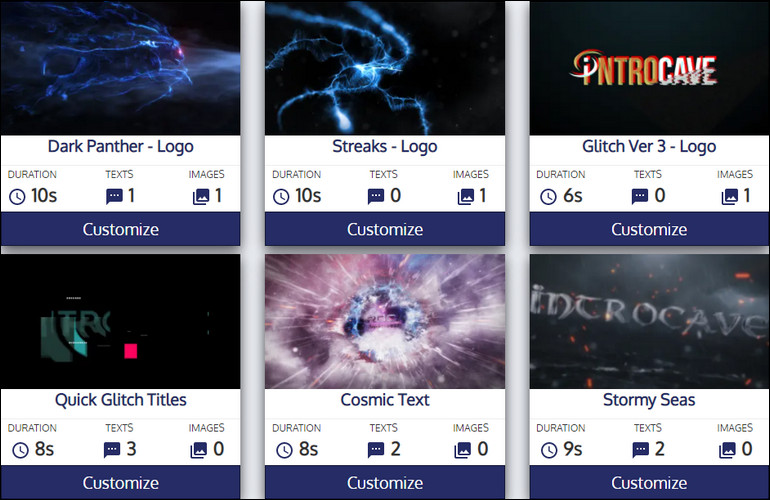 Online HD Intro Maker - IntroCave
Online HD Intro Maker 3 - MotionDen
With MotionDen's free video intro maker, you can now create eye-catching HD intros from ready-made templates in minutes. It comes with a large collection of professionally designed HD intro templates, which can help you create great HD intro videos for any purpose, from YouTube intros, vlog intros, corporate business intros and more!
MotionDen provides the best way to create stunning HD Intros for personal & commercial use in clicks. It runs fully on the cloud, enabling you to create HD intros from anywhere in the world easily.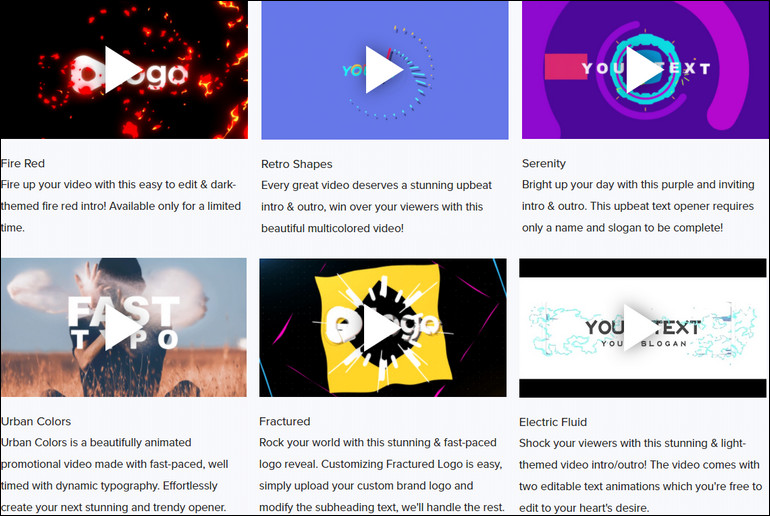 Online HD Intro Maker - MotionDen
Online HD Intro Maker 4 - VideoCreek
Making a good HD intro is a lot of work, but it becomes considerably easier when you have the right intro maker to help you out, like VideoCreek. It provides free HD intros and video tools online for your website, business, blog, vlog, YouTube channel, broadcasts, and more.
No software installation is required. VideoCreek has all the tools you need, and you can use it whenever or wherever you want to customize your own HD intro in minutes. Start with a template and become a pro intro maker today!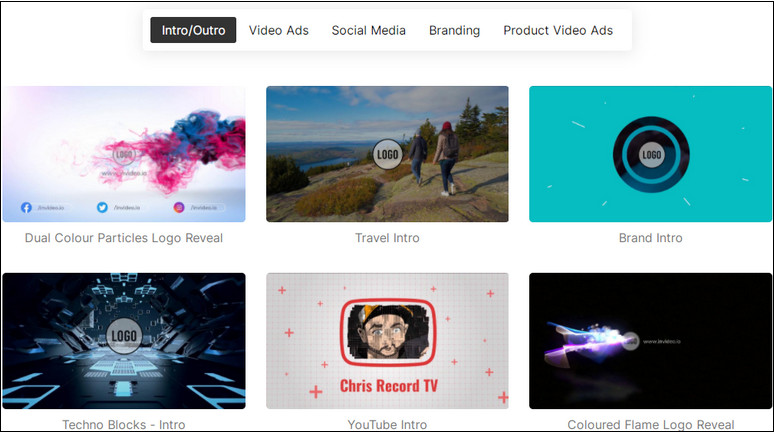 Online HD Intro Maker - VideoCreek
Online HD Intro Maker 5 - Renderforest
Renderforest online HD intro maker can also help you create amazing HD intros and outros for your video clips with great ease. You can get your HD intro video in 3 simple steps with this HD intro maker: pick a template, upload your logo, and export your video.
Browse through the extensive collection of HD intro templates in every style. Add your logo to the template of your choice and see it come alive with stunning visuals. Use it as an intro or outro to leave your brand's unique signature on every video you make.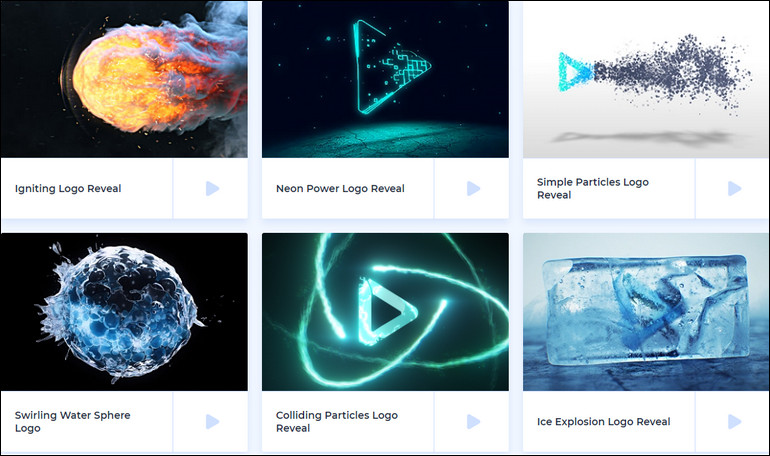 Online HD Intro Maker - Renderforest
Final Words
That's all about the best 5 online HD intro makers! The intro maker can be used to create outros as well! So what are you waiting for? Choose one of the tools above to create your custom HD intro or outro today!