Check out the top 4 online gaming intro maker with templates and get ready to create irresistible gaming intros with one of the intro makers introduced in this article.
Interested in starting your own YouTube gaming channel? A thrilling YouTube gaming channel needs a dashing gaming intro, which can hook viewers and help keep them watching until the last second.
Here in this blog, we'll introduce the 4 best gaming intro makers online with free teamplates to help you start growing your gaming channel with a custom gaming intro.
Gaming Intro Templates Free Download:
Youtube Intro Gamer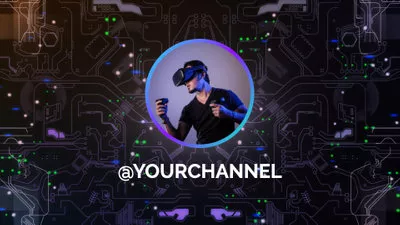 Gamer Youtube Intro Video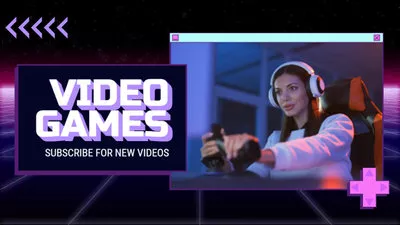 Video Games Day
You May Also Like: Vlog Intro Ideas: Make a Red-Hot Intro For Your Vlog
Top 4 Gaming Intro Makers with Templates to Create YouTube Gaming Intro
Don't feel like struggling to customize a gaming intro for your YouTube channel. Here we'll share 4 best online gaming intro makers with free templates to help you create a YouTube gaming intro with ease. Check them out below.
#1 FlexClip
FlexClip, our favorite gaming intro maker with free templates, is everything you need to make a gaming intro. FlexClip coming with rich and powerful functions and cool intros & outros can help you customize your own YouTube gaming intro with vibrant background, logos, music, text, and special effects online for free. What's more, FlexClip's intro maker is extremely easy to use; everyone can create a stunning gaming intro in minutes with great ease, even a novice.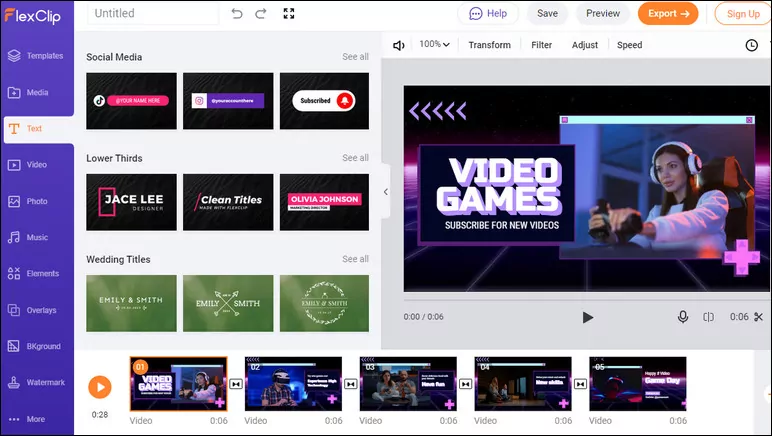 Gaming Intro Maker with Templates - FlexClip
What We Like:
Pretty easy and free to use
Millions of royalty-free media resources
#2 Panzoid
Panzoid is another great intro maker for you to create your own YouTube gaming intro with templates online. It offers hundreds of intro video templates in a wide range, including gaming, music, animation, etc. It allows users to edit video backgrounds, add effects, add music, and generate quick clips to fulfill a stunning gaming intro. What's more, this gaming intro maker is available for free as long as the internet is available.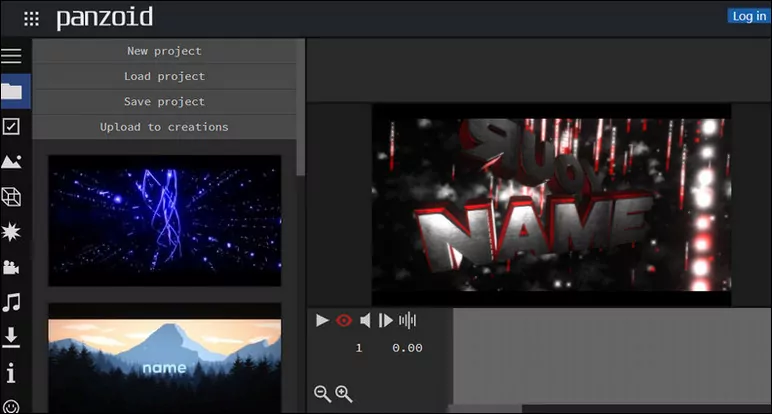 Gaming Intro Maker with Templates - Panzoid
#3 Invideo
With Invideo's intro maker, you can now easily create various intro videos, including the gaming intros, to hook your audience immediately. Create awesome gaming intros with Invideo's intro maker and introduce your gaming video or channel in the best possible way as intros create a lasting impression! Be it a gaming intro or just any video intro, Invideo has you covered with its vast options of intro templates and features on the editor.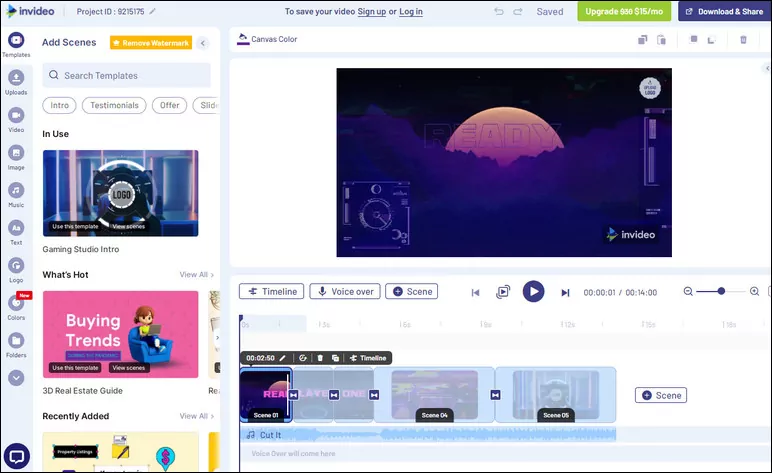 Gaming Intro Maker with Templates - Invideo
#4 LightMV
LightMV is also a great tool you can try to make custom gaming intros. This online intro maker is super easy to use and with new templates released all the time, and you can create video intros with those designed templates in simple steps. What's more, it is the best cross-platform solution - you can create cool gaming intro without watermark using this tool on Android and iOS devices, Mac and Windows computers and laptops.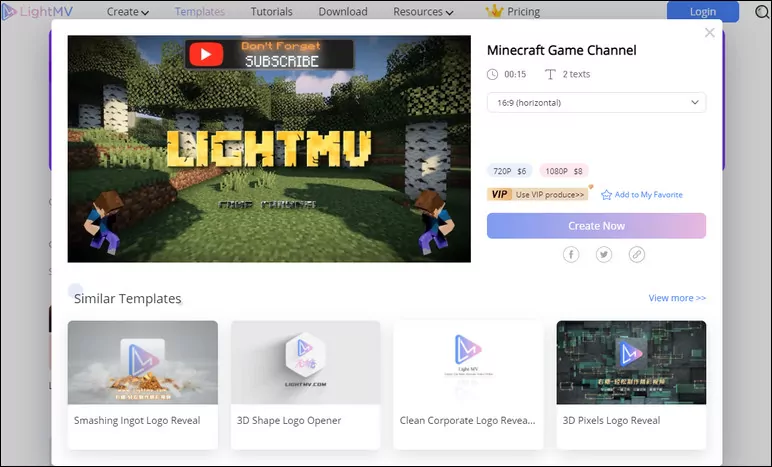 Gaming Intro Maker with Templates - LightMV
Final Words
That's all for the best gaming intro makers with free templates we'd like to share with you. Have you found the one you need? Please let us know if you have any better recommendations.