How to make a free fire intro? This blog will introduce the easiest way to make your own fire intro online for free. Check out!
A fire animation is one of the best, eye-catching ways to reveal your logo and fire up your video. Perfect for YouTube channels, company intros, gaming intros, and many more.
Don't miss the chance to impress your audience with the cool fire intro video. Create a free custom fire intro to present your brand through burning fire and flames now.
Contents:
Free Fire Intro Templates: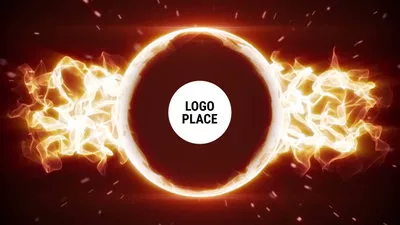 Fire Circle Light Intro
Can't Miss: 5 Best 3D Intro Maker For Videos - Free Download >
Need a Free Logo? Try DesignEvo's online logo maker or popular logo editors to make your own.
Part 1 How to Create a Fire Intro Video
FlexClip, a powerful online video maker/editor, can work as a free fire intro maker for a logo reveal with fire animations; there are numerous free editable intro video templates, and you can use them as a start point to make your own fire intro video. Or you can also start your free fire intro creation from scratch.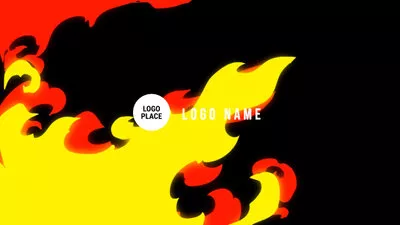 Fire Animation Simple Intro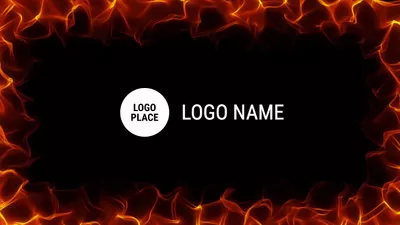 Rectangle Raging Flame Intro
Follow the simple steps below to make a free fire intro like the one above.
Step 1
Set the Fire Intro Video Background
FlexClip offers various high-quality stock media for you to make your fire intro, and you can search with related keywords at its media library to get a lot of free fire intro footage, just pick the one you like the most and add it to the storyboard.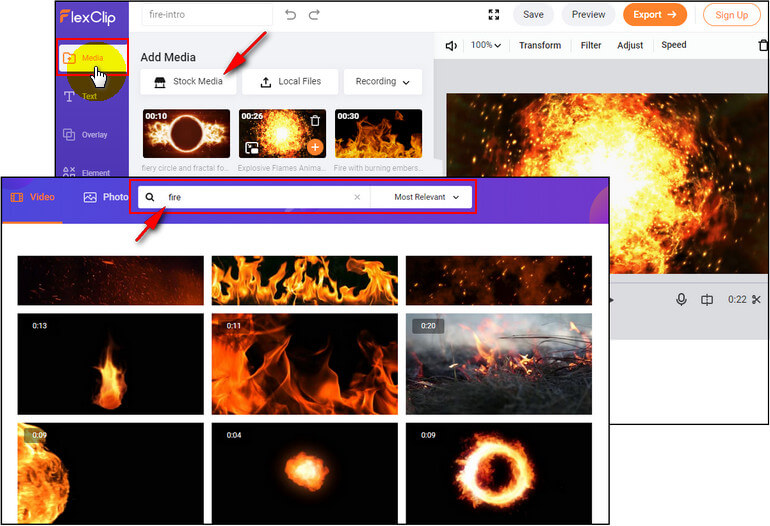 Add Your Fire Intro Video Footage
A professional intro video can't be without a logo. Upload your logo file from the Local Files first, then go to the Overlays option and select Logo Overlays click All icon to find the best logo overlay effect to customize your logo animation. Once you select the one you like, you can click the Replace icon on top of the screen to add your own logo.
Add Logo to the Fire Intro Video via Overlay Feature
Quick Tip: If your want to edit your logo effect in detail, like crop the logo image, you should Ungroup the logo overlay before you replace the sample.
Besides using the overlay option, you can also upload your logo to your fire intro video with the picture-in-picture feature. Simply upload your logo image in the media section and apply it as an overlay with the picture-in-picture feature. Remember to customize your logo to adjust the appearance time and more to fit the background footage.
Add Logo to the Fire Intro Video via PIP Feature
Step 3
Edit Your Fire Intro Video
Make more edits to level up your fire intro video! Animated text, background music, beautiful filters, cool transitions, emojis and more are waiting to be applied.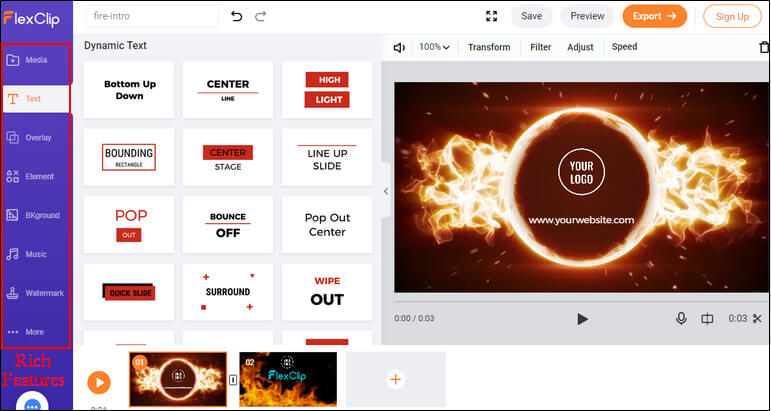 Make More Edits to Your Fire Intro
Part 2 Practical Tips for a Perfect Fire Intro
To create the perfect intro, you need to combine your idea with a set of specific elements. We should know what makes a good fire intro and what elements your fire intro should include.
Control the duration of your fire intro - A perfect intro video should be strictly controlled within five seconds to grab the audience's attention. Statistics show that an intro longer than 25 seconds tend to decrease the viewing rates of your video.
Strengthen the brand effect - All intros should include key elements of your brand to help the audience recognize and remember your brand. It generally means your brand name, slogan, logo, proprietary color or font. These are the keys to making a memorable intro.
Use text animations
- You can make a simple text animation in your fire intro to start your video, making the video look light and smooth.
Pick the right bgm - Use memorable background music in your intro video to impress your audiences. They can sometimes associate a particular song or sound in the intro with a particular branded channel.
Final Words
That's all there is to how to make a free fire intro. Thank you for reading this article, and if you are interested in more topics like this, you can check out more articles on our blog page.