Noticed that some YouTube videos can be up to 1 hour or more, but why can't you upload a video longer than 15 minutes? How long can a YouTube video be? And how to upload long videos on YouTube?
In fact, the YouTube video length limit depends on whether your channel has been verified. YouTube allows any channel to upload videos up to 15 minutes long; for the verified channels, the YouTube video can be up to 12 hours long or 256GB in size.
Now, follow us and learn how to verify your YouTube account for longer videos.
Contents:
Also Read: How to Post Long Video on Facebook Story >
Part 1 How to Upload Long Videos on YouTube - Longer Than 15 Minutes
As mentioned before, YouTube allows video uploads that are up to 15 minutes long by default. If you want to upload a video longer than that, you need to verify your YouTube account and increase your video length limit.
Step 1
Visit https://www.youtube.com/upload to access your YouTube's upload page.
Step 2
Find the message "Want to upload videos longer than 15 minutes" at the bottom of the page, and click the Increase your limit located next to it.
Upload Long Videos on YouTube - Increase Your Limit
Step 3
You should automatically be redirected to the Account verification page. Here you can follow those steps to verify your account with a mobile phone.

Upload Long Videos on YouTube - Account Verification
Step 4
Wait for the text message from YouTube. Once received, enter the verification code from the text message and click Submit.

Upload Long Videos on YouTube - Enter Code
Well, you've completed the verification, and now you can post videos that are longer than 15 minutes (up to 12 hours in duration).
Part 2 Can't Upload a Longer Video to YouTube After Verification
Fail to upload a longer video to YouTube with a verified account? The main reasons are quite likely the following:
1. You may have a copyright claim on one of your videos, such as a downloaded video or copyrighted video music.
2. Your video may violate YouTube community guidelines.
3. The video you try to upload is too long or too large, exceeding the maximum video length (12 hours) or size (256 GB).
You can check the first two causes simply by going to the Channel status and features page. And then, according to the instructions to adjust your video, change the background music or try to cut out or re-edit the downloaded clip.
1. Pick a reliable compressing tool, like FlexClip, to compress your video until it meets the maximum file size.
2. Split the video into two or more segments and cross-linking them together.
Bonus: Recommended Way to Make a Long Video and Share to YouTube
If you are a content creator looking to create impactful YouTube videos, then you need to try FlexClip, the best video maker and editor you can't miss. FlexClip is a free powerful online tool that can make your task of content creation a piece of cake. It comes with rich video editing tools and a customizable yet attractive video template, which can help everyone make stunning YouTube videos with great ease, even if a novice.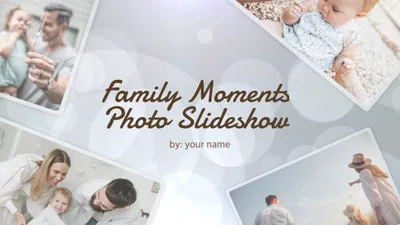 Family Moment Collage Slideshow
Pink Cute Heart Friend Happy Birthday Message Slideshow
Dynamic Health Fitness Tips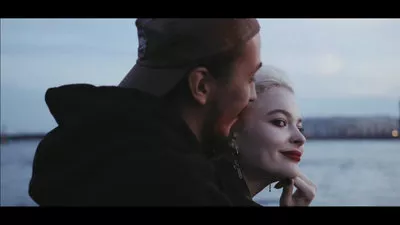 Golden Movie Style Proposal Video
More Features of FlexClip:
Millions of Royalty-Free Stock Assets - It integrated with resource-rich stock media providers to offer users royalty-free music, high-quality videos and photos.
Powerful Editing Tools Meet All Your Needs
- FlexClip's numerous powerful video editing tools can help you easily create compelling video content for personal or business purposes without any learning curve. Effortlessly cut,
trim
, and customize a video, or search related pro clips for various editing.
Cool Built-in Resources to Level up Your Video
- There is a fantastic collection of
text animation
, elements, transitions,
overlays
, etc., which you can use in your project for free to make a beautiful yet professional video for your YouTube channel as well as other social media.
Create and Share Videos Seamlessly - The cloud-based video solutions enable you to create videos on different devices. After crafting your video, easily share it via a link, or post to social media, like YouTube, TikTok, and beyond.
Your YouTube videos are bound to stand out with a tool like FlexClip. So, go for it, give that video the sleekness it deserves.