GoPro Quik is the free video editor app made by GoPro. The app was designed to facilitate novice editors to make stunning content in a fast, efficient manner. Its user-friendly features are the simplest to use. GoPro Quik is the software of many wonders, from trimming to rotating, editing, adding filters and text, and adjusting the speed.
Unfortunately, its desktop version was discontinued recently as the developer wants users to focus on their mobile apps. So, now the need to find better GoPro Quik alternatives arises. Today we will be discussing some of the top GoPro Quik alternatives, so your magical videos never stop. Let's get started without further ado.
Best Quik Video Editors Alternatives for PC
Best Quik Video Editors Alternatives for PC
Product 1: FlexClip
FlexClip is the best alternative for Quik video editors for PC. Its revolutionary features amazed us immensely, allowing us to make our content stand out and outshine others. Its user-intuitive design and the most comprehensive array of unique editing tools allowed us to create magic in no time. Moreover, the software generates results faster than all the available online tools.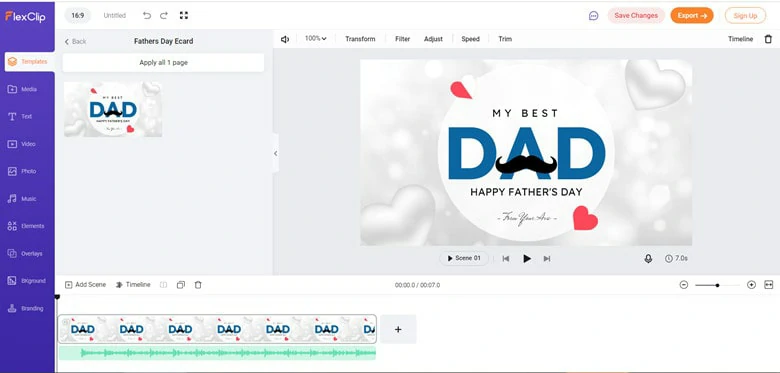 Best Quik Video Editors Alternatives for PC - FlexClip
Here are some of the top features of this Godsend software FlexClip:
No need to download and install any additional software.
Storyboard + Timeline Mode for both beginners and professionals.
Highly precise cutting and splitting of the video.
Save and download unlimited video projects.
Exports are based on the most common proportions, such as 16:9, 9:16, 1:1, 4:5, and 21:9 format.
Product 2. Openshot
Openshot is no ordinary editor; it is an editor that has some of the most powerful editing tools to offer. This cross-platform video editor can work on Linux, Mac, and Windows. Its ease of use and the ability to meet the basic video editing needs make it the #2 software on our list. All its features are directly displayed on the main interface, which you can customize according to your convenience. It has a robust animation framework; you can fade, slide, bounce, and animate anything in your video project. Use a preset or animate the playback speed and direction.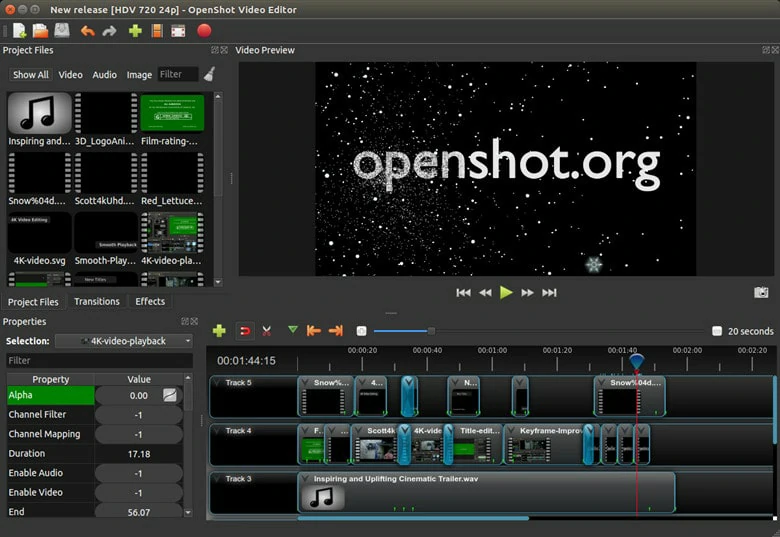 Best Quik Video Editors Alternatives for PC - Openshot
Pros
Non-linear Editor with Infinite Tracks
Does not watermark your content
Advanced software is available free of cost
Intuitive interface with the numerous tutorials to understand how the software works
Cons
It might freeze, lag, or quite suddenly while you are working
Product 3. Cyberlink PowerDirector 365
Cyberlink PowerDirector 365 is one of the best video editing tools against GoPro Quik. This software offers powerful editing features at a highly budget-friendly rate. Whether you are a professional editor or are looking to start your video editing journey, this software has the potential to become your best mate.
Its unique features include AI-style plug-ins and unlimited access to cyber link plug-ins and effects. It has three different modes timeline, storyboard, and timeline creator, allowing users to use the software at their convenience.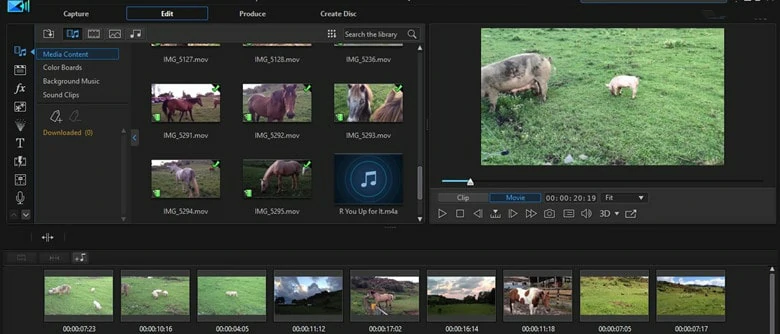 Best Quik Video Editors Alternatives for PC - Cyberlink PowerDirector 365
Pros
Quick and easy video and audio editing
Cons
Blurring features can be tricky
Requires more transition effects and animated text features
Product 4. Blender
Blender is free, open-source software that is highly popular for its 3D modeling and animations. But its built-in video editor is also equally impressive. The software has advanced tools that are sure to amaze you. Its masking and motion detection is other features to consider in this program. Its interface might seem slightly different, but you can use and learn it quickly. Additionally, the Blender community helps beginners immensely, and the many tutorials are of numerous help.
It is the versatility that makes it excel most free video editors.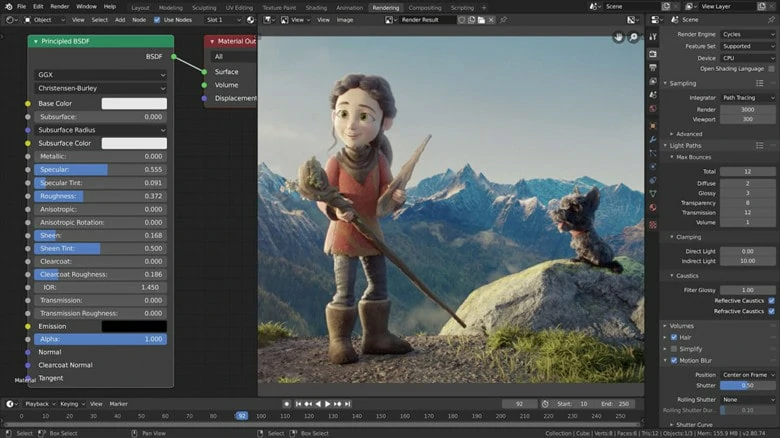 Best Quik Video Editors Alternatives for PC - Blender
Pros
100% free, clean and safe
Add effects to video clips with up to 32 slots
Organize video and audio clips by cutting, duplicating, and moving strips
Three types of editing visualization: live preview, sequencer, and preview/sequencer
Cons
Product 5. VSDC
VSDC is another potent tool whose features and intuitive user display make it easier for users to edit their videos in a clean, steady workflow. Its helpful features include fast importing, exporting, rendering, and easier adding of voice-overs. Additionally, it comes equipped with color correction, special effects, masking, and highlights and offers an easy facility for sharing videos on your favorite social media sites. It is a great video editor but is limited only to Windows users.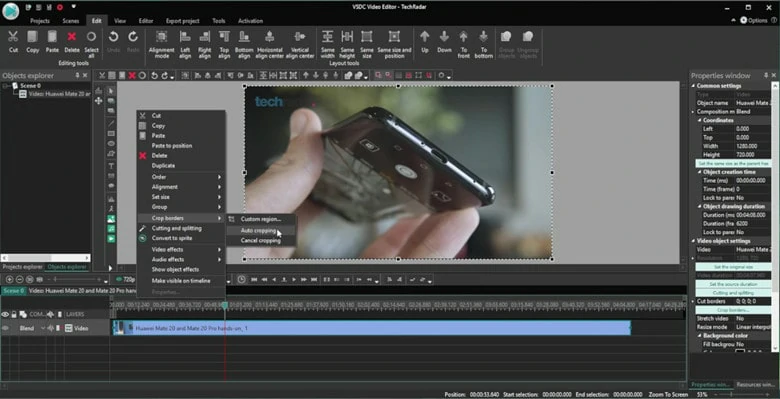 Best Quik Video Editors Alternatives for PC - VSDC
Pros
Video stabilization to fix video shaking issues
It can cater to the needs of both beginners and advanced users
Cons
It is heavyweight software that might slow down your desktop
Product 6. Vegas Pro
Vegas Pro has remained popular due to its contribution to making hit music videos and movies. The software promises professional video editing features that give full control to the user to bring their creativity to life. Through their comprehensive, easy-to-follow tutorials, even beginners can ace the software in no time. The software has excellent upscaling of low-quality videos that can be unscaled up to 4k level quality. Its iPad connectivity and easy collaborations in the case of large projects are also the application's core.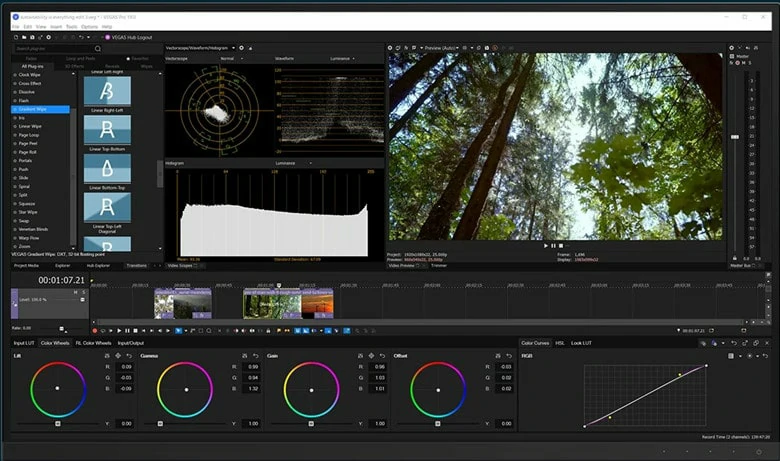 Best Quik Video Editors Alternatives for PC - Vegas Pro
Pros
Fast & Smooth Timeline Editing
Picture-In-Picture OFX Plug-In
Audio Editing and 4K support
Video Effects & Compositing Tools
Cons
No premium Consulting / Integration Services
Product 7. Adobe Premiere Pro
Adobe Premiere Pro is one of the most print-quality video editors in town. Its features are unbeatable, and its overall user experience is fantastic. The producers release frequent updates to keep the software ahead of the competition and ensure that the best user experience is delivered.
Its praiseworthy features include virtual reality support, an organized workspace, and intelligent audio cleanup. The package guarantees to make your vacation GoPro videos pop.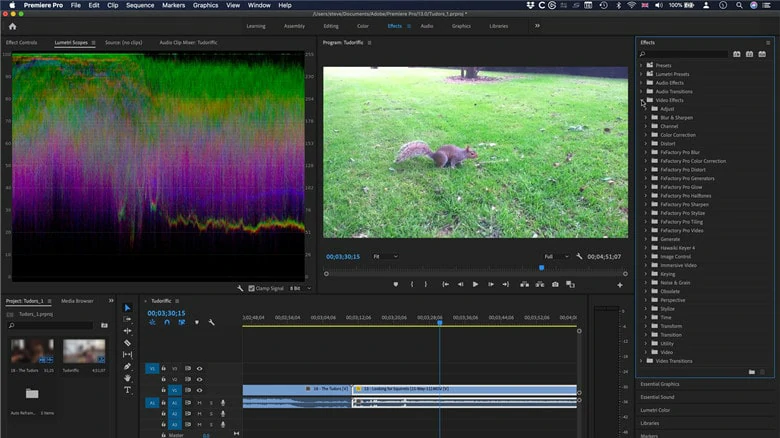 Best Quik Video Editors Alternatives for PC - Adobe Premiere Pro
Pros
Supports non-linear video editing
Compatible with Windows and macOS
High-end features, plug-ins, and presets
Cons
It might be complex for novice users
The Bottom Line
Capturing your precious moments in video is a highly satisfying experience. But when you have the most powerful software, you transform even dull moments into a record braking clip. All the software mentioned above are great GoPro Quik alternatives for PC, but we found FlexClip as the best tool for novice users and for the professionals who carve perfection only. Give it a try, and you will see yourself.