Summary: What's the best MP4 splitter? How to split an mp4 video with a free video splitter? Find your answers now. This article aims at providing detailed information related to the best free MP4 splitter.
Want to remove annoying commercial ads in an MP4 movie? Or need to split a large MP4 video into smaller fragments? You will need an MP4 splitter.
There are various video splitter software available, and you may have trouble in how to choose the best video splitter that can split your MP4 videos without quality loss at a fast speed.
In this article, we've picked 6 free mp4 splitters for you. All you need to do is choosing one MP4 video splitter from this tutorial and start split your mp4 files with great ease.
Also Read: How to Split a Video in iMovie on iPhone/iPad and Mac - Split Video Tutorial >
Highly Recommended MP4 Splitter - FlexClip
FlexClip is known as a useful video editor, and of course, it also performs well as an MP4 splitter. FlexClip video editor enables users to split a single MP4 file into parts in a simplified way.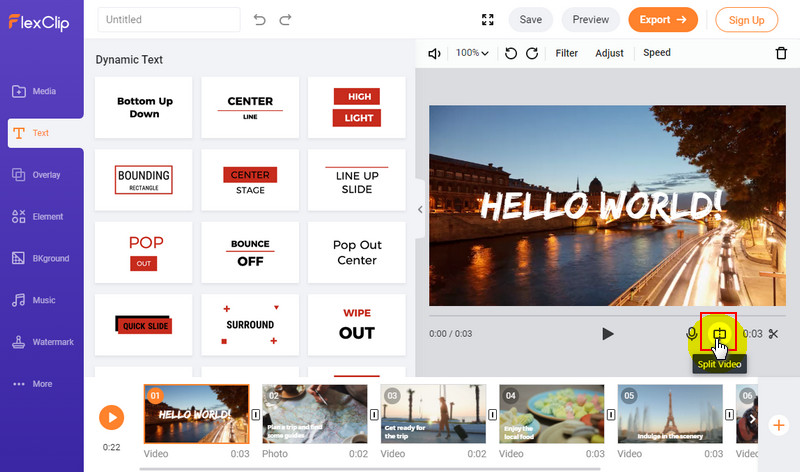 Image Board: Split MP4 with FlexClip
Additional options while using FlexClip Video Editor include trimming, cropping, merging and rotating MP4 video files, or decorate the video file by using special effects, transitions, and animated text, etc. You can also use FlexClip video editor to deal with the audio clips with the program, such as adjust the volume.
Top 5 MP4 Splitter Freeware for Mac/Windows
1.iMovie (Mac)
Most of you guys may be very familiar with iMovie, the famous native free MP4 video splitter for Mac and iOS. You can use it to split and cut the MP4 video file according to your needs.
Besides, iMovie also provides you with strong video editing functions. You can arrange your MP4 video on the timeline, add effects, and sound on to the part of the video you wish to edit and preview the final results.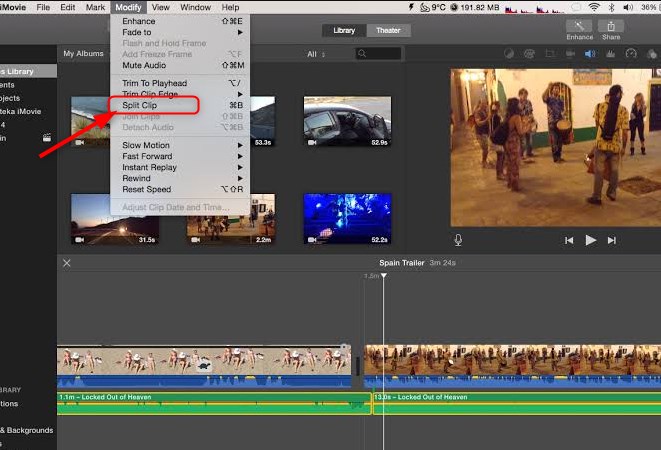 Image Board: Split MP4 with iMovie
2.Windows Movie Maker (Windows)
Windows Movie Maker is a common video editing program for Windows users before it has been removed from Windows 10 native program list.
But, you can also download and install it from the internet and use it as an MP4 splitter. Besides splitting the MP4 file, you can also make more edits to your videos with its comprehensive editing functions.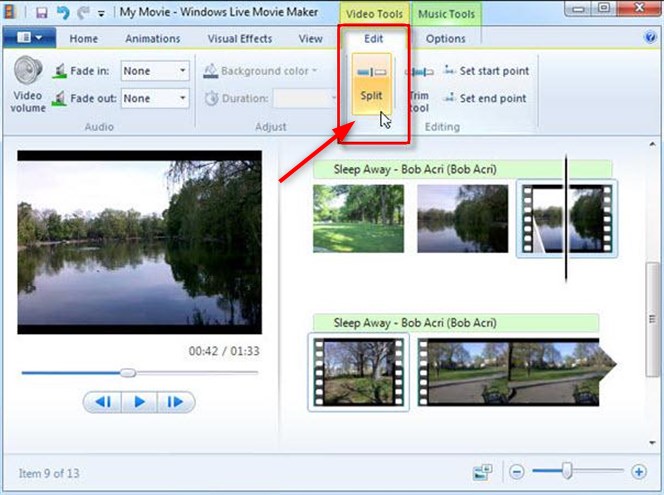 Image Board: Split MP4 with Windows Movie Maker
3.Avidemux (Windows & Mac)
This free MP4 video splitter, Avidemux, is available for both Windows and Mac. With its easy-to-use editing interface, it is possible to split MP4 videos in a few clicks even for a novice. Besides cutting, users can also add filters, encode, or decode MP4 videos before saving.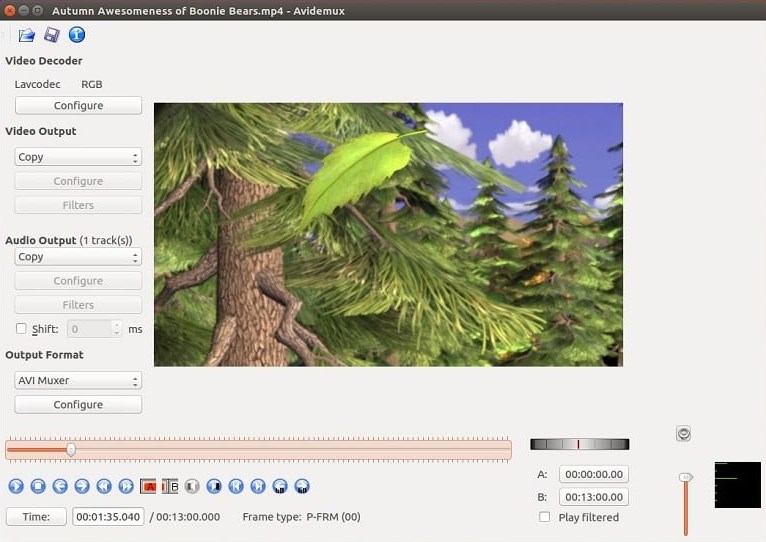 Image Board: MP4 Splitter: Avidemux
4.Lightworks (Windows & Mac)
Lightworks is a common-used video editing software which has both free and pro version. You can use the free version to split MP4 videos easily. The most important for this software is that the split MP4 videos can be saved without quality loss.
Image Board: MP4 Splitter: Lightworks
5.Filmora Video Editor (Windows & Mac)
Filmora Video Editor is a free MP4 video splitter. Besides splitting a video file, it cannot only split the MP4 video file but also crop, trim, rotate, and mergeMP4 video files on your Windows or Mac. You can also use Filmora to deal with the audio clips, such as increase or reduce volume, fade in or fade out, and equalizers, etc.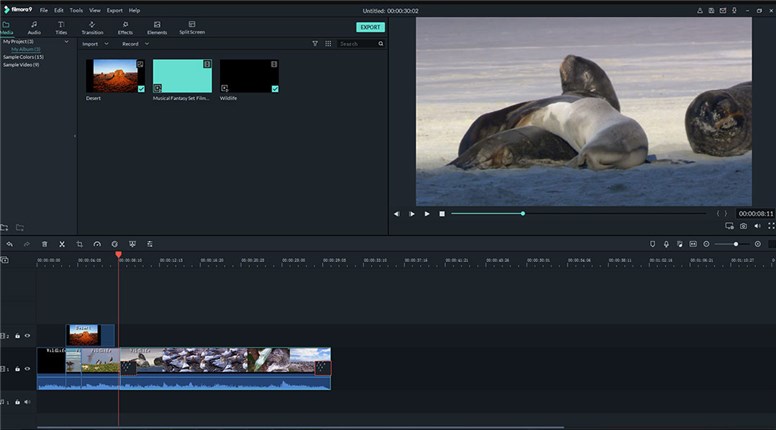 Image Board: MP4 Splitter: Filmora
Final Words
So, these are the excellent MP4 splitters that you can take good consideration. It's hard to say which one is the best MP4 splitter, yet you can choose the most suitable one based on your own needs.