Keeping fit has been a quite buzz recently. Due to the Covid-19 impact, people are becoming increasingly health-conscious, which drives an upsurge of body-building worldwide. For fitness center, it's a good chance to promote service, raise awareness and boost profits.
To get you pumped up about advertising your gym online, you'd better study some best gym ads examples and create your video to drive traffic and get new customers crowding your fitness center. So we'll show you 5 best gym ads and take you through how to make gym ads videos using a flexible tool. Let's explore it now!
The Best Gym Ads Examples:
Let's take a look at the best gym ad examples that will inspire you to create stunning gym ads.
1.Advertise Discount with An Appealing Video
Create a video like this if you want to launch the new gym center opening or dump up some publicity with a discount that gets people out of their homes and rushes to your health club. Use pictures or videos of your space to leave a lasting impression.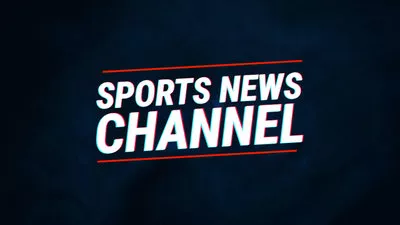 Dynamic Sport Intro
2.Celebrity Fitness Trainer to Attract Customers
Show how professional you are with a celebrity trainer video. It tells people you're an exclusive company to provide service at a high level. At the same time, it builds your brand awareness and gives people the impetus to become someone they aspire to be like. After all, seeing is believing.
Fitness Youtube Intro And Outro
3.Make Before-and-after Ads Video to Stimulate the Desire to Buy
Artists usually use visual shock to stand out from the crowd. This technique can also be applied to your gym ads videos, using the before-and-after video to let viewers feel the solid visual effects and stimulate their desire to purchase. It's the best way to convince customers to sign up for a new gym or workout class.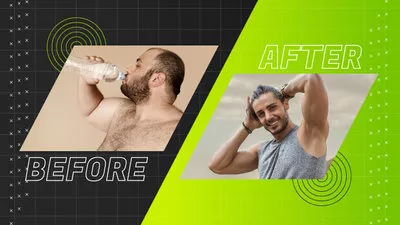 Black Green Fitness Before And After
4.Create Fitness Tips Video
The fitness tips video seems different from ads, but it's a great way to showcase your expertise and talent to potential customers. Give some information about things to look at before exercising and offer some suggestions to help people stay motivated for the gym. People who see these suggestions work for them will come back and seek more advice, which is an effective approach to increasing the conversion rate.
Dynamic Health Fitness Tips
5.Light the Passion for the New Comer
Gym ads with fast-beat music and visually stunning clips are more likely to keep enthusiasm high and stimulate customers' desire to choose your center. Create an ad with motivational undertone to ignite the feelings of achievement, success and happiness tied in with fitness. Refer to this example to get inspiration.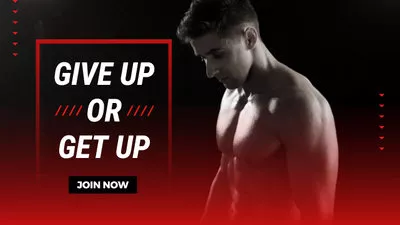 Gym Membership Offer
How to Make a Creative Gym Ad Easily
After seeing sorts of excellent gym ads here, it's time to put your new ideas into practice. You will learn how to make a delicate gym ad using the online video editor - FlexClip. It's user-friendly and offers everything to create stunning videos even if you've never edited one before.
For fitness users who have high standards of quality and flexibility, FlexClip provides extensive media stock, a royalty-free music library and massive elements like overlays to make your gym ads distinguishable. Besides, it comes with tools like filters, transitions, speed changer and animations to help you get a smooth flow. Let's get started!
Step 1
Go to the Editor Page
You can click on the Create a Video button to upload your shots or tap the Template option to select from 2500+ video templates.
Step 2
Upload Media Resources
Click Media on the left menu to import fitness shots from your PC or mobile to upload your assets. Once they're loaded, drag and drop them to the timeline.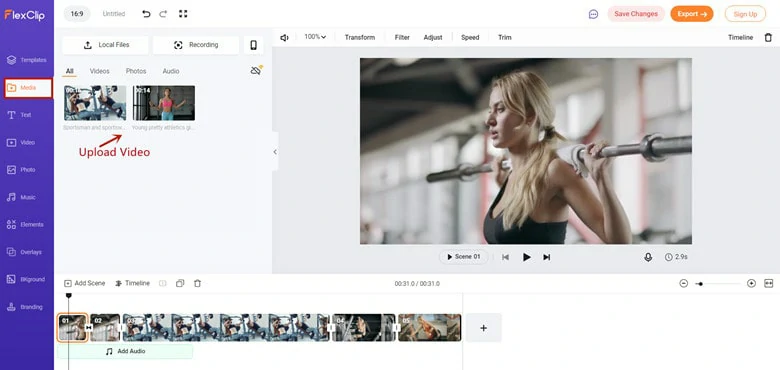 Upload Gym Video to FlexClip
Step 3
Edit the Fitness Video
Use the trimmer and split tool to remove unwanted things from your videos. To keep consistency in colors, you can use the Remove Background tool to change the image's color. Besides, go to the Text section to add any dynamic and fun text to your video.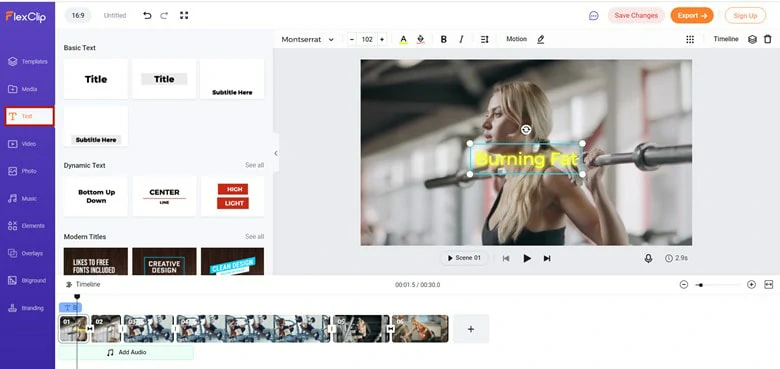 Customize Your Fitness Video
Step 4
Add Animations to Your Fitness Video
Row video seems boring! Add animations to make it come to life. Select any transition effect you like and apply it between clips. You can also animate photos with several effects. Customize as you like.
Add Animation to Your Fitness Video
Step 5
Add BGM to Your Fitness Video
Now it's time to add some music. Gym ads work best when the music is super upbeat and motivational. Click on the Media > Local Files to upload music from the local disk. Another way to add beats is to find audio from the music stock.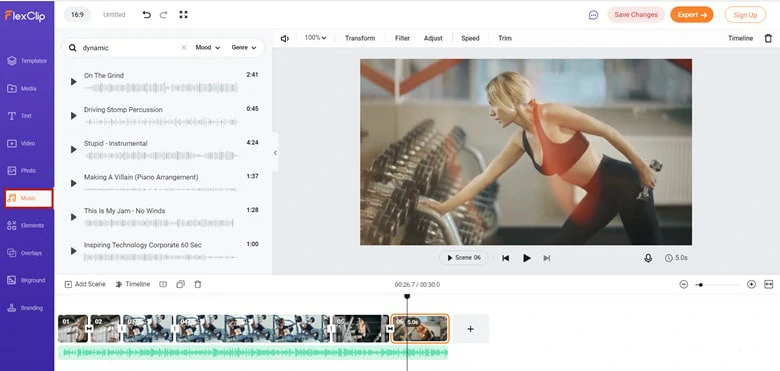 Add Music to Your Fitness Video
Step 6
Download and Export
Now you are done. Click "Preview" from the top right to preview your slide, and click "Download" or "Export" to either download it to your local disk or share it on any social video sharing platform.
The Bottom Line
If not for making gym ads videos, FlexClip is also the best video maker to create and design videos as you like. Give it a try and start to make your own videos now!