Add Music to Videos
Use FlexClip to add audio or music to a your video online for free. It works directly from your web browser, no downloading required.
What You Can Do with FlexClip Audio Editing Tools
FlexClip covers all your needs of adding background music to videos. It enables you to add audio in various formats and offer powerful editing tools to help you modify the music as you need. You can take advantage of this feature to create a music video or simply make the video more attractive.
Multiple Audio Formats
FlexClip supports various audio formats. It allows you to add sound in AAC, FLAC, M4A, MP3, OGG, and WAV formats. The right background music will help you kick the video up a notch. Upload your music file and add it to your video now.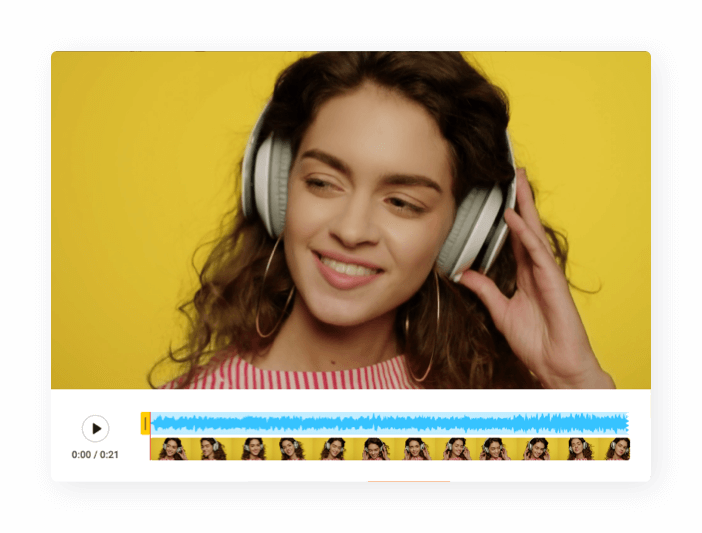 Online Audio Cutter
The audio cutter tool lets you trim your audio files at will without downloading complex software on your device. Simply drag and move the slider, you can set the beginning and ending time of the music. Then cut it and preview with the video to make sure that background music matches your video clips perfectly.
Easy to Use
The clean and straightforward interface makes it easy for you to edit the audio even if you are just new to the program. Whether you want to cut the music, adjust the volume or keep the music in loop playback mode, all these edits can be completed in seconds.