Want to get a video speed editor to change your video speed easily? Stop searching because we're going to show you the five best online video speed changers to help you speed up or slow down a video with ease.
We all like to watch these funny videos that are accelerated or slowed down. So many YouTube and TikTok influencers tend to speed up or slow down their videos to make an amazing effect and attract more viewers and fans.
It is easy to change the speed of the video in a great video speed editor. Here in this article, we'll show you five great online video speed changers to help you speed up or slow down the video.
Free Editable Templates You Might Love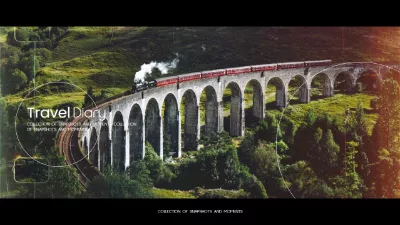 Favorite Travel Memories Photo Slideshow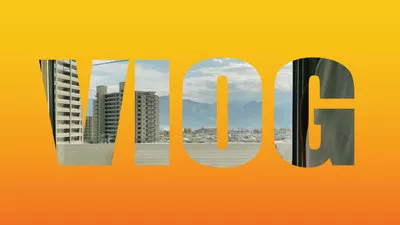 Music Beats Travel Photos Vlog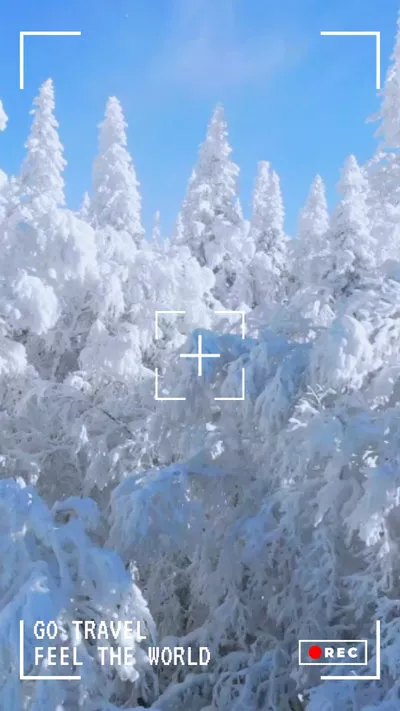 Instagram Reels Snow Mountain Travel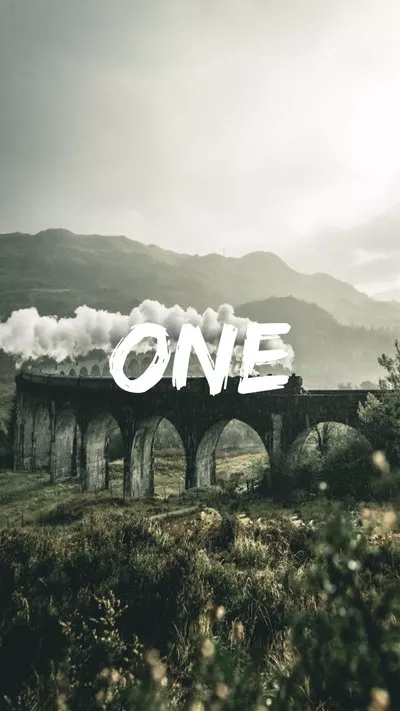 Rhythm Travel Vlog Social Reels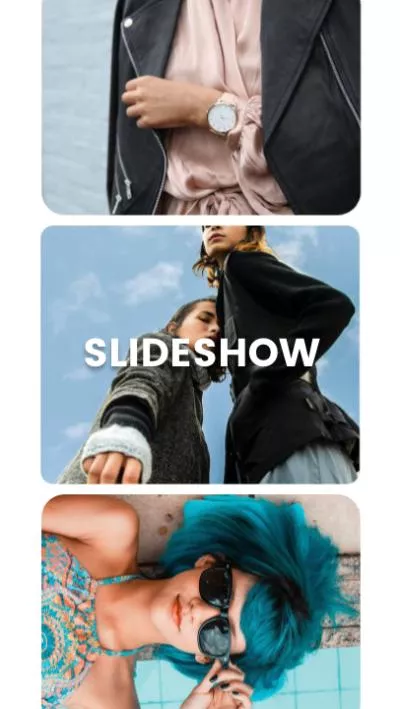 Dynamic Photo Collage Fashion Slideshow
You May Like: How to Reverse A Video Online for Free >
Online Video Speed Editor - FlexClip (Highly Recommended)
Looking for a free online video speed changer? Turn to FlexClip right now! Whether you need a normal speed changer to speed up or slow down the whole clip, or need the speed curve feature to change speed of any part of your video with a smooth transition, FlexClip can meet all your needs!
Seamlessly Change Speed of a Video by FlexClip's Speed Editor
Reasons for Highly Recommendation:
Flexible speed change options. You can use its the normal speed changer (0.2X-8X) to speed up or slow down a video as a whole; or use the advanced speed curve feature (0.1X-8X), including 6 preset curves, like Montage, Hero Time, and Jump Cut, to create one or multiple speed curves to smoothly change speed of any parts of a video on the intuitive timeline.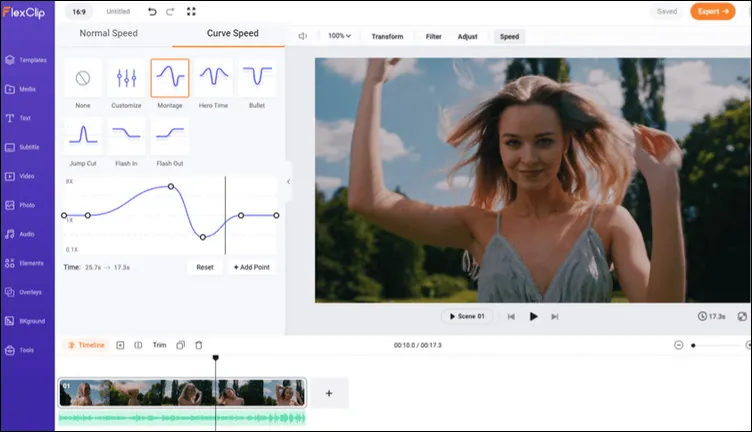 Image Board: FlexClip's Flexible Speed Change Options
Popular video formats supported. It supports all most the popular video formats like MP4, MOV, M4V. FlexClip's online video speed changer deals with nearly all videos!
Built-in video resources & effects. Millions of video assets and stunning effects to go along with your video speed change to add vibes and emotions to your video, such as using the transition sound effects like "whoosh", and "swoosh" sound effects for speed transitions, adding text animation to highlight your contents, and more.
Designer-made and fully-customizable templates. If you'd like to make a new video or edit your video into next level but get stuck? No worries! FlexClip offers thousands of templates covering kinds of occasions and purposes, like wedding, birthday, memorial, travel, sports, tutorial, podcast, and more, for your inspirations.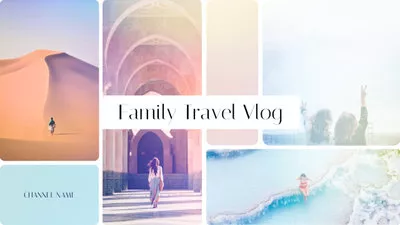 Family Travel Collage Vlog Slideshow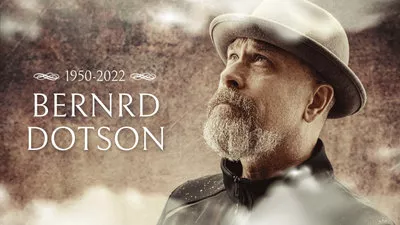 Memorial Funeral Slideshow Video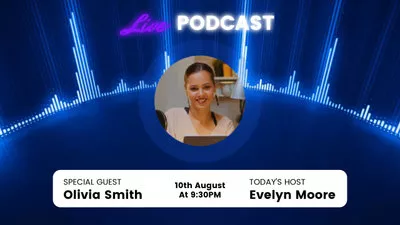 News Society Culture Podcast Youtube Intro Outro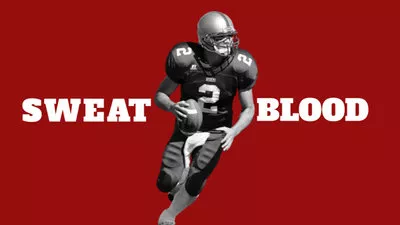 Sports Highlights
Advanced AI features. What's more, FlexClip also offers you diverse powerful AI tools to streamline your video editing process and save you tons of time and effort. From the AI video script generator to generative text-to-speech generator, AI auto subtitle generator to AI image generator, text-to-video generator, image background remover, and audio extractor, etc. you can unlock your creativity and create viral videos like never before.
Online Video Speed Editor - EZGIF
EZGIF is an impressive online video speed changer, which is capable of accelerating or speeding up videos online without downloading any app or registering an account. With this tool, you can set any video speed as you like, such as 1.2x, 1.5x, 1.8x, or 2x, and you can choose to keep the audio track at the original pace, change the audio speed together with video, or mute the sound.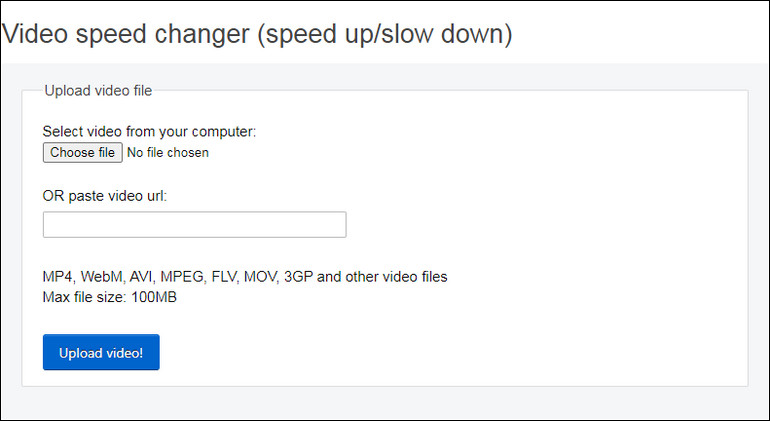 Image Board: Online Video Speed Changer - EZGIF
Pros
Support various formats
No watermark
Allow you to paste a video URL to edit it
Cons
Some ads on the web-page
Max file size is 100MB
Online Video Speed Editor - Kapwing
Kapwing's video speed changer is free, fully online, and compatible on any iPhone, Android, PC, or tablet. This simple tool helps you speed up and slow down videos in a matter of seconds. You can choose a speed as slow as 0.25x for a slow-motion video or as fast as 4x for an accelerated video. This online tool also allows you to download your video with no watermark, just sign in to your Kapwing account!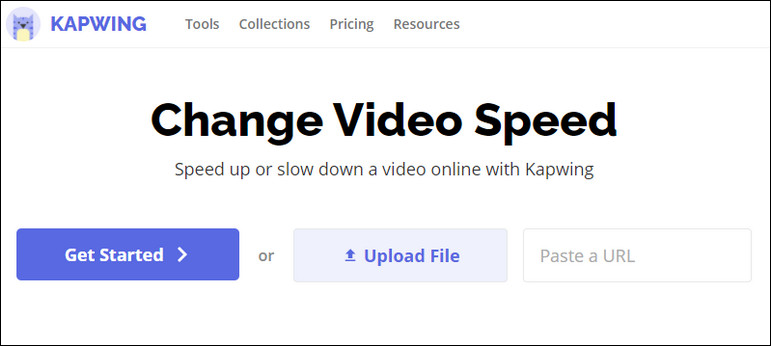 Image Board: Online Video Speed Changer - Kapwing
Pros
Customize video speed from 0.25x to 4x
Easy and free to use
Compatible on iPhone, Android, PC, or tablet
Cons
Sign in to remove the watermark
Uploading and process can take a lot of time
Online Video Speed Editor - Fastreel
Another online tool you can try to edit your video speed is the Fastereel video speed changer. It comes with flexible settings, which allows you to choose from multiple speed presets to make a regular speed video slower or faster. With Fastereel's video speed changer, there is no need to download or install a desktop video editor or converter to accelerate your video or make a slow-motion video.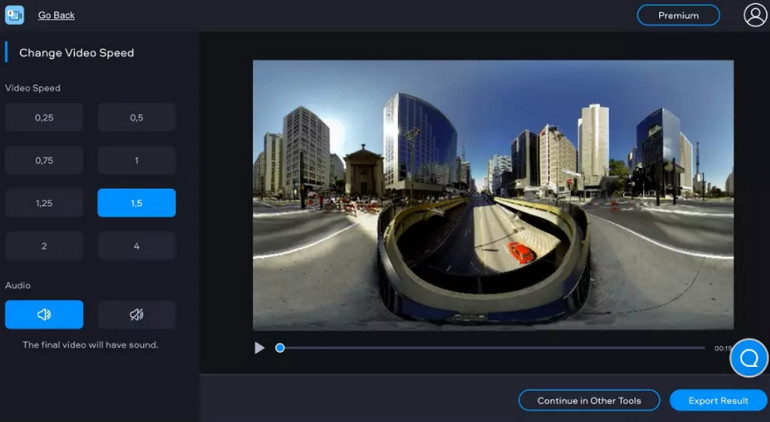 Image Board: Online Video Speed Changer - Fastreel
Pros
Adjust video speed from 0.25x to 4x
Easy and free to use
High-security level
Cons
Watermark on your video
Online Video Speed Editor - Clideo
As a professional online video editor, Clideo also provides you with an online video speed changer that lets you adjust your video speed by choosing to make it faster or slower in seconds! It offers six of the most commonly used speeds, or you can use the slider to choose the needed speed. You can upload a video clip from your computer, mobile device, Google Drive, or Dropbox. Also, you can add a URL of the video to start.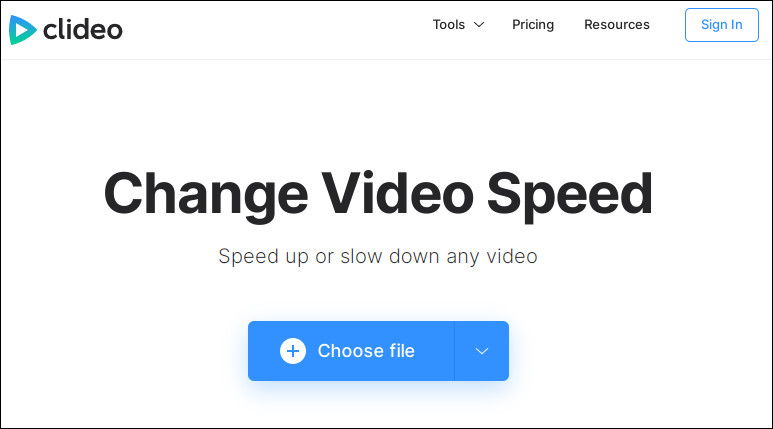 Image Board: Online Video Speed Changer - Clideo
Pros
Select the speed from 0.5x to 4x freely
Upload your video from various address
Support most video formats
Cons
Watermark on your video
Lack of additional video editing features
Conclusion
That's all for this post. All the online video speed changers mentioned above are helpful and free to use. As for which one is best for you, it depends on your needs. Just choose according to your needs. Do remember to have FlexClip a try as we highly recommended!