These days, most people watch video content on silent mode a lot of the time, but how can you understand a video that the audio is just as important as the visual?
As a creator or social media marketer, you need to make your content more accessible to everyone at any time! In this case, TikTok has introduced the new Auto Captions feature that automatically generates subtitles for videos, which allows you to quickly add auto captions to your video as a creator, and also give the option to enable auto caption or get rid off those live auto captions when watching a video on TikTok at any time.
Keep reading to learn how to add captions to your TikTok videos as a creator or viewer.
Contents:
Free Templates for Your TikTok Inspiration: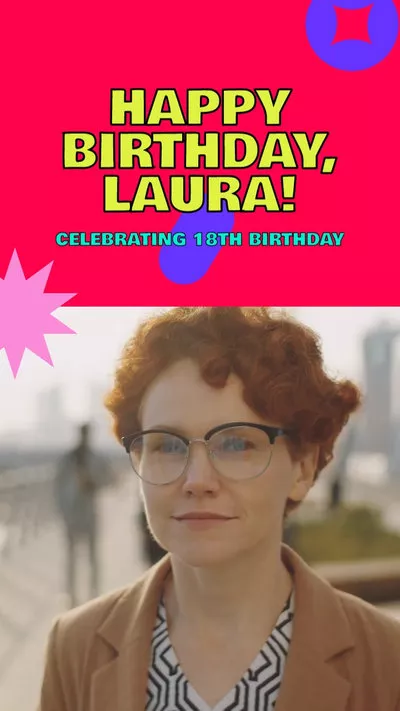 Vertical 18th Birthday Message Video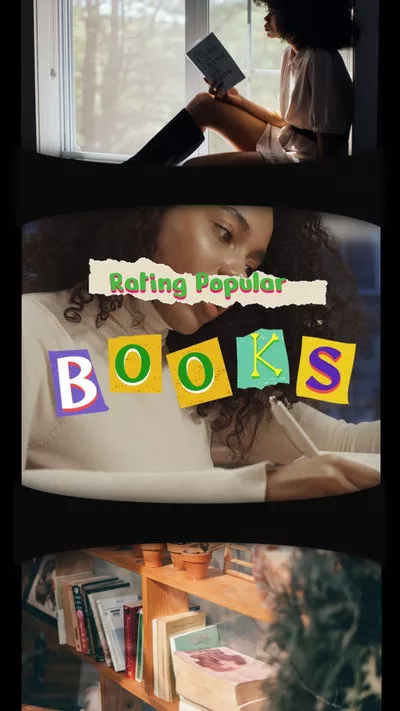 Rating Popular Books Tiktok Video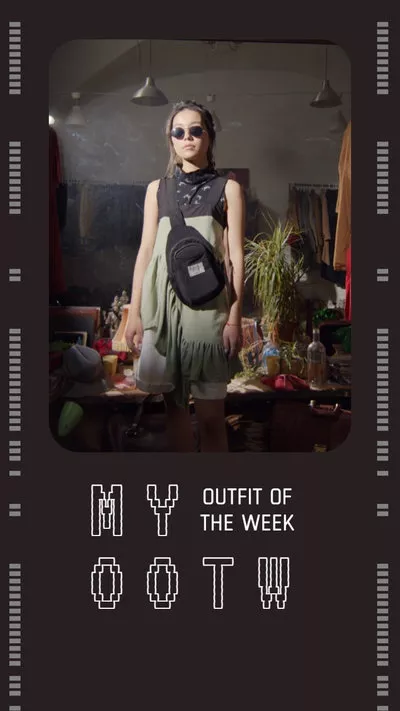 Film Style A Week To Wear
You May Also Like: How to Remove TikTok Video Watermark
Part 1 How to Turn on Auto Captions on Your TikTok Videos as a Creator
As a creator, you can enable the auto captions in your video during the content creation process and edit the captions for accuracy before you post your video on TikTok; just follow these steps.
Step 1
Capture a new video or upload one from your camera roll as you usually would, then tap the check mark to go to the editing screen.
Step 2
On the editing page, tap the Captions button on the right side of the screen, then confirm the setting and select the button to Turn on Captions from the popup.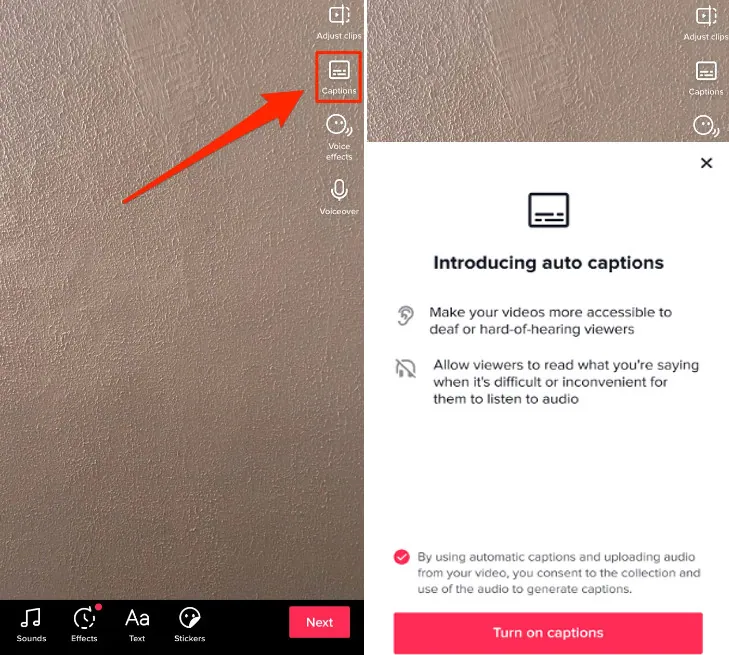 Turn on Auto Captions on Your TikTok Videos as a Creator
Step 3
Now, TikTok will automatically generate captions for spoken words and display them on your video for a preview.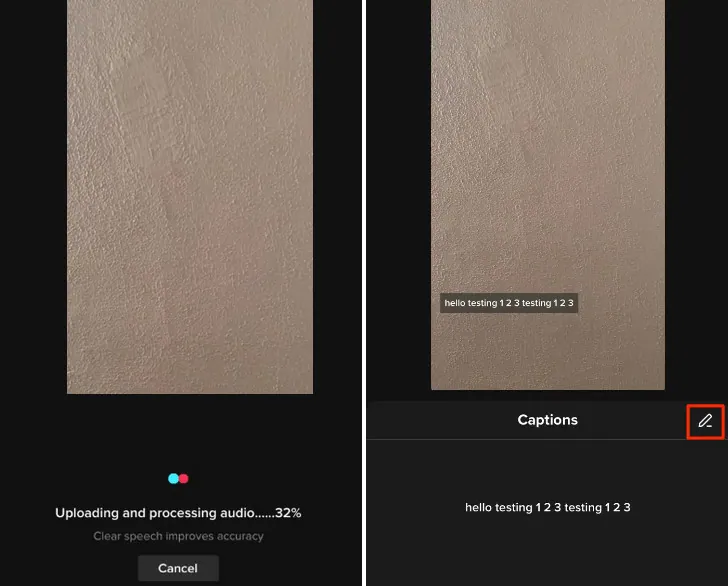 Generate & Edit Auto Captions on TikTok
Step 4
Then, you can tap on the pencil icon to edit the auto-generated subtitles: fix any misspellings, correct incorrect words, or separate lines that look too long.
Step 5
Finally, tap Save when you're happy with how your captions look, and proceed to tap Post to publish the video.
Quick Tips:
① How to Add Song Lyrics to Your TikTok Video
② How to Add Two Songs on TikTok Easily
③ How to Put Videos and Pictures together on TikTok
Part 2 How to Turn on/off Captions on TikTok When Watching Videos
TikTok also allows viewers to turn subtitles on or off, so we can choose to watch videos with captions on or off at any time. Follow the steps below to learn how to hide or display auto captions when watching videos.
2.1 How to Turn on Captions on TikTok
If you want to get captions on TikTok when watching a video, you need to check to see that the auto caption feature is enabled on your account first.
Simply tap Profile in the TikTok app, and click the hamburger menu in the top-right corner of the screen, then tap Settings and privacy. Now, check the Accessibility option here. You'll see the option to Always show auto-generated captions, just make sure the button is switched on.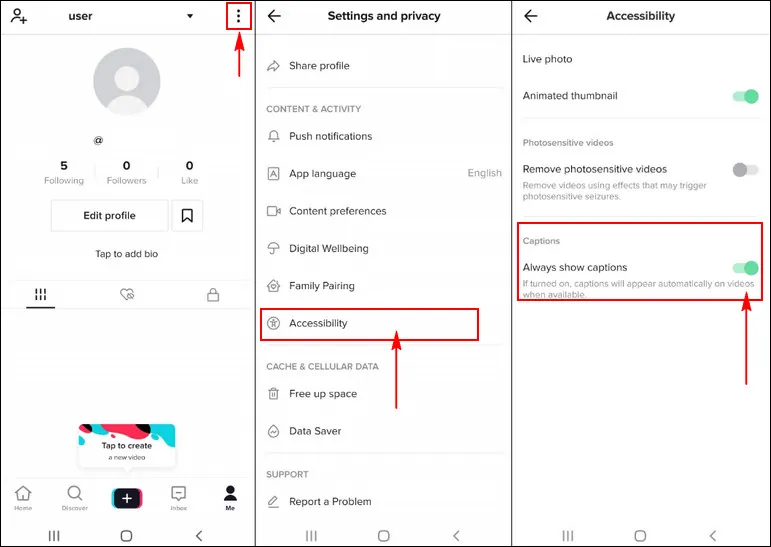 How to Turn on Captions Setting on TikTok
Now, you can go to your TikTok feed to watch a video with auto captions. Select the video and tap the captions icon(a small text box) on the left of the screen, just above the video description, then the auto-captions will now appear on the screen.
How to Turn on Captions on TikTok
2.2 How to Turn off Captions on TikTok
While not everyone loves or needs the auto caption when watching a video, so some of you guys may want to know how to hide the caption or turn off the auto captions.
If you prefer to watch a video without auto captions, you can get rid off the caption on individual videos with clicks on the screen. Simply tap on one of the captions on the screen, then it will give a Hide Captions button for you to turn off the auto subtitle. Just tap it, and the captions will then disappear behind a small text box.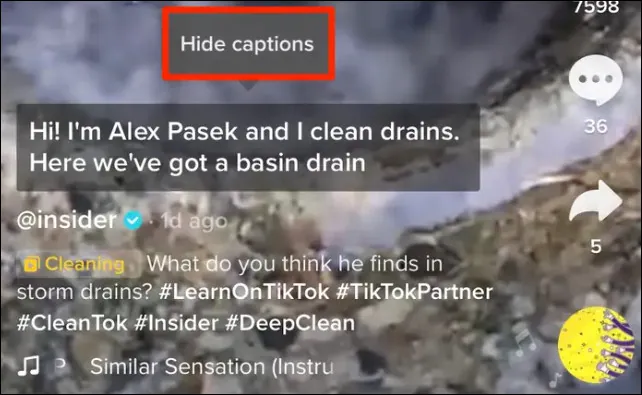 How to Hide Captions on TikTok
What if you want to turn the auto caption feature off completely? Just go to your Settings and privacy and tap on the Accessibility tab as you turn on this feature, but here you need to toggle captions off.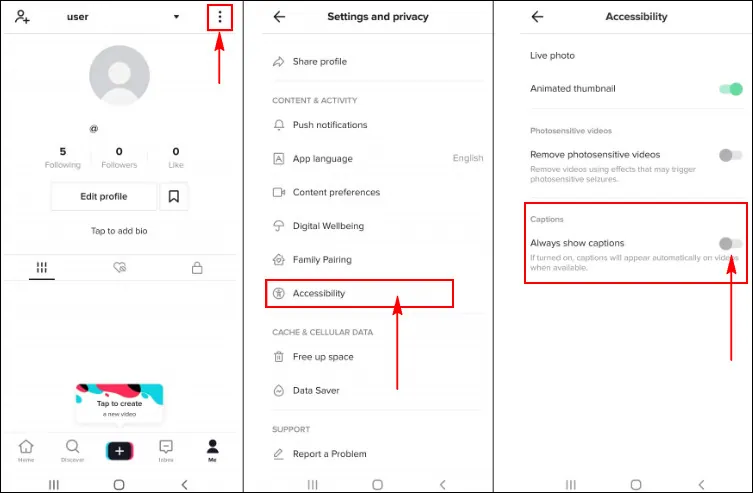 How to Turn off Captions Setting on TikTok
Bonus: Another Way to Make Auto Generated Captions TikTok on PC
Besides using the built-in caption feature of TikTok to automatically add captions to your video, here, we'd like to share another easy way to help you make/edit your TikTok video and add auto subtitles quickly using the versatile FlexClip video maker.
FlexClip offers a powerful auto AI subtitle generator to help you automatically add open captions to your videos with a single click. It can identify audio content in 140+ languages with multiple accents of your videos and automatically transcribe it to text in high accuracy and exact timestamp. Besides, it allows you to customize text styles, color, align and change the subtitle length.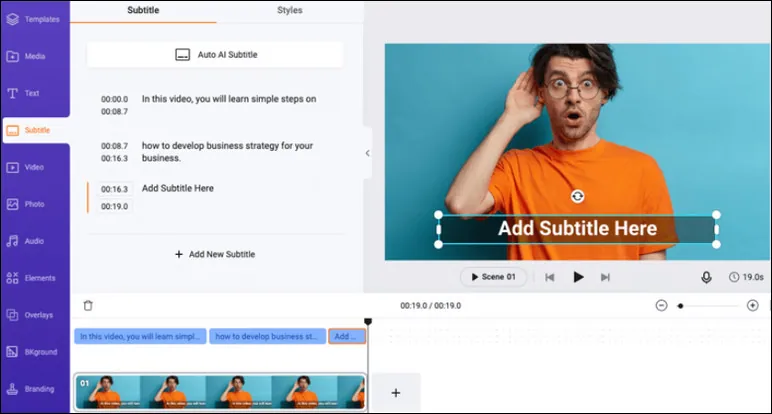 FlexClip Auto Subtitle Generator for TikTok
Moreover, it provides stylish text overlay, adjustable templates, various advanced editing tools, an extensive media library, and royalty-free soundtracks to help you unleash creativity for creating stunning TikTok videos. Once done, you can quickly post it to TikTok on your computer with FlexClip's easy social-share feature.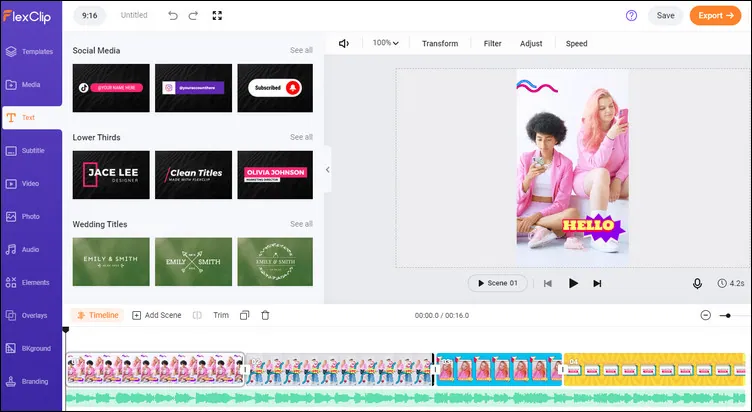 FlexClip Video Editor for TikTok
Just come to check out more powerful features, stunning effects, and gorgeous video templates to make your next TikTok video with FlexClip right now!