Everyone has seen speech bubbles. A speech bubble is a round or similar shape that is next to the head of a character in a video or photo. They are used to show what the character is thinking or saying. They, also known as speech balloons, word balloons, or dialogue balloons, can be used in any subject - a person, a dog, a cartoon character, or even an inanimate object.
Among the market intermingling with the good and the bad, what are the best speech bubble makers to help create excellent word bubbles? No need to do endless searching. Here is a list of the best speech bubble makers online. Give them a try and decide which one is the best.
Also Read: How to Make Lock Screen a Video on iPhone >
Here are excellent speech bubbles, edit them!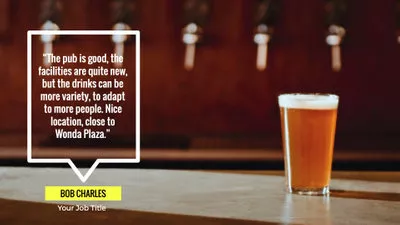 Pub Testimonial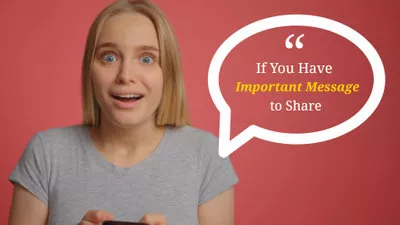 April Fool Message
Top 1. FlexClip
FlexClip is an excellent video editor that helps you make speech bubbles. You can draw one with the shapes provided or directly apply the dynamic speech bubble templates to your media resources. Stylish and rich fonts are available for everyone to insert interesting information. Powerful editing tools can help you level up speech bubbles or your videos in several clicks.
Here is how to create a speech bubble with FlexClip.
Step 1
Click on the Create a Video button to start from scratch. You are also welcomed to browse some video templates to get inspired.
Step 2
Go to the Media option to upload your video or photo to FlexClip's video editor from your Local Files, then apply them to the storyboard.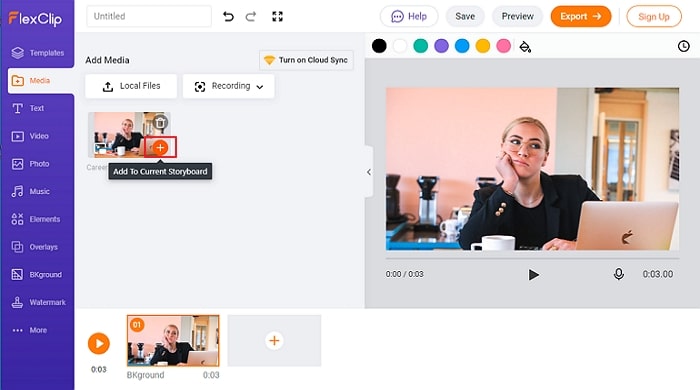 Speech Bubble Maker FlexClip - Step 2
Step 3
Go to Elements to choose the Bubble Template for Your video/pics.
Step 4
Next, go to the "Text" option and browse through the text effects and find the Speech Bubbles or Comic Bubbles to pick your desired text bubble effect. Just enter the text inside the bubble by double-clicking the textbox.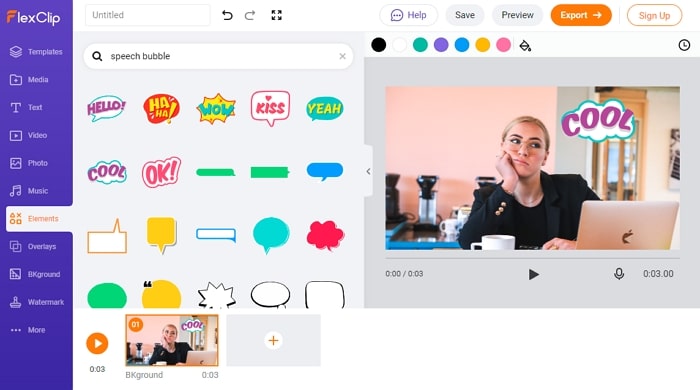 Speech Bubble Maker FlexClip - Step 4
Here are more edits you can make: Set background music, add transition effects, filter effects. Change video speed, do the voice-over, add a logo. Add funny emojis/stickers, subscribe buttons, etc.
Step 5
Preview your video and once it's good to go, click Save.
Top 2. Phraseit.net 
Phrase.It is a simple and free speech bubble photo generator. It's also fairly easy to use for beginners and non-techie people. You can add speech bubbles to photos and create your own comic strips online within seconds. What's great here too is that it's free to use with no sign-up required.
Adding speech and thought bubbles to your photos is super easy with PhraseIt. As a first step, you choose whether you want to upload a photo or if you want to work on a random photo from Phrase.It's stock photos. You can then use their online image editor to drag and drop different speech bubble clipart options on the photo. Then you can add the text into the speech bubble which is a pretty straightforward process. 
Other features of Phrase includes arranging multiple photos to one single cartoon strip. This feature turns phrase.it into a full-fledged comic strip generator.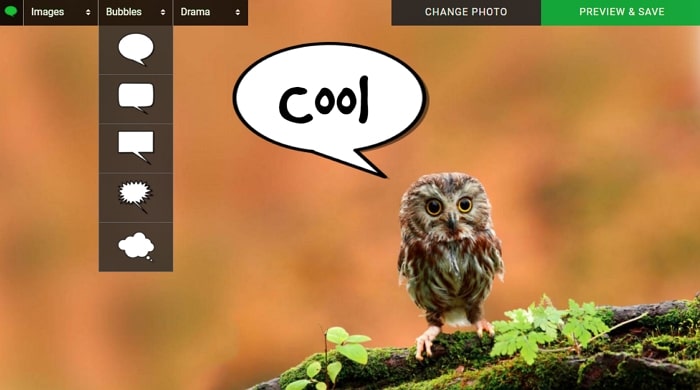 Speech Bubble Maker Phraseit
Top 3. Clip Art Best 
Another free speech bubble maker online is Clip Art Best. It doesn't require any sign-ups and is pretty beginner-friendly to use. However this tool doesn't have as many features as compared to the previous two options above.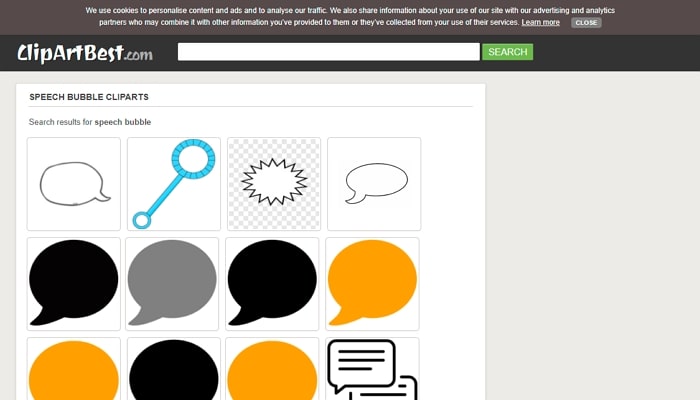 Speech Bubble Maker Clip Art Best
Top 4. Canva
Canva is one of the most popular online editing tools. It has both a free and paid version. Although the free version doesn't have watermarks when you download the photo or video, there are some elements that are not available on the free version.
Canva Pro's price ranges from $12.99 USD per month for the first user, then $6.99 per month for each additional user. It is worth the price if you need access to premium 420,000+ templates, 75+ million premium stock photos, videos, audios, and graphic elements, 25K+ audio tracks, 3000+ fonts, 100 GB storage, unlimited folders to organize your designs with better collaboration tools and advanced time-saving features.
Canva has so much more to offer aside from being a speech bubble meme generator:
Reasons for Recommendation
Design options for your graphics. 
Create templates like Powerpoints, PDFs, and Presentations.
Edit and convert your PDFs into online designs.
Let your words flow with Canva's Text Animations.
Edit your photo by adding texts, filters, frames, and elements.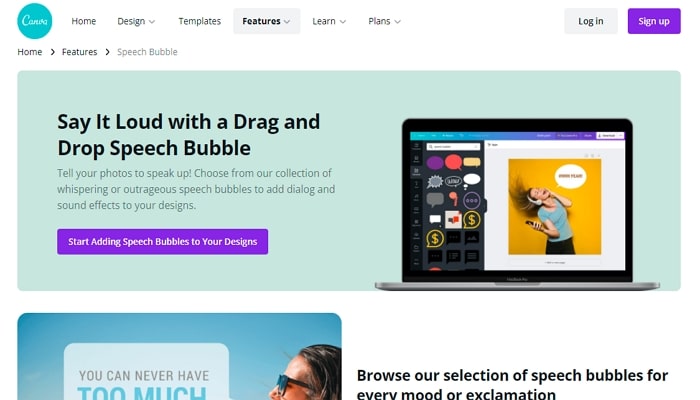 Speech Bubble Maker Canva
Top 5. Photofunny
Photofunny.net is a completely free photo editor with which you can create fun effects with your photos. You just have to upload your photo and apply the available elements, designs, and filters.
It's a free and easy-to-use online app that also includes speech bubble meme generation. The downside though is that there are not as many options to choose from as compared to the previous options mentioned above.
But what we like about Photofunny is its other unique features that you can play around with. These include:
Create a birthday card from their available templates.
Add frames to your photos.
Create Valentine's Day or Christmas cards.
Create photo collages and montages.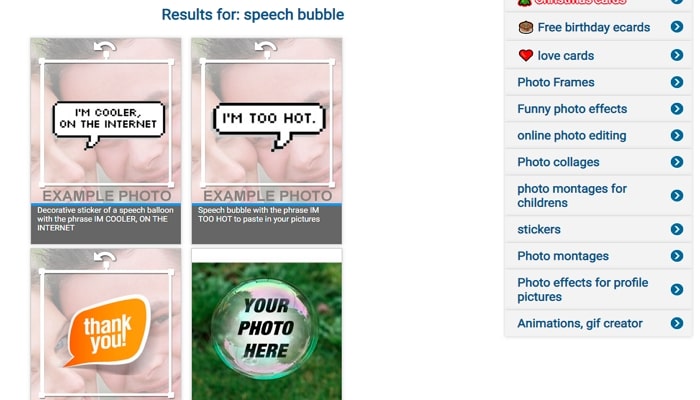 Speech Bubble Maker Photo Funny
The Bottom Line
With so many options in the market for online speech bubble generators, these five picks are a great place to start. Hopefully, with the tool and steps we shared, everyone can add the text bubble to a video or image with great ease. Try FlexClip to add speech bubbles to your videos or pics! Make your characters talk right now!