"How to fill the lateral blanks of a vertical video?"
If you accidentally record a video on your Phone in vertical mode, you end up with two black sides on either side of the video when viewing it in widescreen. Then most of you guys may try to change the video aspect ratio to a horizontal one to get rid of those black bars. Of course, you can do it this way, but the frame in your video will be cropped, and some visuals will go missing.
So here, we're trying to share a better solution: fill in the sides of your vertical video with a background and also make it far more appealing with creative edits, just like the example below.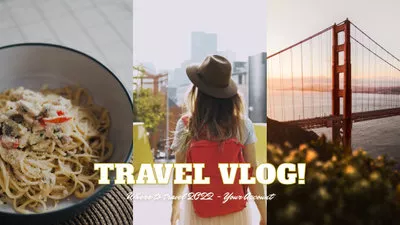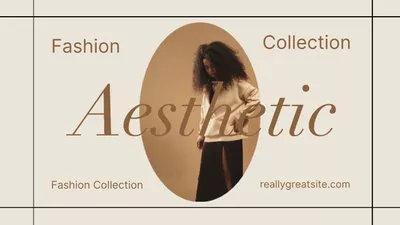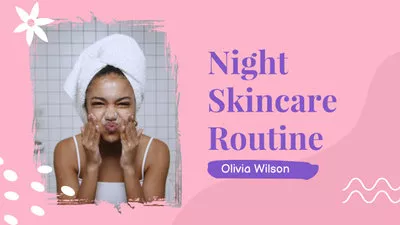 Keep reading and learn how to fill in the vertical sides of the video in simple steps.
Can't Miss: How to Change Aspect Ratio in iMovie >
How to Fill Black Sides of a Vertical Video Online
The online video editor, FlexClip, works best for you to fix the vertical video with black sides simply by adding any background you like.
It can not only fill the black sides of a video but also help you remove black bars and perform many other edits: trim or cut the video, combine several visuals and audio files, change the aspect ratio, add various effects, and many others.
Now, check the simple steps below and learn how you can fill in the lateral blanks of a vertical video and get more.
Step 1 Upload Your Video to FlexClip
Click the Get Started Now button below to access the FlexClip video editing page. You're also welcome to view some templates for inspiration.
Once you access the editor, go to the Media section and start uploading your vertical video, you can upload from your computer or mobile device, and also have the option to import files from some third-party platforms, like Google Drive or Dropbox.
To start editing your vertical video, drag the uploaded video from the Media to the canvas or click the Add as Layer icon directly, then drag and adjust the blue rectangle to make the video in any size or location you want on the preview canvas.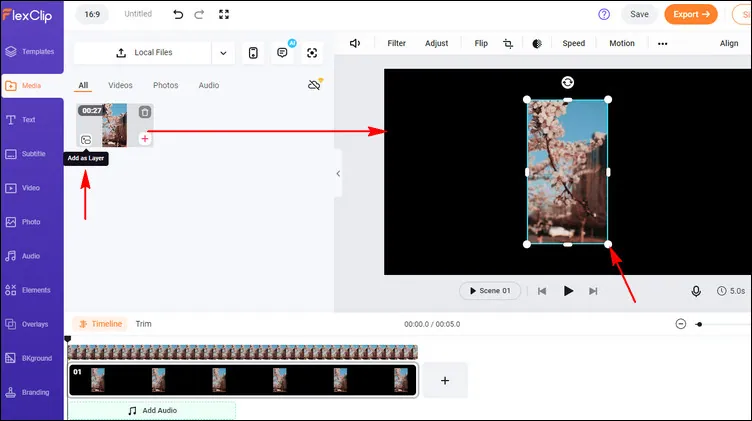 Fill in Sides of Vertical Video - Upload
Step 2 Change or Add a Background to Fill the Black Sides
Now, we can start filling in the black sides of the vertical video. Here you can simply change the background color to make it fit your video or try to add a new background to the video and make it more creative. Before you go, remember to adjust the duration of the background to make it the same length as your video.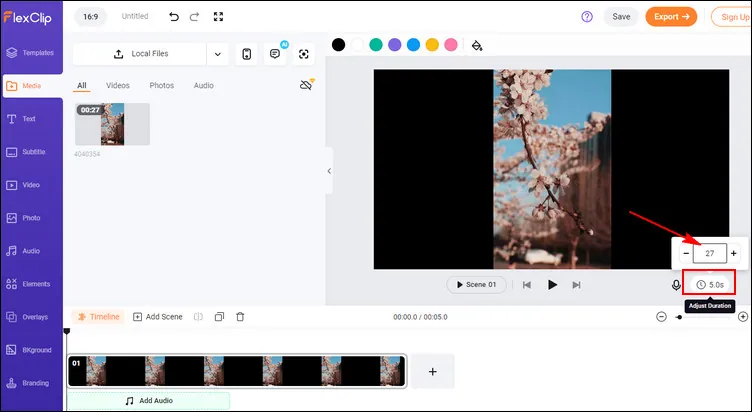 Fill in Sides of Vertical Video - Adjust Duration
If you're trying to use a simple colored background, just go to the top menu and find the Background color icon to pick any color you want for the background of your vertical video.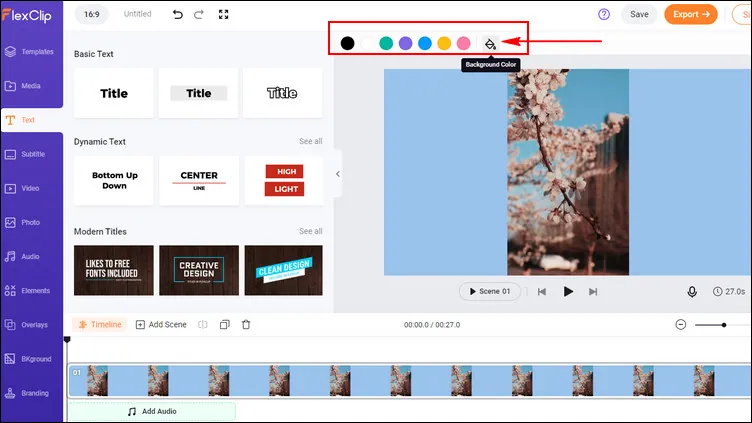 Fill in Sides of Vertical Video - Change Background Color
Also, you can add a background image or even a video clip as the scene to the timeline to fill the black sides of the vertical video on the canvas. If you're looking for a blurred background, you can also search for some great assets in FlexClip's extensive media library. Or you can even add your vertical video to the timeline and use it as the background directly, and if you want a blurred background, you can check the Zoom icon to make the background clip a bit blurry.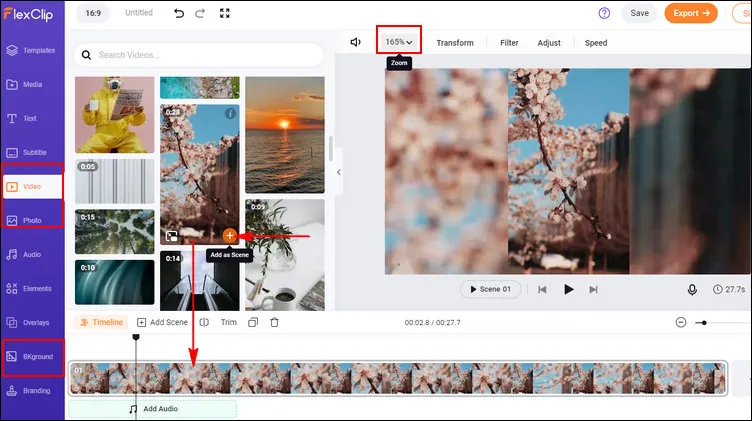 Fill in Sides of Vertical Video - Add Background
Pro Tip: if the video you added itself has black sides attached already, you can use the crop tool of FlexClip to get rid of the black sides first and then start adding a new background to fix it.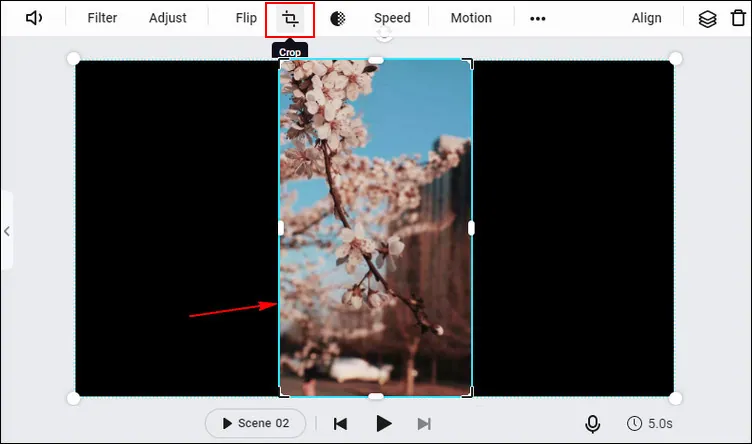 Fill in Sides of Vertical Video - Crop Black Sides Out
Step 3 (Optional) Make More Creative Edits
You can make more edits to level up your final video when you get the background ready.
FlexClip offers various editing tools and stunning effects to help you edit your video in any way you want. You can crop your vertical video into some creative shapes, and add some in/out animation for the video, like fade in/out and more. You can also add some animated text and elements, including some emoji stickers, like or subscribe buttons, and more social icons to furnish your video.
Step 4 Save or Download Your Video Project
Once you've done the editing, you can click the Preview button to check the final effect. If you're satisfied with it, just hit the "Export" button and select the output resolution to save your video, or you can easily share it via a link, or post it to social media and beyond.
Final Words
That's all for how to fill in the sides of a vertical video online for free. Hopefully, after reading this post, you will no longer worry about the black sides of your vertical video. By the way, FlexClip is a powerful video editor/maker that helps you easily create stunning videos. Try it for FREE!