It is true that all editing tools can come at different subscription prices. While some require a one-term subscription, others come as monthly or annual packages. It can range from $6 per month to $40 per year. In other cases, you can get one for $200+ for a lifetime package. But the funny part is that of all the hundreds and thousands of video editing software out there, the features are similar.
To help you choose a cheap video editing software, we have, in our usual manner, carefully selected the best cheap video editing software out there. All you need do is to choose the ones that fit your budget and go with them. But also remember that the prices might change over time depending on the economic situation. Just follow the list we have detailed below.
Best Cheap Video Editing Software to Get
Best Cheap Video Editing Software to Get
1. FlexClip
Price: Free to download low-resolution video, subscription plan starts from $5.99
FlexClip is one of the best cheap video editors around used by over 6 million video editors worldwide. It comes with virtually everything you need to create a perfect video, from easy-to-use video editing tool, like trimming, filters, changing video speed, to generating short links and one-click share to YouTube feature. And the most interesting part: it has cloud storage technology. That means any edits will be saved. You can always come back for the draft.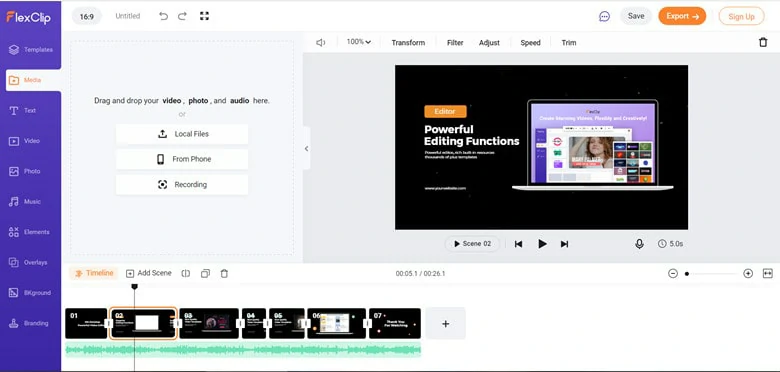 Cheap Video Editing Software - FlexClip
2. iMovie
Price: Free on all Mac devices.
The iMovie video editing tool is a powerful editing software product of Apple Corporation. It usually comes with every Apple computer, but one can also download it from Play Store. The iMovie app has the same feature as FlexClip, but unlike FlexClip, it is not online-based and is completely free – as in, no subscription whatsoever. This tool is so powerful that users are advised to have intermediate computer knowledge before they can properly use it. Again, it is pretty fast, but you just have to make sure your computer storage is free enough to contain the size.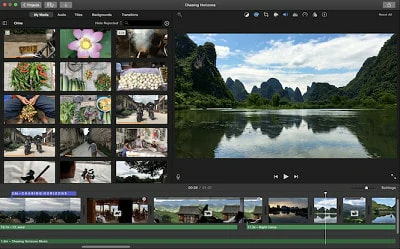 Cheap Video Editing Software - iMovie
3. Adobe Premiere Pro
Price: Subscription starts from $20.99 per month.
The Adobe Premiere Pro is a product of Adobe Acrobat Corporation. It won't be fair if we compare it with either iMovie or FlexClip because of its complex nature: it has quite a complex user interface because there are too many powerful tools out there. Some people even say that this tool is too powerful for an amateur. Also you will need a lot of space in your system to guarantee a fast response. But don't expect it to be as fast as FlexClip. Anyway there is a huge difference between online video editors and those that come as apps.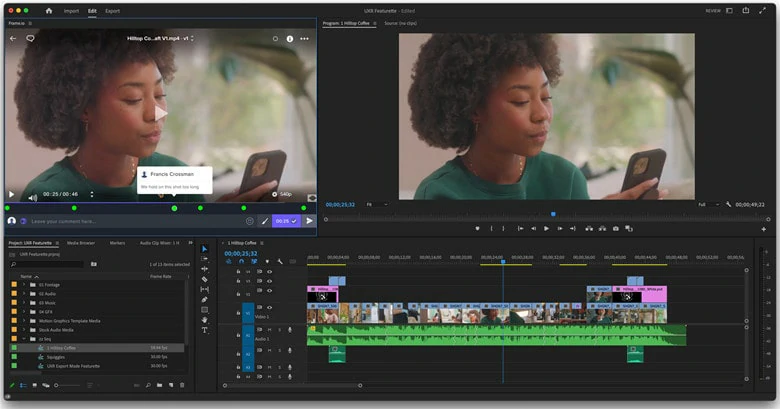 Cheap Video Editing Software - Adobe Premiere Pro
4. Davinci Resolve
Price: $295 for the whole package
If you are ever in need of a combined editing tool, you should make Davinci Resolve your best bet. This powerful tool has what it takes to seamlessly perform tasks like color correction, adding motion graphics, visual effects, and audio post-production. And you might also want to clean up your space on your computer; you need all the space to experience the speedy response of this video editing app tool.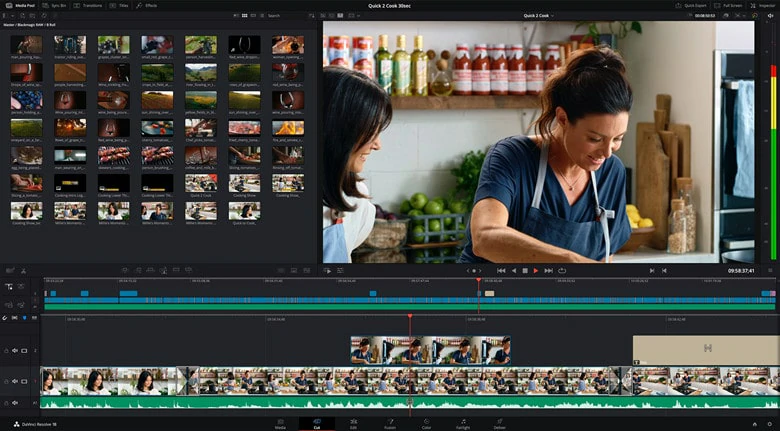 Cheap Video Editing Software - Davinci Resolve
5. VSDC
Price: Free
VSDC is a free video and audio editing suite used by most music producers that use it to edit music videos. It comes with powerful editing features and is programmed with a user-friendly program that helps first-time users easily get acquainted with the tool. The VSDC is not only made for video editing; it is an excellent way to enhance audio quality, record voice-over and capture the desktop screen. Although it has similarities with FlexClip when it comes to the free features and fast response, it can be compared with the iMovie in terms of powerful performance.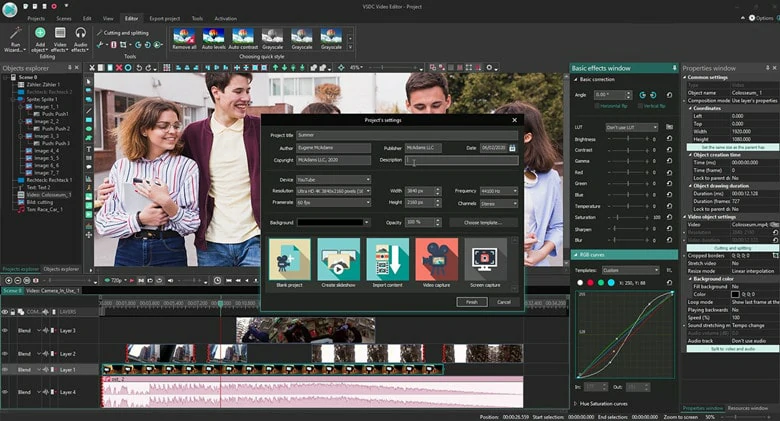 Cheap Video Editing Software - VSDC
6. Blender
Price: Free
Blender is not just any video editor you see regularly; it comes with a built-in video sequence editor that helps users perform simple editing actions like cutting and splitting the videos to perform a more complex task. And yes, Blender is free, and like FlexClip, it has some really great textual options that allow users to choose the one that best fits their videos. And the fact it is online based makes it even more useful, meaning that you won't have to worry about it occupying a larger portion of your computer space – it also means that the response time is pretty fast compared to what's applicable to iMovie and Premier Pro where you have to make a download first before you could use them.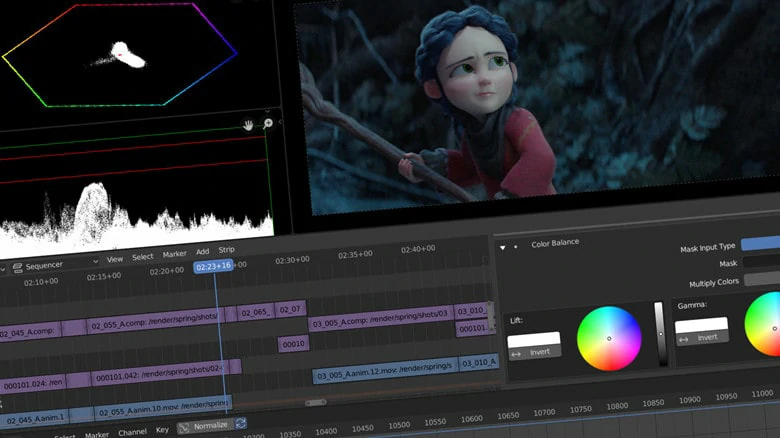 Cheap Video Editing Software - Blender
7. Filmora
Price: Subscription plan starts from $49.99
This is regarded as the simplest video editing software to use, especially if you are an amateur. It is designed to be compatible with Windows and iOS platforms and can also be used to edit audio. Filmora is a downloadable video editing platform. Filmora has a download size of 70MB and has already gotten over 50 million downloads on Play Store. As for the response speed, very fast – but you might want to clean up your storage space to accommodate the weight.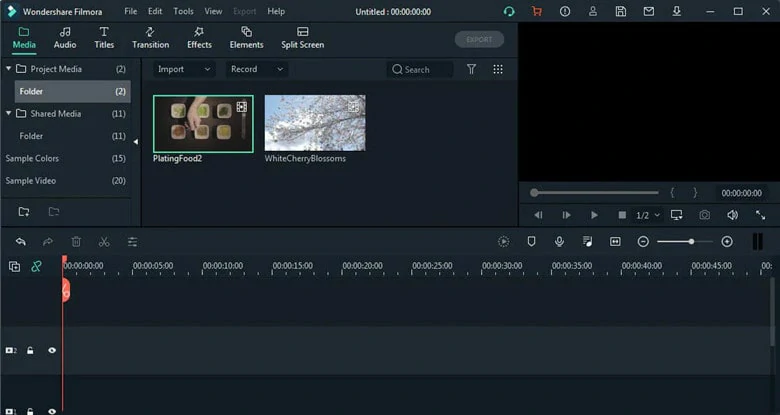 Cheap Video Editing Software - Filmora
8. HitFilm Express
Price: Free
HitFilm is another free video editing tool that allows you to make the best of your videos. It has built-in assets that make the video editing procedure feel seamless. You will have to download this tool before you can use it. The previous users of this tool have asserted its power and effectiveness, proven in its ability to effect perfect editing on videos at a very fast response speed.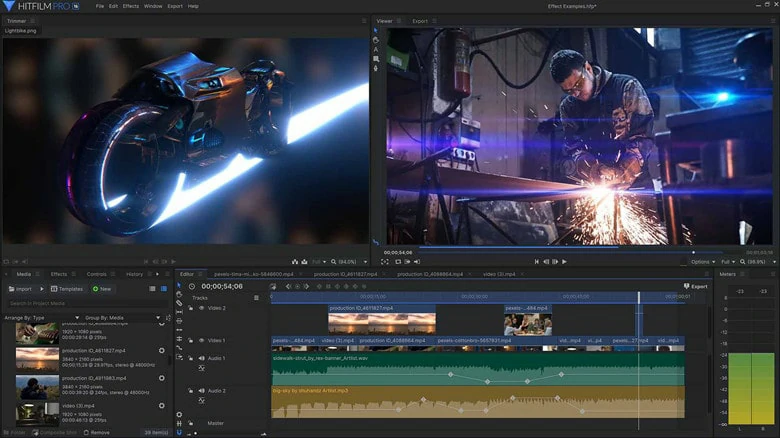 Cheap Video Editing Software - HitFilm Express
The Bottom Line
The advent of video editing software tools really changed the way modern videos are produced. But mind you, most of these tools come with audio editing tools as well. And to some others, they include an image editing function. It is not really about how expensive a video editing software is; it has more to do with how powerful and effective the performance is. This is why we will always recommend you make use of FlexClip, which we have reasons to believe that it has everything you need to come up with the best video editing outcome. Please do give it a try!