Looking for the best online YouTube end screen/end card maker copyright free end screen template to create an end card video for your YouTube channel quickly and easily? Look no further than this blog, where you'll find the best YouTube end screen maker with free ending screen templates to create an end screen video for your YouTube.
The end screen (also known as end card or outro template) is recommended for those YouTubers who want to continue directing their viewers to other YouTube videos. It appears at the end of your video, of which the maximum is 20s. End screens allow you to add different calls to action, links to videos or playlists, and help you encourage viewers to subscribe.
Copyright Free YouTube End Screen Templates for You: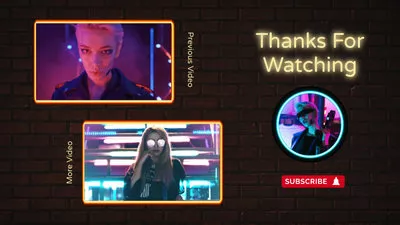 Neon Youtube Outro End Screen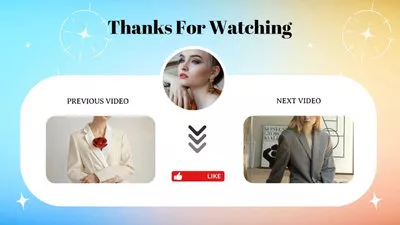 Pink Beauty Youtube Outro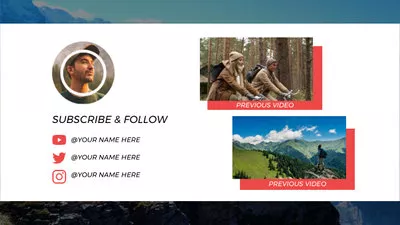 Travel Outro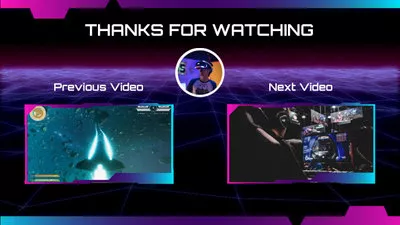 Outro For Game Channel
Also Read: Make a Cinematic Video in 10 Easy Steps With Any Camera >
Best Online YouTube End Screen Maker with Templates
Seeking inspirations? Here we'll share the the best online YouTube end screen/end card maker with customizable templates to help you make an end card video for your YouTube channel with great ease.
FlexClip proves to be one of the best online YouTube end screen makers, with its various pre-made free templates, rich stock resources, and stunning special effects, and more. At FlexClip, you can create an impressive end screen from professionally designed templates or start with your own original design. It allows you to personalize your end screen in many ways, upload your images and clips, apply your brand logo, change colors and fonts, add filters, etc.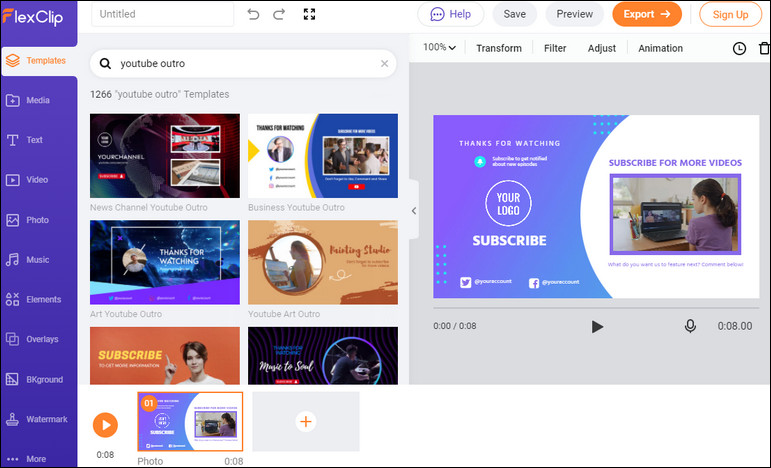 Image Board: Online YouTube End Screen Maker - FlexClip
Key Features of FlexClip's End Screen Maker:
Pretty easy and free to use
Loads of end screen templates
Millions of royalty-free media resources
Edit an ending screen in mins
How to Make a YouTube End Screen with Free Templates
Among all those beautiful ending screen templates from FlexClip, you'll find one you like, ann you can simply customize the free template to make your own YouTube end card video with ease.
Step 1 Start with a Free YouTube End Screen Template
Simply turn to FlexClip online video maker, go to the Templates section and scroll down to pick one video template you like or you can search the proper templates by keywords, and then apply it to the Timeline.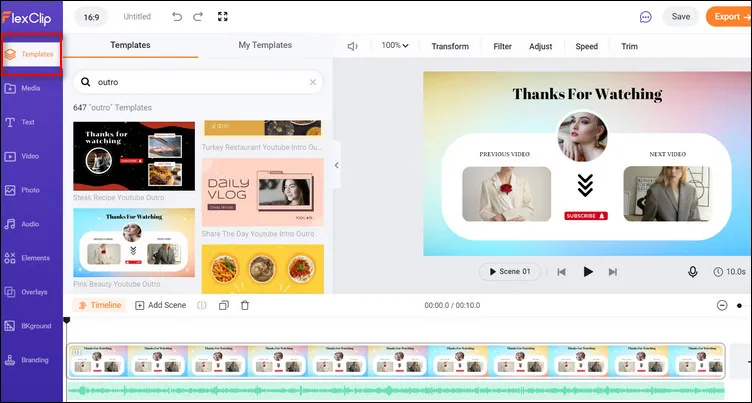 Make a YouTube End Screen - Get Started
Well, if you already have the ideas in mind, or need something custom, it's not too hard to create something yourself from scratch with FlexClip's user-friendly interface and easy-to-use editing tools.
Step 2 Personalize the Template to Make it Your Own
Once you pick the template or scene you like and add it to the timeline, you can personalize your YouTube ending screen in lots of ways here.
Upload your own photos or clips to the Media section and drag them to the canvas to replace the default imagery in the templates, or you can simply pick some proper clips from FlexClip's video and photo library and add them to your video directly.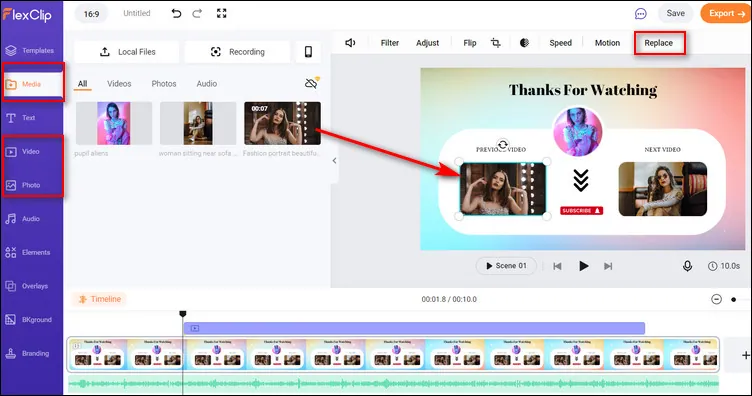 Make a YouTube End Screen - Replace
Double-click the text box to enter your ending screen message and then modify the font and color, or you can go to the Text in the sidebar to add multiple text boxes in your YouTube ending screen.
And also, you can change the audio track, adjust the background, and more until it fits your brand.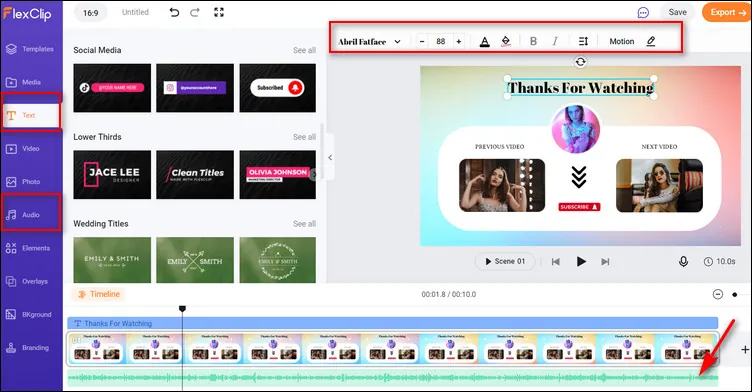 Make a YouTube End Screen - Change Text
Step 3 Make more Edits to Level up the YouTube End Screen
With extensive animated elements and stunning effects for you to choose from at FlexClip, it's pretty easy for you to add extra personality to your YouTube ending screen card and make them far more appealing.
Add animated stickers from its abundant Elements library or apply some cta text overlays, including the like and subscribe button and like button in one click. You can also add filters, upload your logo, make pip effects, and use transitions and motions to make your YouTube ending screen card more attractive.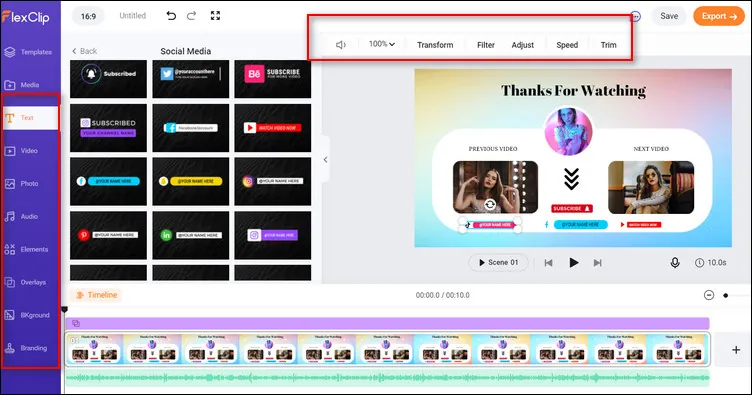 Make a YouTube End Screen - More Edits
Final Words
Add an end screen and video card to engage viewers to participate in your business, catch their eyes, and direct viewers towards product sales, subscriptions, and other videos. Just pick your desired YouTube end screen/end card template from FlexClip to create a custom end screen video for your YouTube channel now!