Summary: Desperate to have more people to view the video you made? Check these practical and effective video content marketing strategies. Follow them and get double views right now.
| Social media videos generate 1200% more shares compared with images and texts.
| In 2020, video account for 80% of all consumer traffic.
| The volume of mobile video consumption increases by 100% every year.
All these statistics demonstrate the importance of video marketing. Seize the video market, seize the chance of success! However, a cruel fact lies ahead. After arduous creating and posting, your video won't necessarily get ideal views.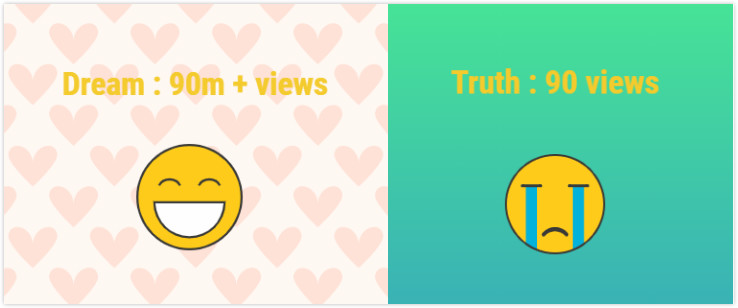 Image Board: Video Content Marketing
Unheeded videos are of all kinds, but successful videos are similar. Besides the quality content, successful videos all emphasize on video content marketing strategies.
To help you target more viewers and promote your videos better, we have summarized these valuable video content marketing strategies in this blog. No matter what your video contents are, these strategies will work to get more eyes on your videos.
Also Read: How to Make a Video Your Lockscreen >
Video Promotion Strategy 1 - Run Your Accounts & Channels Well
Most articles say that you should share videos to as many social platforms as possible. It is true, but this sentence gradually becomes a cliche. Running your accounts or channels well to make sure you lose no fans is of greater importance.
Here are the strategies for video promotion in terms of running accounts and channels.
* Refer to the regulations and policies of each platforms in advance so that you don't violate any of them, especially these policies about infringement.
* Regularly update video contents. It is recommended to upload one video a week.
* Be careful about any business information. No platform likes accounts packed with business information.
* Get branded. Getting your channel branded helps viewers immediately identify your content. You can add custom URL of the header, get the verified icon, or get a special cover.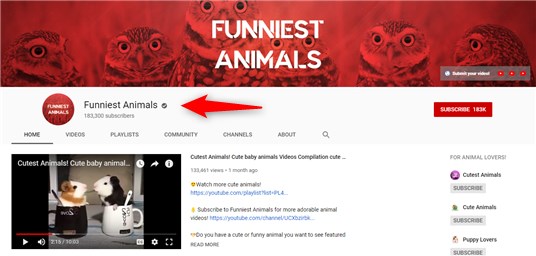 Image Board: Video Content Marketing Strategy - Get Verified
Video Promotion Strategy 2 - Pick a Good Video Type
Everything should be done under the guidance of purposes. The primary purposes of video creation are introducing new products, building awareness and boosting sales, or attracting more attention. Now, pick a video type according to your purposes.
> Introduce New Product
Demo videos, tutorial videos, and explainer videos are commonly used to introduce new products. Demo videos showcase how your product works and how they are used and tested. Tutorial and explainer videos let your audience build fundamental knowledge to fix common issues or help them understand your product better.
> Build brand awareness
Big brands like Adidas, Estee Lauder launches brand videos, event video, customer testimonial videos, and expert interviews on regular basis. Through these videos, audiences would know how trustworthy your company and your products are.
> Creative video types
Creative video types get views much easier. Creative video types include animated videos, live videos in forms of presentations, interviews, etc. It is worth to note that animated videos work better on explaining abstract things.
Video Promotion Strategy 3 - Video Content Planning
It is doubtless that the video content is the most crucial factor in keeping viewers watching. And indeed, bloggers can do a few things while planning the contents. Below are some strategies while planing video contents.
1. A short and simple video will be good. Experts all suggest making short videos rather than longer ones. The best video length will be 1 min - 3 mins. Remember, less is more.
2. Introduce yourself at the beginning of each video like it is the first time your viewers know you, or create a trailer to make audiences believe they are watching the content they need.
3. Get organized. Your video content must stick to one topic and be organized. No audiences will like messy videos.
4. Clear CTAs. CTA is call to action. Don't fell ashamed to ask viewers to subscribe or share, otherwise, users may be confused after watching the video.
5. Offer incentives to encourage sharing and watching. The incentive doesn't have to be expensive. It can be a coupon, discount, or links to free courses.
6. Give more options. The middle-aged may prefer emails while young people may like to give calls directly. Provide as many contact ways as possible to the viewers.
7. Use social proof. Using social proof will build trust and credibility between yourself and audiences.
Video Promotion Strategies 4 - Publish
Few people have thought that where and when to publish the video make a huge difference.
Where to post videos?
YouTube, Facebook, Instagram, Pinterest are main video hosting sites. Besides these platforms, you can also,
* Use videos on your website. Even if your site doesn't have much traffic, videos might improve its performance.
* Embed videos to emails and send them to your customers.

* Include your videos to PowerPoint and make speeches in front of the public.
When to post videos?
To be brief, the best time to post videos is spare time, which is the early night on weekdays and early morning on weekends. To know the accurate time, refer to the post The Best Time to Post Videos >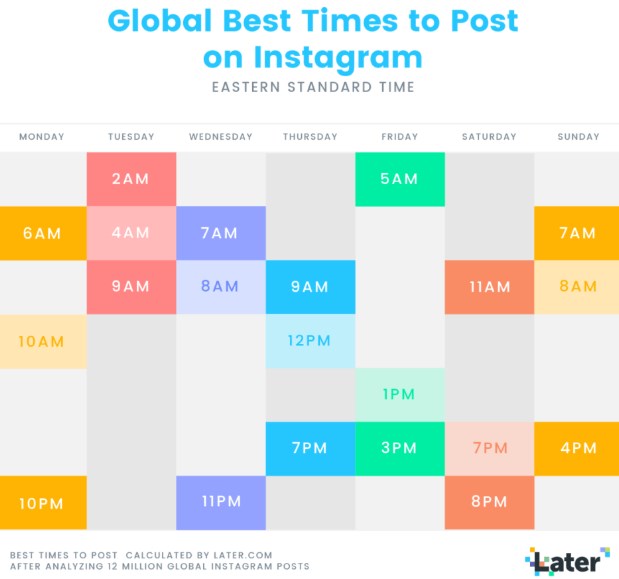 Image Credit:later.com
Video Promotion Strategies 5 - Grow Exposure
More video content marketing strategies can be applied to optimize video performance. You might consider,
> Engage with your audiences. Ask viewers for their opinions or reply to their comments to let them know their voices are heard.
> Pay to promotion. You have access to many video marketing services. It doesn't have to be expensive.
> Use other marketing campaigns. Videos can be regarded as one of the marketing formats. Podcast, blog, etc. may also work well.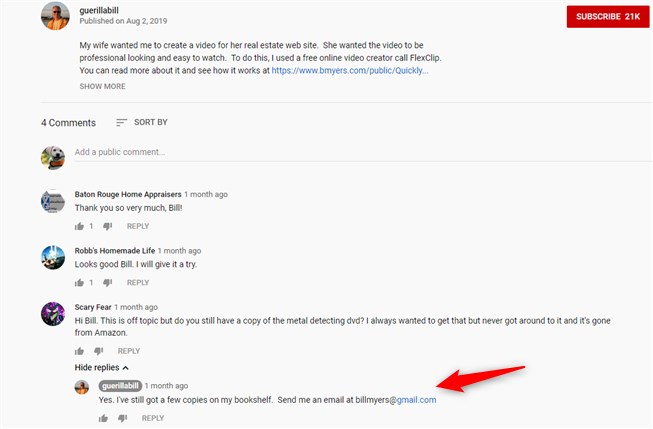 Image Board: Video Content Marketing Strategy - Engage with Audiences
PRO TIP
In order to grow the exposure, you will need to share the links of your videos, on social media, WhatsApp, and maybe on printed ads. A great way to do that is to short the URL with a tool like Rebrandly URL Shortener and create short branded links, with a call to action or the name of the video. Some examples? Something like "brand.video/WatchNow" or "name.video/goodmorning".
Video Promotion Strategies 6 - Evaluation
Google Analytics/YouTube Analytics are frequently used tools to keep track of your video performance. Pay attention to views, total watch time, traffic source, ranking so that you can know how to create a video that viewers love more.
Want to create an excellent video? Give FlexClip, this excellent video maker a try. Check its feature below.
* Allow you to make all cool video edits to level up videos.
* Provide you a free media library with rich music, photo, video resources.
* Export videos 3X faster than other competitors, saving you from the endless wait.
* Easy to catch up. Even a newbie can create a video in minutes.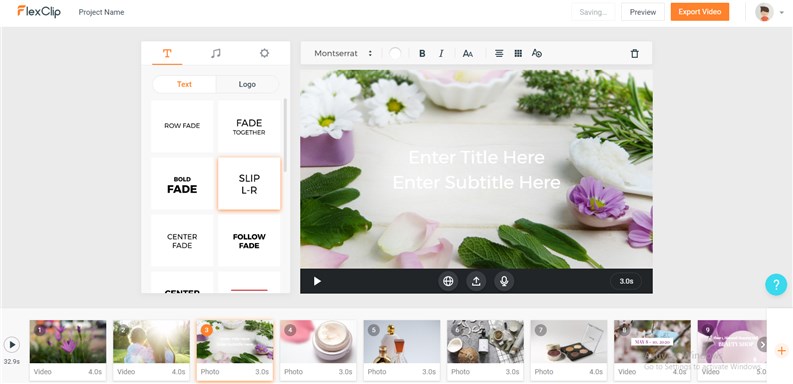 Image Board: FlexClip Overview
To check how to use FlexClip, please refer to FlexClip Guides >