Making a tutorial video is not as hard as you thought. Follow the steps below to create an excellent tutorial video ever in minutes! No download, no experience required.
Check this post when you are in one of the scenarios below.
* A business owner who wants audiences to know more about your product.
* An Internet celebrity who wants to create high quality makeup tutorial videos, dance tutorial videos or more.
* A tech lover who loves to help people with new things.
It is a smart choice to make tutorial videos if you want to show tricks about something. 4X as many people prefer watching videos instead of reading boring long texts. Moreover, if you make a tutorial video instead of an article, you are more likely to be seen, liked and subscribed.
Now, you might wonder, how to make a tutorial video? Of course you can sit down and turn to stuff in professional boutique studio to help, but it is an option for people who are dripping in wealth. A better choice is to use FlexClip's tutorial maker and follow the guide below in minutes!
Can't Miss: Create a YouTube Video Intro to Win More Audiences Over >
How to Make A Tutorial Video for Free
All successful tutorial videos are different. However, they all follow the same routine to be made. The essential steps to make tutorial videos are as follows.
Step 1
Plan on Contents/Script Writting
Creating a video without a good plan is like wandering in the forest without a compass. Mapping out the video content is more than just decide a certain topic. You have following things to consider.
1. Where & when is your video going to shoot?
2. How many sections are there in your video. How long are these sections?
3. What are you going to say in the video?
The traditional way to map out video content is creating visual storyboards. Divide a piece of paper into several pieces and then draw each section.

Make a Tutorial Video - Make a Storyboard
Step 2
Record Yourself/Screen
Due to the fact that you are creating different types of tutorial video, you will need different tools to record. If you are creating makeup tutorials or handcraft tutorials, the camera is a necessity. To show tricks about software, a screen recorder is something you turn to.
FlexClip has it all. It is a screen recorder for the screen and webcam. One click at the button, the recording gets started. The video recorded with FlexClip is in high quality and contains no watermark! Click the button below and let's record!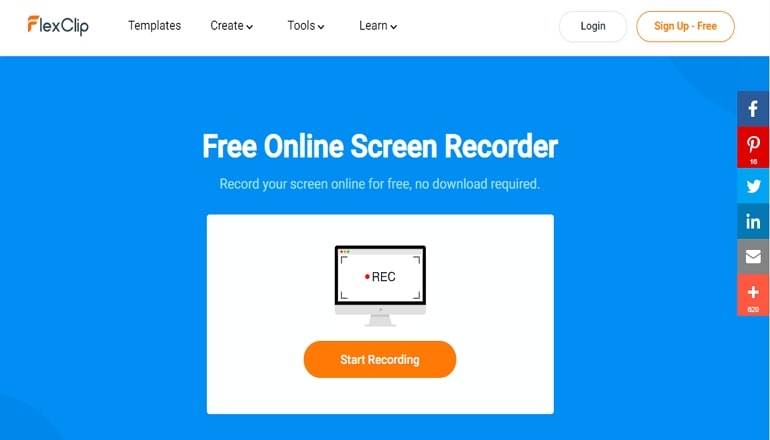 Make a Tutorial Video - Record
Usually, a good video doesn't always come with fancy tools or rich editing experience. Only a few steps, you can make cool tutorial video edits in FlexClip. Follow the instruction below.
* Drag and drop your video to the Media section and apply the video to the storyboard.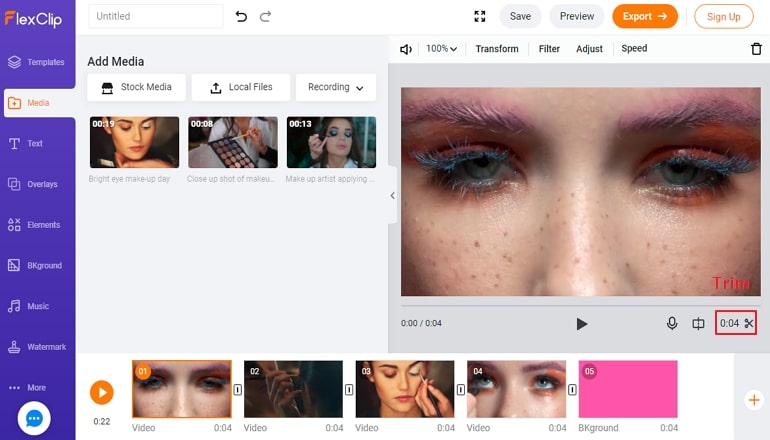 Make a Tutorial Video - Upload
* Click the trim icon, move the slider to trim the unnecessary part.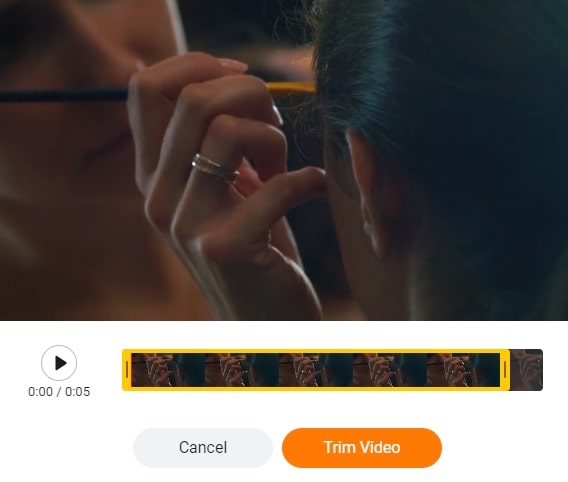 Make a Tutorial Video - Trim
* Make other edits to level up your video according to your needs, like changing speed, adding filters, transitions, widgets, emojis.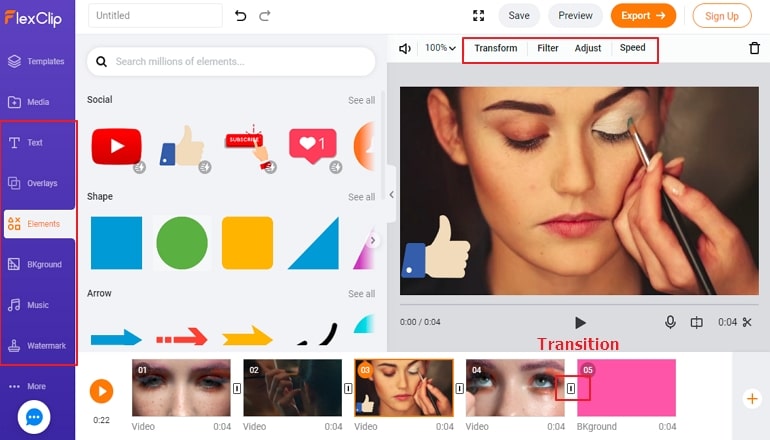 Make a Tutorial Video - Make Other Edits
Voice-over is an optional choice for video makers. Preview the video and see the video has audio problems. If there is, click on the Record button to record voice-over.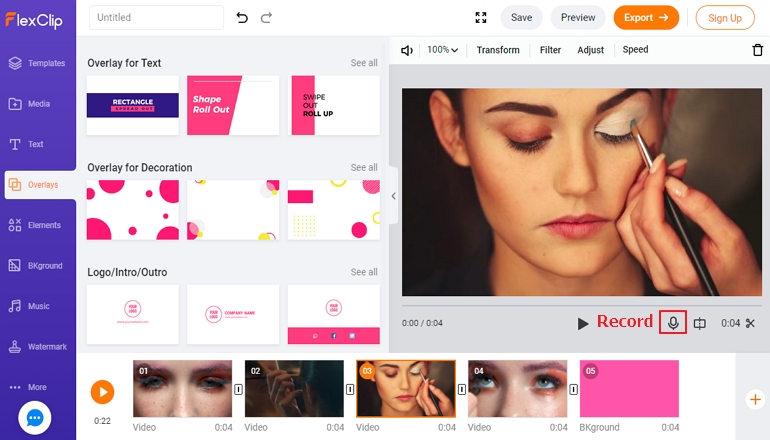 Make a Tutorial Video - Voice Over
Step 5
Download and Share
Preview and see if you are satisfied with the video. Continue editing or download as MP4 and share.
Tips on Making First-Class Tutorial Videos
Your video is for other people to watch and share. If your video is not liked by others, then it is worthless. Who will be watching your video? Why do they find your video helpful? You need to answer the two questions each time you make a video.
2 > Pick the Right Background Music
Different tutorial videos may need different background music. The right background music can put audiences to the right mood to finish the whole music.
To let your videos get more audiences, you have to post it to as many social media platforms as possible. Don't forget email. It can be awesome to use video in email marketing.
The Bottom Line
After reading this blog, you can surely create an A-Class tutorial video. Use FlexClip, making a tutorial video is just a piece of cake. Why not visit FlexClip main page and get started now. By the way, if you find this post helpful, please share it with others.