It is widely known that Apple limits customization to cope with any security issues. Making your video lock screen or wallpaper directly seems to be a mission impossible. As for dynamic wallpapers or lock screen on Android phones or desktop, most people might use default videos.
Sick of the still image or default dynamic ones on iPhone/Android/desktop lock screen or home page? No worry! We will show you step by step to make your own videos lock screen or wallpaper on all kind of devices. Refer to the part you need.
Don't Miss: How to Add Multiple Photos to One Instagram Story>
Part 1. How to Make a Video Your Lock Screen on iPhone 8/X/XS/11/XR
These methods below only work on iPhone 6s and above. If you have an older device, you might have to set a new static lock screen wallpaper.
Method 1. Make Your iPhone Lock Screen a Live Photo
Step 1 Open the camera, scroll and tap the Live button in the top. The icon will turn yellow if Live mode is activated. Take pictures as usual. Under Live mode, the camera will also capture any movement before and after the main shot.
Step 2 Go to Settings > Wallpaper > Choose a New Wallpaper. Go to the Live category. Choose the live photo you just took. Tap Set and choose Set Lock Screen. You can also choose to Set Home Screen or Set Both.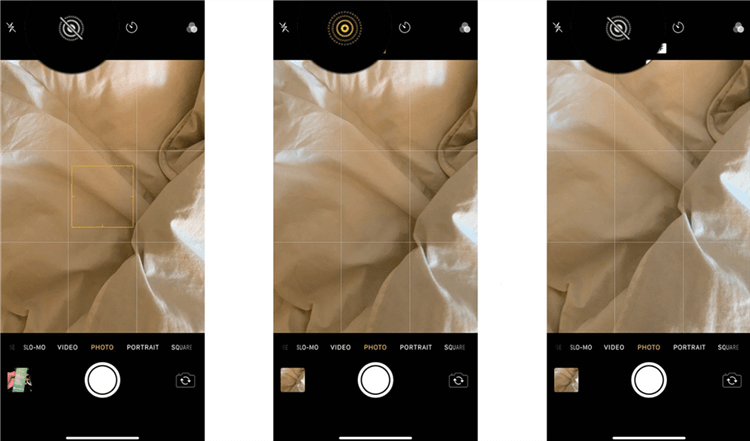 Image Board: Make a Live Photo Lock Screen
Method 2. Make a Dynamic Lock Screen Wallpaper from a Video
As mentioned above, Apple users can't make lock screen a video directly. Thanks to the development of technology, many third-party apps help convert video clips to live photos, which you can later use as a wallpaper.
Our recommendation is intoLive. It can make live photos less than 5 seconds from a video clip. Its pro version costs money, but the free version will do.
Open the app and select the video you want to convert. Use the red bars on the timeline to trim the clip. Press the Arrow in the upper right, choose No Repeat and Save Live Photos. Set it as lock screen wallpaper.
Part 2. Make a Video Your Lock Screen or Wallpaper on Android
Currently, only third-party apps can help make your video lock screen or wallpaper on Android. We recommend you Video Live Wallpaper.
Step 1 Install Video Live Wallpaper and the launch it. Allow this app to access your media files.
Step 2 Select a video you want to use as a wallpaper, adjust the time and duration by dragging the slider.
Step 3 Go to Settings to change how the video displays, like enable or disable audios, adjust the scale fit setting.
Step 4 Click Set Wallpaper, then choose Home Screen or Home Screen and Lock Screen depending on your preference.
Part 3. Make a Video Your Lock Screen or Wallpaper on Desktop
We have to admit that besides default dynamic wallpapers and lock screen, you can't really make a video as background. Because once you use VLC to make the video go into full-screen mode, desktop icons and shortcuts are missing. You can try it out and see if it suits you.
Download VLC, right-click the video and select Video > Set as Wallpaper.
Bonus Tip: How to Level Up Your Video Wallpaper/Lock Screen
Now, you have made a video your lock screen or wallpaper. However, is your video wallpaper really good enough? How about level up your video wallpaper a little bit in seconds?
FlexClip, a free and easy-to-use video editor, can lend you a helping hand. It is equipped with rich royalty-free media resources to take your lock screen/wallpaper video into the next level. Besides that, FlexClip also provides beautiful effects to make your video more impressive. Last but not least, FlexClip allows you to export videos in different resolutions, suiting all platforms. Give it a try!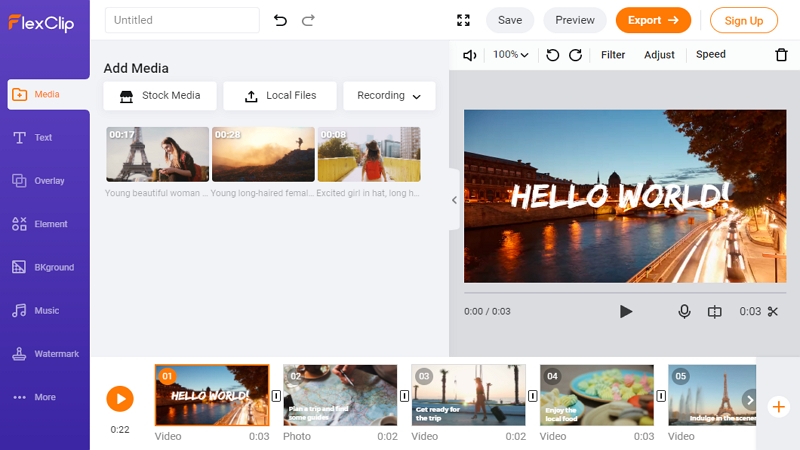 Image Board: How to Make a Sweet Video from Pictures
For detailed steps to use FlexClip, please visit How to Make Cool Video Edits >
The Bottom Line
Above are two detailed alternative ways to make a video lock screen. What do you think of this blog? If you find this blog helpful, we'd appreciate it if you can share it with others. By the way, FlexClip is an excellent free online video editor. It can be used to make other videos, like promotional videos, Mother's Day videos, birthday videos. Give it a try!