There are so many YouTubers and businesses out there with high-quality content, but their videos aren't getting enough views. They are not getting the recognition they deserve. On the other hand, there are brands with average quality videos, but they secure more views and attention.
Why?
Because they optimize their videos for search engines. Ranking your videos high in the search results can make a huge difference to the number of people that can find and engage with your video content.
How to Optimize Your Videos for Search Engines
1. Add a Video Transcript
A video transcript is a textual description of the content of your video.
Adding video transcripts serves two major purposes. First, you can watch a video with a muted sound without annoying the people around you.
Second, transcripts make your videos extra scannable by search engine bots.
Why? Because there is additional text present within the page.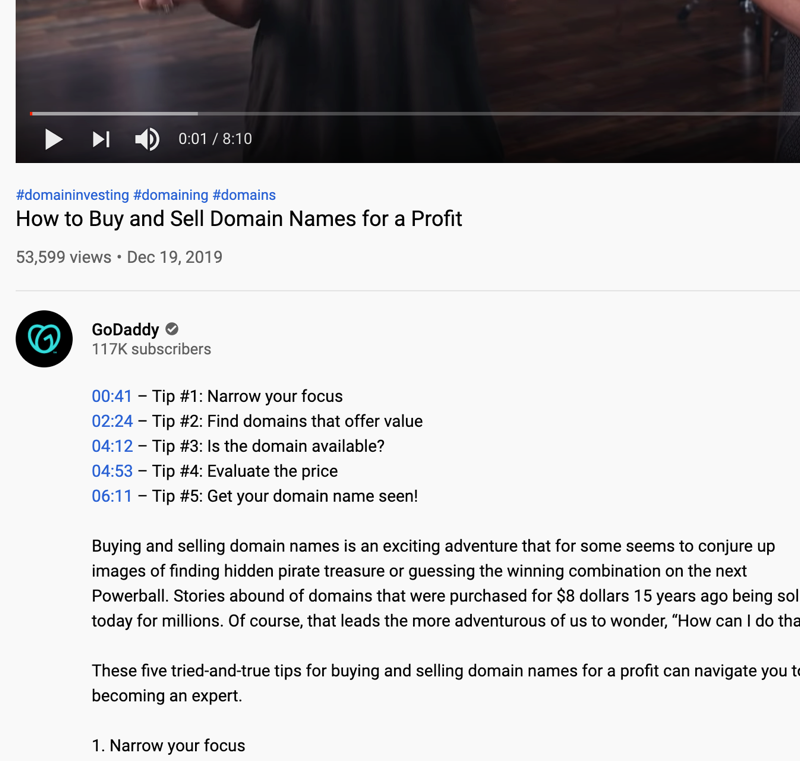 Transcripts tend to act as a page copy. It is an indexable type of text, which means that you can start ranking for even more queries.
2. Add an Eyecatching Video Thumbnail
An engaging thumbnail is what catches the viewer's eye. Once your video is indexed and made available for search, the thumbnail is the first thing the searcher will see in the results.
Your thumbnail's image should be similar to that of a book's cover or a website's homepage.
The thumbnail needs to be attractive, compelling, and, most importantly, relevant. Your thumbnail should be relevant to what you are trying and planning to rank for.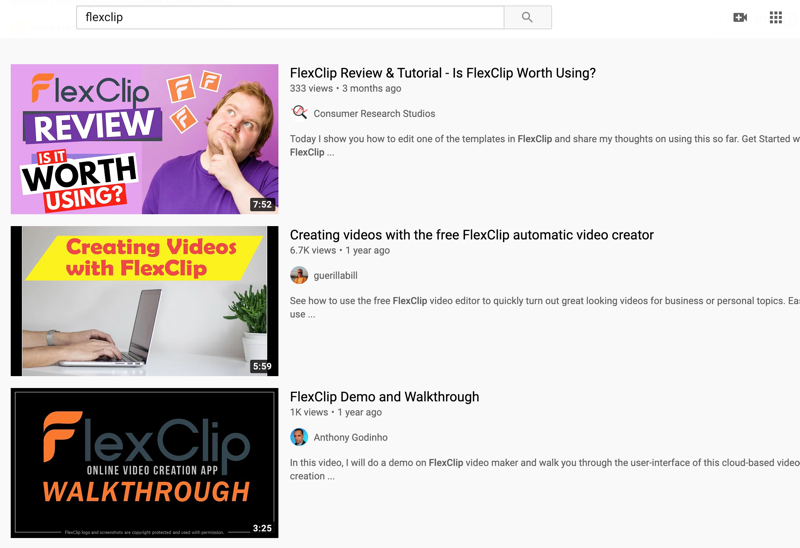 For instance, if someone is searching for "How to Water Ski", it is pretty clear that the 2nd listing bags the win for the thumbnail.
Why? Because it is more representative of what the user is looking for. The other two videos show a person sitting on a dock and one in the water. They are not as relevant or engaging as the 2nd listing.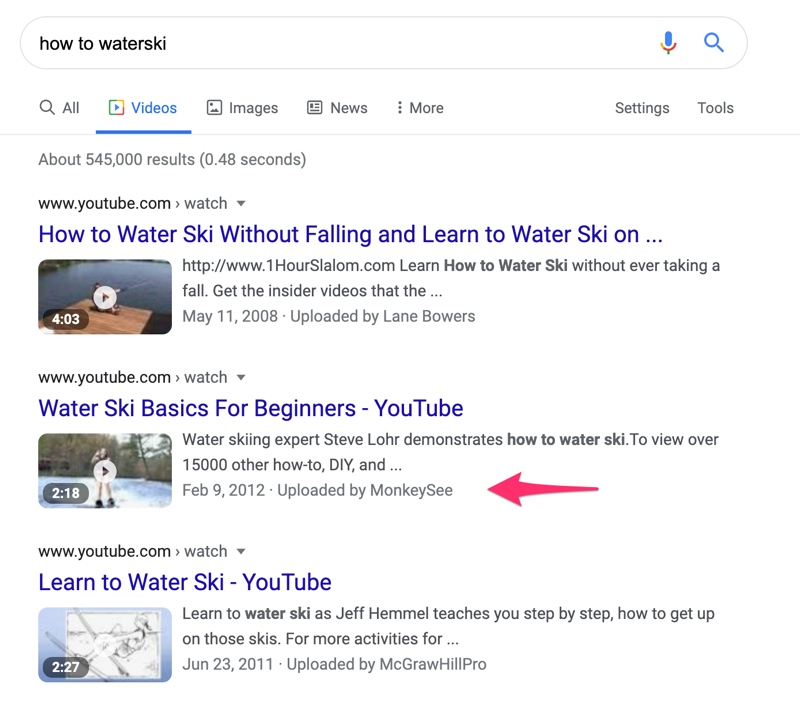 3. Optimize your Video Title & Description
Just like a blog post, the title and meta description of your video is an important on-page SEO factor and can play a major role in how well your videos will rank. It is thus important to invest time in crafting an enticing title and description.
Follow these actionable tips:
• The first thing to do is to perform keyword research to find the top-ranking keywords for your chosen topic. The keywords you choose should be the ones that people search for the most.
• Make sure you use the keywords in your video title (preferably at the beginning of the title).
• For the video description, aim for at least 200 words. A long description offers enough information to YouTube to understand what the video is all about. Start focusing on the first two-three sentences. YouTube's algorithm tends to stress on keywords that pop up in at the beginning of your description. Your main keyword and other primary keywords should be present early within the description field.
• The first few starting sentences of your description are crucial for your CTR (Click Through Rate) because they appear within the search results. So, you need your snippet to be both compelling and SEO-friendly. Avoid adding links to your social media at the start of your description.
• Repeat your target keywords a couple of times in the description. It isn't about stuffing your keywords but more about emphasizing the topic of your video.
• Using related keywords is another important factor to consider. Sprinkle them in the description of your video. It provides YouTube with additional information concerning your video and it will give you the opportunity to rank for long-tail keywords.
• Make sure to add a unique description for every one of your videos.
• Don't' forget that the description isn't just for feeding the YouTube algorithm It also exists for users to decide if your content is relevant or not. The viewers can press the "Show More" button to read your description as the video is playing.
• Always make sure to have thumbnails and titles that work together. In this way, they get to see that your video is telling a story.
4. Choose the right video tags
Choosing the right video tags is also important for higher rankings. Follow these actionable steps:
• The first few tags are important for YouTube, especially the first one. Your first tag should be word-for-word, the exact keyword that you want to rank for.
• A mixture of focused and broad tags are important. Focused tags help YouTube in figuring out the specific topic of your video. Broad tags provide YouTube the important and required context of your video.
• Avoid going overboard with your tags. Tags help YouTube in understanding the context of your video so avoid adding tags that are not highly relevant to the content.
• Try using YouTube tags of two-three words in length. For instance, let's assume that you are making a video on "The Health Benefits of Tea." Avoid single-word grouping tags such as "Health" and "Coffee." Instead, use descriptive tags such as "Is Coffee Healthy" or "Coffee Health Benefits."
• You can use tools like TagTube and VidlQ Boost for generating all the related tags.
5. Increase Audience Retention Through Animation
Increasing audience retention via animation is another important highlight here. Audience retention is also known as viewer retention.
It refers to the average % of a video on YouTube that viewers watch. Videos that contain high scores of audience retention are more likely to rank higher in YouTube search results.
It is highly recommended to use FlexClip to produce your video and utilize their animated video templates to make your videos more engaging and increase audience retention.
6. Add the Video to a Relevant Page
Adding your video to a relevant page on your website or blog has a number of benefits. First, it can generate more views for your videos, and second, it can help the page (and the video) rank in Google Web Search.
Before doing so, you have to ensure that your page is resourceful and relevant to your video content. If your page isn't related to the video, this will generate the opposite results (low engagement and low rankings for both the page and the video).
7. Add Video Schema Markup
When adding a video to your website, you can also add video schema markup to help search engines discover your video and index it properly.
Some pointers to consider:
• Make sure that your video schema markup is present in the of the page.
• Use JSON-LD for writing the structured data markup code.
• Use Google's rich results test tool to test your markup. This way you can ensure that your videos will show in Google SERPs as you intend them to be.
8. Add the Video Above the Fold
Many websites keep the videos hidden and below the fold. Users usually have to scroll down the page to find the video. This will naturally create lower plays and less engagement.
As a rule of thumb, any content that is considered important for a page, whether it's text, images, or videos, should be placed closer to the top.
The only way to elevate your video's crawling ability is by making it the center focus of your page.
9. Avoid Embedding The Same Video in Multiple Pages
It is a good practice to avoid embedding the same video in several places. Add your video to the most relevant page and try to promote the page as much as possible.
This will give the right signals to Google and other search engines about the content of your page and video.
10. Use Ads to Promote Your Videos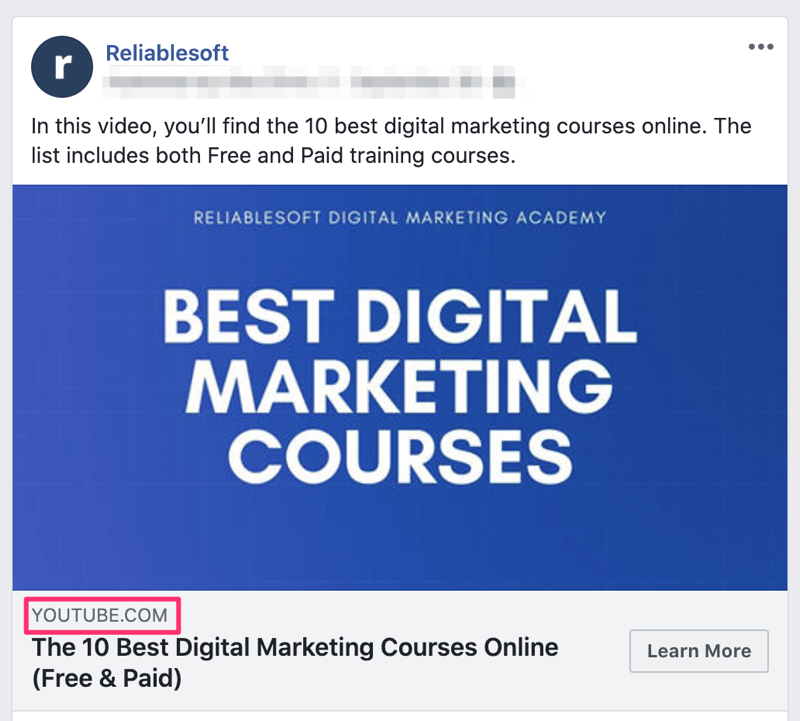 Remember that SEO isn't' the fastest way to get views for your videos. Google tends to change its algorithms constantly.
Videos are evolving at a super-fast pace, and so, relying solely on your search bots for ranking your video content isn't a smart strategy. If you truly want to secure excess clicks and views on all your videos, try investing in a paid video campaign using Google Ads Video Campaigns.
Conclusion
If you follow the above video SEO tips, you'll increase your chances of ranking your videos higher on both YouTube search and Google Web Search. Don't forget that the most important Video SEO factor is the actual content of the video. If your content is good and keeps users watching, then it will be much easier to boost its performance through the tips described above.