A great sports intro or sports opener offers sports fans a snippet of upcoming sports events and builds up the excitement for their popular teams and players in the following game.
However, not everyone can master complex motion graphics, keyframes, and layers or afford the time to create a riveting sports intro from scratch.
So, in this tutorial, we will walk you through the 3 best sports intro makers that allow you to easily create a thrilling sports intro with free and editable sports intro templates in minutes, without the design and video editing experience needed.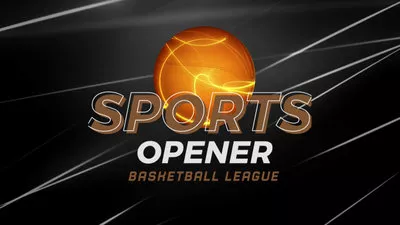 Basketball League Sport Opener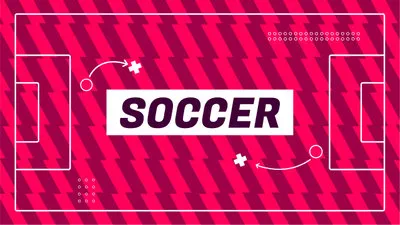 Soccer Highlight Opener Video
Here's What You Will Learn:
Also, read the top 8 animated video makers for beginners.
1. FlexClip
If you are new to video editing and are looking for an easy-to-use and feature-packed sports intro maker, then FlexClip can be your one-stop solution.
With 180+ sports intro video templates and tons of user-friendly video editing tools, FlexClip removes the steep learning curves of video editing and allows you to drag and drop your sports video assets to customize a thrilling sports intro in minutes, with no plugin download and design experience needed.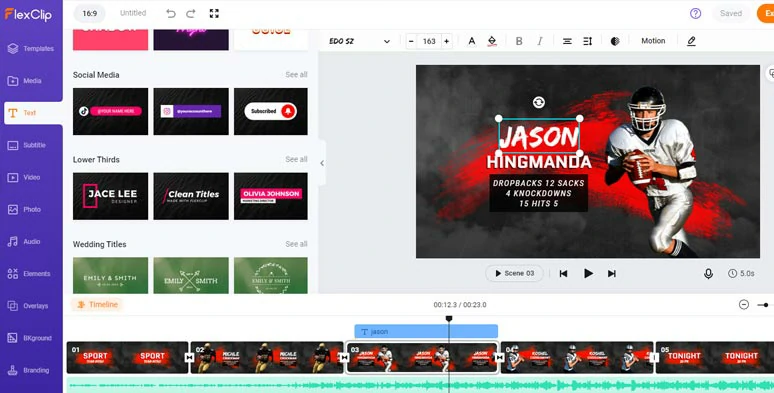 Use FlexClip sports intro maker to create compelling sports intros.
Best Features to Make Sports Intros:
Select from 180+ designer-made and fully customizable
sports intro templates
(16:9, 9:16 aspect ratios), covering football, American football, basketball, hockey, etc., and easily create an engaging sports intro for YouTube channel and sports news video, etc.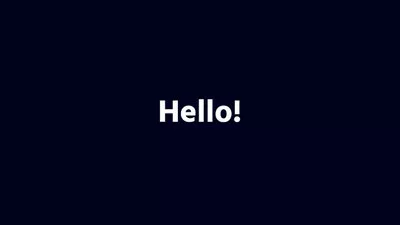 Sports Youtube Intro Dynamic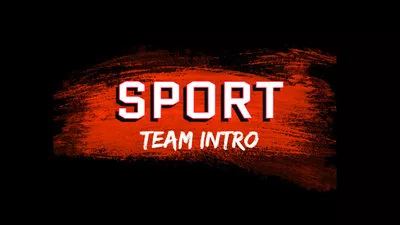 Red Sport Team Intro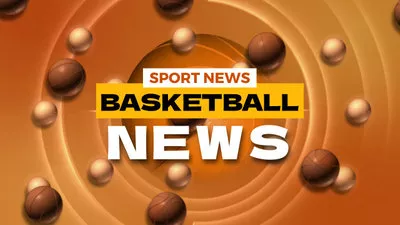 Basketball Sports News Youtube Video
Soccer Sports News Broadcast Pack
Use 4M+ royalty-free and FHD video assets, and 7,4000+ music and sound effects, including sports images, videos, and action-packed sports intro music and ambient sound effects like the dribbling sound of basketball, and football, cheers of sports fans,
transition sound effects
, etc.
Easily edit sports images, footage, motion graphics, and
text animations
with the click of a button on the intuitive timeline, without using keyframes.
Use image background remover to cut the player from an image and apply a crop mask to crop an image or video into any shape.
A wide array of custom text animations like sports lower thirds, profiles, callout titles, etc. make it easier for you to list the players of a team.
Tons of handy tools and resources unlock your creativity for making great sports intros: speed controls,
effect overlays
, trending transitions, picture-in-picture effects, animated elements like arrows, likes, comments, subscribe buttons, emojis, etc.
How to Make Sports Intros with FlexClip: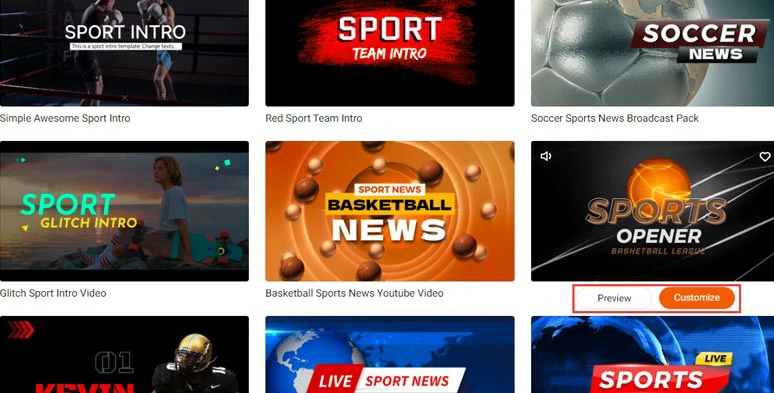 Select a sports intro template.
Step 2
Upload your sports images, clips, and audio files from your PC, phone, Google Drive, Dropbox, One Drive, Instagram, Facebook, or Google Photos.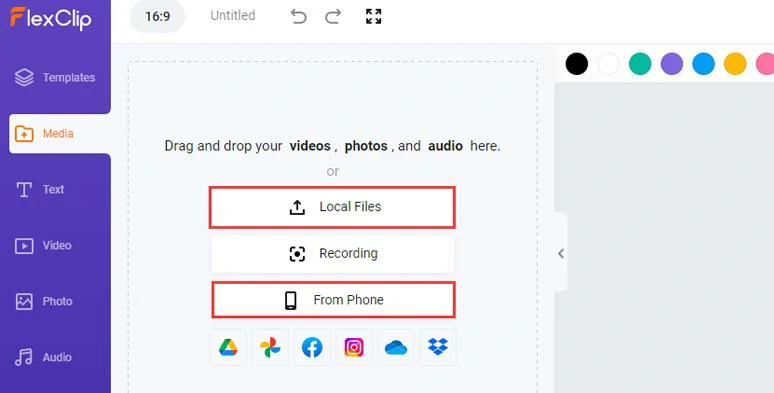 Upload your sports intro video assets to FlexClip.
Step 3
Drag and drop your images or clips to replace premade video elements.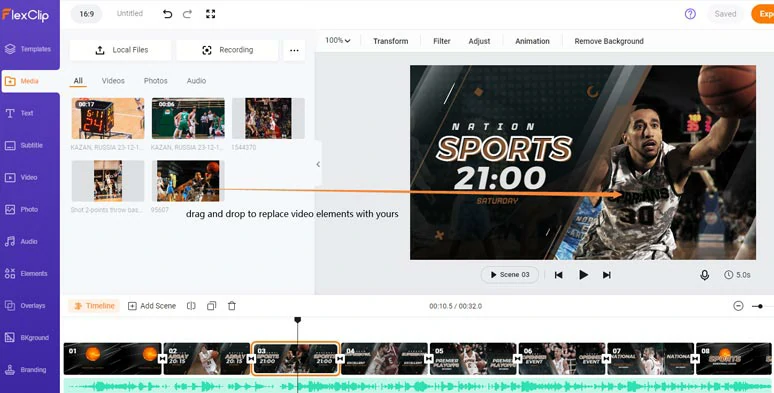 Drag and drop video elements with yours.
Alternatively, if you want to add a player's image to the sports intro video, you can overlay the image above the video and use image background remover to cut it out and animate it with the Motion tool to highlight the player.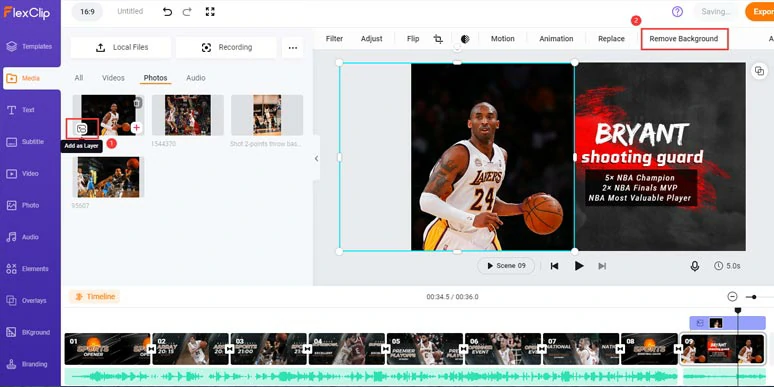 Add a new player into the sports intro and remove the image's background.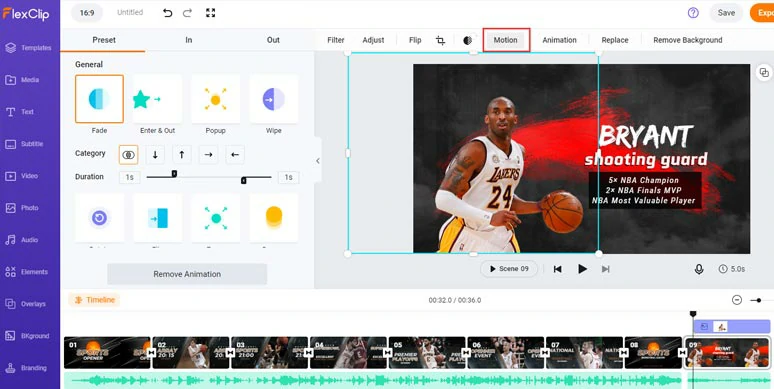 The image's background was removed and you can animate the player's image.
Step 4
Customize the texts, text fonts, size, alignment, text styles, opacity, animation, duration, etc.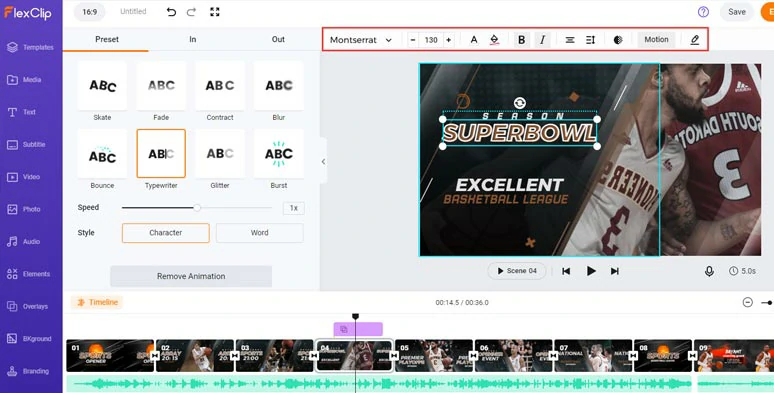 Customize the texts, text fonts, size, and animations, etc.
If you don't like the readymade text animations, click the Text tab and scroll down and you can use more text animations like lower thirds, profiles, social, callout titles, quotes titles, search bars, location titles, etc.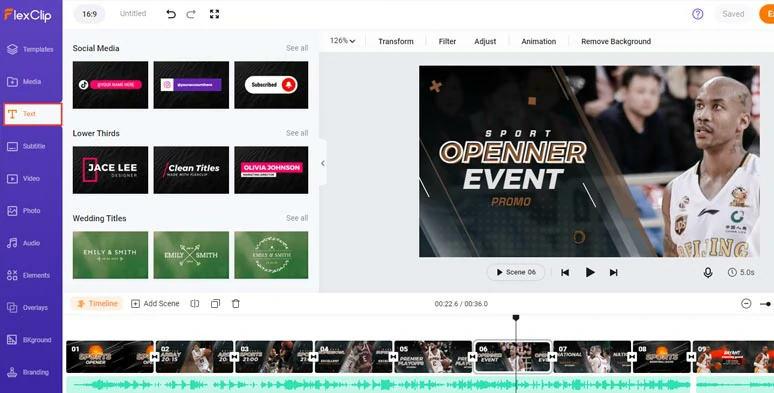 Use more sports intro titles and custom text animations.
Step 5
Customize the transitions for each scene.
Click the Transitions tool and select from 200+ video transitions like liquid, circle, zoom in/out, fade to black, glitch, etc. to smooth out the scene transition.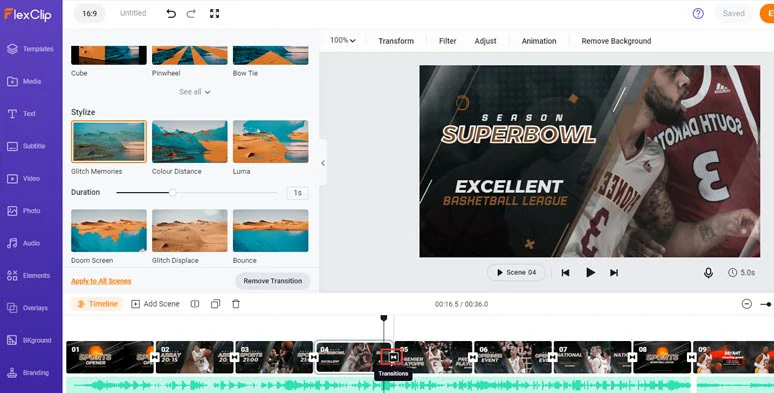 Customize the sports scenes' transitions.
Step 6
Use royalty-free music and sound effects to create the vibes.
Well, though each readymade sports intro template has music, you can click Audio and type in sports to choose multiple upbeat music to your liking or search for the ambient sound of sports fans' cheers to make your sports intro come to life or add whoosh or swoosh transition sound effects for a scene transition. You can layer multiple soundtracks, trim, split sounds, or add fade-in/out effects to the music as well.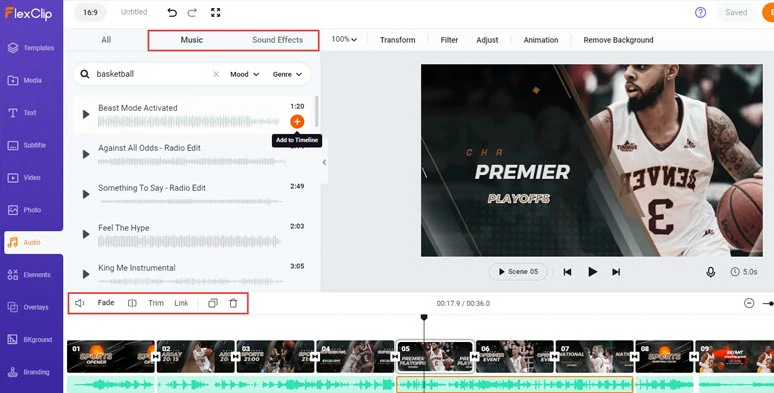 Use royalty-free and upbeat sports intro music to create the vibes.
Step 7
Preview and share.
Done with the editing. You can download the 1080P sports intro video to your PC in a flash or directly share it to YouTube, Google Drive, One Drive, Dropbox, or TikTok; a clickable link and an embed code are also for your blogs, newsletter, or other repurposing. Pretty handy!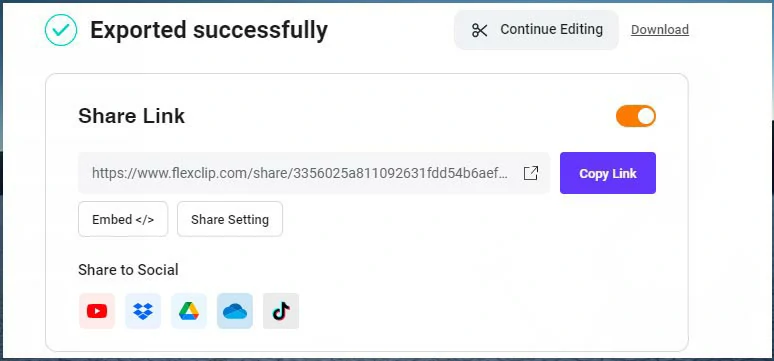 Easily share your sports intro videos in different ways.
Downside:
No 3D sports intro templates are available, currently.
2. IntroChamp
IntroChamp is a professional online platform that offers you ready-made sports intro templates to create bite-sized sports intros with ease. You can find 70+ sports intro templates for customization, such as football, American football, boxing, baseball, etc. If you need to make a sports intro for around an 8-15 second B roll and are pressed for time, IntroChamp can be a viable option.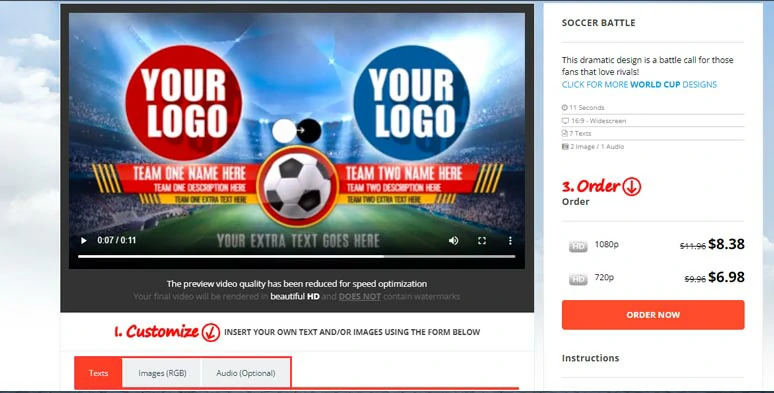 Use IntroChamp to create sports intro videos.
Best Features to Make Sports Intros with IntroChamp:
70+ readymade sports intro templates available.
Extremely easy to use for everyone.
Once the rendered video is ready, you will be notified through an email for the download link.
How to Make Sports Intros with IntroChamp:
Step 1
Select a sports intro template to your liking.
Step 2
Customize the texts, images, and audio.
Step 3
Preview the sport's intro and pay for the download link.
Downside:
Only 16:9 sports intro templates are available.
Can't customize the animations of texts, and transitions and have no way to set text fonts, colors, styles, etc.
No built-in image, video, and audio assets for use.
3. MakeWebVideo
Well, if you don't know how to use Adobe After Effects, yet find a need to create a 3D sports intro to take your sports opener that vows viewers, then the easy answer is using the 3D sports intro templates offered by MakeWebVideo. It is a simple yet powerful online video editor that offers customizable templates made from AE.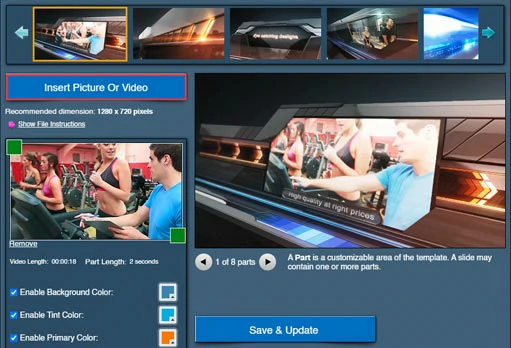 Use MakeWebVideo's 3D sports intro templates to create 3D sports intro videos.
Best Features to Make Sports Intros MakeWebVieo:
Easily use 3D sports intro templates to create dazzling 3D sports intro videos online.
Capable of creating 3D animated or whiteboard sports intro videos when the template is available.
Customize the colors of the 3D sports intro backgrounds and texts.
There is a video and audio library available.
Apart from English, there are 10 languages like French, Italian, Dutch, etc. available for different nationals to use the video editor for edits.
How to Make Sports Intros with MakeWebVideo:
Step 1
Select a 3D sports intro video template.
Step 2
Insert your images and video to replace those in the template.
Step 3
Customize the text, text fonts, color, and position.
Step 4
Select music from the built-in music library or upload yours.
Step 5
Preview and download the video.
Downside:
You can't customize the transition in the 3D sports intro templates.
Limited video and audio library.
Then the rendering speed is low and the user interface is a bit cheesy.
Now, It's Your Move
Nowadays, creating an engaging sports intro video couldn't be easier, so long as you use the free and editable sports intro templates mentioned above. Given the ease of use, flexibility for video customization, and rich video assets, FlexClip has the edge over others. Please free feel to experiment with these three sports intro makers and share this post and leave your thoughts to us on Facebook or Twitter. Hopefully, you can create a better sports intro video that vows viewers soon.