Instagram Story offers you a great way to interact with followers and reach more leads. If you are badly in need of actionable Instagram Story ideas to boost engagement and build your branding, we've got you covered.
In this post, we've rounded up a list of 11 proven Instagram Story ideas and strategies to help you grow more Instagram followers and take your brand value up a notch, together with fully customizable Instagram Story video templates for your needs.
Here are the 11 Instagram Story Ideas you will learn:
Here are some quick takeaways for Instagram Story:
The aspect ratio of Instagram Story is vertical or 9:16.
An Instagram Story video is up to 15 secs while a photo Instagram Story only lasts about 7 secs.
You can post both photos and videos and even repost an Instagram Feed for your Instagram Story.
Normally, an Instagram Story will disappear after 24hrs. It's highly recommended to add Instagram Story to Story Highlights. So, you can keep it as long as you wish and the viewers can check it easily on your Instagram's home page.
1. Share Your Daily Schedule
Defined by Instagram, "IG Stories are a quick, easy way to share moments and experiences. With text, music, stickers, and GIFs, you can bring your story to life."
So, for businesses and brands, the first Instagram Story idea we recommend is to reintroduce yourself through an Instagram Story video. Though you can do it in the Instagram Bio, there is no better way than creating a 15-sec eye-catching Instagram Story video. Check how to make music longer on Instagram Story.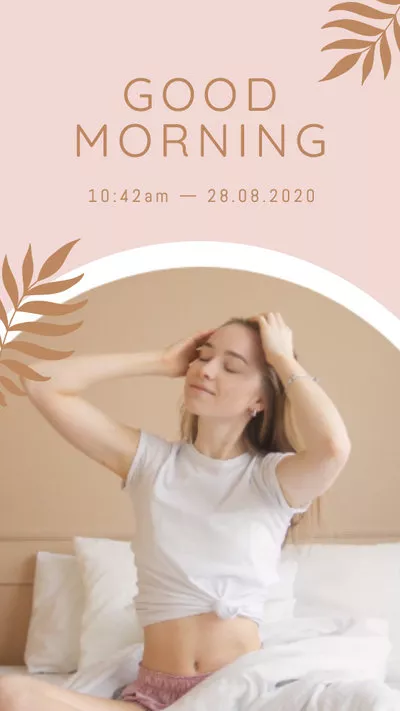 Your Daily Schedule
Besides, many new viewers may come across your IG account for the first time, and your daily schedule Instagram Story video will help them know who you are in real life and what products and services you offer, opening a new opportunity to follow your account.
Put Instagram Story Ideas into action:
Create a 15-sec Instagram Story video to show what you do daily in your business.
Make it casual, punchy, and humorous to reach the target audiences.
Make sure you add this Instagram Story to your Instagram Story Highlights. So, it will appear permanently below your IG profile. So, viewers can easily view it.
2. Offer Insights on Trends in Your Niche
Customers love chasing the latest trends. Whether you are running a home décor business or selling beauty products, cool digital gadgets on Instagram, offering your insights on the latest trends in your niche helps new viewers and existing IG followers establish your expertise and brand loyalty. People love watching and commenting on and reposting these kinds of Instagram Story. Chances are It could go viral overnight.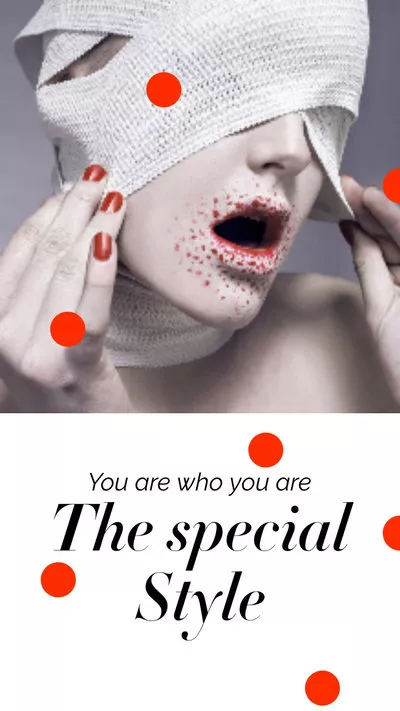 Offer Insights on Fashion
Put Instagram Story Ideas into action:
Survey the latest trends in your niche and list your latest products and services to cater to customers' needs, let's say the latest skincare products both photos and videos for women and men in your Instagram Story video.
Add animated texts, GIFs, and music in the Instagram Story video to make your
product demo
compelling.
3. Give a Virtual Tour of Your Workplace
Customers tend to follow and trust a brand that is candid, responsible, and offers an authentic experience. It would be a great idea to film how your products are designed, made, packed, and even delivered to the hands of customers and edit them into a self-explanatory Instagram Story video to build your brand awareness and gain the trust of customers.
Show BTS
Put Instagram Story Ideas into action:
Take customers for a virtual tour of your workplace. Show the ingredients, behind the scene footage of dedicated employees, working environments, services, and your brand's value through the captions, music, and SFX in your Instagram Story video.
4. Use Funny Memes to Market Your Brand & Services
Using funny memes to market your brand is the latest trend in digital marketing. A great example is Netflix's frequent use of screenshots and video screens from her hottest TV series for promo on Instagram.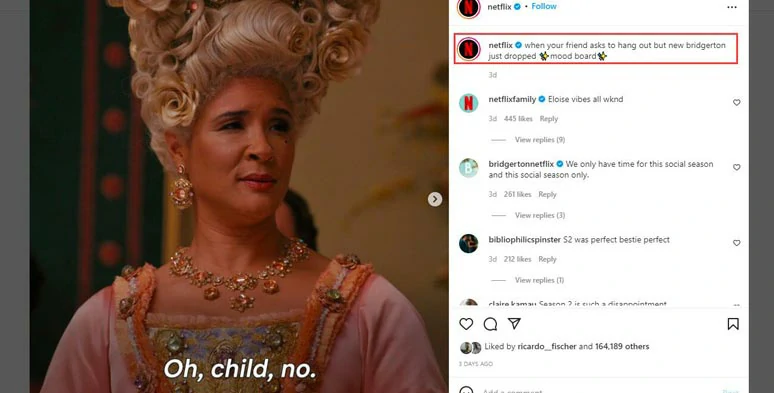 Netflix used screenshots of TV series to promote their latest drama.
You may also create a hilarious video meme for Instagram Story to highlight the quality of your products or services and spice up your Instagram account with a sense of humor customers can relate to.
Before and After Meme
Put Instagram Story Ideas into action:
Collect any tags or user-generated content of your Instagram followers and create it into a video meme to promote brand loyalty and spike a new wave of engagement.
If you can't find existing user-generated content, don't randomly
pick a meme template
. Instead, check
Knowyourmeme
, an internet meme database, and evaluate the origin of a meme for your marketing campaign.
Make sure your meme Instagram Story aligns with customers' purpose and your brand's image. Make it subtle, short, and funny.
5. Gamify Instagram Stories Through Games and Questions
Instagram's sticker feature is more than animated GIFs, and fancy stickers. It's a treasure trove for social engagement. You can gamify Instagram Stories by posting interactive and branded content like This or That games, pop quizzes, quick questions, polls, etc. related to your brand's image and trends in your niche. Believe us, it works 10 times better than hard-sell ads.
Best Friend Bingo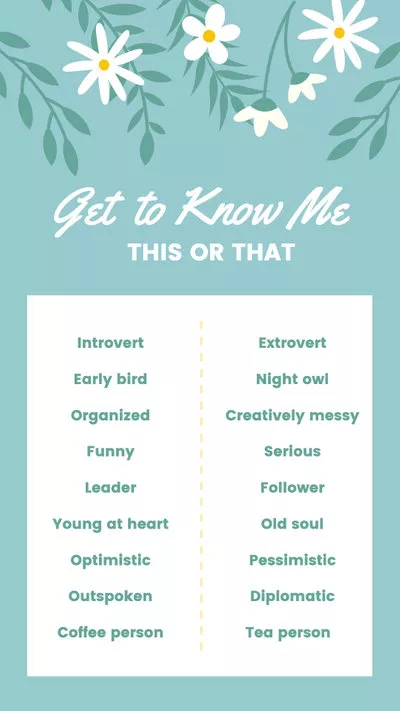 This or That
Truth or Lie
Put Instagram Story Ideas into action:
Create an interactive Instagram Story video, such as This or That; Bingo; GIF/switch/letter/flip the switch challenge; wish list; truth or lie, etc.
Use Questions, Poll, and Countdown stickers to interact with followers and encourage them to DM you or repost your Instagram Story, get featured on your IG accounts, or run giveaways, and discount codes on holidays like Mother's Day or Christmas, etc.
6. Use Instagram Story Shoutout
A shoutout on Instagram Story is a win-win strategy where someone mentions you on their IG account and encourages their followers to check out your page and vice versa. It's a popular strategy for small businesses to team up with each other for joint promotion.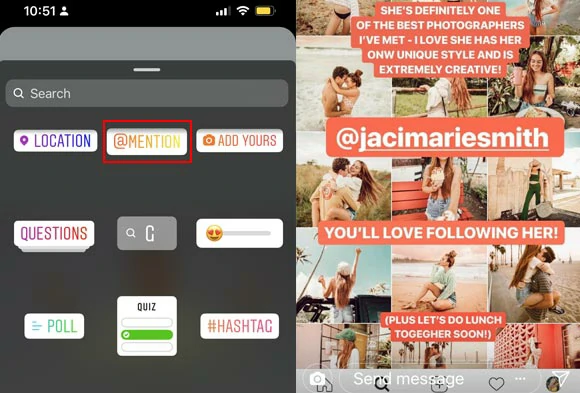 Recommend other IG accounts using Instagram Story Shoutout
If you have business partners offering different products and services in the same industry, you can apply this strategy to your Instagram Story posts. For example, if you are running camping and hiking gear and outdoor clothing, you can shout out travel gurus who are the users of your brands and often introduce off-the-beaten travel routes.
Put Instagram Story Ideas into action:
Use the "Mention" sticker to create an Instagram Story and to recommend the interesting IG accounts that inspired you a lot in life.
Make sure the Instagram accounts you've shouted out have something to do with your brand's image and your niche.
7. Share Your Latest Achievement
Give your followers a break from annoying ads. Instead, sharing moments in an Instagram Story where your brand has won an award in the industry or broken the record in serving customers, etc. This helps you build the brand's image and get positive feedback from followers and subscriptions from new viewers.
Put Instagram Story Ideas into action:
Collect the latest reward, best-sellers, or interesting statistics in your business and edit them into a fulfilling Instagram Story for your brand.
Don't brag and always put customers' interest and purpose in the first place.
8. Promote the Lastest Blog, Newsletter, or Podcast Episode
Nowadays, digital marketing requires a fine integration and allocation of all the social media resources you have. If you plan to launch a new round of marketing campaigns on your website or YouTube channels like newsletter subscriptions, online seminars, and podcasts, you may also use Instagram Story to drive traffic to your other social platforms, hoping to inform your IG followers and reach more prospective customers.
Promote Your Podcast
Put Instagram Story Ideas into action:
Create an Instagram Story video and use Instagram's link feature in the sticker to add a link to your other social platform.
Add this Instagram Story to IG Highlights to make it easier for viewers to check your latest event or promo.
9. Create a Tutorial Video People Often Asked For
It would be a great idea to make a short tutorial video for Instagram Story, let's say, a makeup tutorial video, explaining how your products are used in different scenarios or demonstrating the latest and hidden features of the product that could help your customer a lot.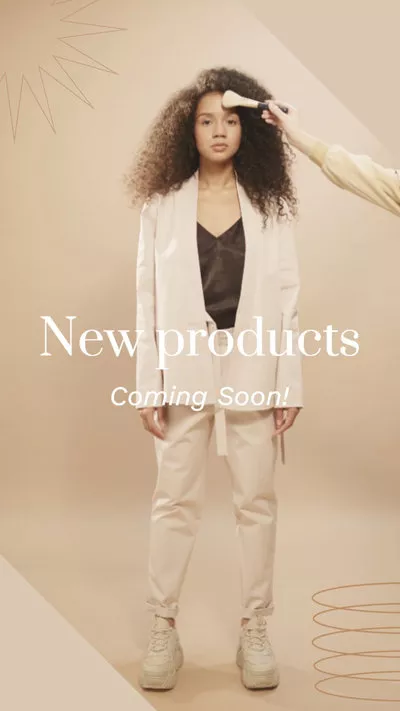 Display New Products
Put Instagram Story Ideas into action:
Create a 15-sec Instagram Story tutorial video, introducing the hidden features your customers might ignore.
Make an Instagram Story video for frequently asked questions about using your products or use a Poll to survey what features customers need most.
Use an Instagram Story video as a teaser for your latest products for the pre-sale.
10. Share a Customer Testimonial
Instead of bragging about how helpful your products and services are, sharing a customer testimonial video on Instagram Story offers a more authentic and credible way for new viewers to get to know your brand and business. As a proven marketing strategy to win prospective customers' trust, it's worth trying.
Put Instagram Story Ideas into action:
Gather authentic comments, photos, and videos from the users of your products and edit them into a compelling customer testimonial video and share it on your Instagram Story and later add it to IG Highlight as reviews. So, new viewers can easily watch it.
If it involves the use of your client's image, it would be a great idea to email them for permission, along with a special offer or gift. It will also increase their brand loyalty or tag the clients on IG for appreciation.
You may also consider adding a link to your Instagram Story to a third-party product review website, or Amazon to let viewers check more comments on your products and services.
11. Repost Reels on Your Instagram Story
Instagram Reel allows you to share a video for up to 60 seconds. Well, if you have the Instagram Reel feature, you can repost an Instagram Reel to an Instagram Story that lasts up to 30 secs, which doubles the video length of an Instagram Story.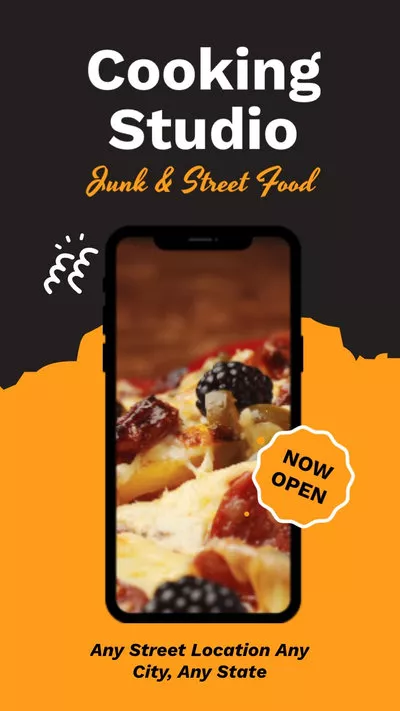 Cooking Instagram Reel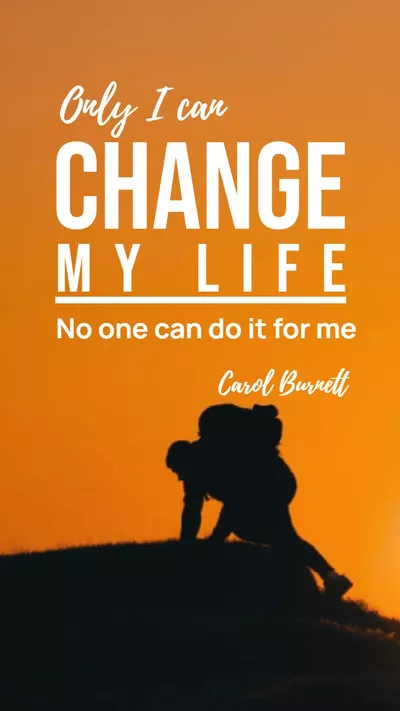 Quote Instagram Reel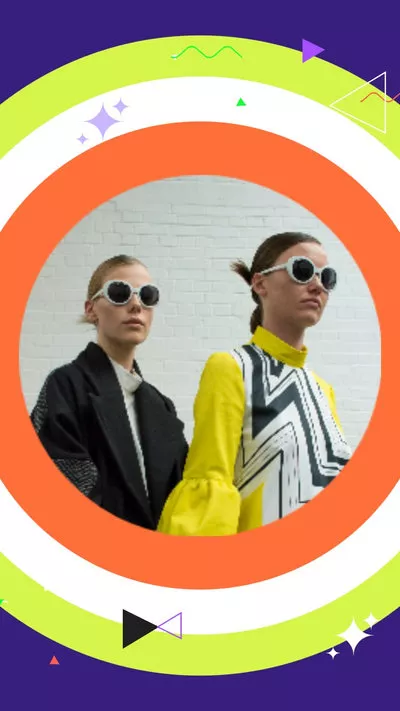 New Arrival Instagram Reel
Besides, Instagram Reels are only available in a limited 50 countries. So, if you have created valuable branded content on Instagram Reel, it is worth sharing it on Instagram Story to reach more potential leads globally.
Put Instagram Story Ideas into action:
To share an Instagram Reel to an Instagram Story for up to 30 secs: Find the reel > tap the share button (airplane icon) > tap "Add Reel to Your Story" > tap "Send to" > select "Your Story". Done.
Bonus: Create Compelling Videos for Instagram and Other Social Media
If you need to create a more high-quality promo video for your brands on Instagram, YouTube, TikTok, Snapchat, Facebook, etc. a user-friendly and feature-packed online video maker recommended is FlexClip. With thousands of fully-customizable video templates for all social media and tons of useful video tools and royalty-free stock assets, you can easily create professionally-made video content with just clicks away.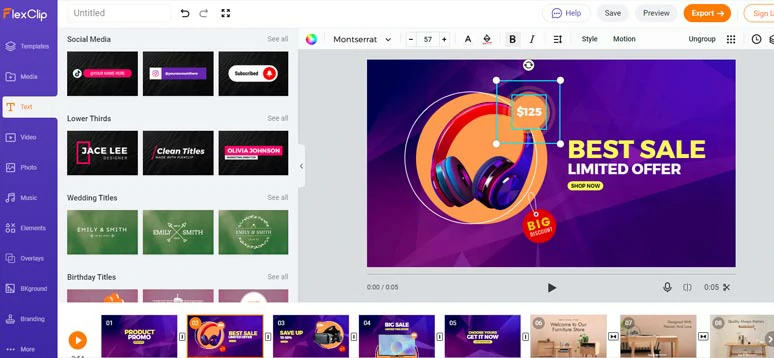 Create high-quality promo videos on Instagram, YouTube, etc. with FlexClip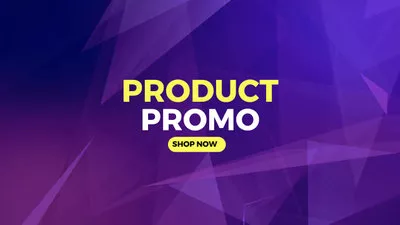 Amazon Shop Promo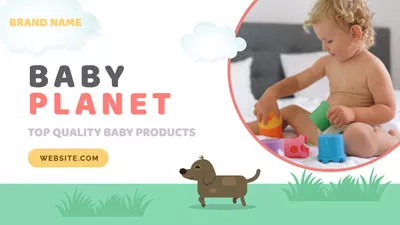 Baby Product Promo
Now, It's Your Move
Having discussed 11 Instagram Story Ideas, we would like to know which idea appeals to your most? Share this post on Facebook with your friends and tag us to leave your comments. Much appreciated!