In this article, you will learn how to view your old Instagram Stories, then download and re-share those old stories.
Is there a way to find old Instagram stories?
- A Question from Quora
You may think Stories on Instagram automatically disappear after 24 hours, so most of you guys are always stuck trying to find an old story.
However, it turns out those old stories are not actually gone forever. Here's a way to find your old stories on Instagram, and then you can easily re-share old Stories.
Contents:
Instagram Story Video Templates Free Download
Daily Life
Podcast Promo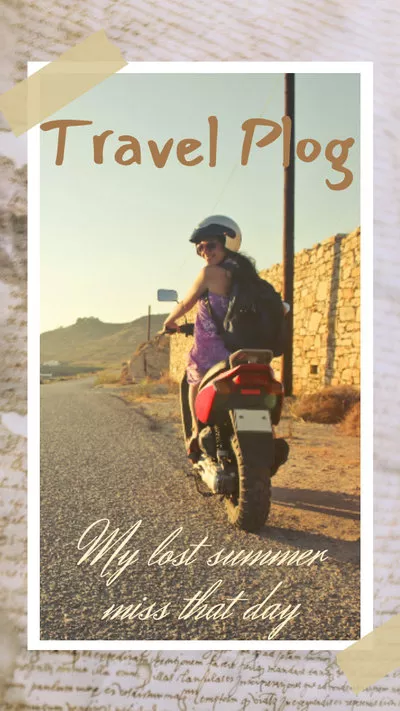 Photo Blog
Also Read: How to Make Moving Pictures on Instagram Story>
Part 1 How to Find Your Old Instagram Stories
Instagram rolled out the feature that users can find the old stories on Instagram back in December 2017, but most users probably weren't aware of it.
Just follow these steps, and you will figure out how you can see your old Stories on Instagram and download them easily.
Step 1
Open the Instagram Application, go to your profile page, and tap on the three horizontal lines in the top-right corner.
Step 2
The options menu will appear; just select Archive from the listed options.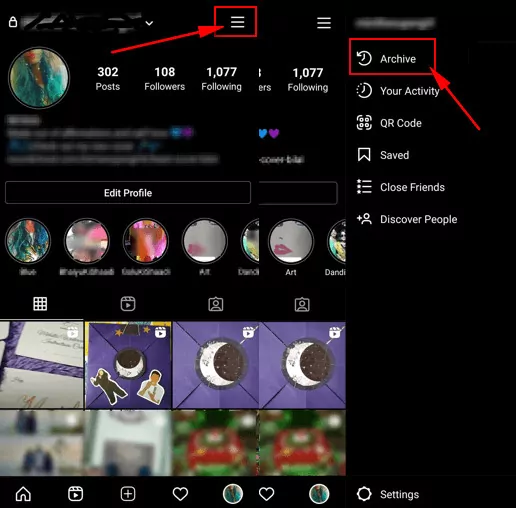 Find Your Old Instagram Stories(image source from wethegeek.com)
Step 3
When the archive opens, it will default show the Stories Archive, and you can see all your previously uploaded Stories.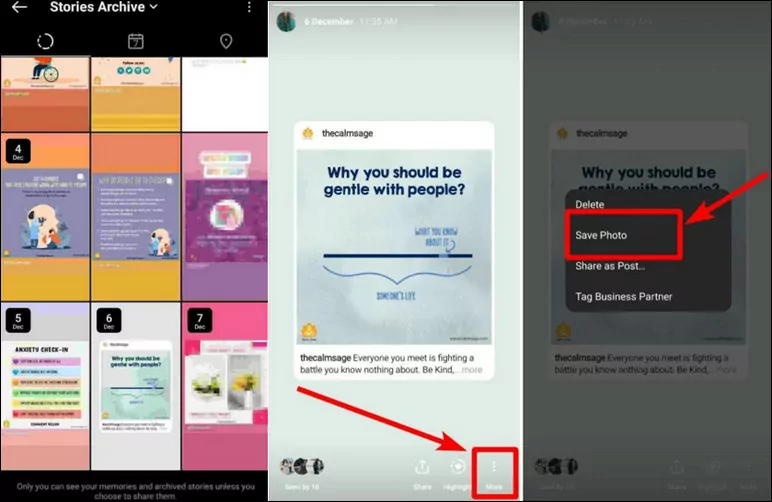 Find Your Old Instagram Stories(image source from wethegeek.com)
Step 4
Now, you can view a certain Story simply by clicking on it. Also, here you can tap the More icon at the bottom of the screen and save the Story to your camera roll or share it as a post.
Part 2 How to View Someone's Old Instagram Stories
Only when the old stories are posted as a Highlight, you can view them on someone's page. According to Instagram, if you save your story as a highlight, which will stay until you remove it, and the story will stay for more than 24 hours. Therefore, you can view someone's old Instagram stories in this way.
Step 1
Open the Instagram app on your phone.
Step 2
Head to profile whose old stories you want to see.
Step 3
Check if there are Highlights below the bio. If so, you can view their old stories.
How to see someone's old stories if it was not turned into a highlight and has been 24 hours since the creator posted it?
In this case, you can ask the person to repost the Instagram story from the archive folder or send the story to you directly through email, DM, or another way you feel convenient for you to download it.
Bonus: Best Video Editor for Excellent Instagram Story Video
If you wish to create a professional-looking Instagram Stories video and gain more followers, turn to FlexClip for help. It is at your service with its top-of-the-line edits, enticing templates, stunning effects, and rich resources for you to pick and choose from to make an eye-catching Instagram Story video. Take your Instagram Stories to the next level now!
How to Create Instagram Story Video with FlexClip
Final Words
After reading the blog, it's easy for you to find your or someone's old stories on Instagram. Now it's time to enjoy those old stories and re-share them. If you think this blog is helpful, share it with your friends right away!